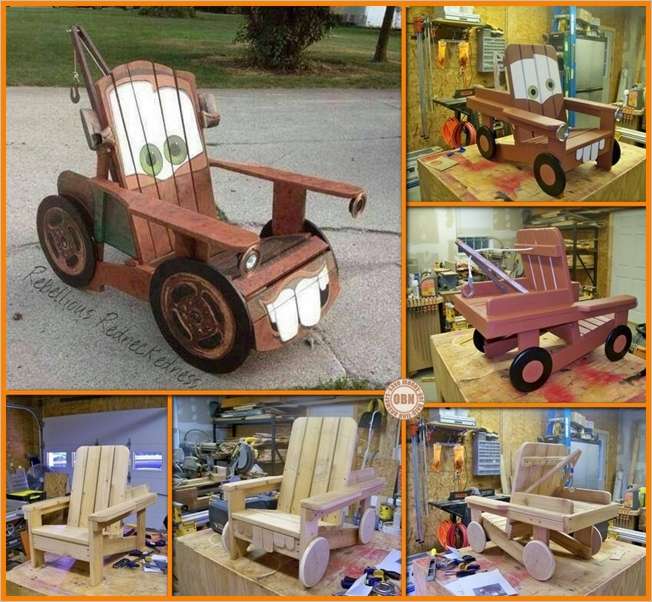 Do you want to surprise your kids with something terrific? If yes then how about making them a Tow Mater chair like this one?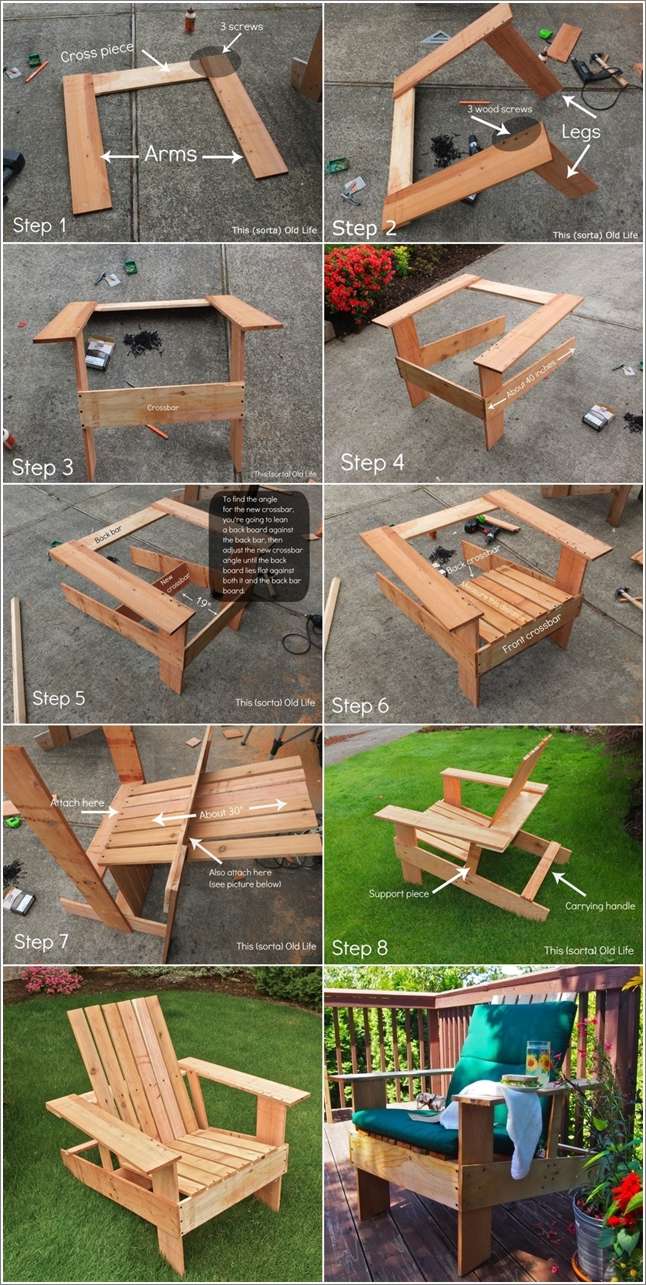 To make this chair first you have to follow the steps of making a adirondack chair as shown in the photo.
To give it a form of a Tow Mater chair you have to detail it by attaching a frame at its back. Make the bars at the back with a hook using wood and spray paint them with metallic paint. Attach discs of wood to become the wheels and also attach the wooden teeth. Attach the headlights and detail the chair with paint. If you require further details visit the full tutorial at Jefferson Woodworks.