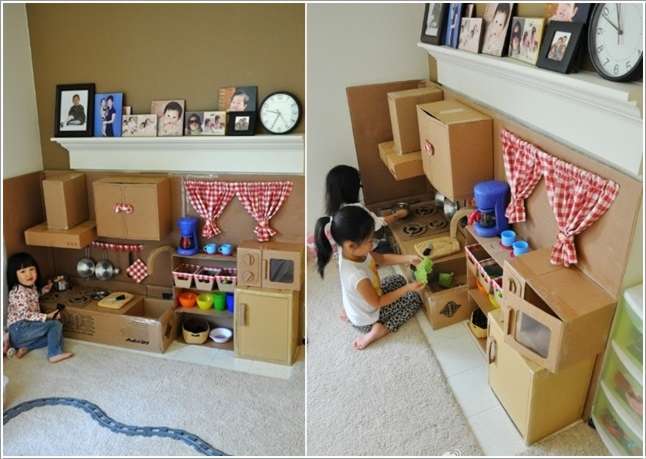 Does your little girl always long for a play kitchen but your budget doesn't allow you to get her one? If this is the story then think your problem solved.

By bringing into action a bit of creativity you can make a kitchen yourself too from cardboard. To join and create different units simply use duct tape.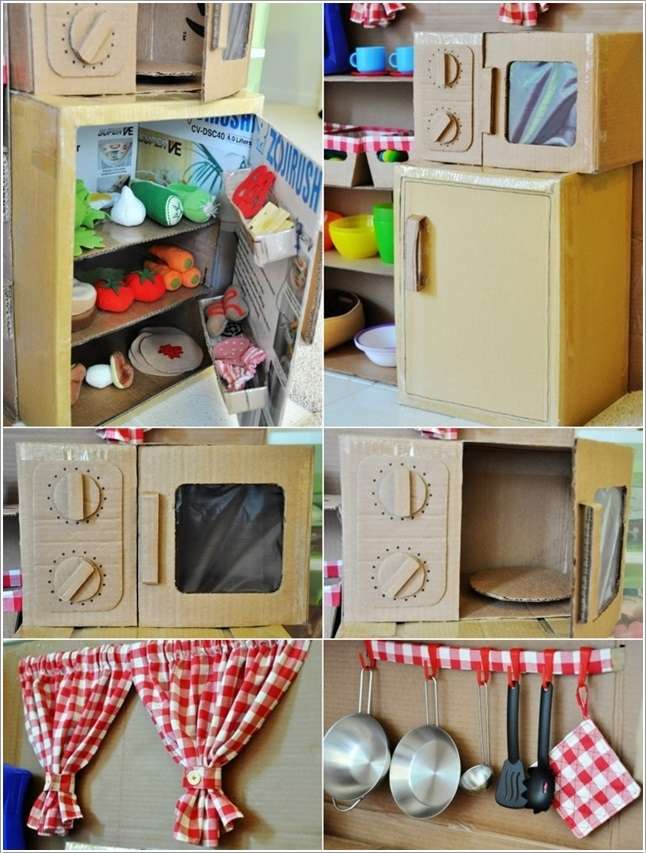 To make it more interesting you can add details like a fridge with felt fruits and vegetables, a microwave that can be seen from inside through a plastic sheet, some little curtains and utensil hooks.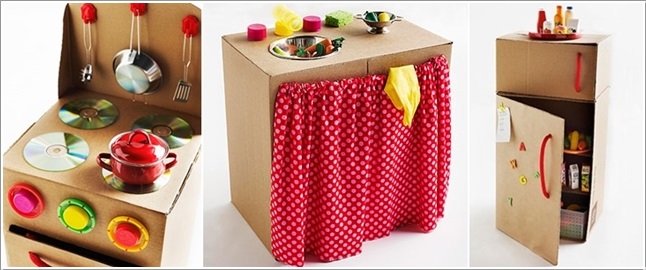 The possibilities are simply endless. Like in this kitchen the stove burners are made with old CDs and knobs are made with bottle caps. Happy crafting!