Wooden floor in a bathroom looks perfectly chic and gives it a cozy and warm feel. Wooden floor can be of many shades thus allowing you to design your bathroom according to the color of the wood. For this reason here are some contemporary bathroom designs for you with timber flooring that will for sure inspire you. So, have a look…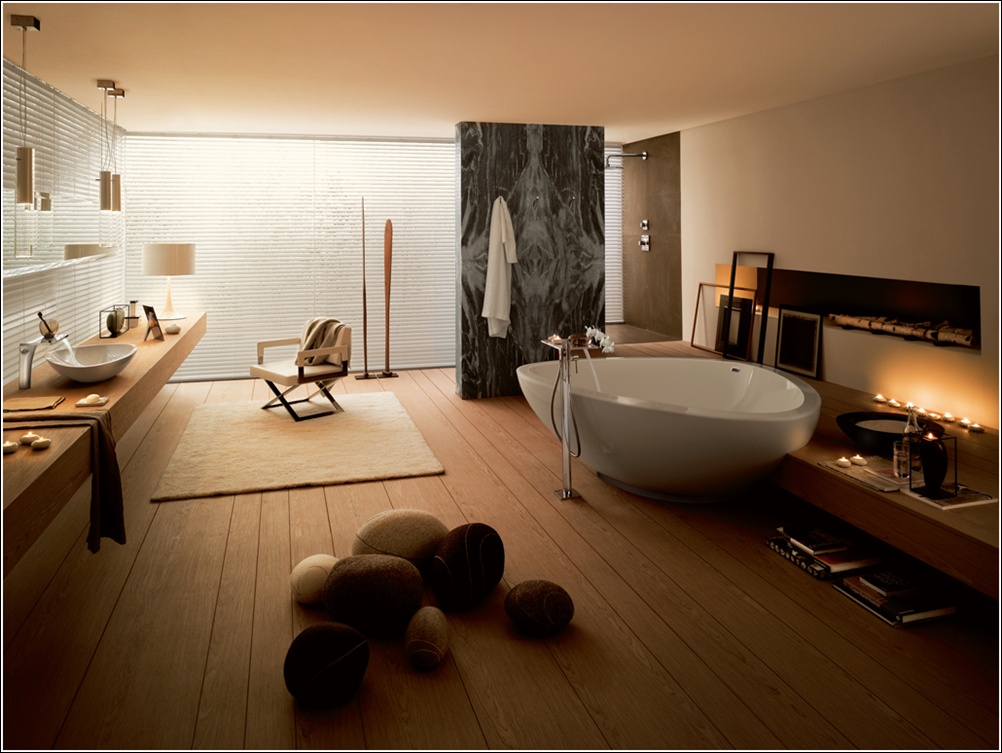 This bathroom with a wooden floor has a very dramatic feel. Accurate use of accessories along with contemporary fixtures is making this bathroom nothing less than a spa.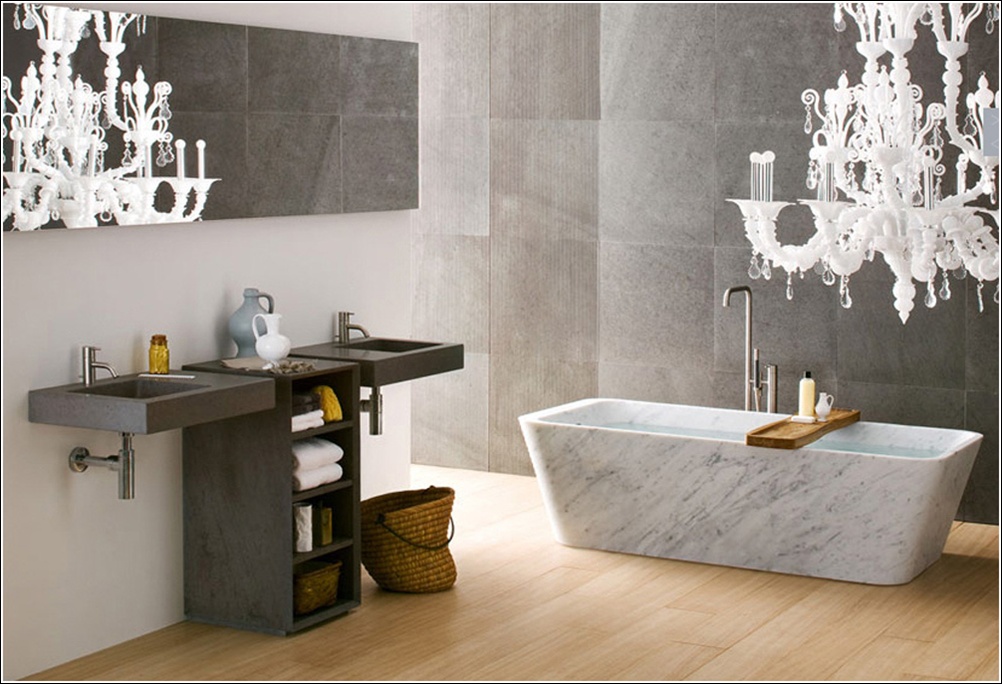 This bathroom has a combination of marble with wooden floor. To add even more spice a large chandelier in white color is hung above the bath tub.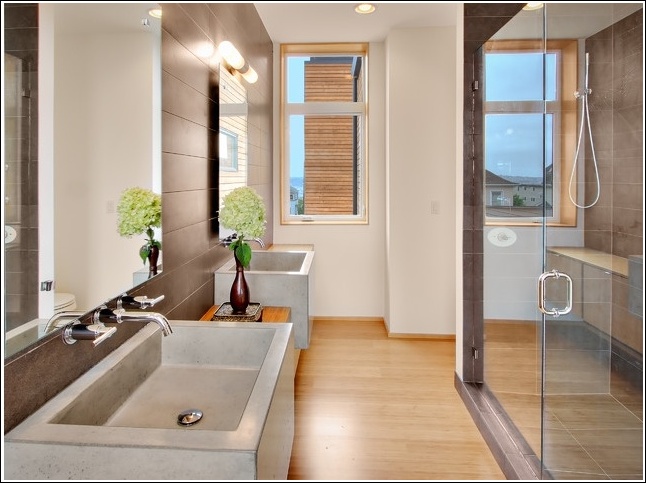 This bathroom in a narrow design is having a wooden floor combined well with light grey sinks and brownish grey tiles on the backsplash and in the shower cubicle. Use of plants is also made that is always an ideal option to add serenity to a small or narrow bathroom like this.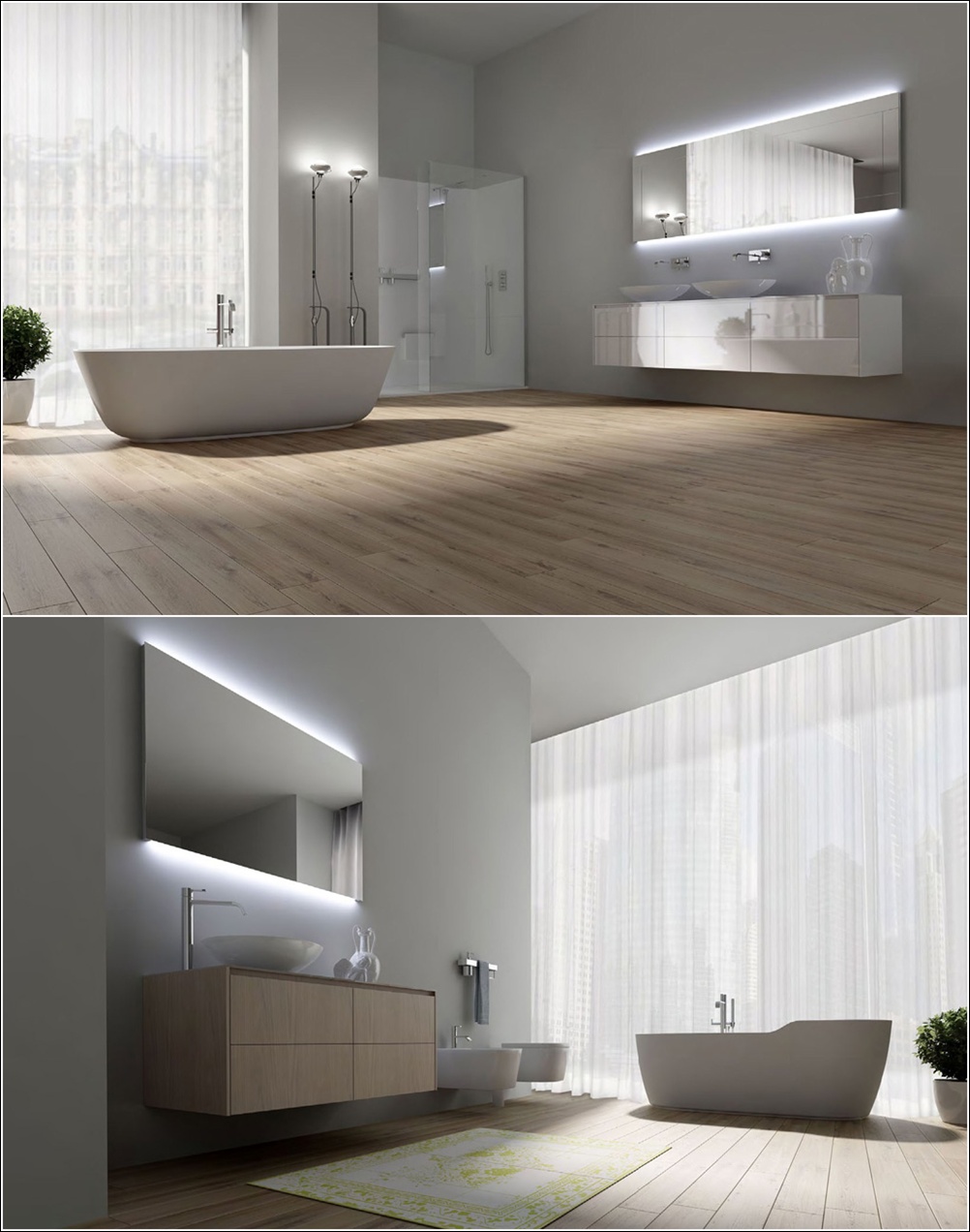 These two bathrooms have a wooden floor combined with grey walls, white bathtub and white drapery. The idea of using light tones is perfect for a bathroom like this with a light colored wooden floor.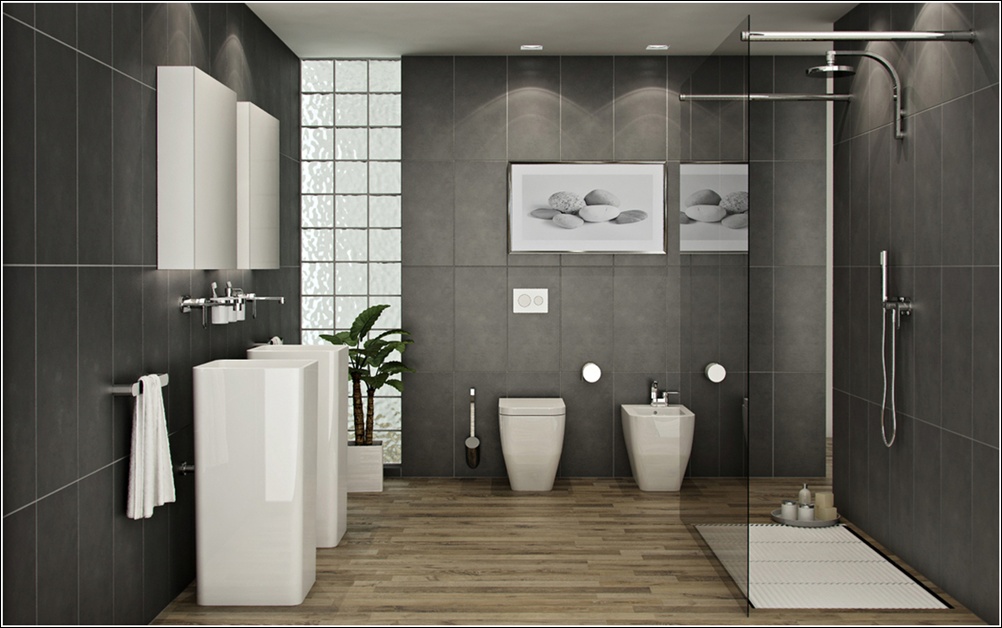 This bathroom has its wooden floor accented with grey tiles and white fixures.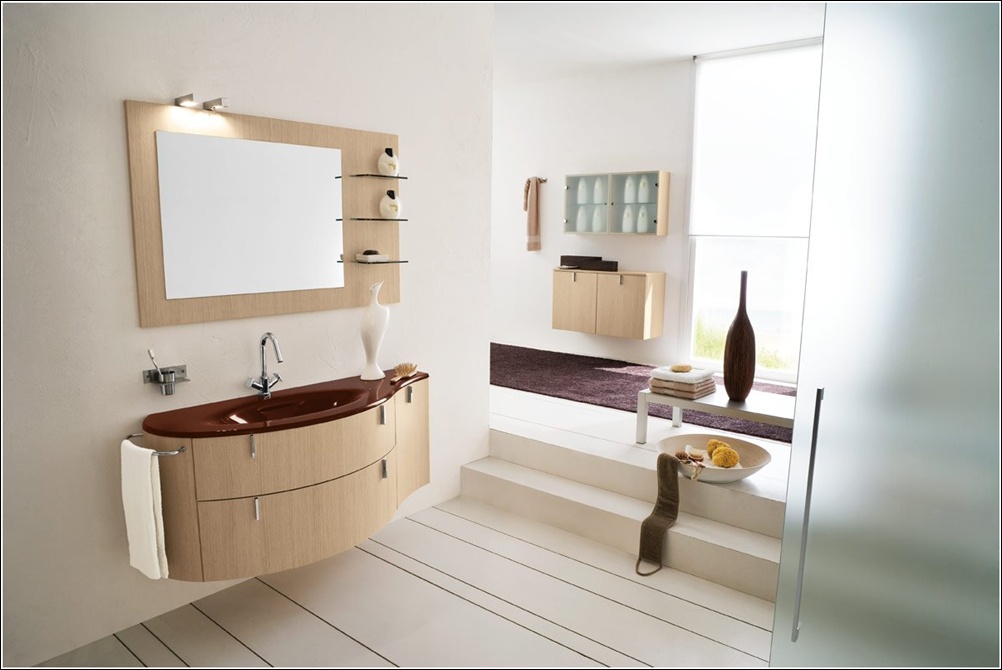 This bathroom is having a light shaded planked wooden floor combined with creamy white walls and a stylish and elegant vanity.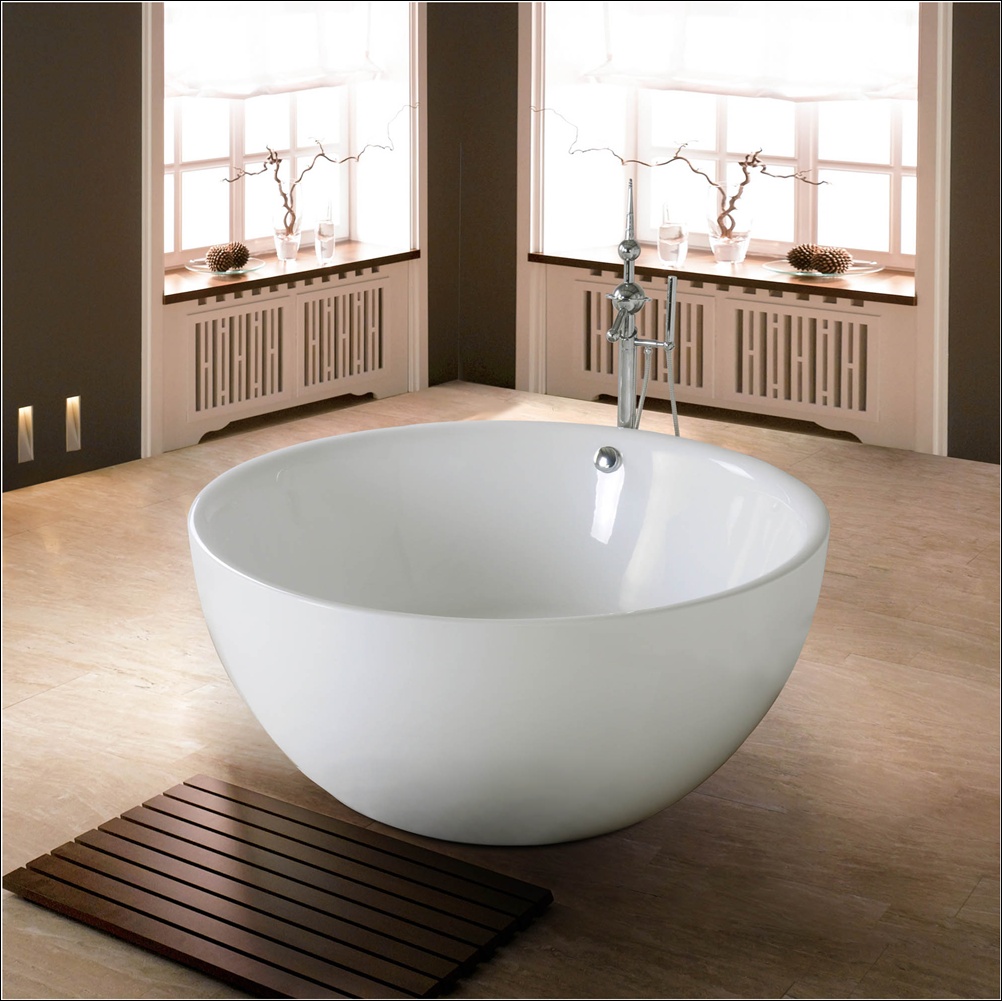 Wooden floor is also ideal for bathrooms that have freestanding bathtub like this one. This wooden floor is added more style with window shelves having decorative items.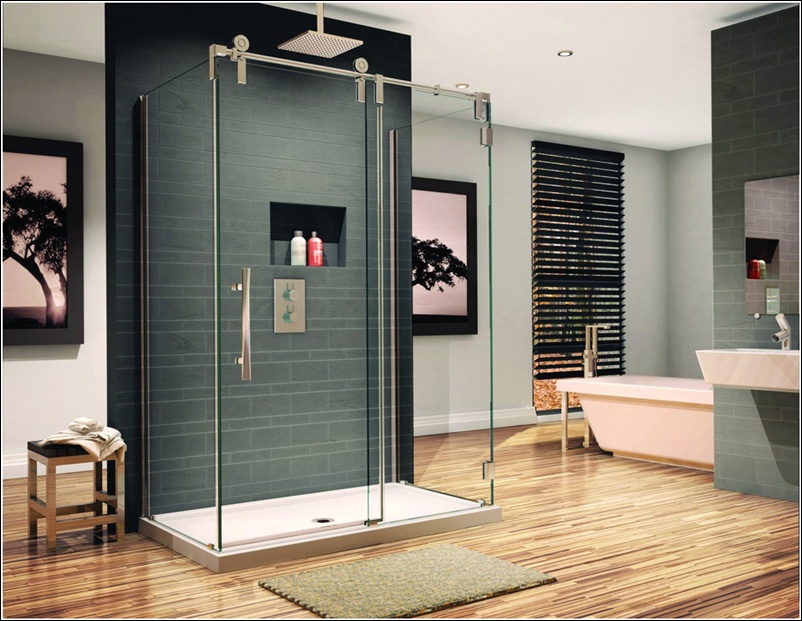 This bathroom is having a mixed shade of wooden floor that is combined with greyish tiles, a white bathtub and a sink. Pops of black are also added in the form of picture frames and blinds.
So, if you are thinking of designing or refurbishing your bathroom, for floor you can go for wood as it looks absolutely modern.