If you are a kind of person who needs to be constantly inspired and surrounded by thousands of different colors, stories and pictures, then you belong in the common group of the art lovers. And what is the worse enemy to an art lover? – Empty, plain wall in the living space.  That's right, is psychologically proved that creative people need to be surrounded in places with big amount of art , otherwise they tend to be depressed and unproductive.  Therefore, start picking your favorite art pieces and create a super unique and inspirational wall display in your living space. The wall display above the sofa is also a great way to create an accent wall in the living room. Without any further ado, check some awesome example of  wall displayed art and get inspired.
1.Vitante and Pop Art Wall Display Above The Sofa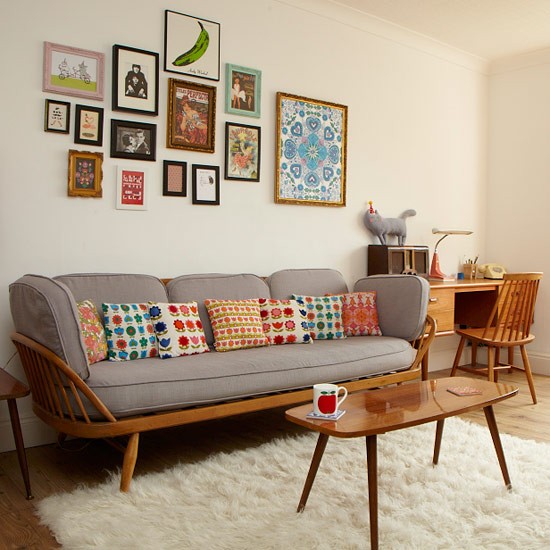 Image Source: HouseToHome
This wall art display is arranged so smart and even if the style of the art pieces vary from pop art trough vintage french poster they all seems to compliment each other and merging  into one superior artpiece.
2.Urban Wall Art Display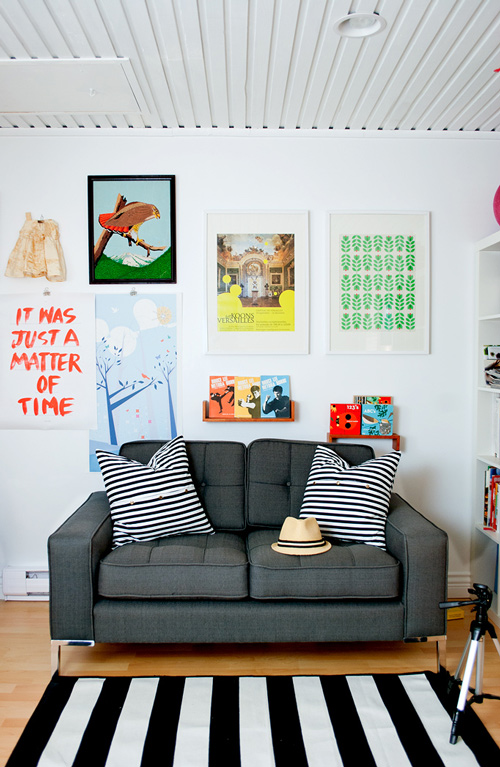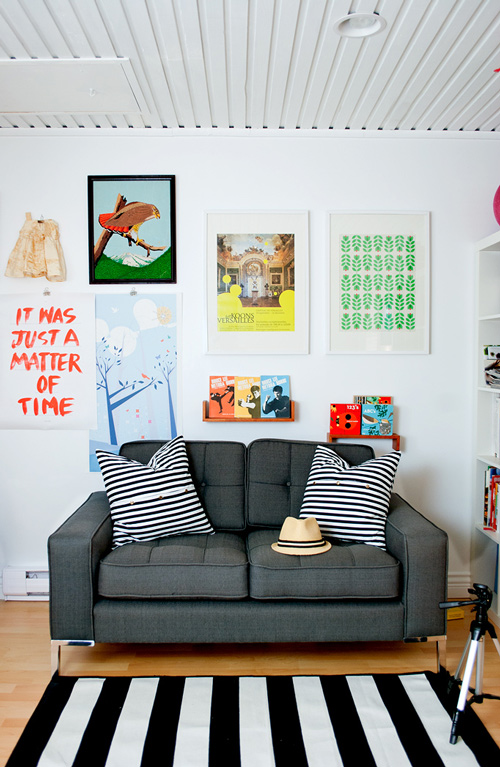 Image Source: DesignSponge
This wall display is created in order to reflect bright and lively creative energy. You can notice that each of the above art piece is authentic and each speaks for itself but they all seem to reflect bright and positive charm to this living room.
3.Eclectic Wall Art Display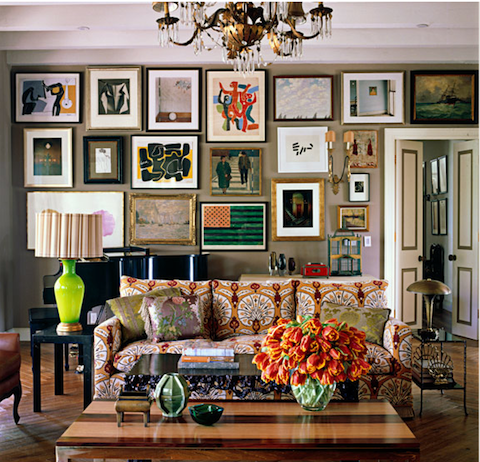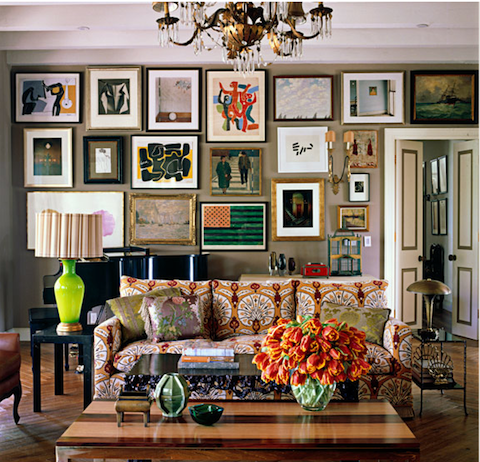 Image Source: TheHandMadeHome
Now this is an extraordinary wall display. The richness and boldness of this wall are just astonishing. You can just imagine the energy in this living room, filled with a thousand stories, perspectives and colors. It's just awesome.
4.Cool Industrial Wall Art Display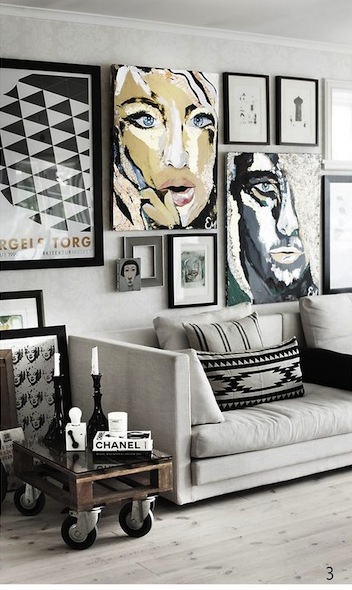 The wall display in two colors is great for enhancing the aesthetics and creating an elegant achromatic outlook of the wall. This wall display is great for  achieving an industrial and urban vibe in the living room.
Image Source:AdolfBlue
5.Lively Wall Art Display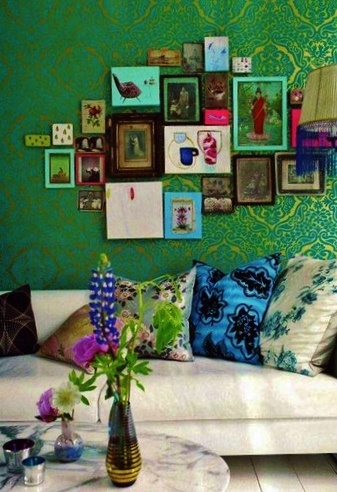 Image Source:AdolfBlue
This wall display with a bit of an eccentric and antique scent looks just adorable on the bright, lively green wall. The art pieces gathered close are providing a warm and Mistique energy in this place.
6.Contemporary Wall Art Display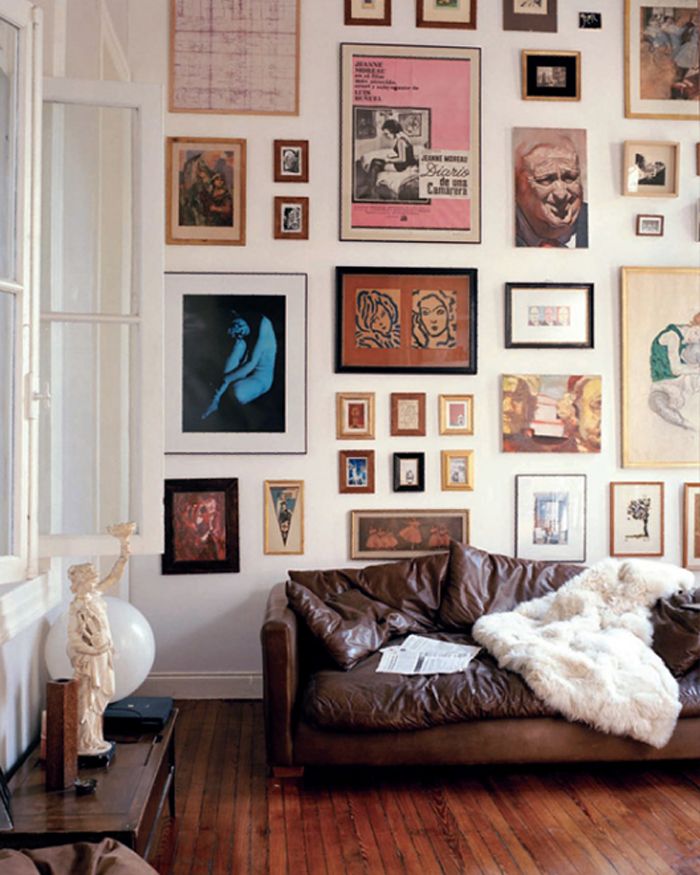 Image Source: BudhaInteriors
This is just awesome and contemporary floor to ceiling wall display. The wall filled with art of different style is great way to create  an eclectic and accent wall.
7.Cool Wall Art Display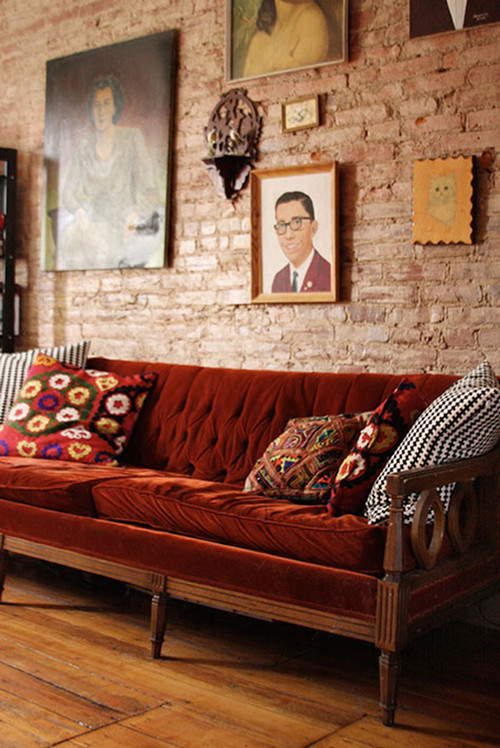 Image Source: DesignSponge
The vintage portraits go perfect on this exposed brick wall. The nature of the oil on canvas in contrast with the roughness of the brick walls creates a perfect balance and awesome aesthetic of this living room.
Have fun creating your wall display and remember:
Always embrace art, because art is an eternal capture of an emotion.