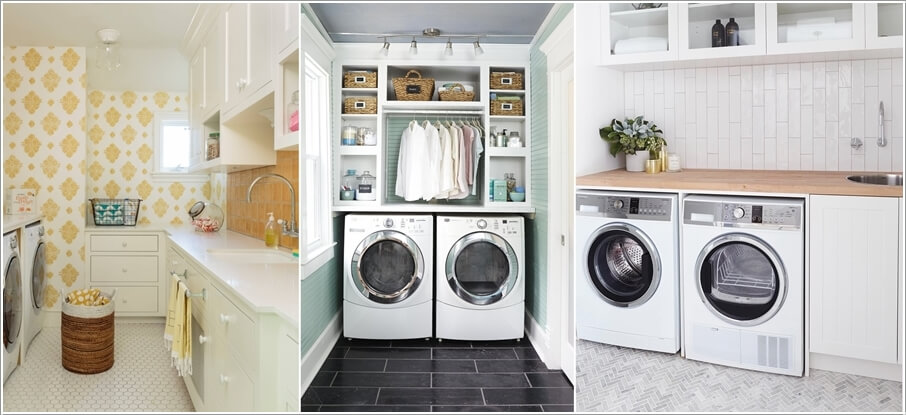 A laundry room works really hard and deserves some love in the form of a beautiful decor. You can put a fresh spin in its decor by designing an accent wall. If you are a fan of rustic decor then you can clad the wall in reclaimed wood. You can also give it some warmth by displaying your photos conjured up into a gallery wall. These and more ideas await you here:
1. Bring Texture to The Laundry Room with a Slated Wall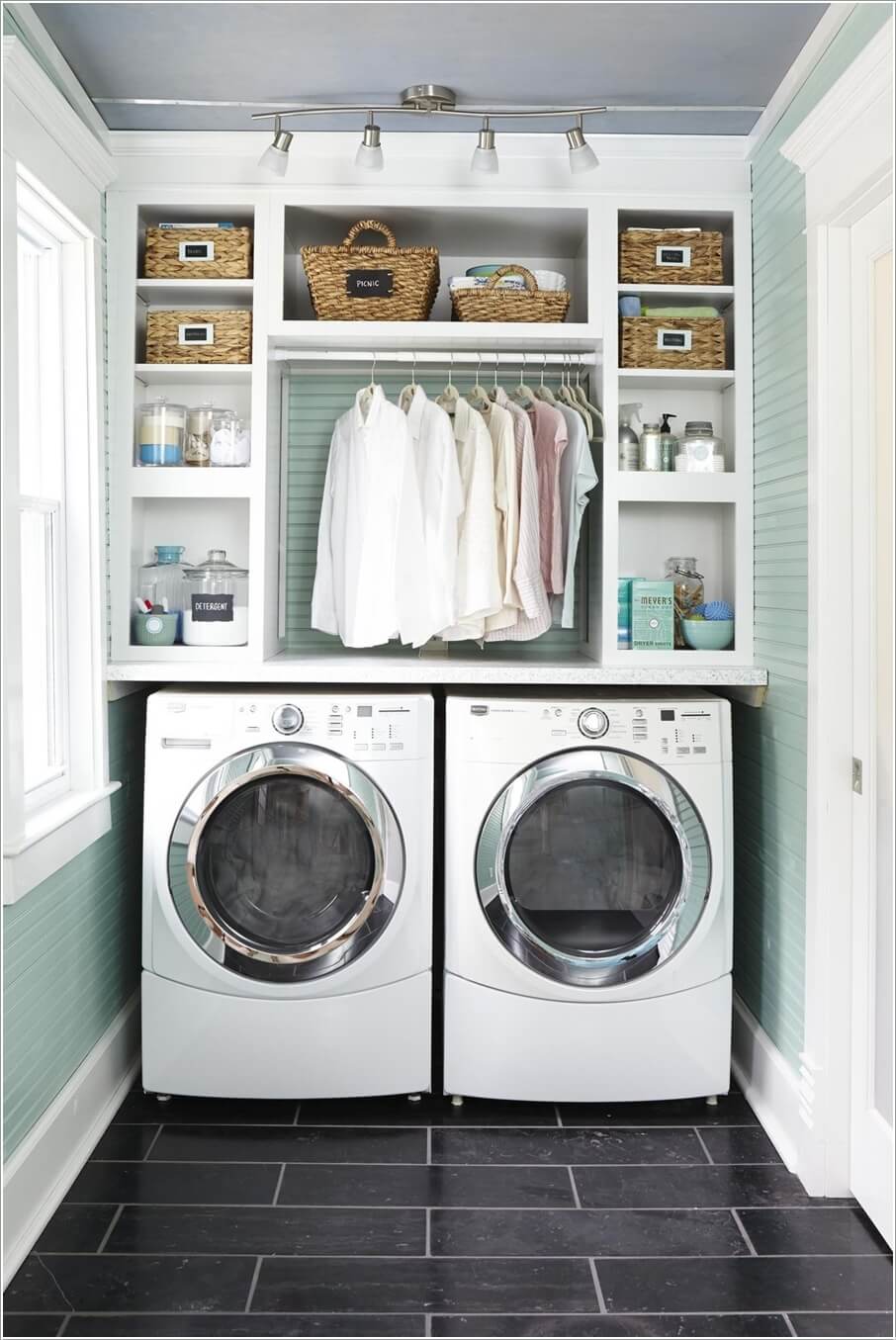 Image via: homelovr
2. Add Character with a Reclaimed Wood Wall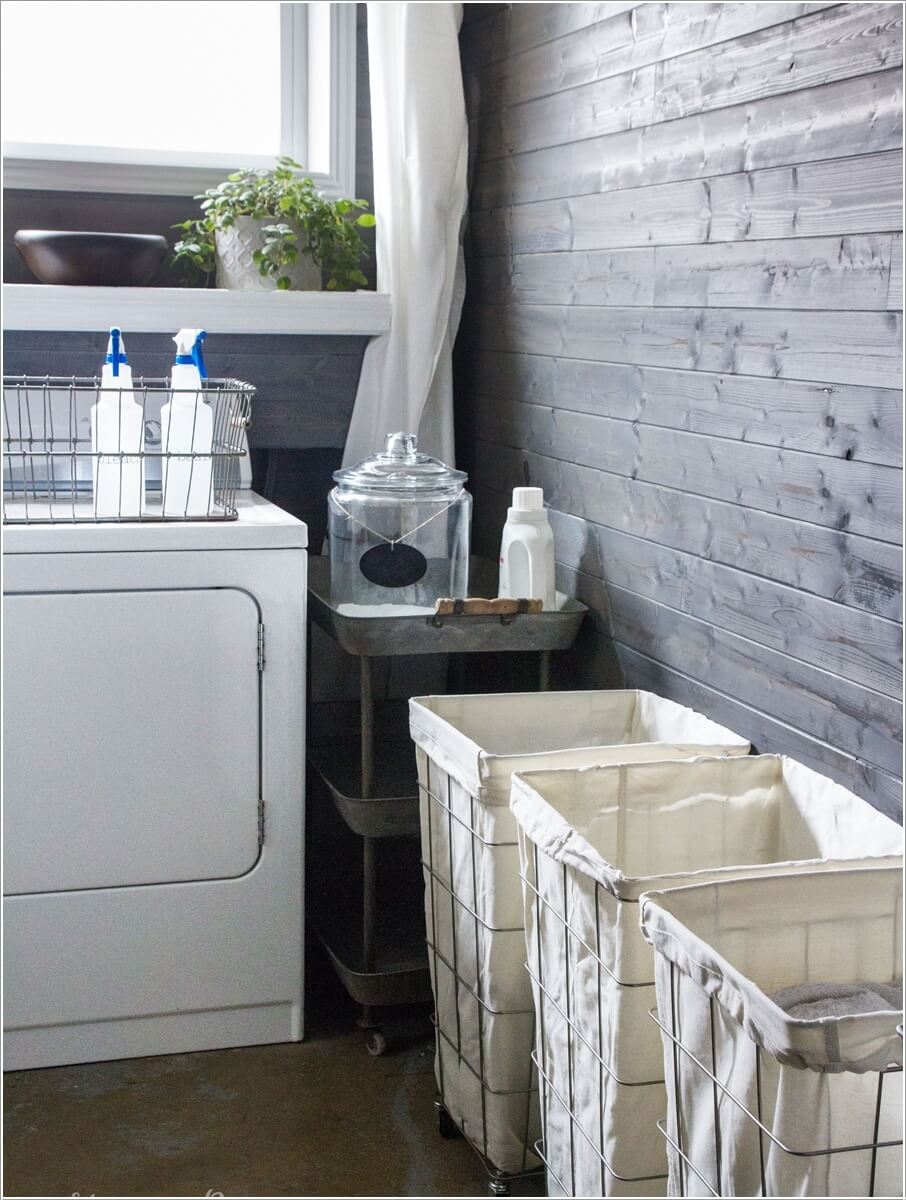 Image via: notjustahousewife
3. Get a New Take on Classic Subway Tiles by Installing Them Vertically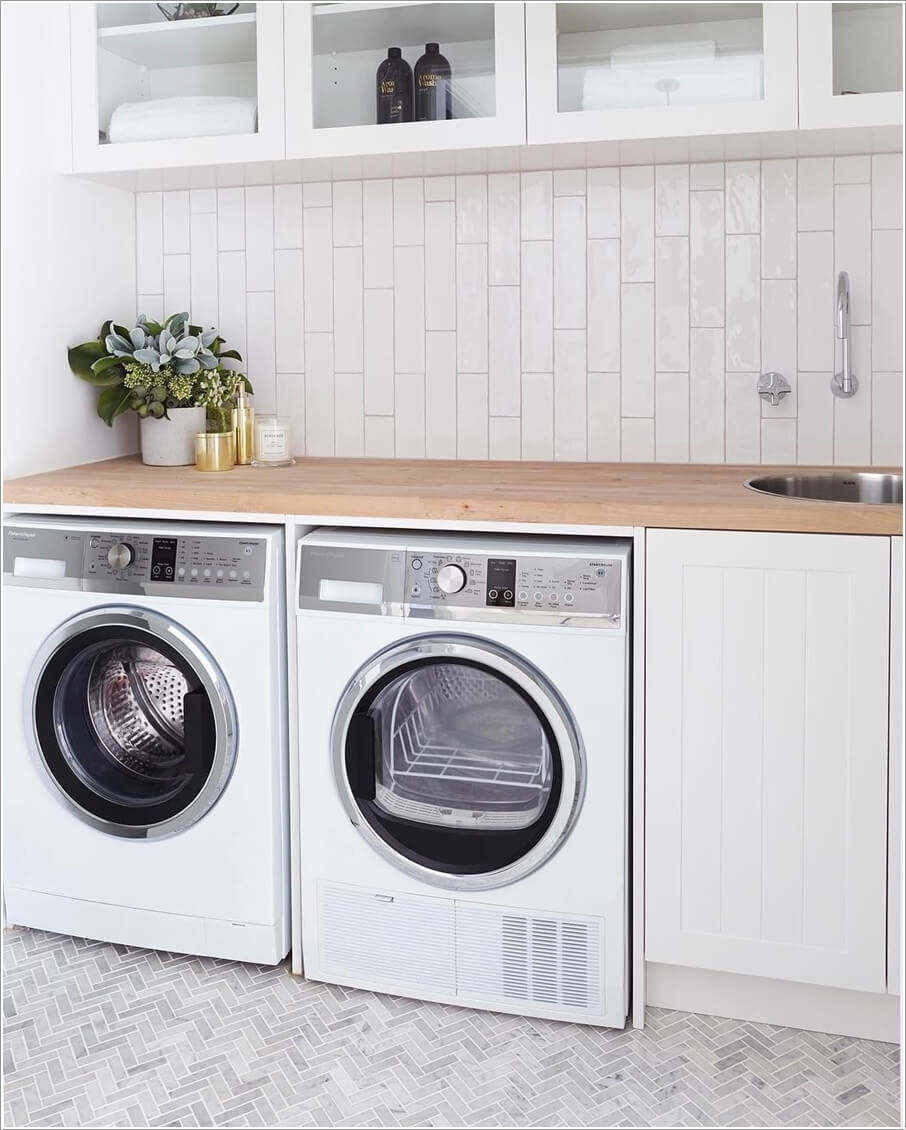 Image via: purewow
4. Add Style with Mosaic Tiles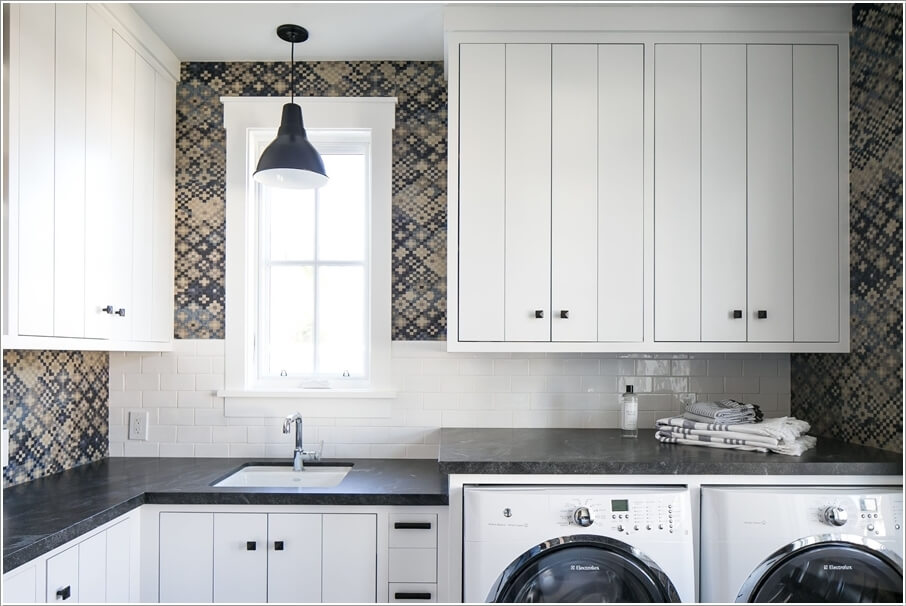 Image via: decorpad
5. Go For Something Unconventional Like a Corrugated Tin Wall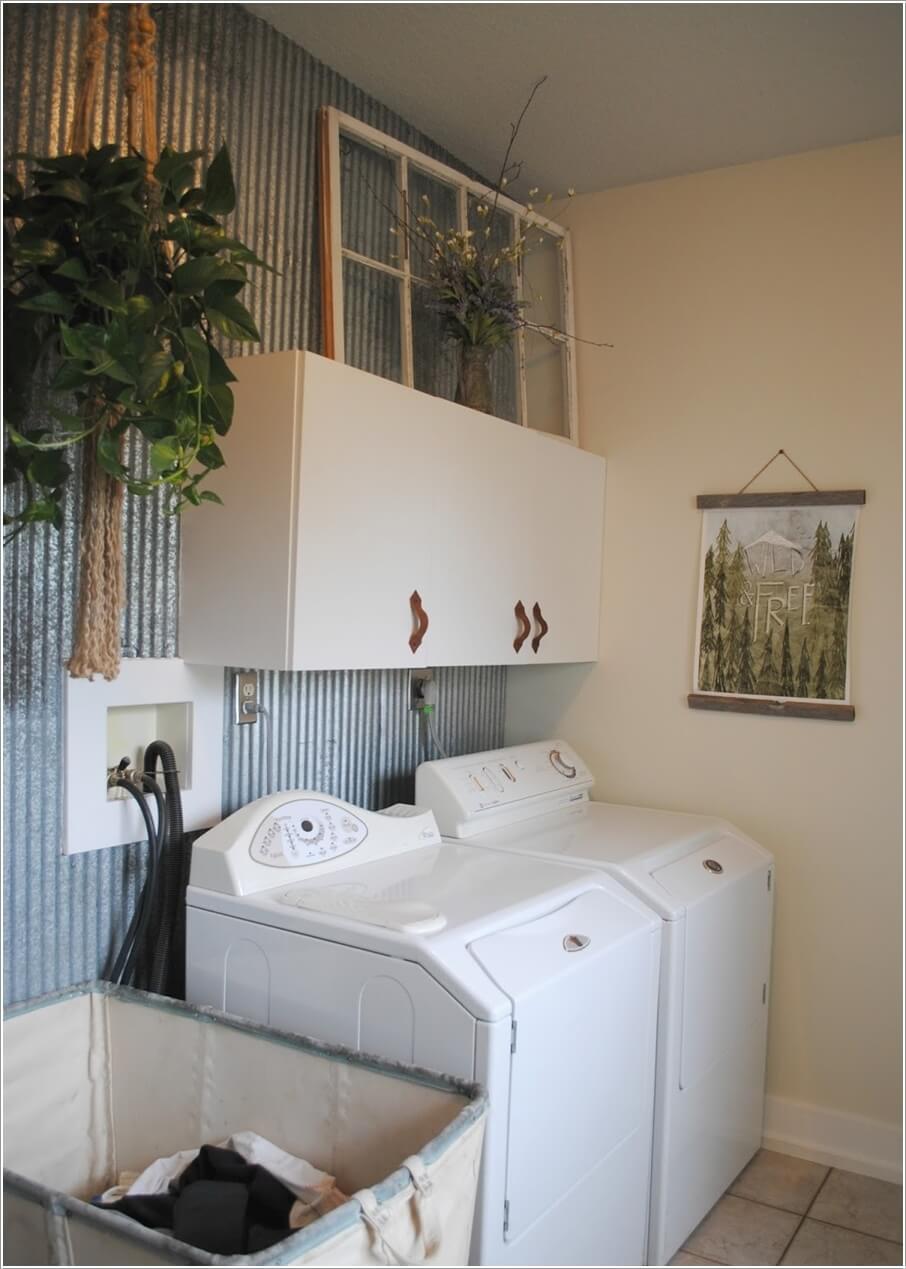 Image via: irishmanacres
6. Group Artwork and Photos into a Gallery Wall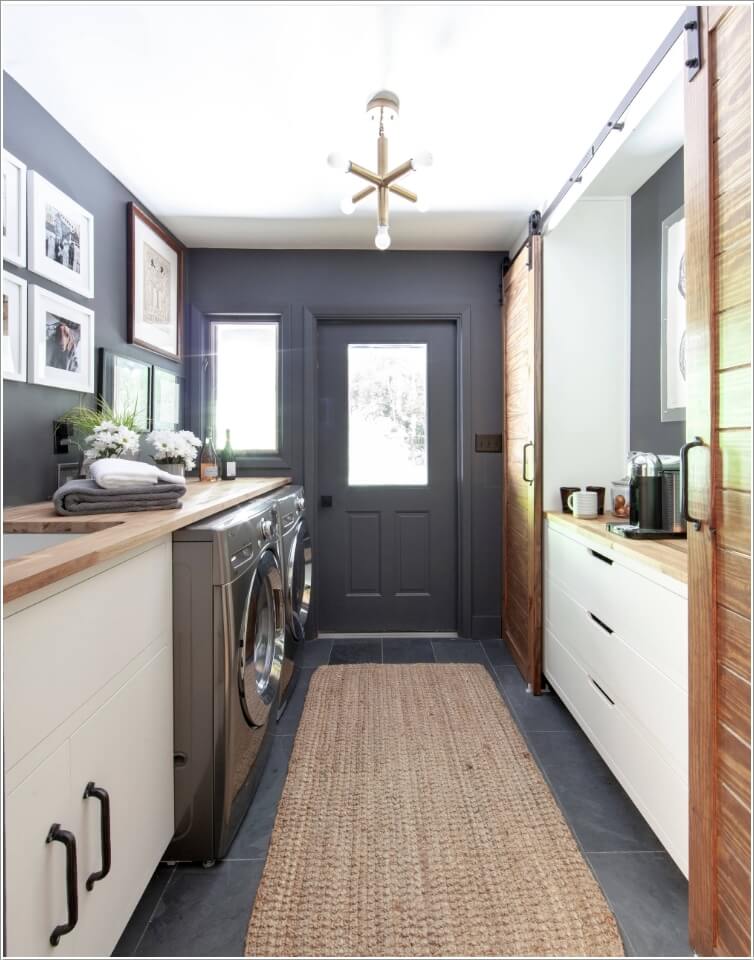 Image via: houzz
7. Shiplap is No More Just for Exterior Siding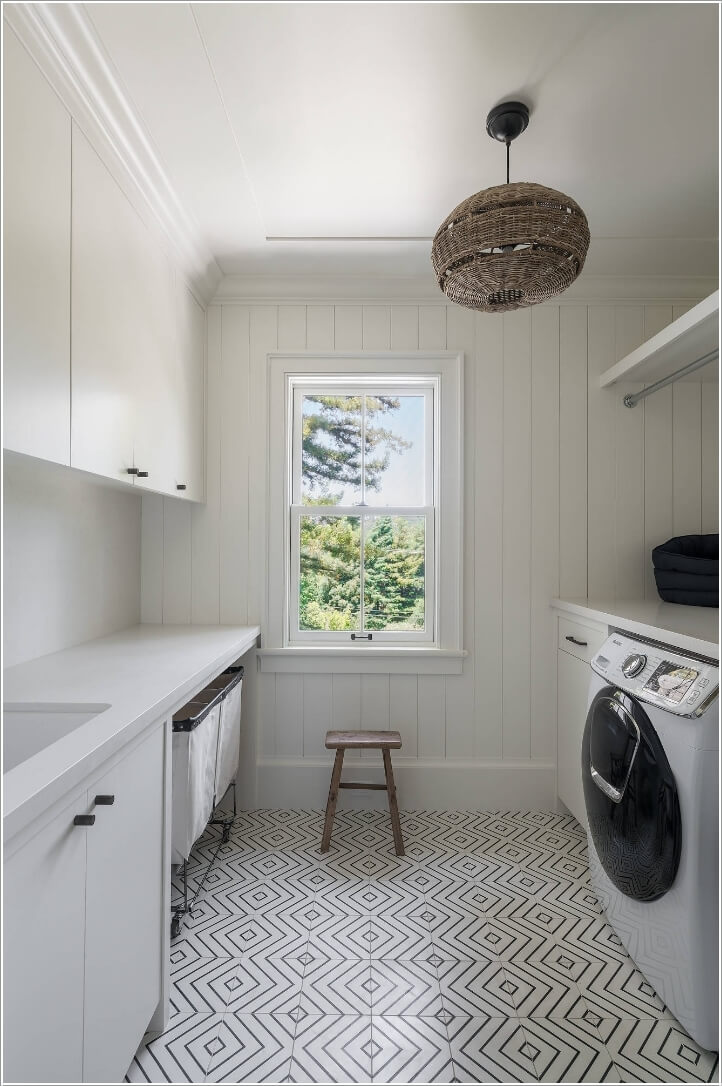 Image via: houzz
8. Punctuate The Laundry Room with Zig-zags in your Favorite Color Combo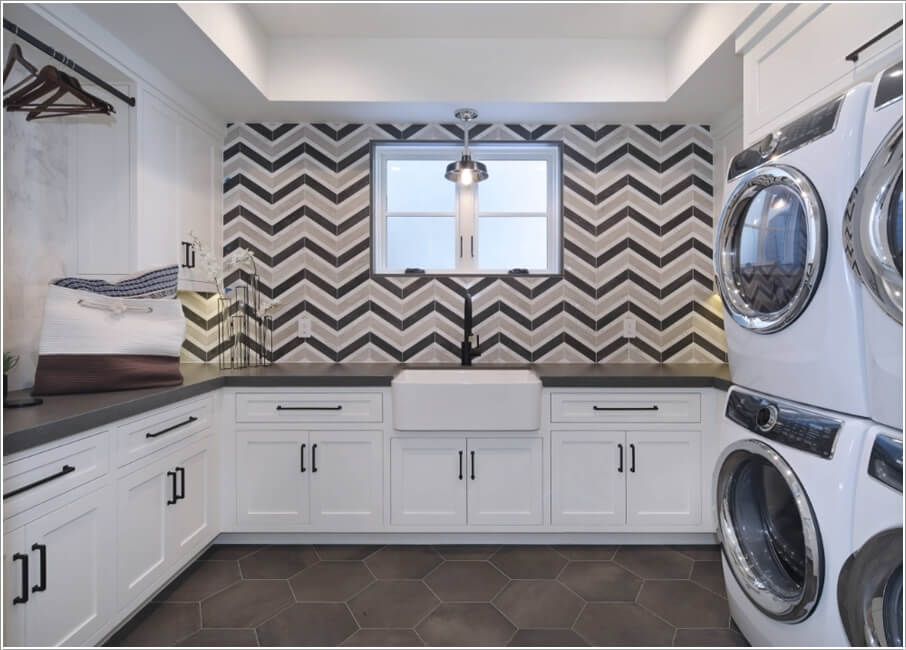 Image via: homebunch
9. A Coat of Colored Paint Can Do Wonders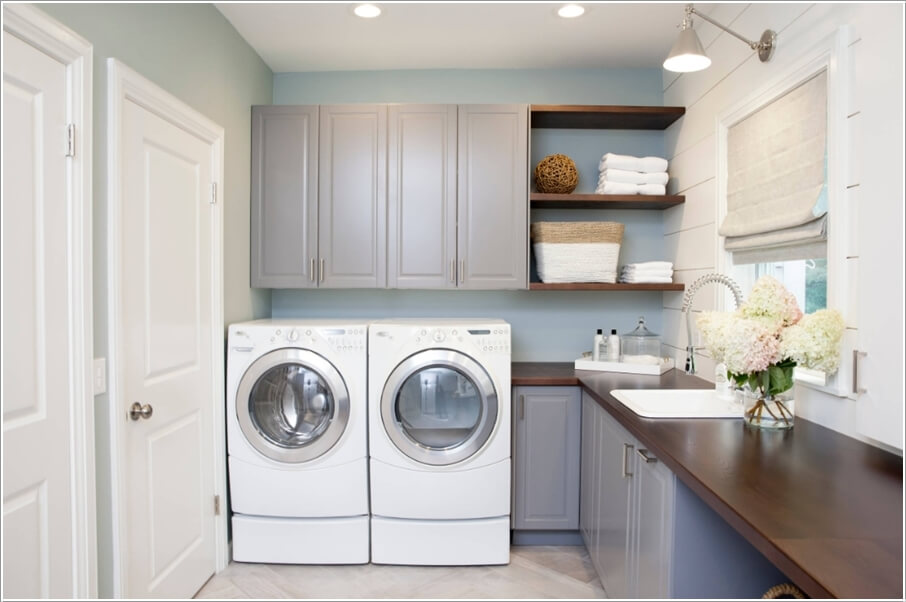 Image via: wismahome
10. Add Pattern to the Wall with a Wallpaper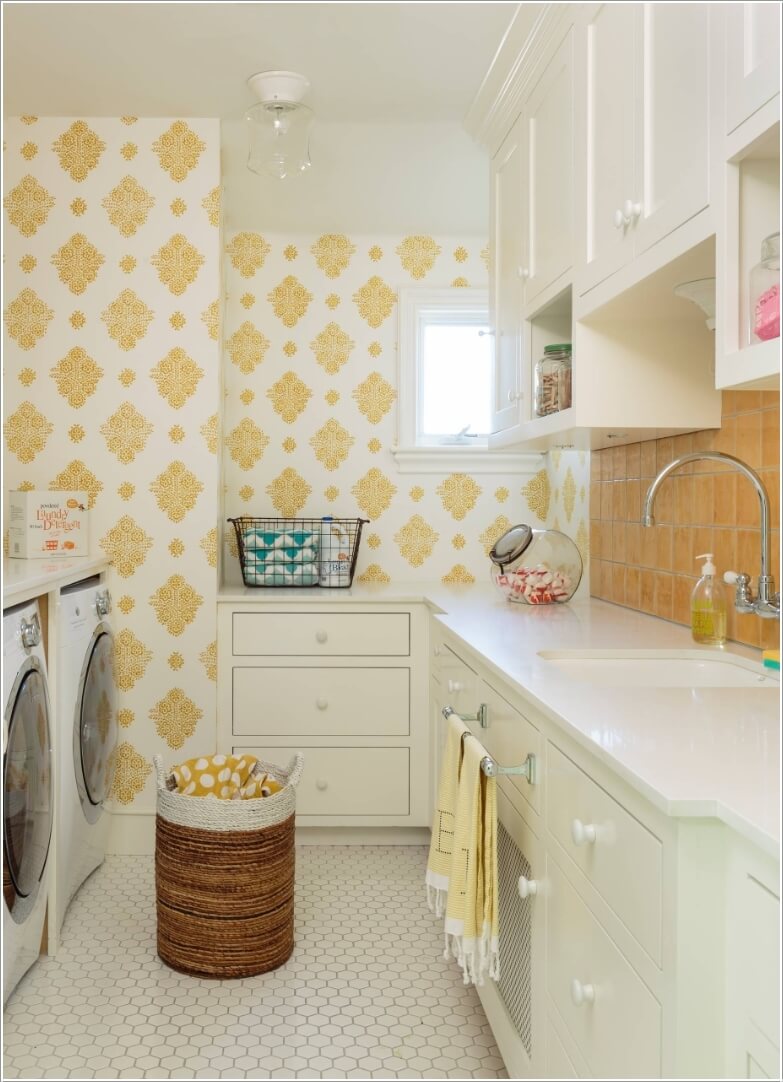 Image via: houzz
We hope you liked these ideas and were able to get some inspiration for your barren laundry room wall.