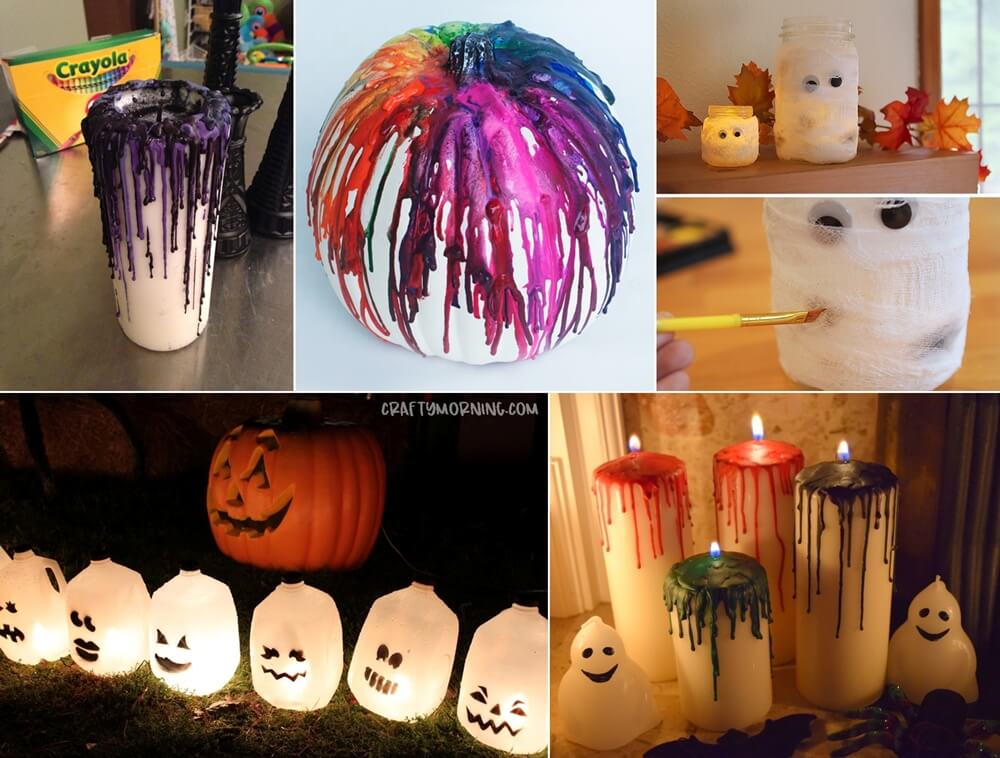 Halloween has almost arrived. If you were too occupied to do any crafts then it is never too late. Here are some last minute DIYs.
A Crayon Drip Pumpkin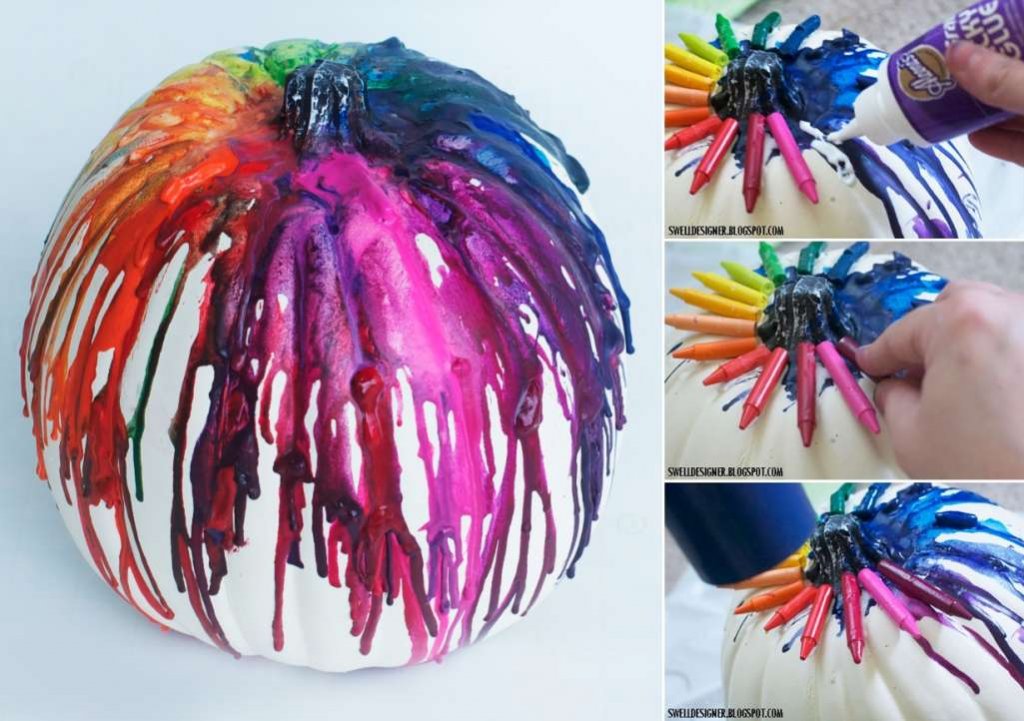 Glue crayons around the stem of a pumpkin. Use a hair dryer or a heat gun to melt the crayons. This will create a drip pattern on the pumpkin effortlessly.
Easy Yarn Pumpkins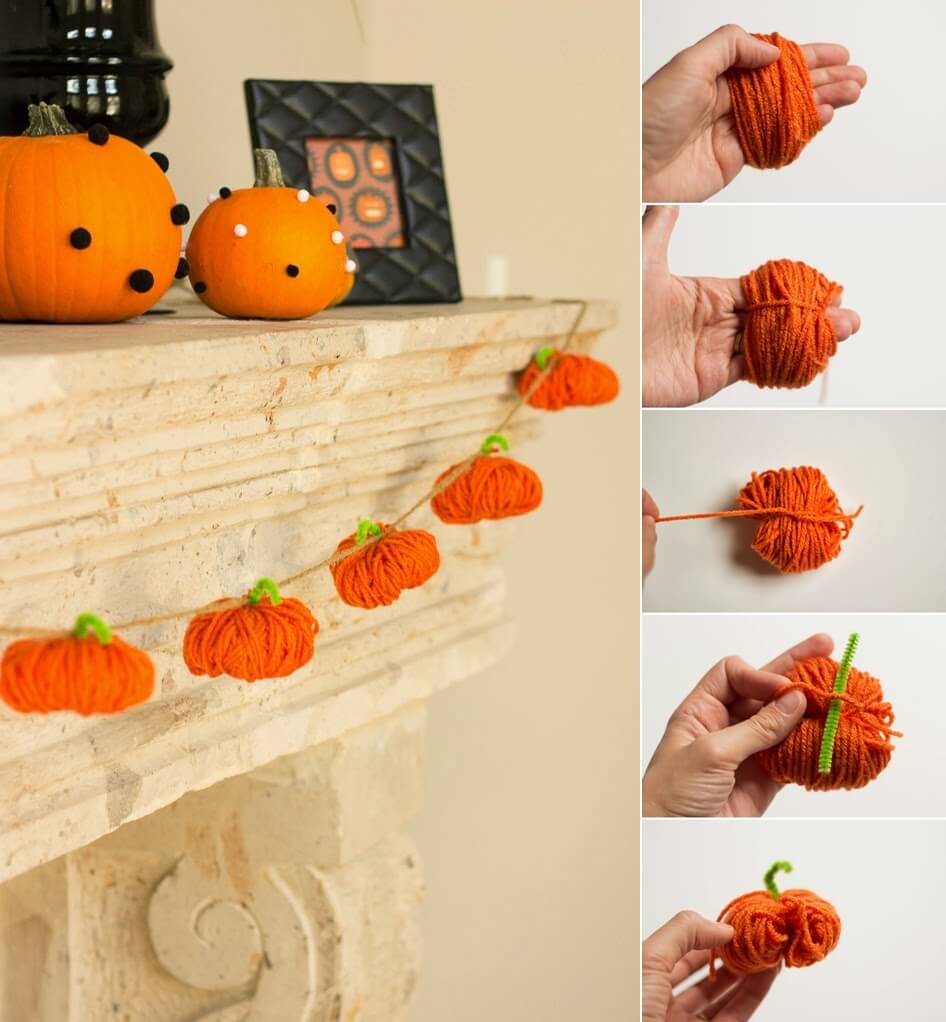 Wrap orange yarn around your fingers. Fasten it in the middle with a piece of orange yarn. Cut a green pipe cleaner stem. Fasten that too to the pumpkin with a piece of orange yarn.
Milk Jug Ghost Lanterns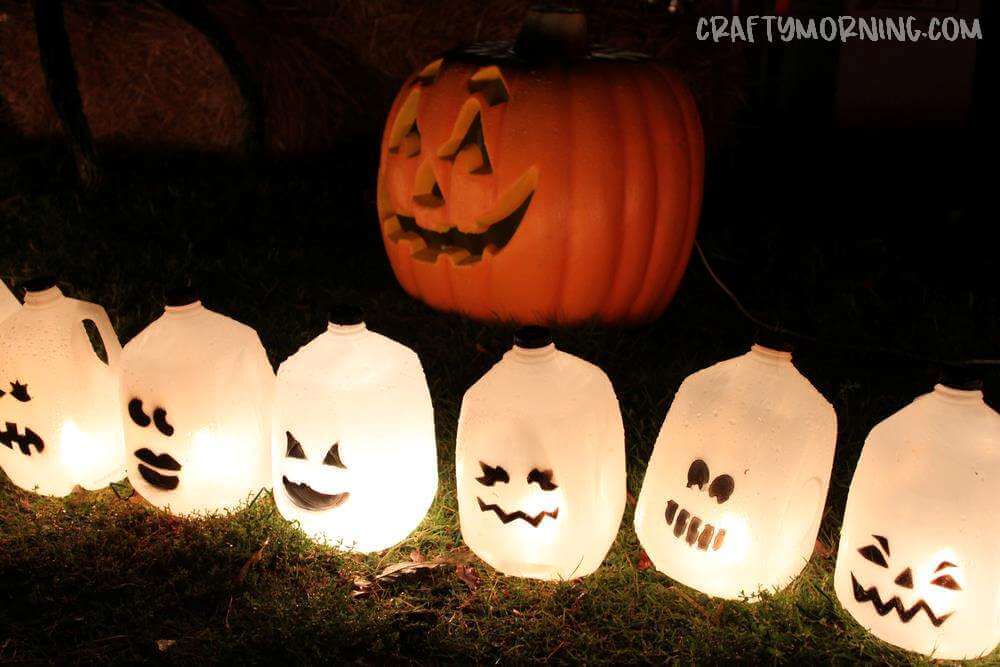 Make ghost faces on milk jugs with a black sharpie. Fill them with string lights.
Mummy Mason Jars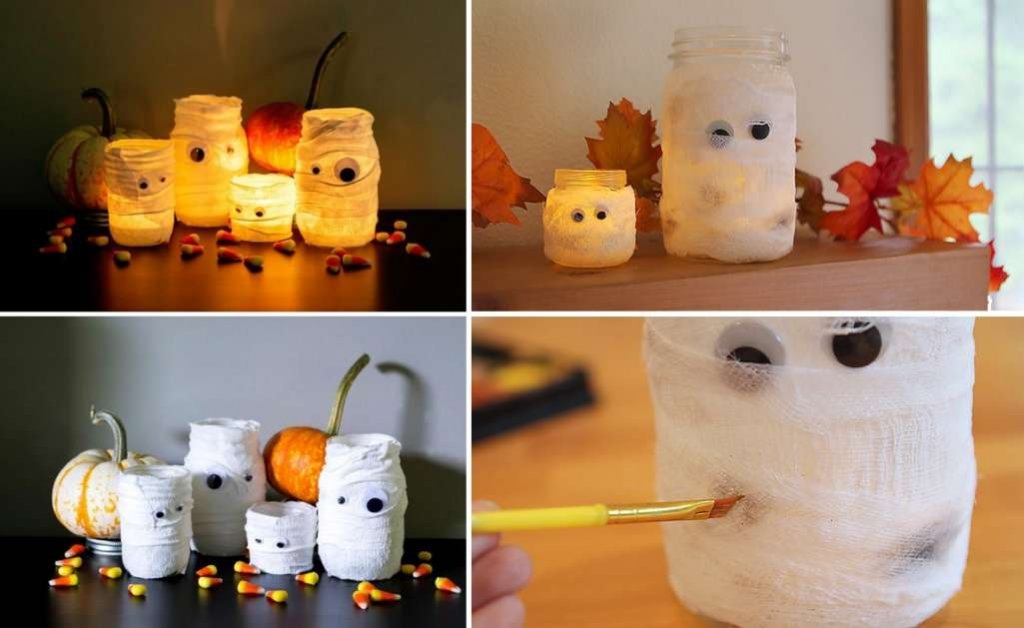 Wrap mason jars with bandage or white tape. Glue googly eyes. Put a tealight in each.
Spooky Drip Candles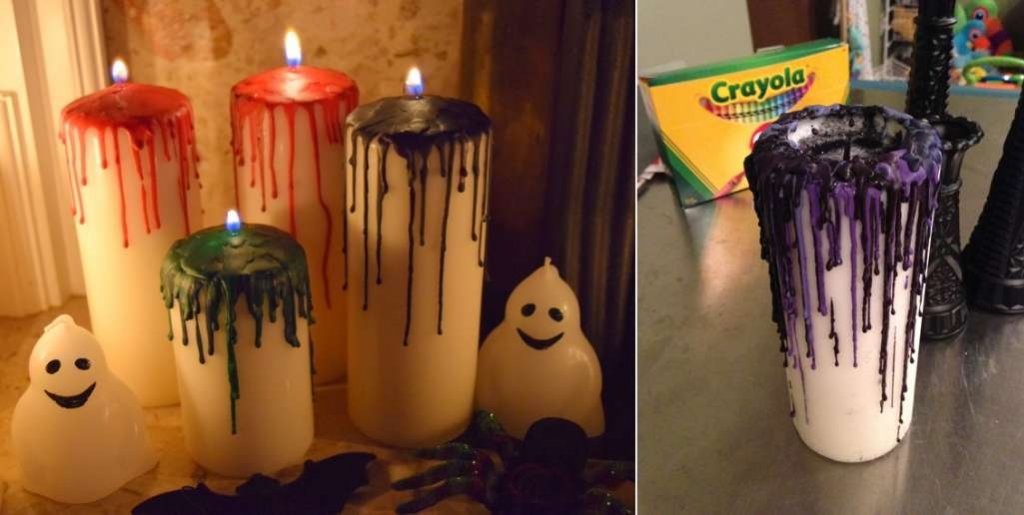 Take any candle in a color that will look creepy when melted. Light it up and drip its wax over white pillar candles.