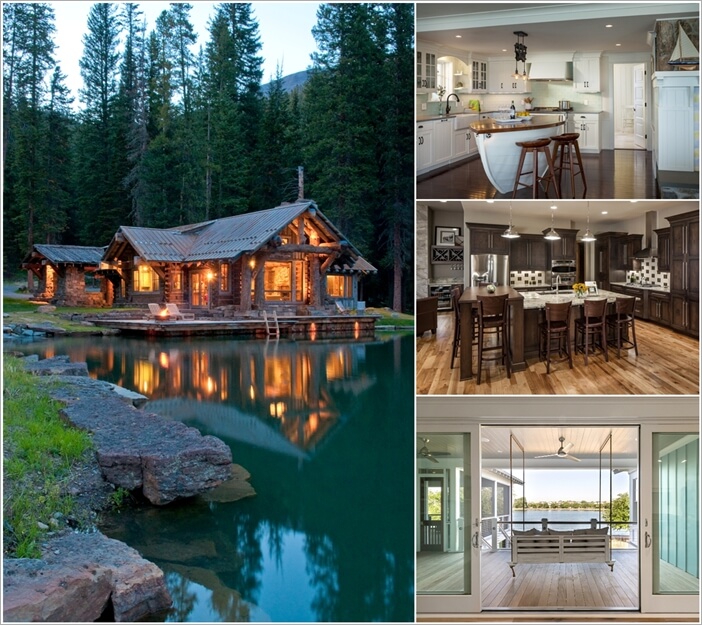 We have shared many kinds of houses in our earlier posts with you. And today we thought of bringing you houses built near lakes. Thinking of a house surrounded by a lake is so fascinating right? If you are searching for investing in such a house then there is a place you can go who say We Buy Homes Cash Lakeland FL. So, let us view the lake houses we have collected for you and have some amazing next few minutes as we get absorbed in their beauty that are a pure eye candy:
1. A Stunning and Uber-Modern Lake House with a Rooftop Garden and a Lounging Area in The Mid of an Infinity Pool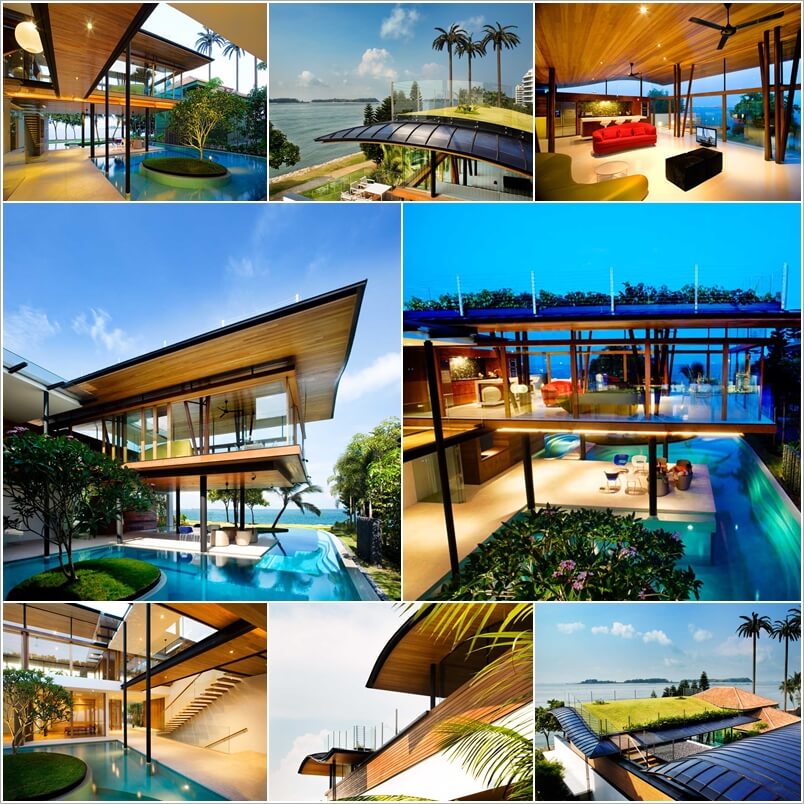 This home is a design marvel that showcases pure contemporary luxe style. It has natural elements incorporated in such a way that it blends so well with its natural environs.
2. A Provence Style Lake House with a Stone Exterior and a Skyway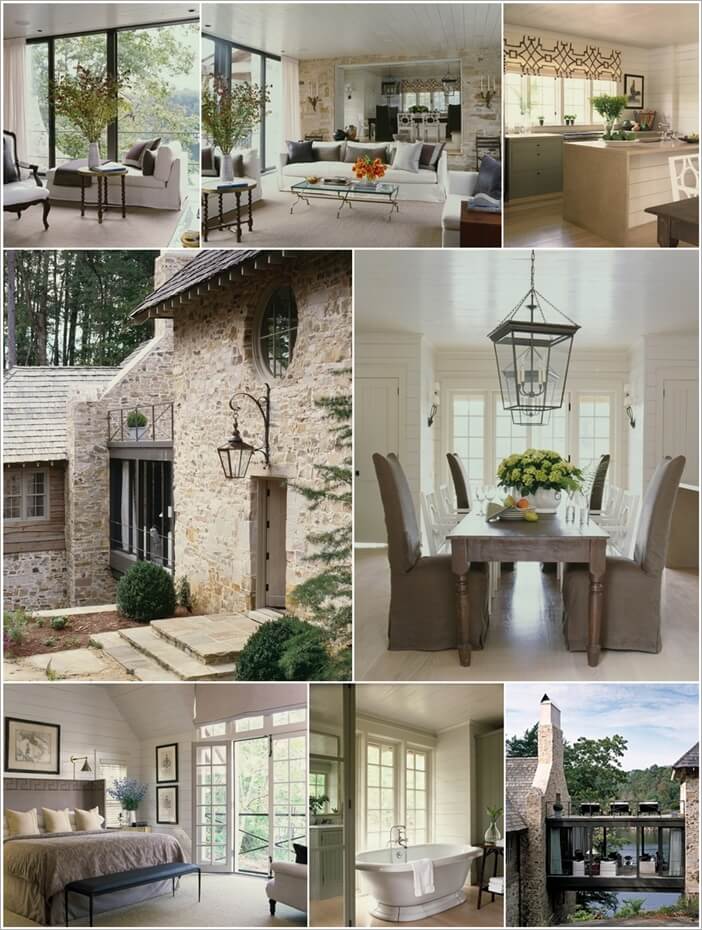 This home brings memories of classic French style. It has its exterior in stone. Moreover, there is one architectural detail that makes it stand out. And that is the skyway bridge on which the living room nestles.
3. A Lake House That Combines Rustic with Modern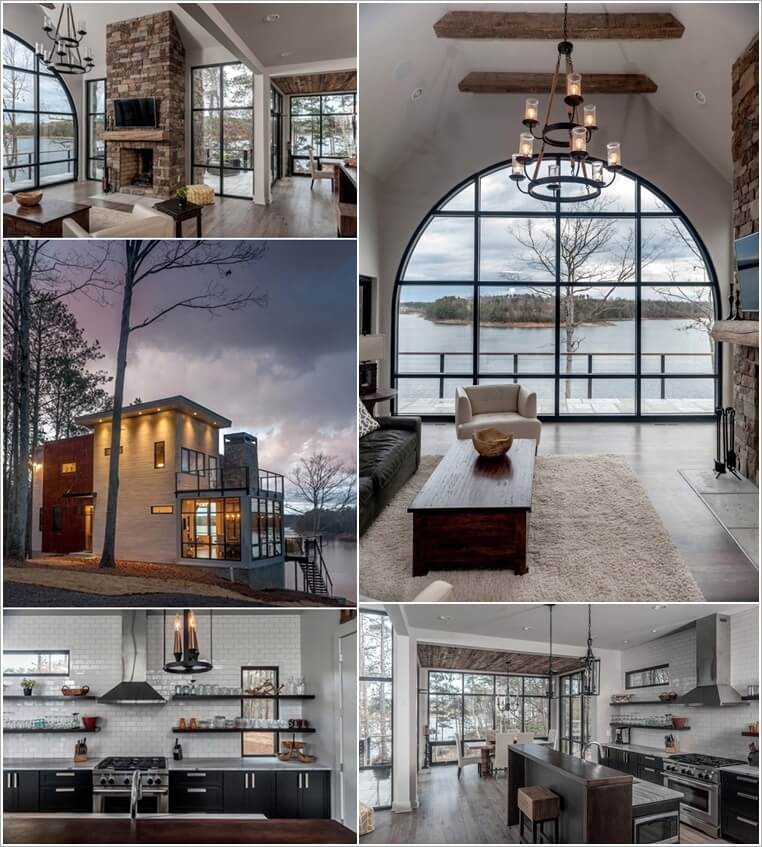 This lake house is decorated in a way that contemporary is accented with rustic. And as you might know rustic decor has an amazing capability of looking extremely well with modern decor.
4. A Cabin with Purely Rustic Interior as if It is a Part of Some Fairy Tale Book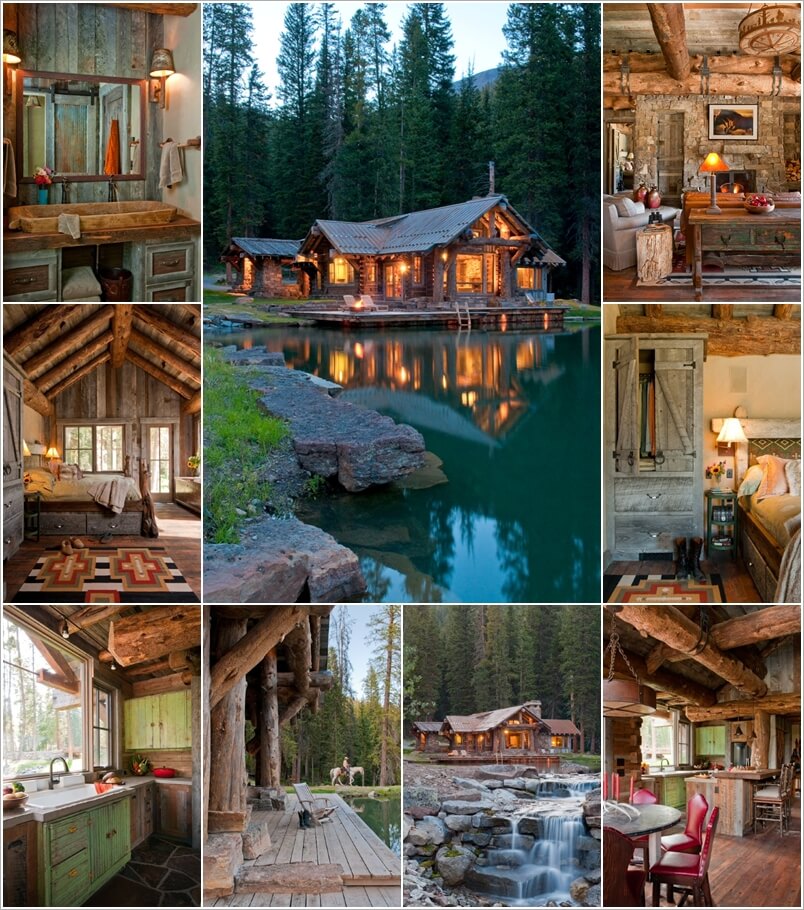 If you have to find any house that is some fairy tale come alive into reality then that is this log cabin lake house. Each and every element of this log cabin shows that a lot of effort has been put into it to achieve a result that can make anyone awe-struck in its glory.
5. A Lake House Decorated in Breezy Coastal Cottage Style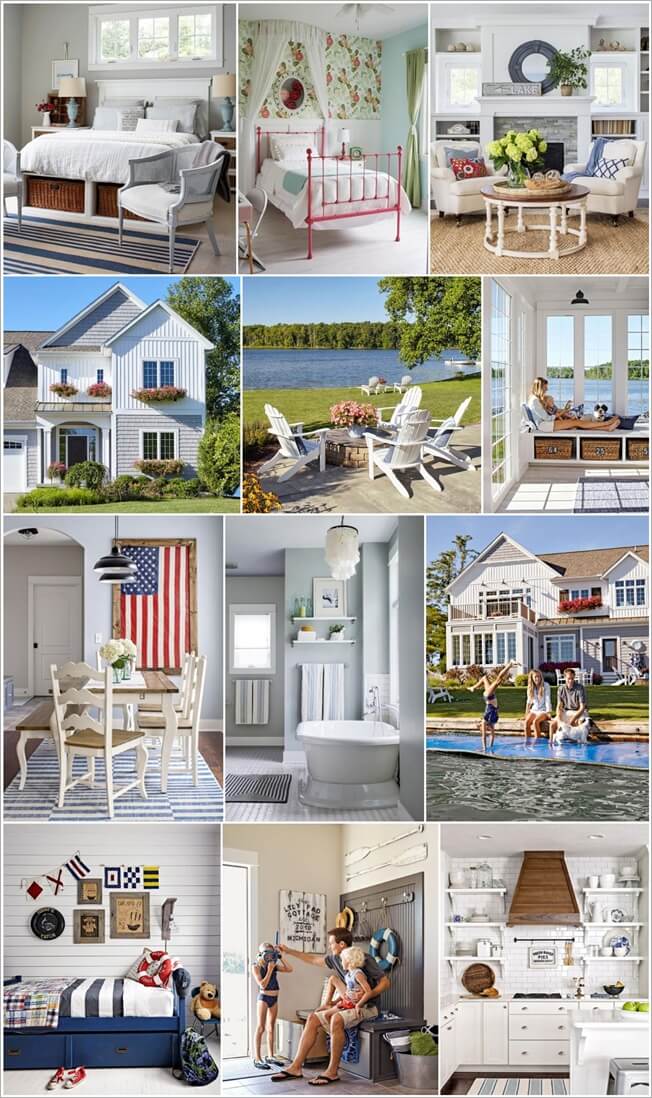 This one is a fun lake house. It is decorated in cottage style and some modern elements are also added in for example the window seat and the storage bed.
6. A Lake House Decorated in Hues of Brown in Rustic Touches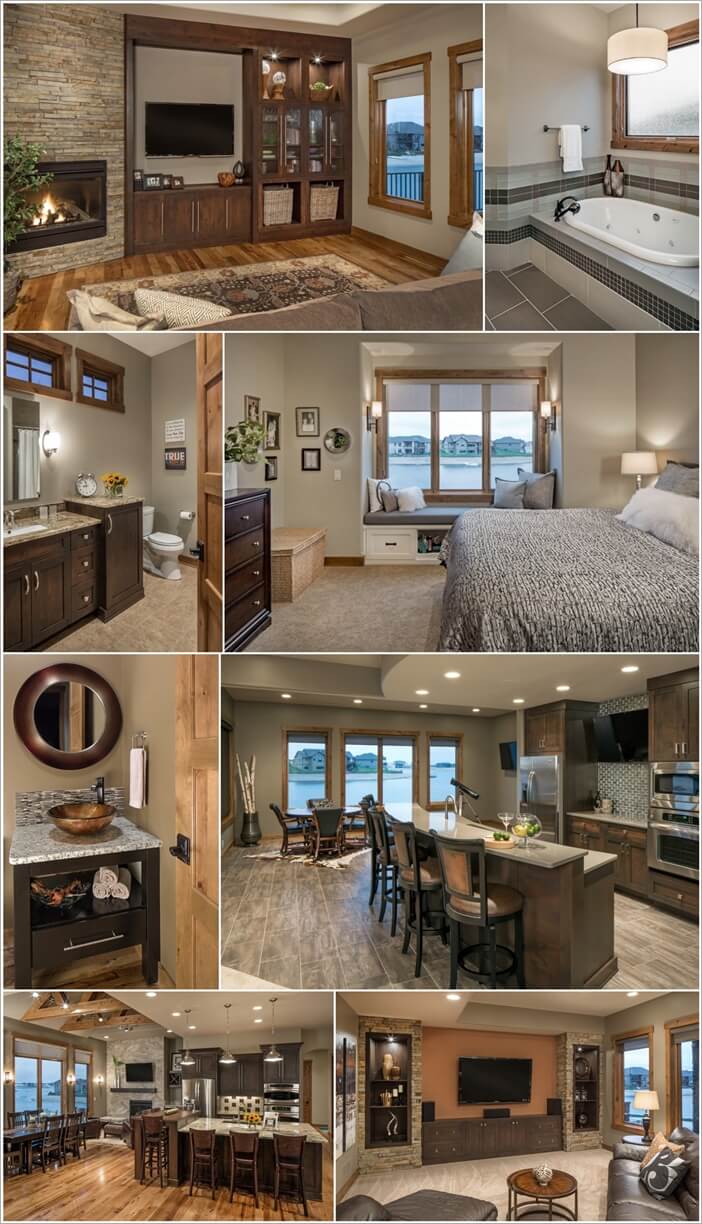 This lake house has quite a warm and welcoming ambiance thanks to the use of shades of brown all through the interior of this home.
7. A House with an Outdoor Bar Perfect to Enjoy Cool Breeze Coming from The Waterside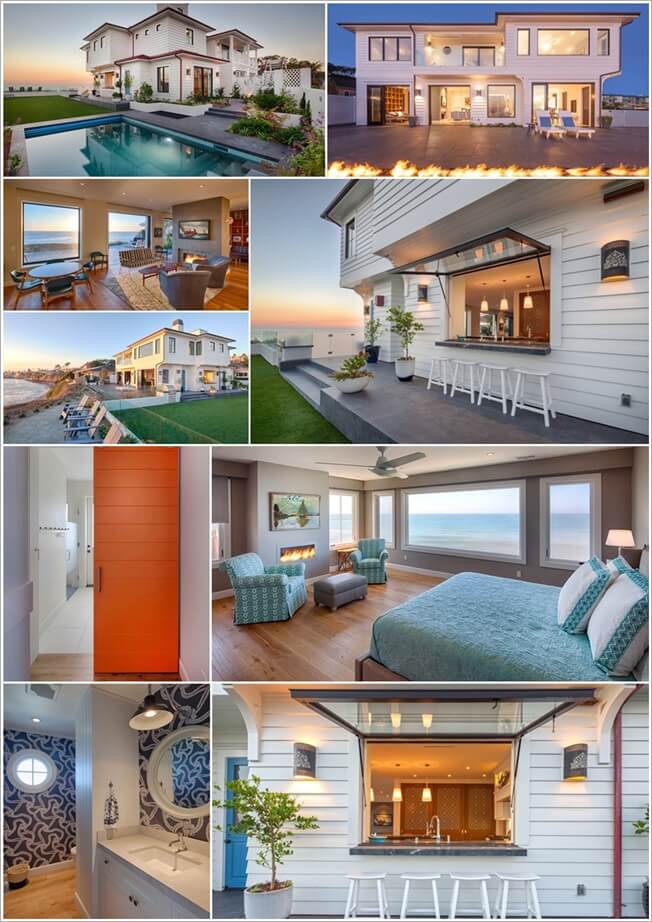 This house focuses on entertainment and this is why it has a kitchen window that opens to an outdoor bar where fresh meals are plated up while lake side views calm the senses.
8. A House with Unique Artistic Details Such as The Boat Kitchen Island and Stone Accent Wall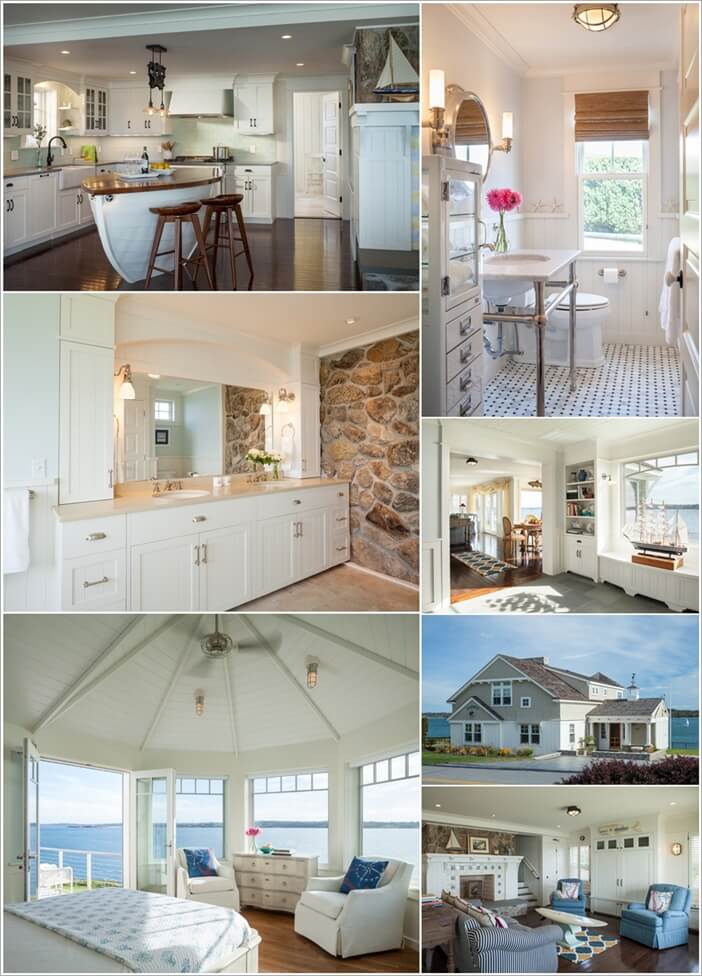 This home focuses on creativity in quite unique ways. Moreover, a noticeable use of white color is made in this charming nesting place.
9. A House Decorated in Charming Traditional Style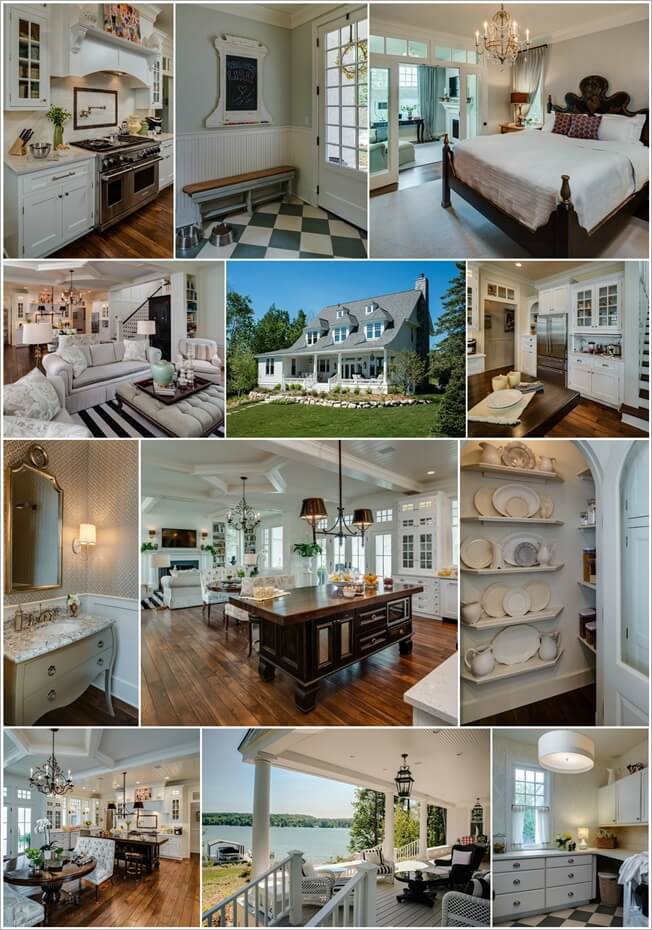 This one has all things traditional. As you can see the details such as the vintage style bathroom vanity, carved wood furniture, a plate rack and a kitchen hood with corbels; they are purely characteristics of traditional style.
10. A Lake House All Decorated in Pale Blue Color with Entertaining Spots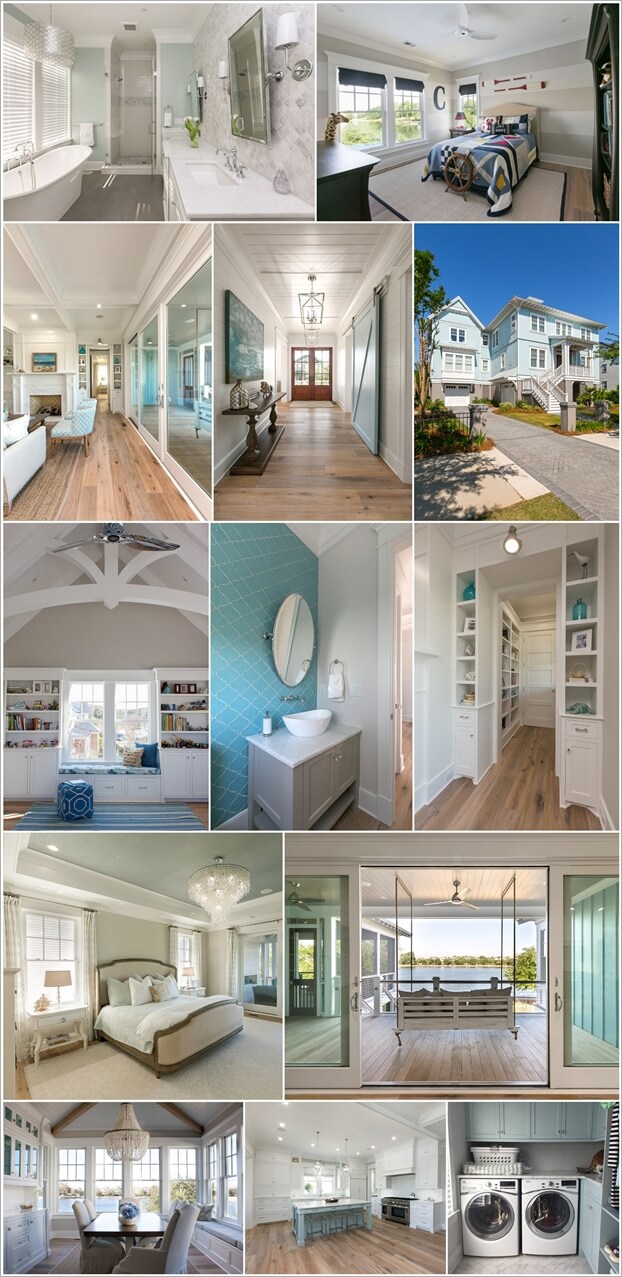 Last but not the last, this home is all done in serene pale blue color. It also has some spots that are mini retreats such as the reading nook by the window side and the porch swing that allows you to have views of the water while you sit and relax.