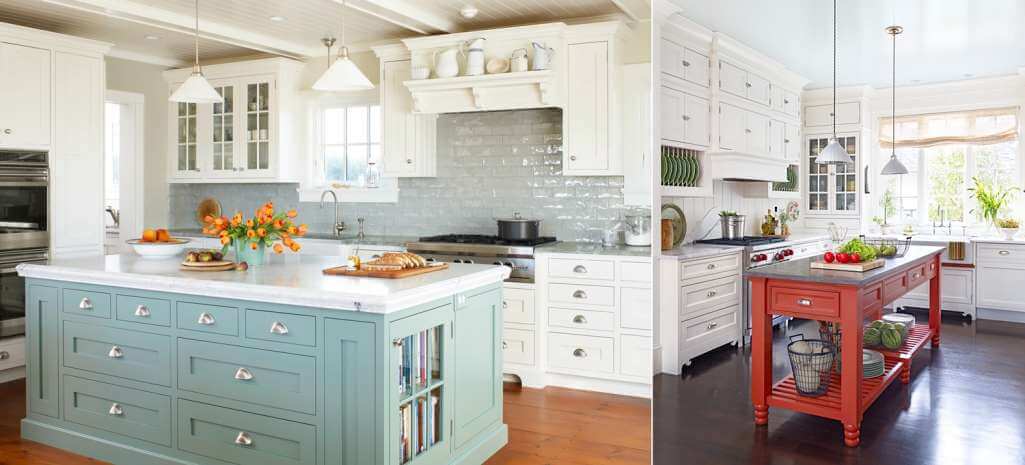 The easiest method to dress up a bore and dull kitchen island is painting. Putting a bold color in the kitchen over the cabinets is not always a good idea. So, you can experiment with such colors by painting the kitchen island if it is small. Bold colors also look great with kitchens that have white cabinets. For other softer colors of paint, feel free to go all out and paint the whole thing. Let's say you have a kitchen island that is already painted, you love the color, but still want something fresh. For such an island, you can give it a tiny makeover with new hardware.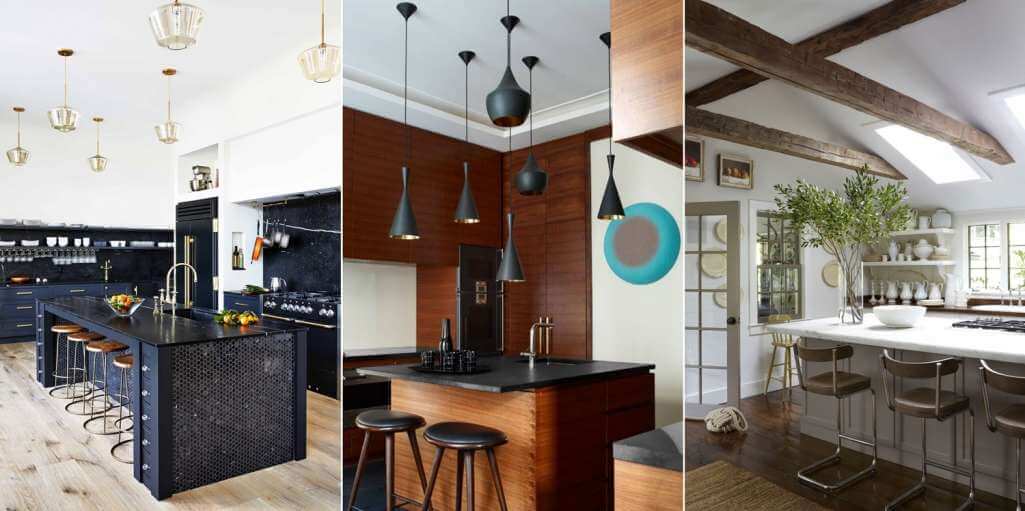 The next method to spice up a kitchen island is by wrapping it in different materials. Options are endless for the island covering. You can cover it with wood. Depending upon your budget, you can use new wood boards or use reclaimed wood slabs for a rustic appeal. For an elegant touch, you can cover the kitchen island in wainscoting and then paint it in the color that you like. Another unusual idea is to wrap the island in mosaic tiles.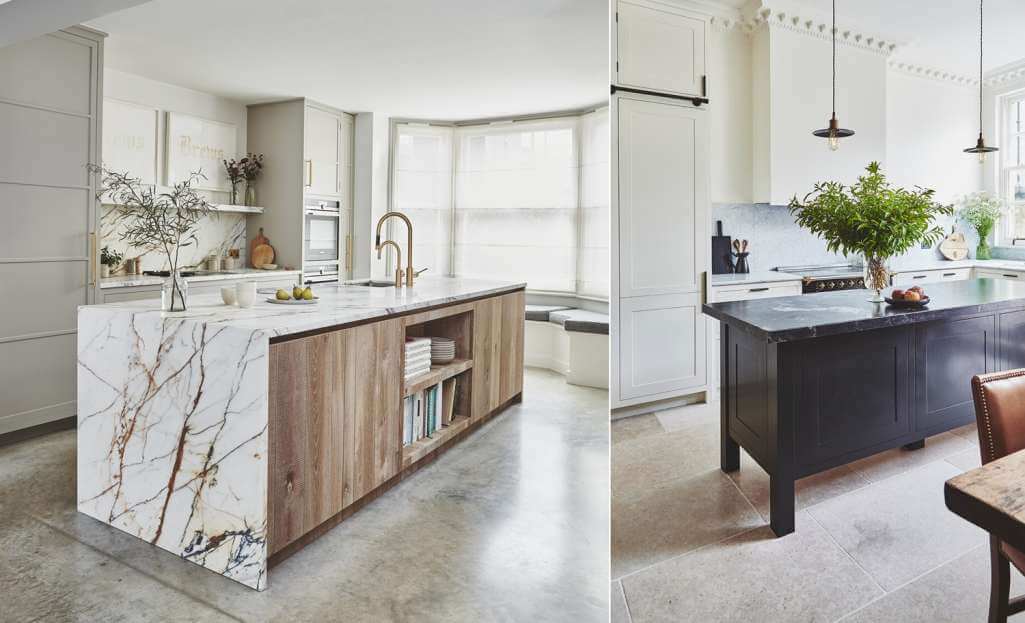 You can give your old kitchen island an entire new look with a new countertop. Materials can be granite, marble, engineered stone, stainless steel, wood, or poured concrete. If you love the countertop material so much that you would like to have more of it, then think of extending it vertically by installing a waterfall countertop. You can either contrast the countertop color with the island's lower part, or blend in the features by getting a countertop matching the color of the island cabinets.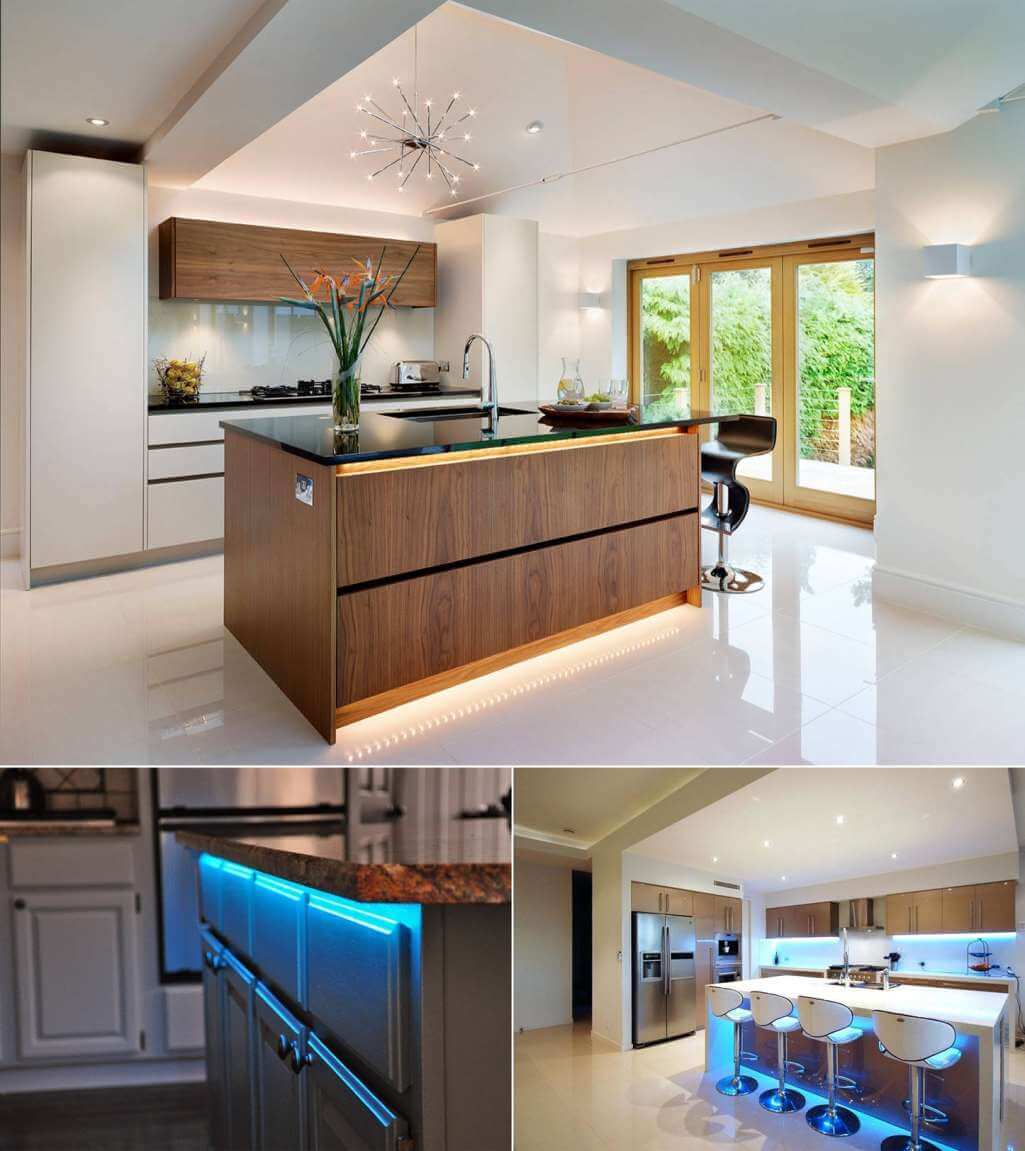 If you want to add a hint of drama to your kitchen, then add led lighting to the island. Experiment with different colors of led lighting strips. You can install led lighting under the counter edge and under the toe kick area of the kitchen island.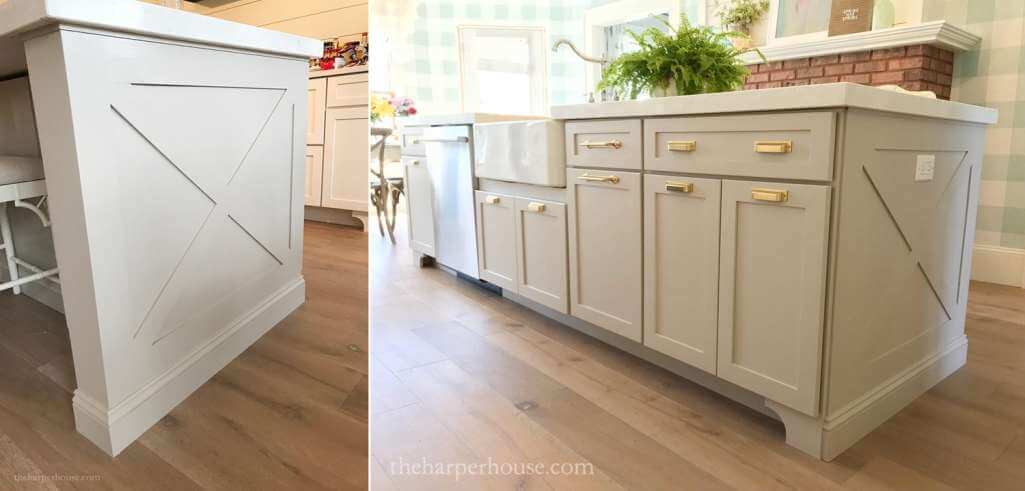 A quick method to add texture and a new feel to a kitchen island is working with trim. It won't cost you much, but you can make the island look as if you have purchased a new design. Experiment with different patterns of trim and see what works the best for you. One very popular idea is to add an X shaped trim to the sides of the island for introducing a farmhouse inspired feature to the kitchen.