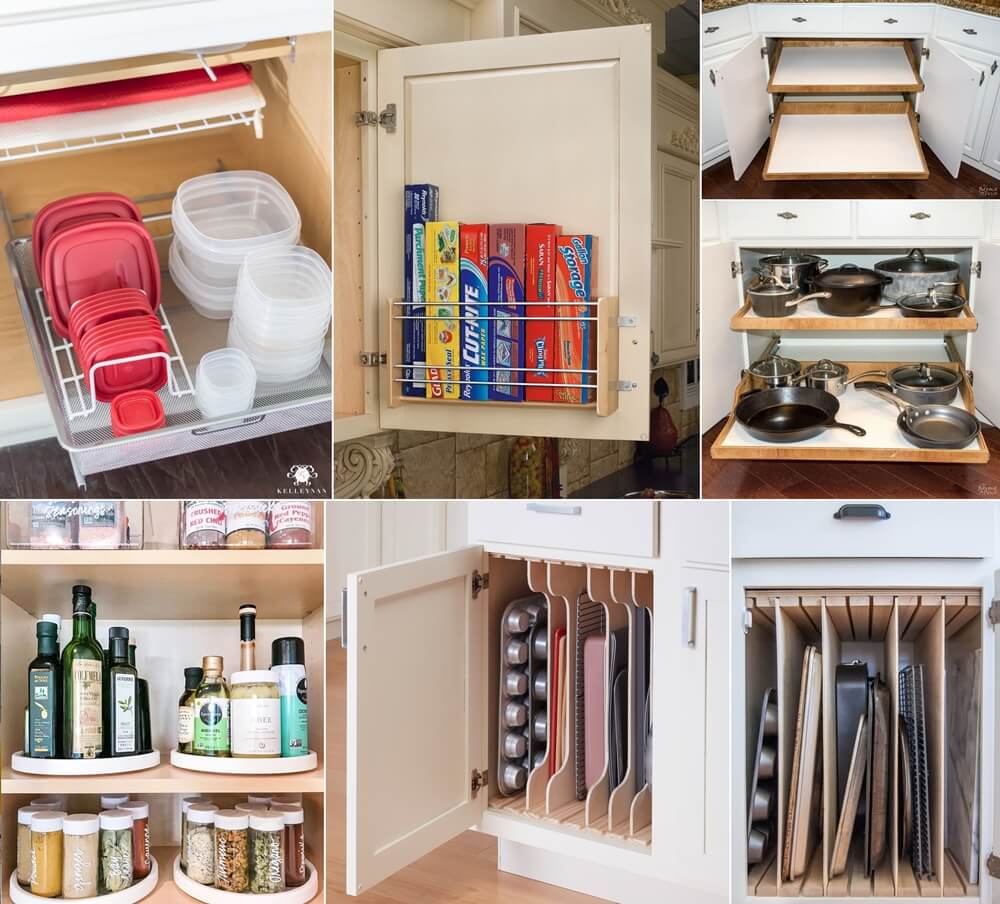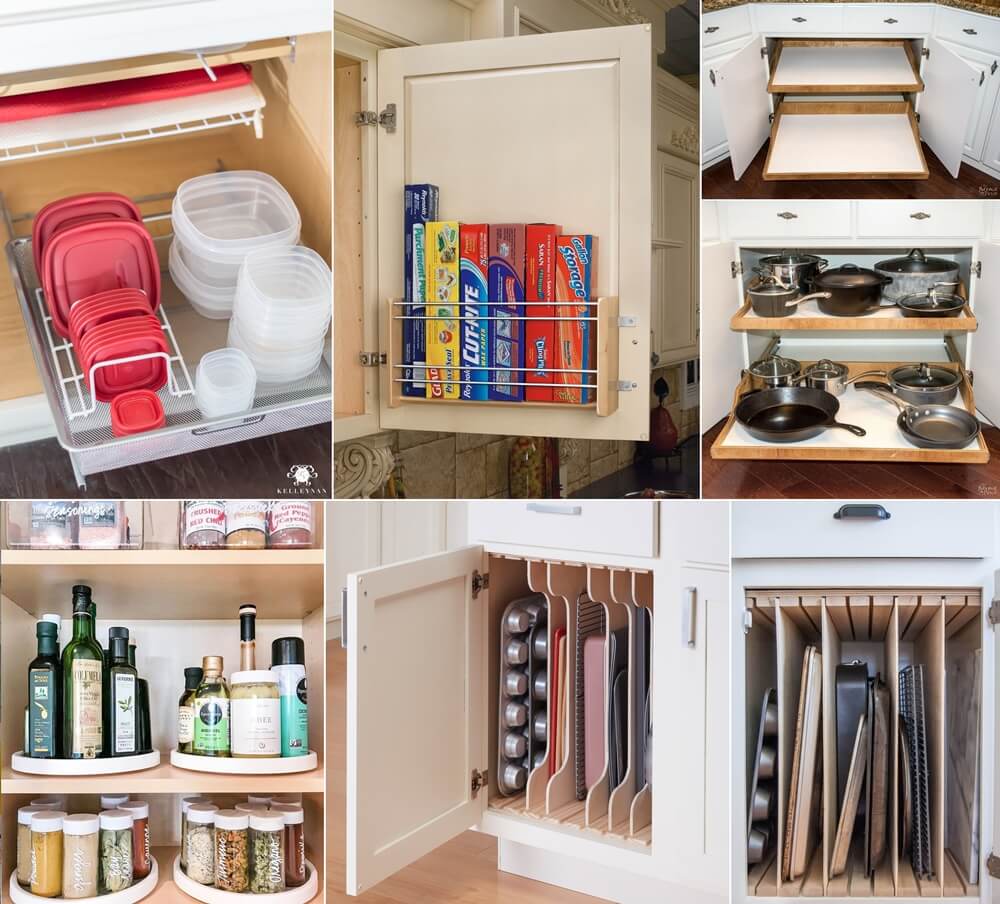 Clutter and kitchen cabinets go hand in hand. But there are many ways to curb clutter. Here are some organization hacks for your kitchen cabinets.
DIY Cabinet Dividers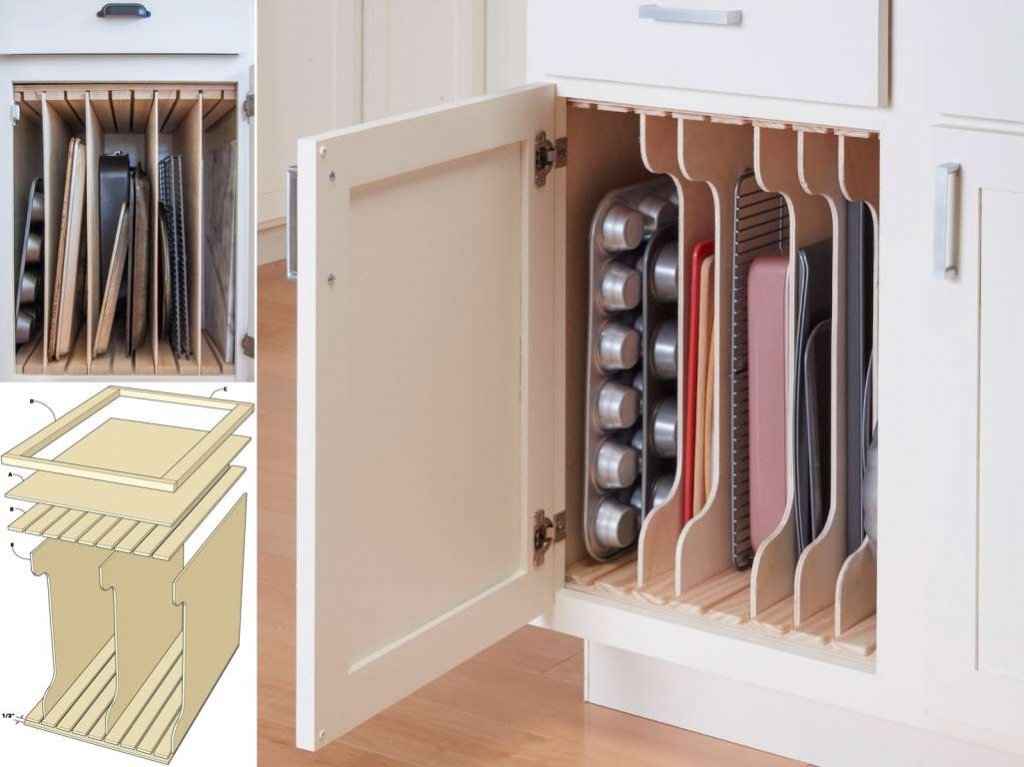 This is a superb method to organize your baking trays and chopping boards. You have to make a frame with grooves. You can slide in the dividing sheets in those grooves. This way you can customize the width of the slots.
Carousel Shelves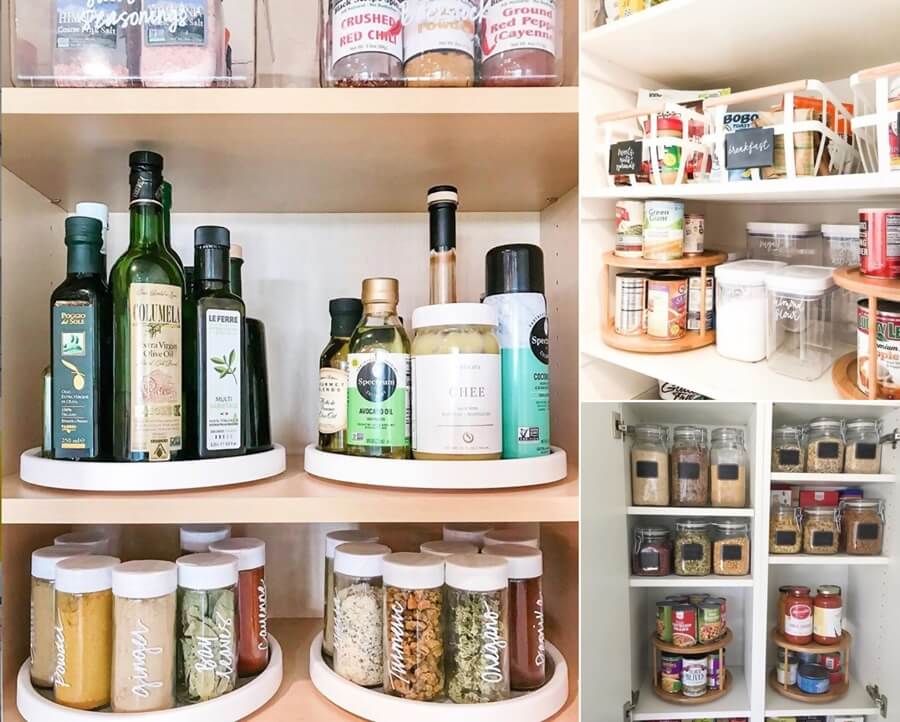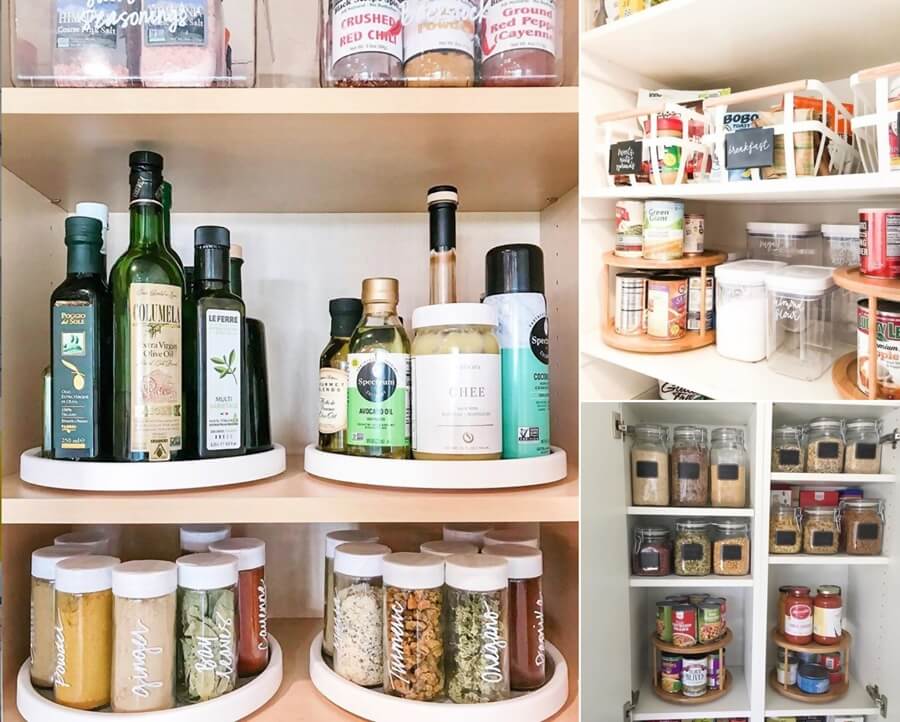 Put your condiment bottles and spice jars on lazy susan shelves. This way you can easily access all of then at the same time. Double tier carousels will be even better.
Under Shelf Racks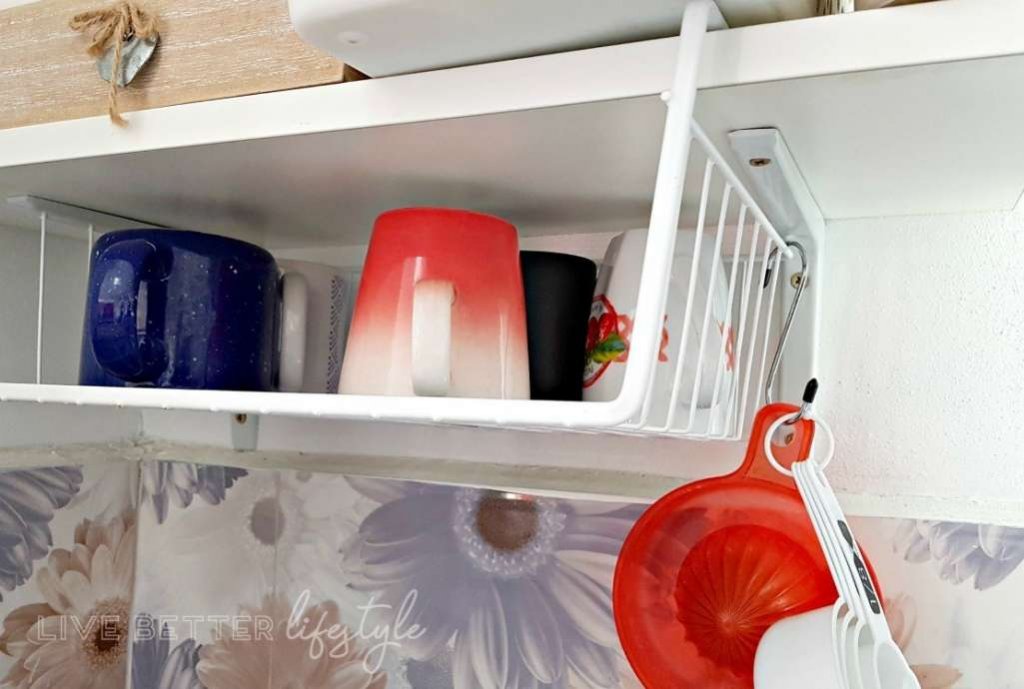 The space right beneath a shelf goes to waste. So claim it with an under shelf rack.
Stackable Wire Baskets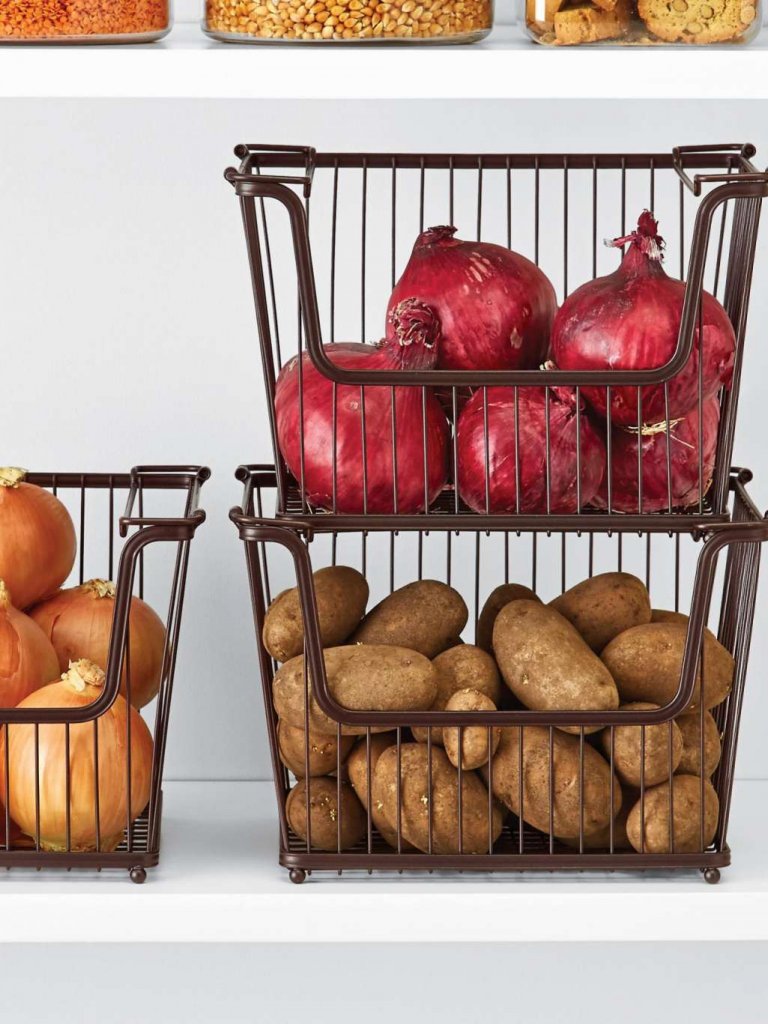 Keep the fresh produce in stackable wire baskets. They will last longer this way while claiming less space.
Here are some more kitchen cabinet organization tips
Water Bottle Storage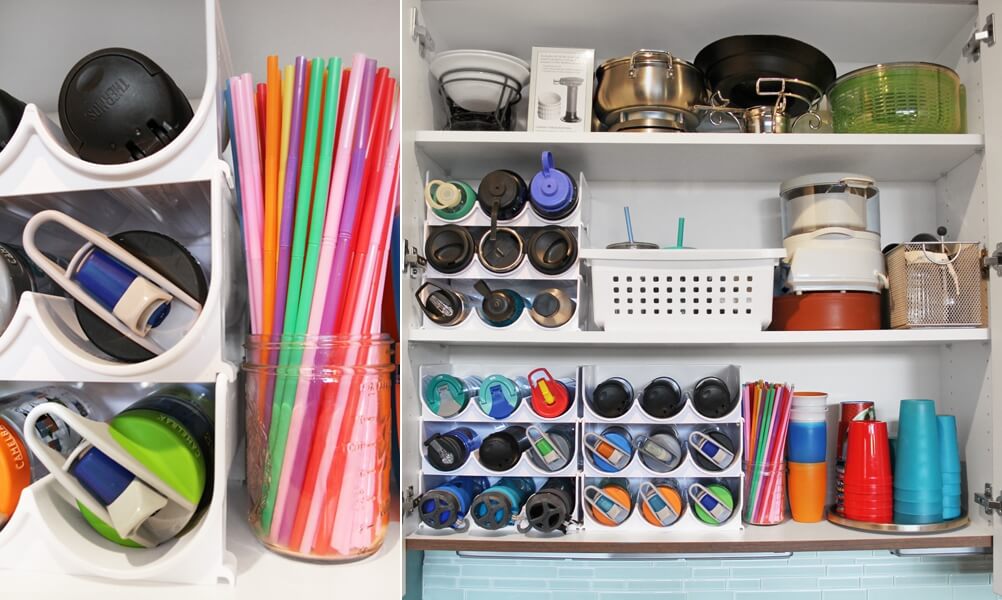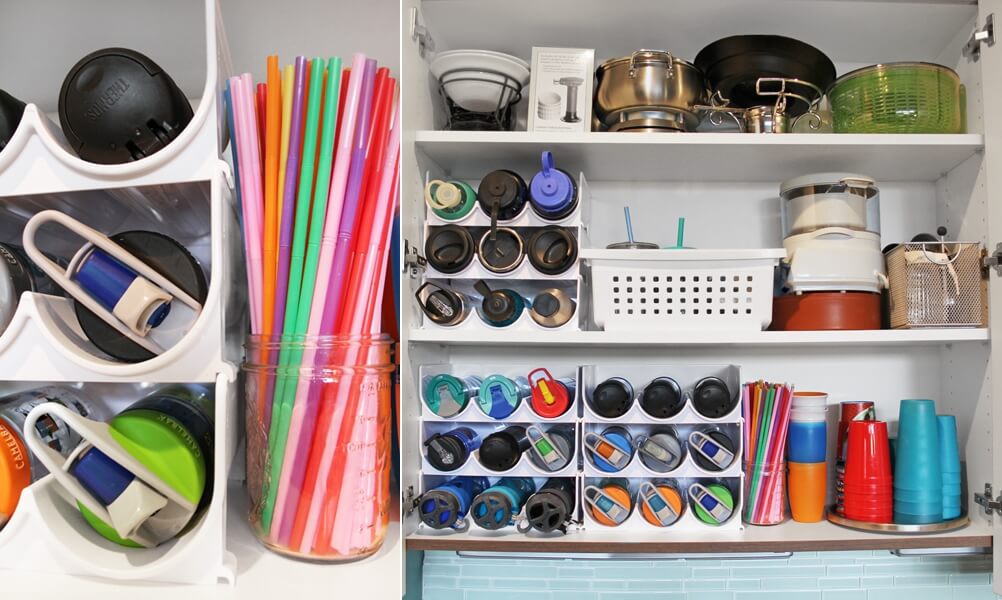 Store all the water bottles in plastic wine bottle holders.
Slide Out Shelves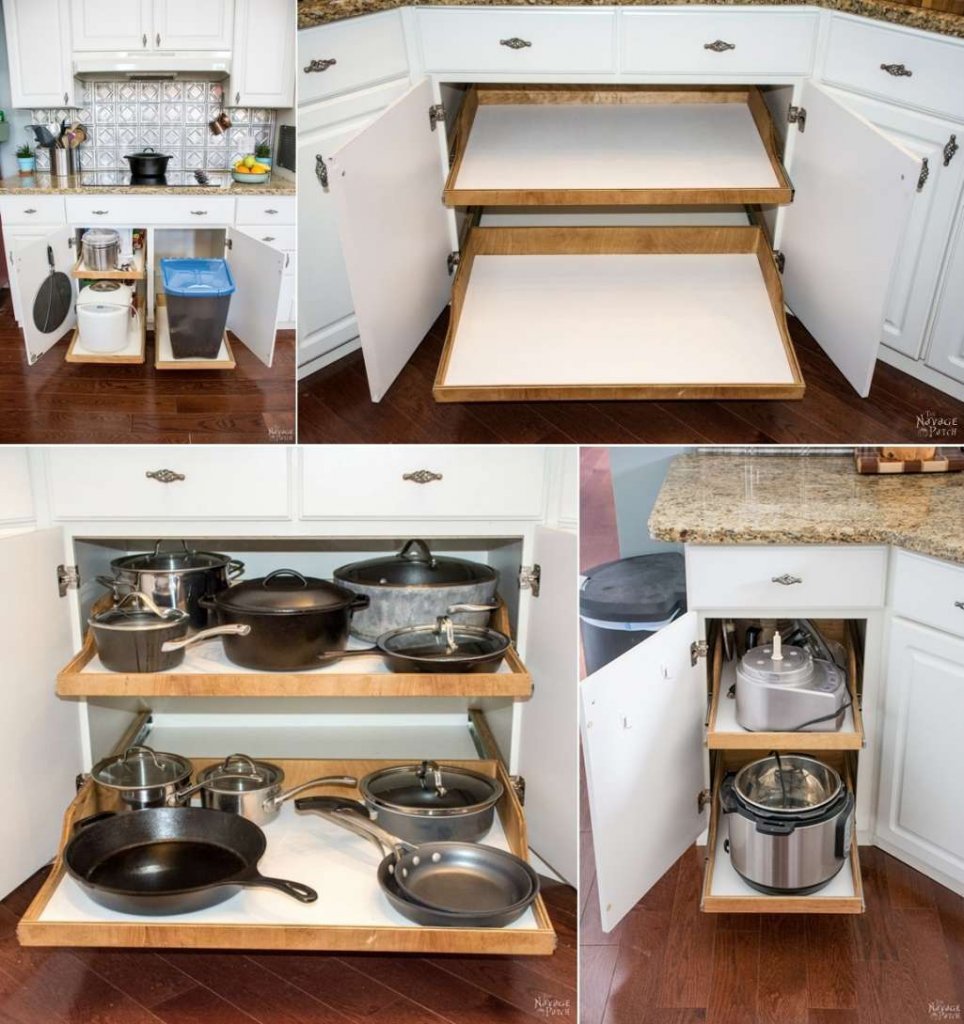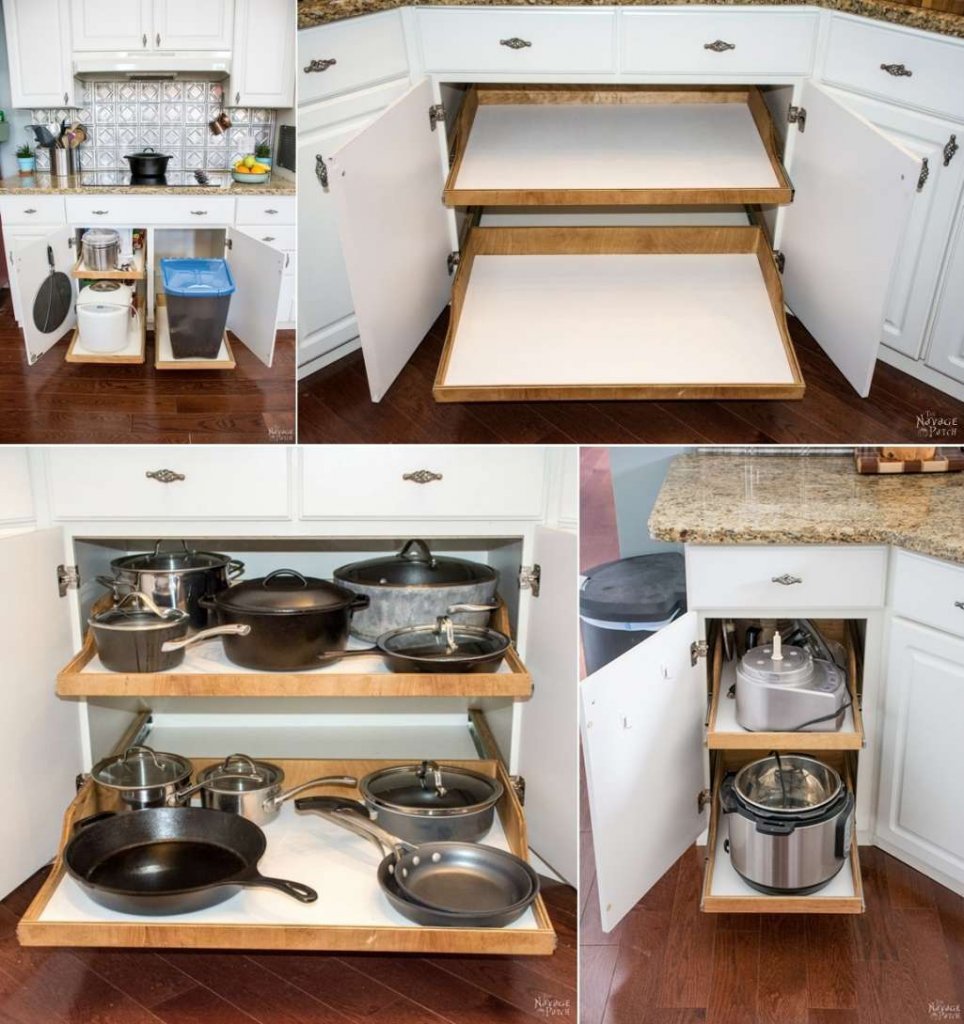 Max out your cabinets by installing slide out shelves. These shelves can store all the pots and pans. You won't have to make a tedious effort to reach the back of the cabinet with such shelves. You can do the whole kitchen cabinets too.
Acrylic Boxes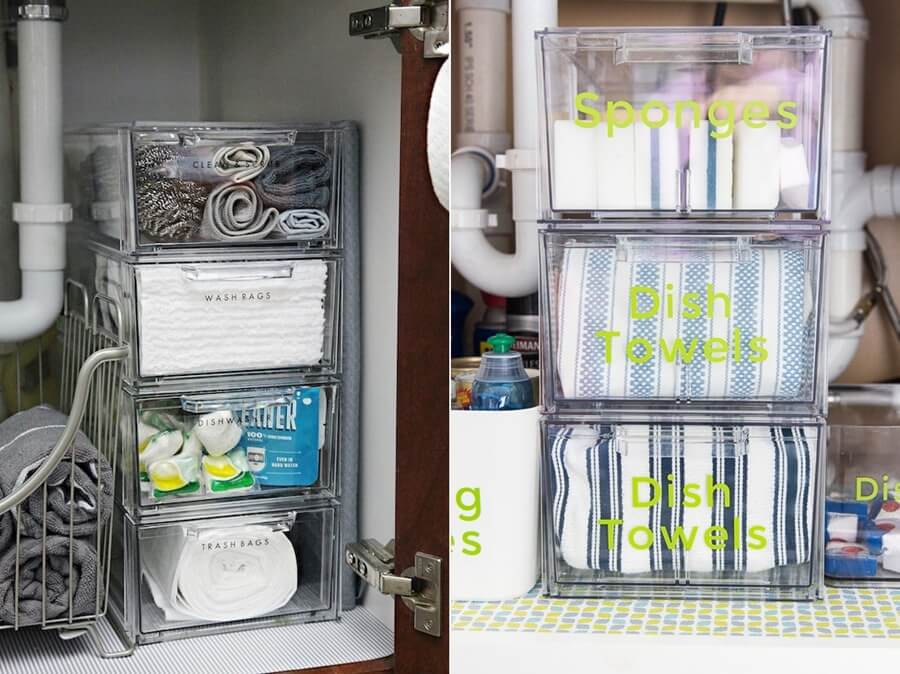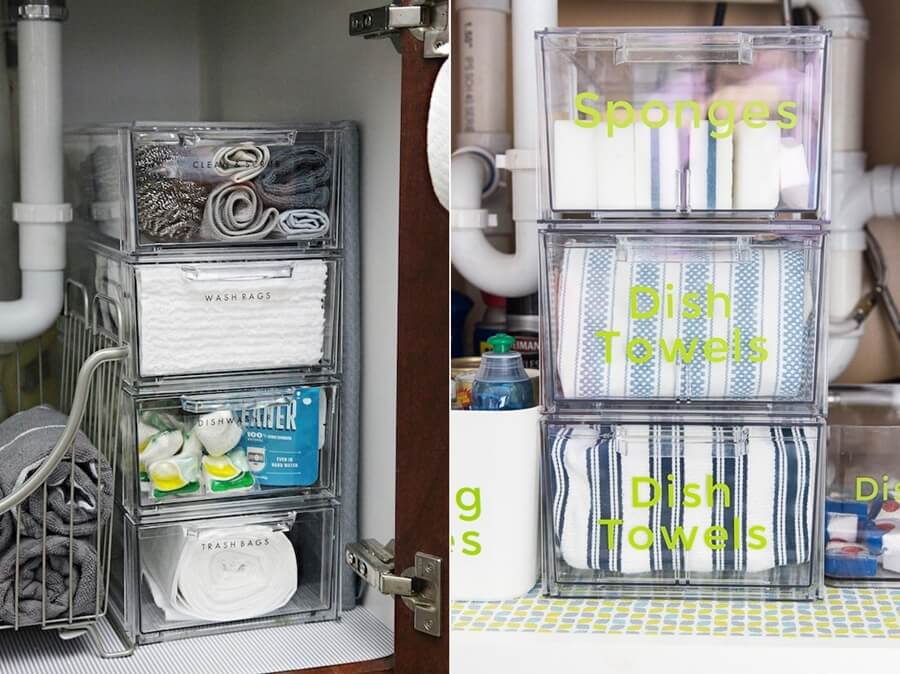 Store more with acrylic bins under the sink.
A Cabinet Door Rack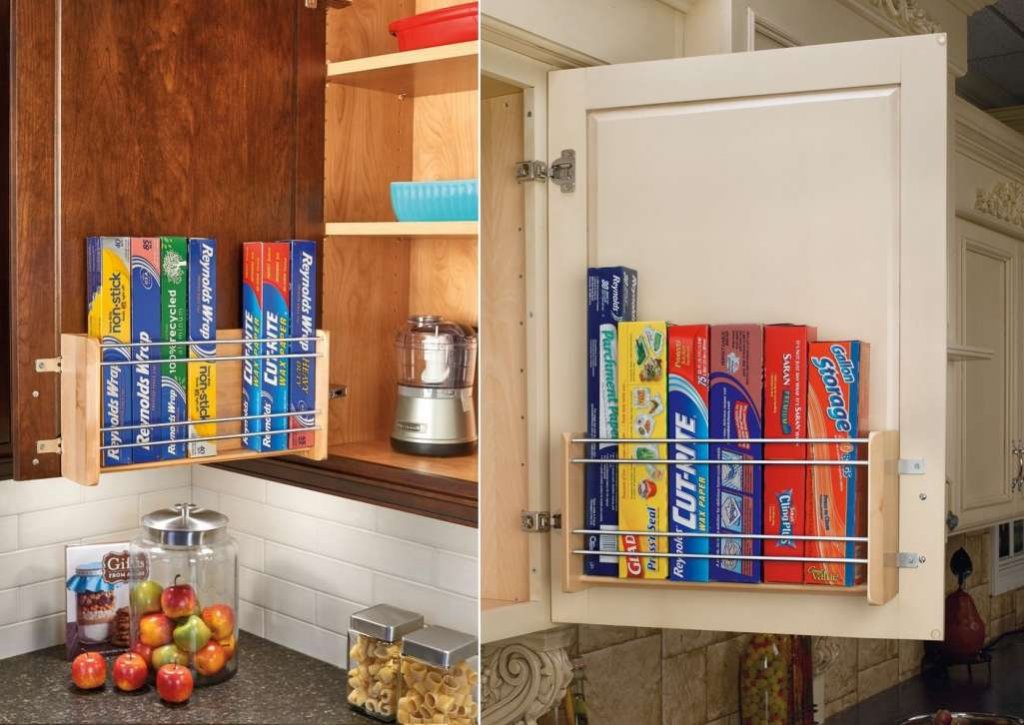 Store over the cabinet door with a door mounted organizer.
Grouping of Similar Items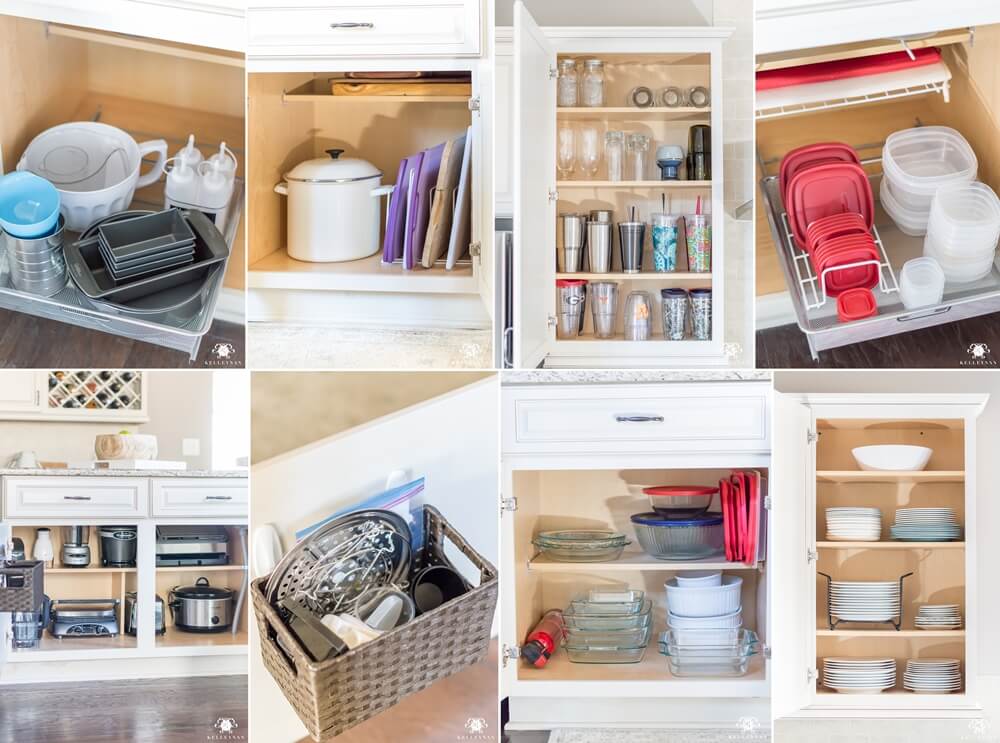 Take out all the stuff from your kitchen cabinets over a weekend. Group all according to their type. And then organize in categories.