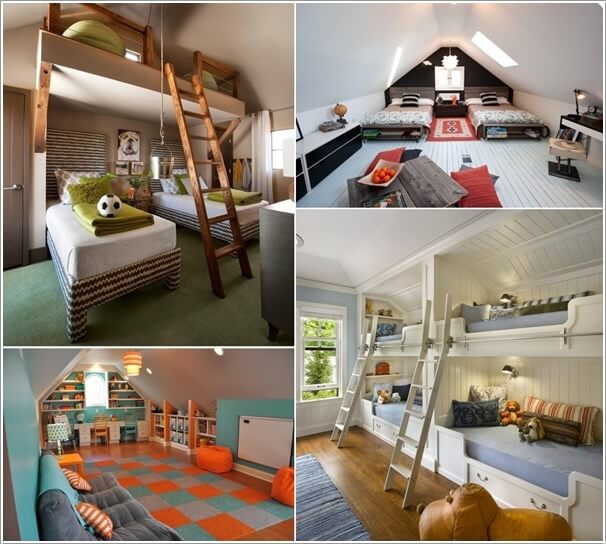 If your attic is not yet utilized and remains as an overlooked space and at the same time you really feel the need to expand the size of your kids' room then it is high time you make use of it. You can design the room of your kids' dream and furnish it with the best things like blinds from the company VELUX , built-in furniture and storage and so on so forth. So, take a look at some super awesome roof kids' room designs: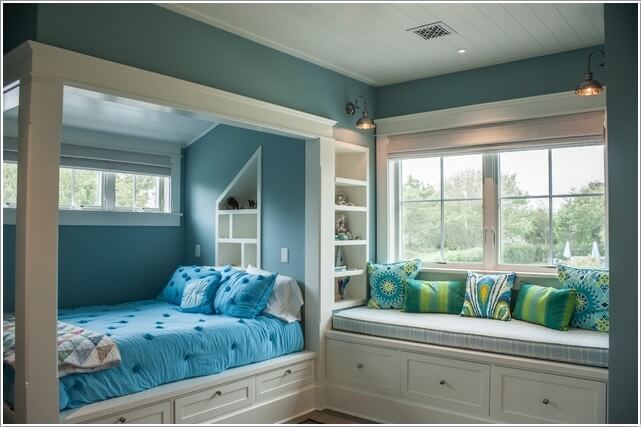 If your attic is tight on space then opting perpendicular built-in beds with storage underneath is going to be a guaranteed hit furniture plan.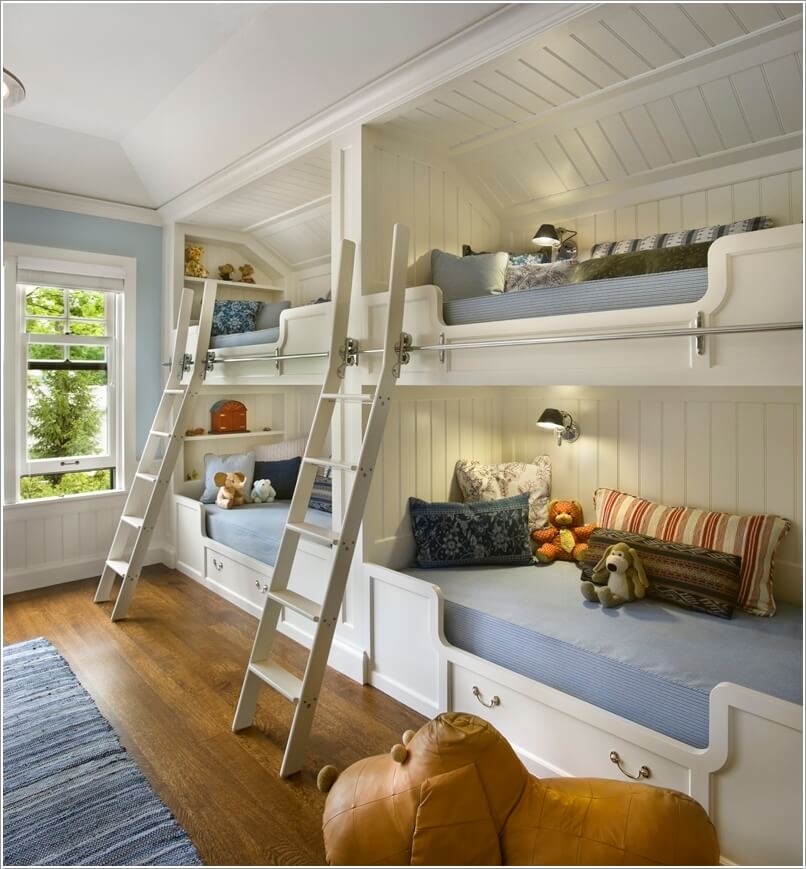 Though sometimes a room is small but it has a high ceiling and thus you can make use of the vertical space and go for built-in bunk beds with ladders to access the loft bunks.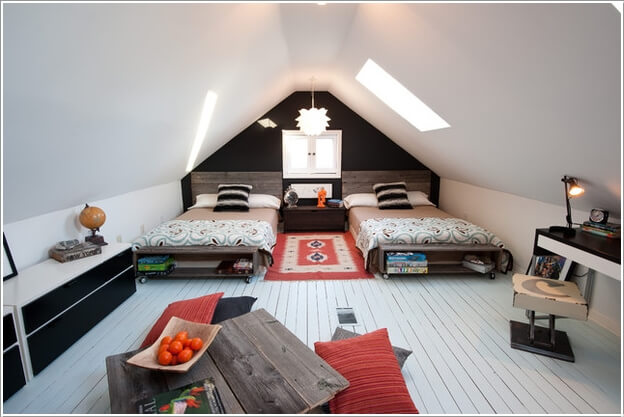 If space is ample then you can always experiment with the design of the room. Here is a spectacular and fun room that has an all white design with furnishings in vibrant colors.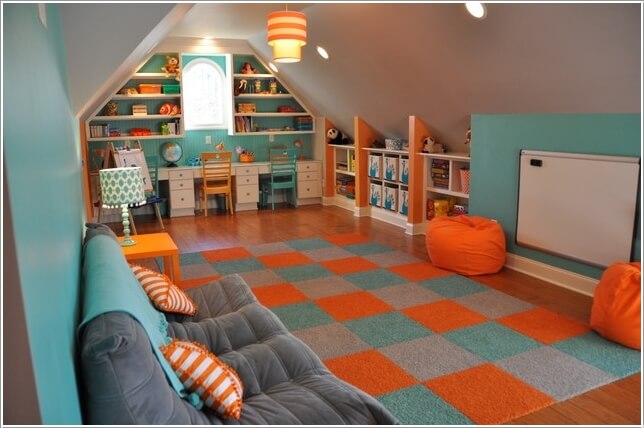 A kids' roof room can also be an entertainment den like this one. This cheerfully colored room combines a media room, a playroom and a homework station.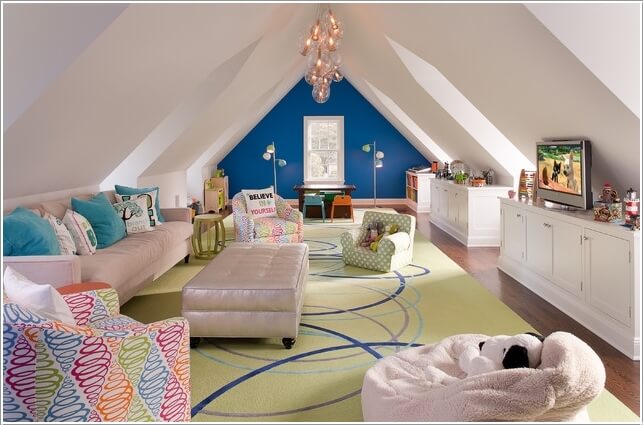 If you have a bit grown up kids then you can go for slightly subtle hues with more emphasis on socializing by setting up a conversation area with cozy couches.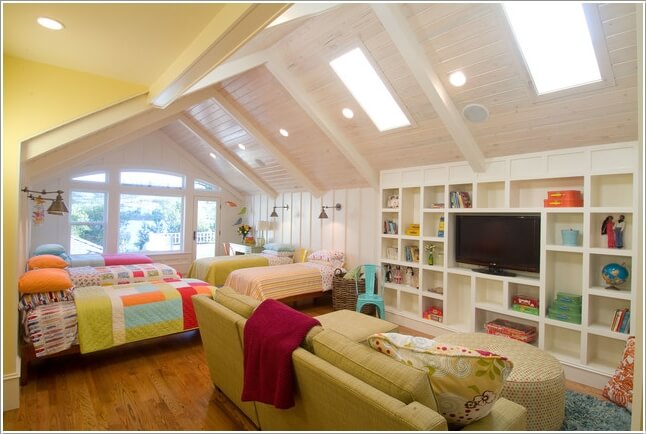 If your kids often host sleepovers then a dorm room style along with a mix of media room is the best combo you can create.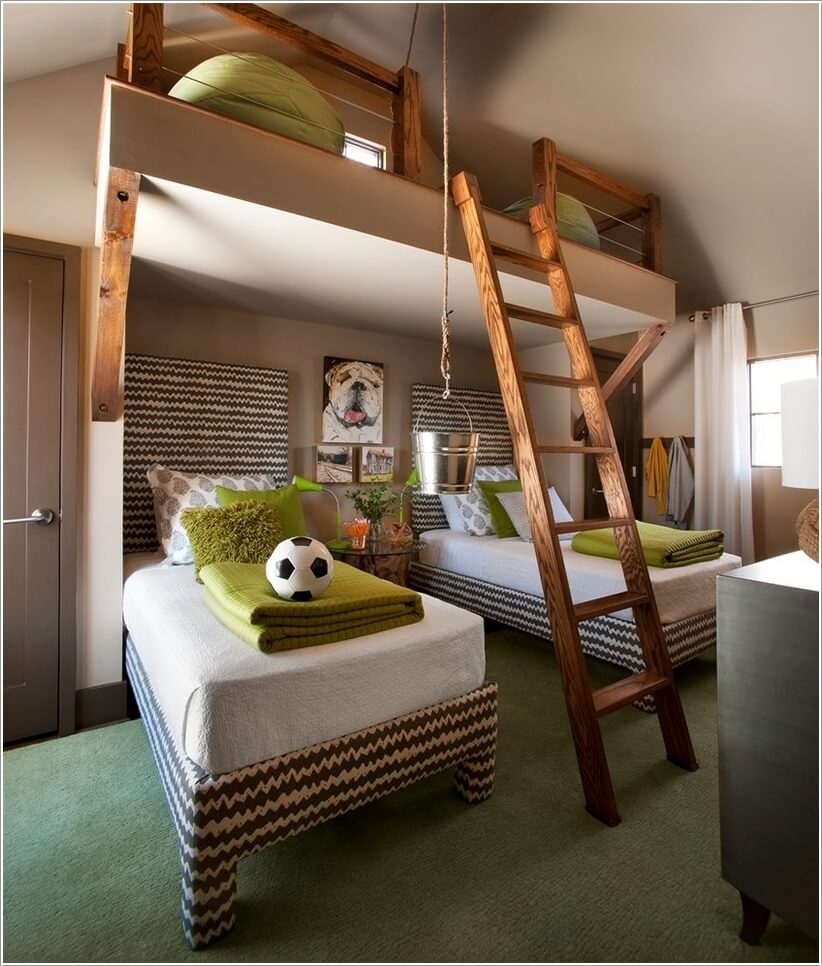 If you have to design a room for boys then you can go for a themed room like this one.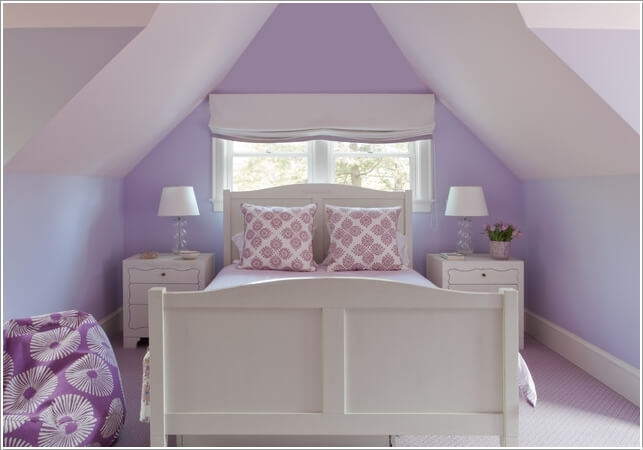 Now comes the situation when a roof room is small and has to be designed for a little princess. Here you can create a magical look by combining a pastel shade with white furniture that your doll will definitely love.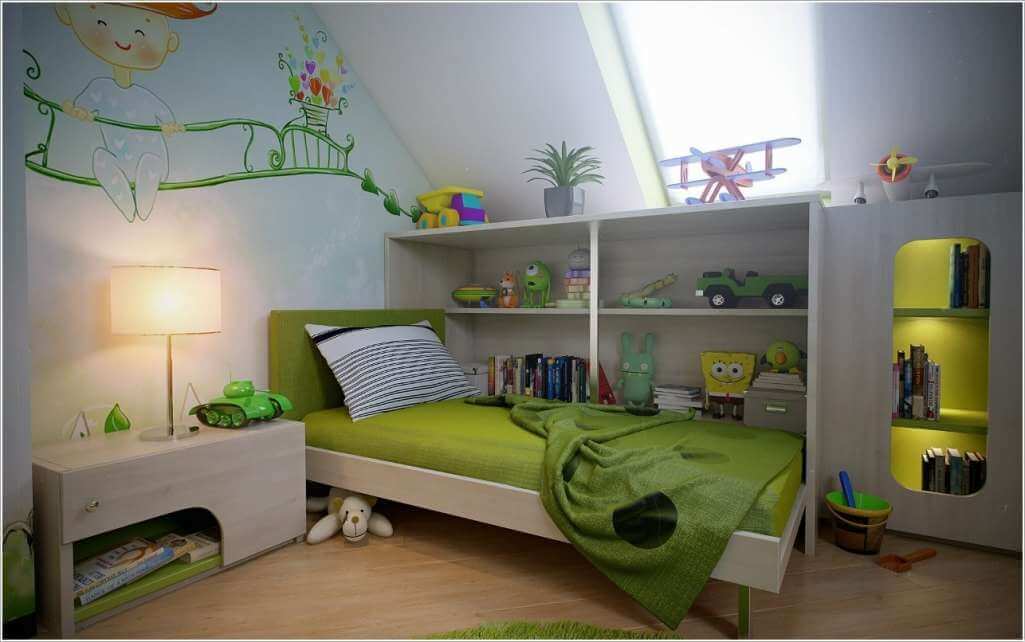 Even in an attic room you can always go for murphy furniture to free the floor space when the furniture is not in use.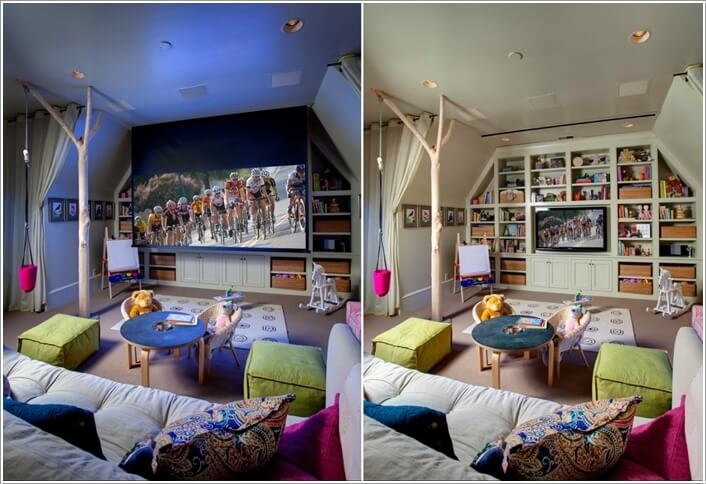 Turn the attic into an ultimate entertainment room with TV screens, a bookcase and a lounging area.