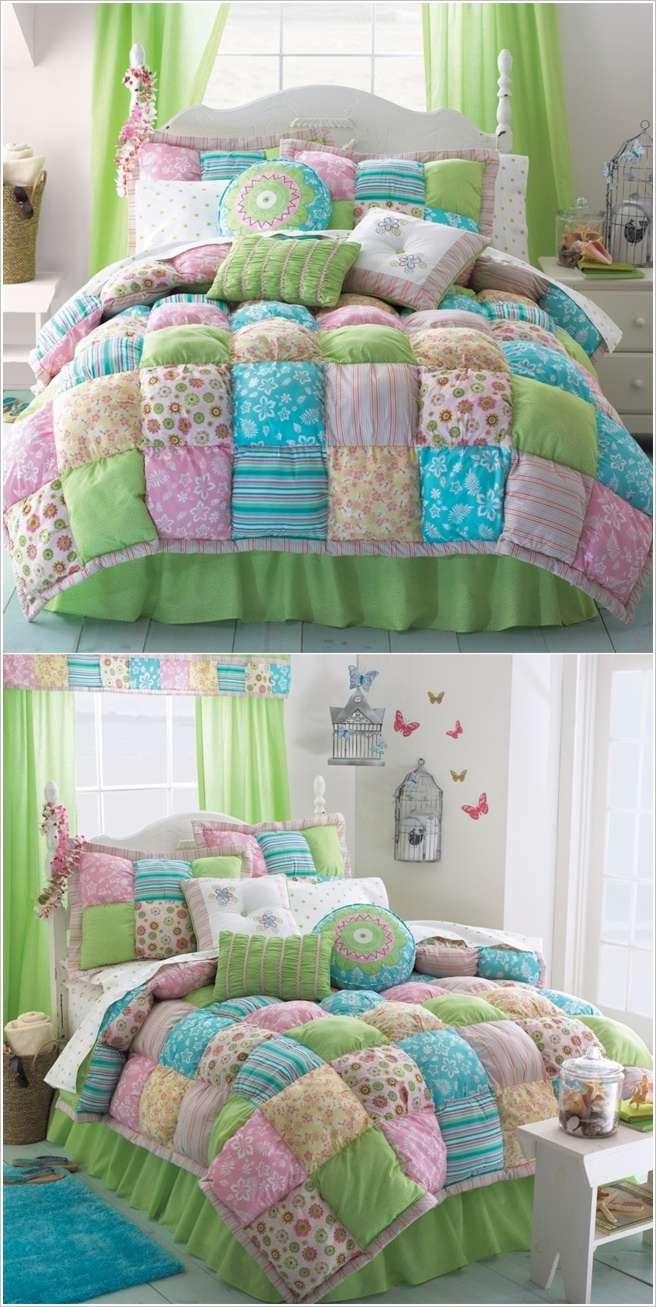 By looking at this picture you must be wishing to have a quilt like this for your little one.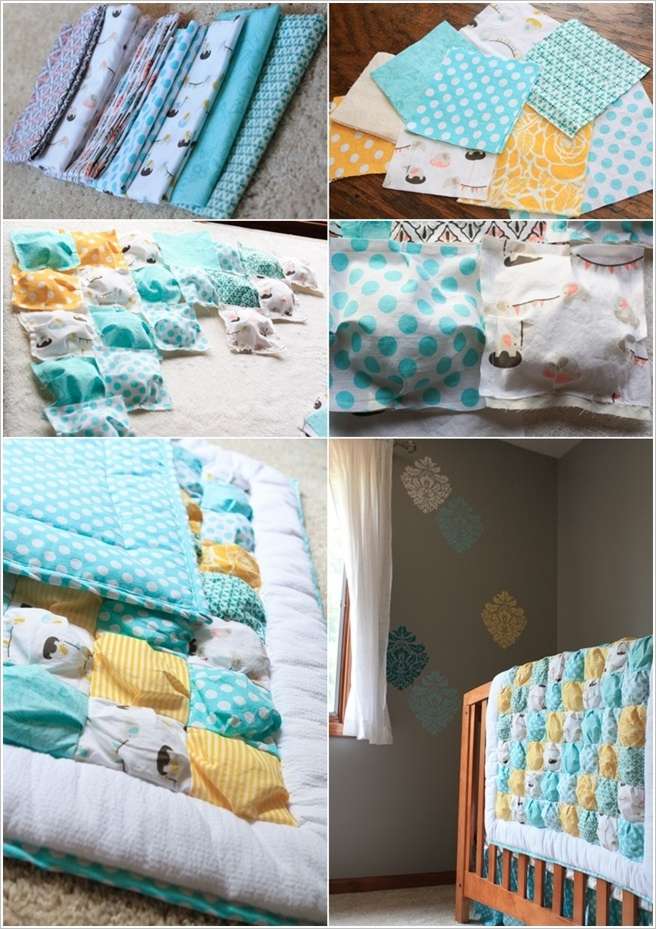 For that reason we have found a tutorial for you. To make a quilt like this you have to make square shaped pockets. To make each pocket you have to cut one small and one big square. Then sew the big square's edges to the edges of the smaller square. Fill the pocket with stuffing. Sew this pocket to another pocket like this. Keep on doing this until you get a quilt ready. For detailed step by step instruction visit quilting about.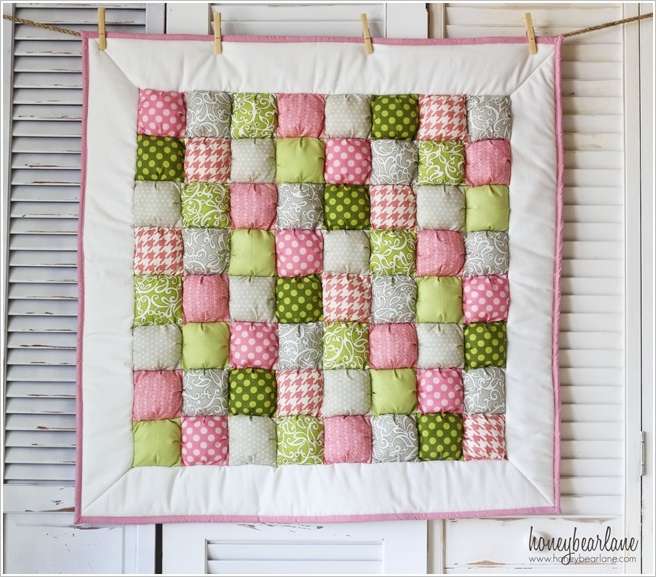 Once the puff quilt is ready you can also add a border to it like this one.