How about giving a total makeover to your child's room? To start with, your first step should be a furniture set and if the furniture set is such like a white one it will become way easier for you to use this white color as your canvas to play with colors on it all over the room. So here you go for some really beauteous white bedroom sets…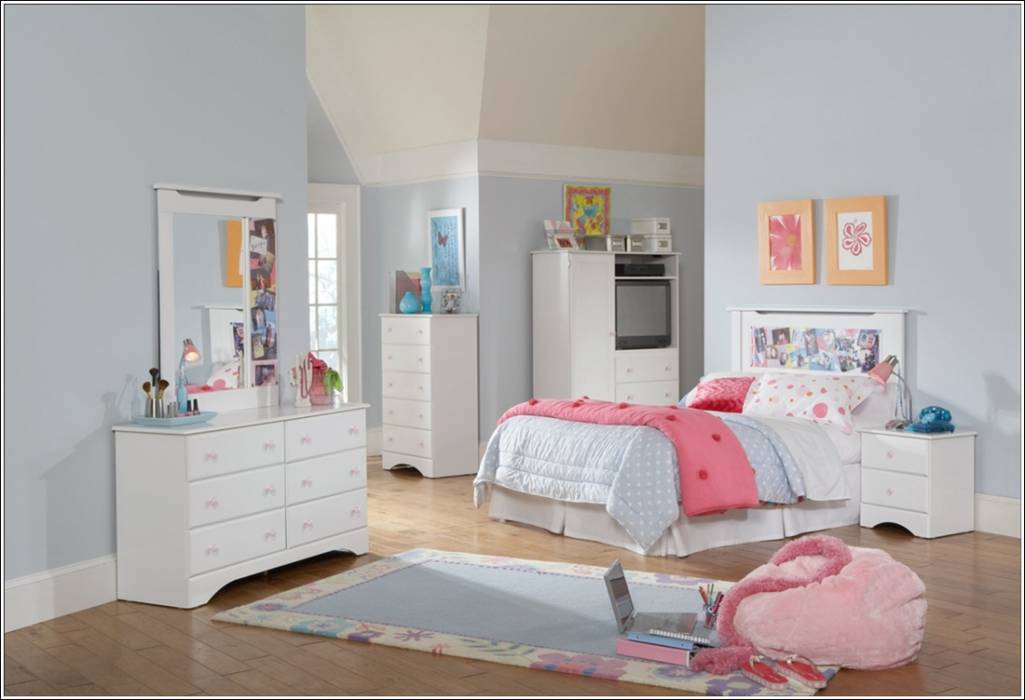 Via: Furniture Urban
1. Furniture Urban
This is a five piece bedroom set with egg shell white finish. It includes a bed twin or full, mirror dresser, a nightstand and a chest. This set is a complete storage solution with a lot of drawers fixed in all its units to keep your little's room tidy.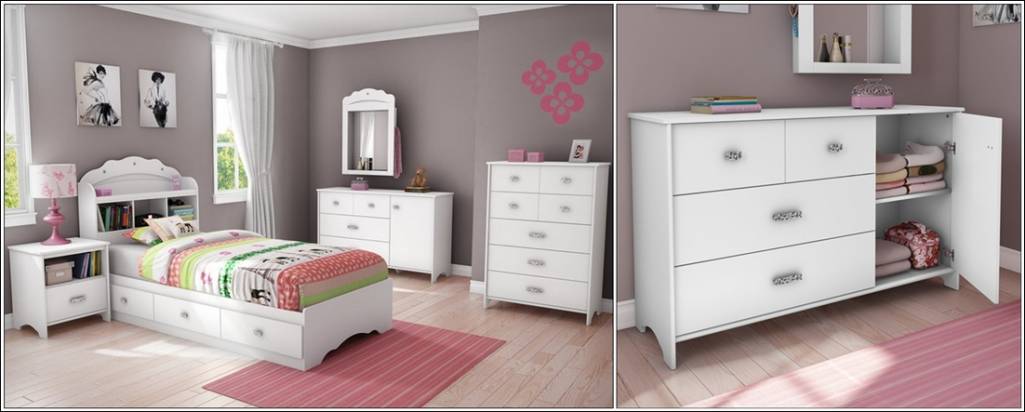 Via: Cymax
2. Cymax
This is a bookcase bedroom set all crafted in white finish with a bed, a dresser, a mirror, a nightstand, a mattress and a chest. This complete package will cost you $1296. The drawers in this set have jewelled like handles that sparkle against white.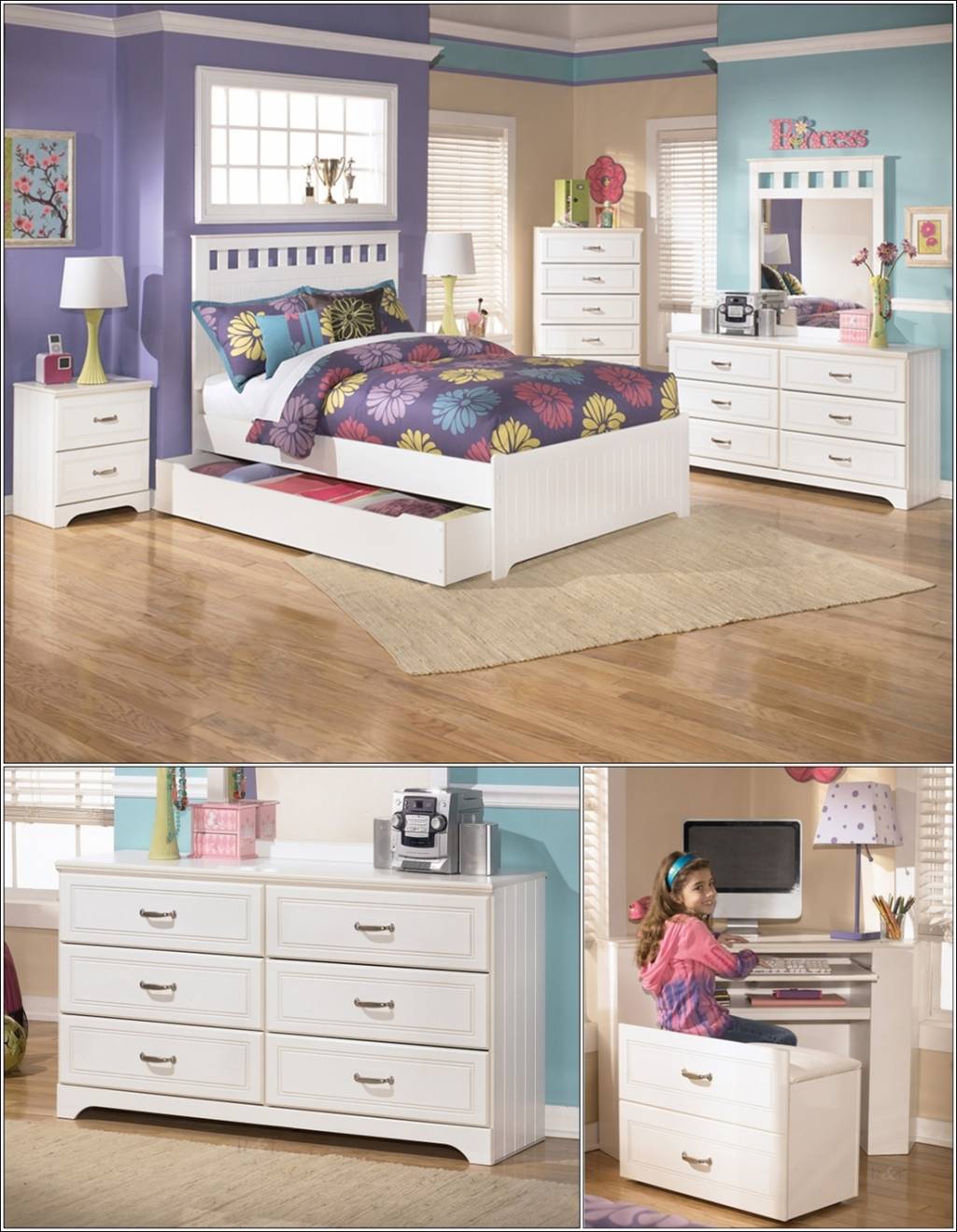 Via: Rooms and Things
3. Rooms and Things
This bedroom set is available with a panel bed, a dresser, a mirror and a nightstand. This standard set will cost you $789.96. If you like you can also purchase an additional media unit, an elegant table lamp and a chest so as to make your child's room complete.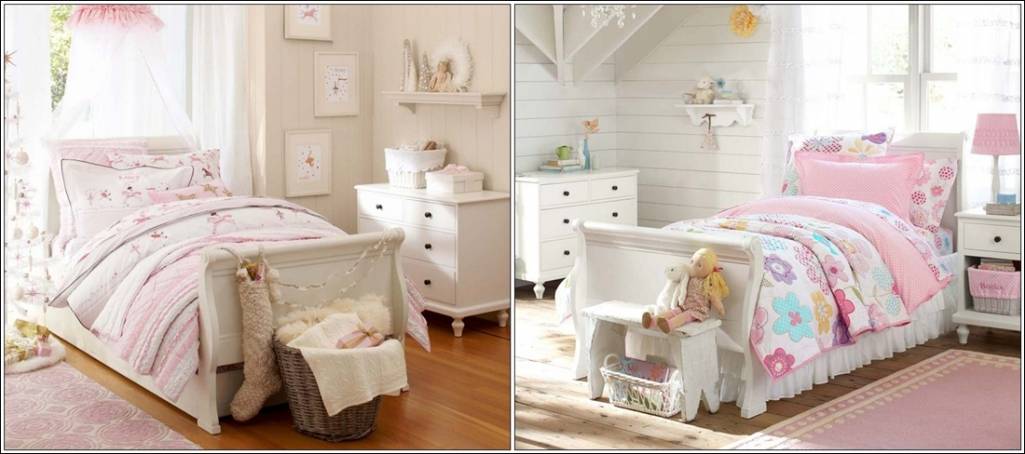 Via: Pottery Barn Kids
4. Pottery Barn Kids
This one is a classic syle pure white bedroom set with a bed, a nightstand and a dresser. It has beautiful black knobs on its drawers and the bed also has a sophisticated design.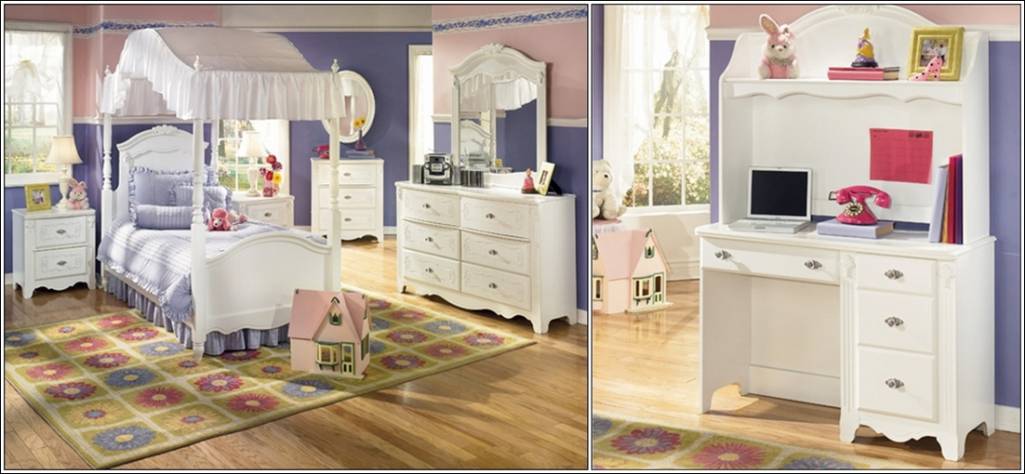 Via: Furniture XO
5. Furniture XO
Turn your princess' room into a french fairland by getting this canopy bed white furniture set. The furniture pieces have beautiful carving designs on them adding a sense of exclusivity. This set will cost you $1,159.96.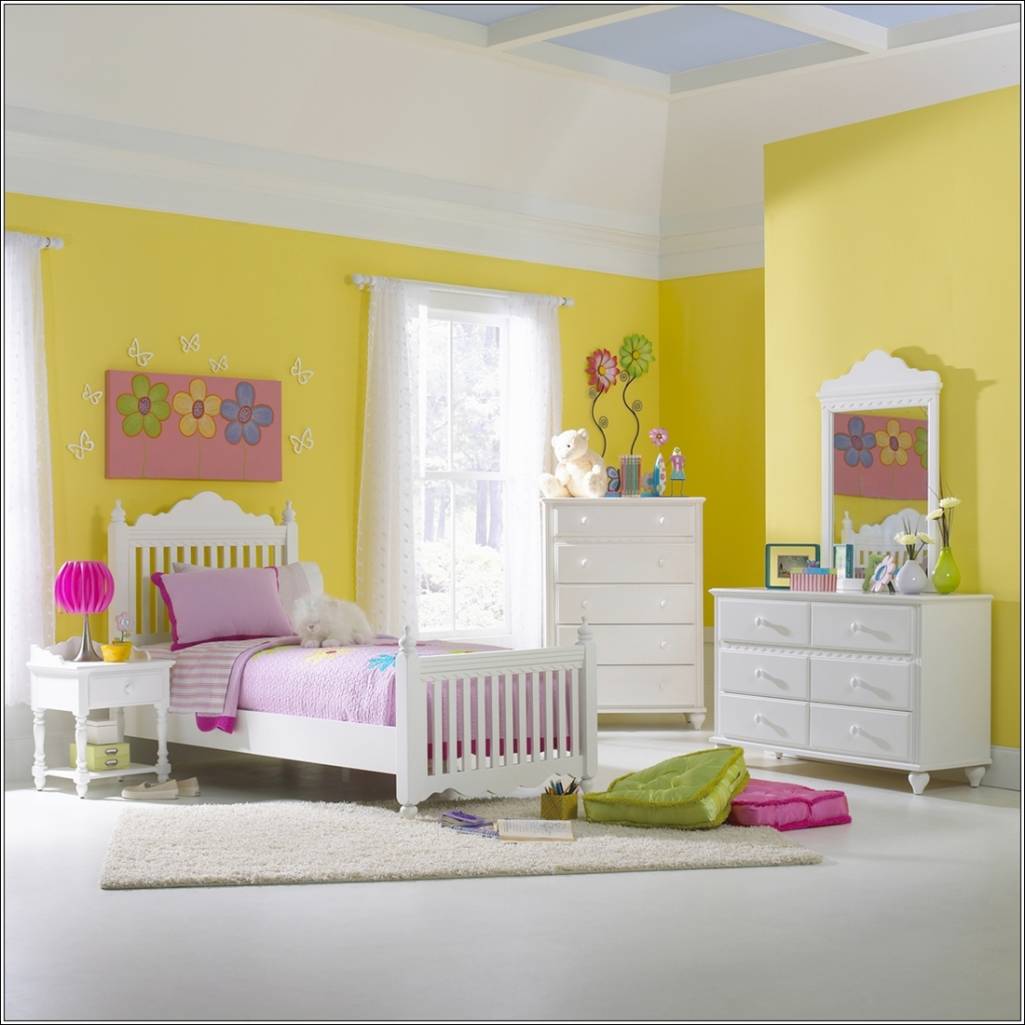 Via: Home Furniture Showroom
6. Home Furniture Showroom
With a saclloped edging design on every item this furniture set will turn your little girl's room into a magical world. Combine its whimsical design with colorful interior of the room and see the majestic effect it brings. Its price is $1,087.91.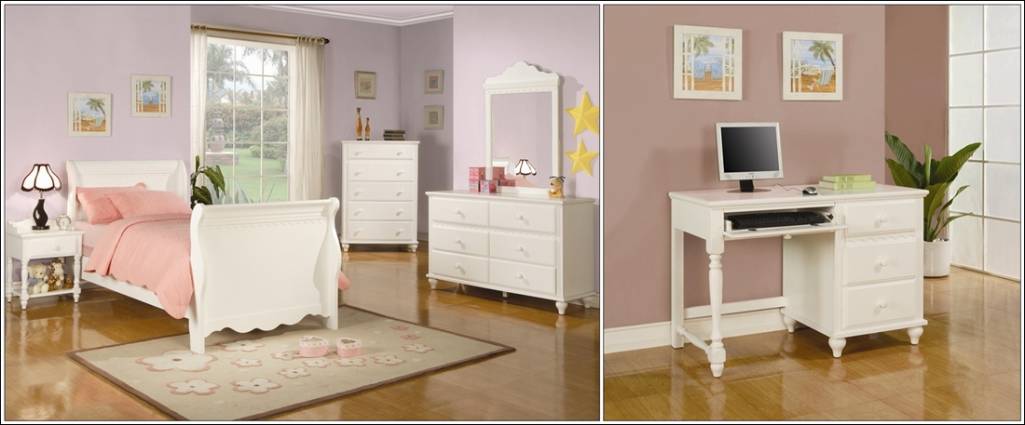 Via: Furniture Depot
7. Furniture Depot
Another absolutely gorgeous bedroom set with dove tail drawers is ready to be a part of your junior's room. All the items in this set are priced seperately so that you can choose the combination best suitable for your child's room's space.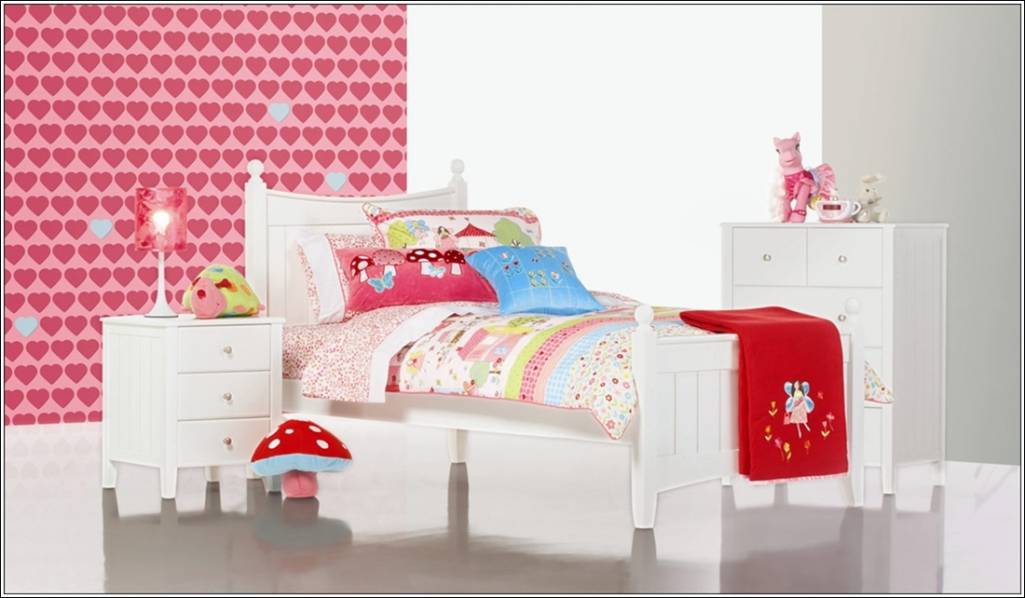 Via: Bed Shed
8. Bed Shed
This is a bedroom set availble in white color with interesting mix and match accessories to make your child's room interior out of ordinary.