Taking good care of your floor has lots of advantages. For instance, it is good for the aesthetic appeal of your home. It can also keep away harmful pests from invading your home. These are issues that not only add to your comfort, but also affect your home's value, if you were to put it on the market. To ensure that your home is always looking good, 5 tips in this content help you keep your house floor in perfect condition.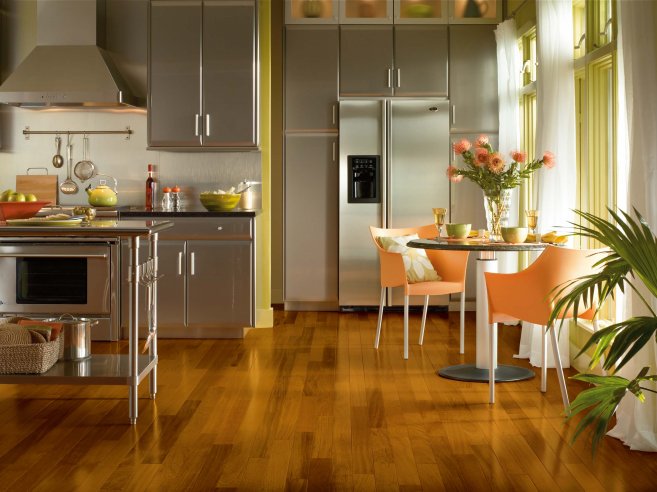 1. Invest in a good vacuum cleaner
One of the best ways to keep your house floor in perfect condition is to vacuum it on a regular basis. By using a vacuum cleaner regularly, you prevent dust and other dirt particles from accumulating. To make the whole process easy, you need to get a good vacuum cleaner. For this, reviews can come in handy. One of the best reviews you can use is Findmats.com. Check it out for the number one vacuum for hardwood floors, among other floor types.

2. Make use of felt protectors
Felt protectors are usually added to furniture legs, to protect the floor from scratches. Felt protectors are quite useful, especially in the kitchen and the dining room, where you have to constantly move furniture over the floor. On top of that, felt protectors trap dirt particles, which means cleaning the house becomes much easier.

3. Have a no-shoes policy for your house
One of the easiest ways to keep your house in perfect condition, is to minimize the chances of dust and other dirt from accumulating in the house in the first place. A perfect way to do this is to have a no-shoes policy in your house. With such a policy, you kill two birds with one stone. First, you reduce the amount of dirt that gets into your house. This means that, all you need to do is light cleaning, and you will be good to go. Secondly, you protect the floor from being ruined by the shoes. Certain types of shoes, such as stilettos, can ruin wooden floors. As such, by keeping them outside, you protect your floor from harm.

4. Check under the rug regularly
Rugs are perfect for protecting your floor from ruin by shoes and other objects. However, you need to check under the rug every once in a while. That's because, if you leave a rug on for long, the floor can start to discolor. This could set you back lots of money in repairs. To avoid such a situation, make it a habit to check under the rug often, preferably after every week.

5. Dry wipe before wet cleaning the floor
This is a simple technique that can help you take better care of your floor. That's because, it helps get rid of all the debris that might scratch your floor when wet cleaning it. It's easy to do, and can save you lots of money on floor repairs. Always remember dry comes first when cleaning, and stick to it at all times.