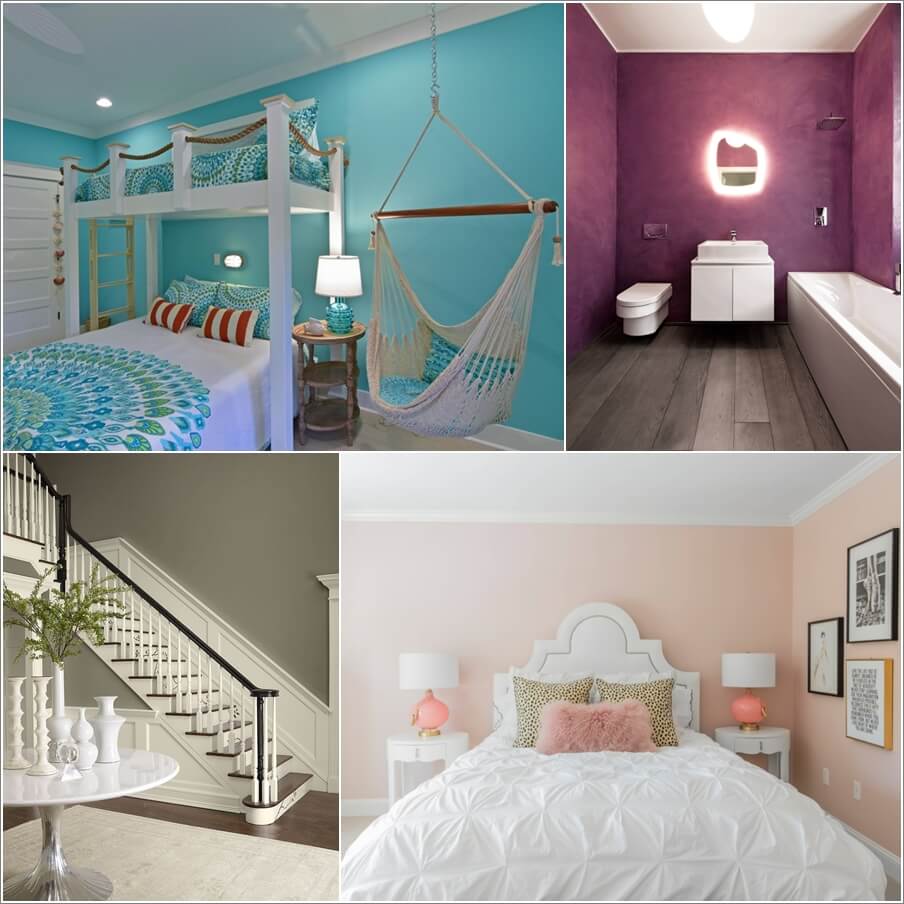 Colors can redefine your interior space and home at large. They can reflect your sophisticated yet interesting style and unique personality. Color tends to affect moods and even induce the same indoors. The colorful nature of colors gives them a psychotherapy effect. Choose colors with the effect and look you want in your own home.
Check this homepage  of Mirvish + Gehry Condos and see vibrant interior designs too!
The right set of colors can create a perfect ambience and feel indoors. Here are interior painting ideas to help you pick the colors you want indoors:
Top 11 Interior Painting Ideas for Your Home
1. Entryways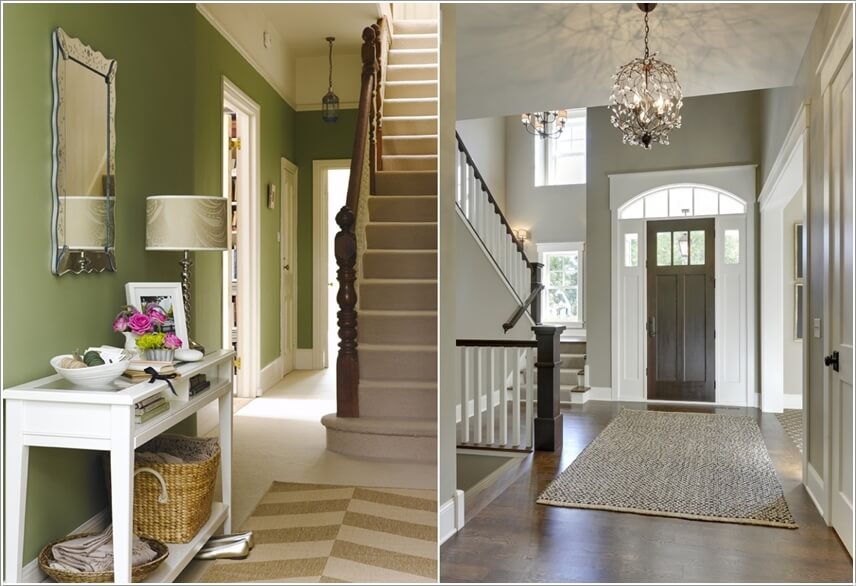 via: flickr , stephanegalland
Create a lasting, positive impression of your home in your entryway. Purples, reds, greens, neutrals and blues are inviting and warm to capture the attention of your visitors.
2. Bedroom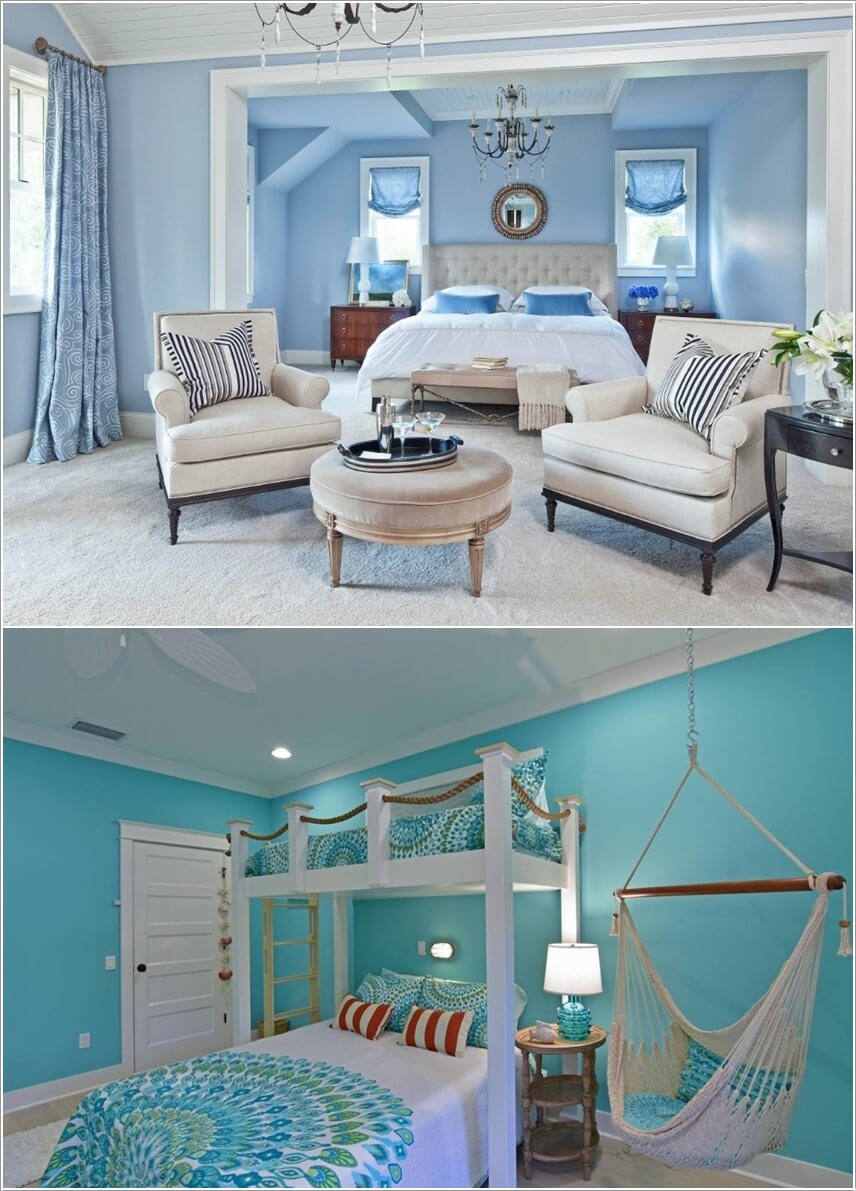 via: yandex , modernhaus
Whether you want a contemporary bedroom with calming effect or a luxurious interior space with rich colors, you can get the right look in indoors with the right set of colors. Blues have a relaxing and calming effect to foster sound sleep each night after a long, tiresome day.
Opt for nifty turquoise, sporty blue, commodore, refuge, navy, or midnight hues of blue. Choose a hue you find appealing.
3. Living Room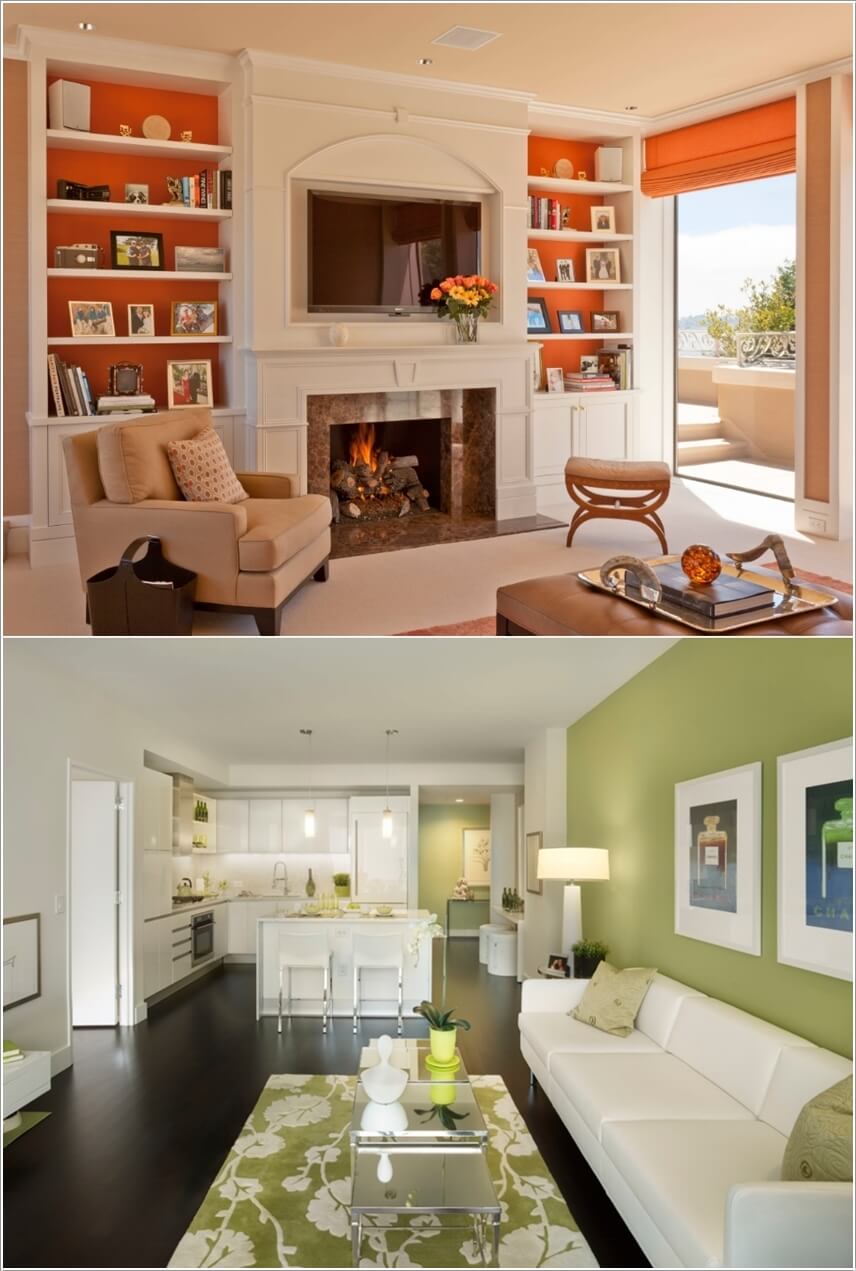 via: room makers , mikekyle
Add interest in your living room, create a focal point or highlight your existing architecture using color to create an attractive visual interest. Blues, greens, oranges, purples, yellows and reds can brighten your interior space, creating the exact look you want indoors. Painting bold colors in your living room can reflect your strong and bold character or personality.
4. Kitchen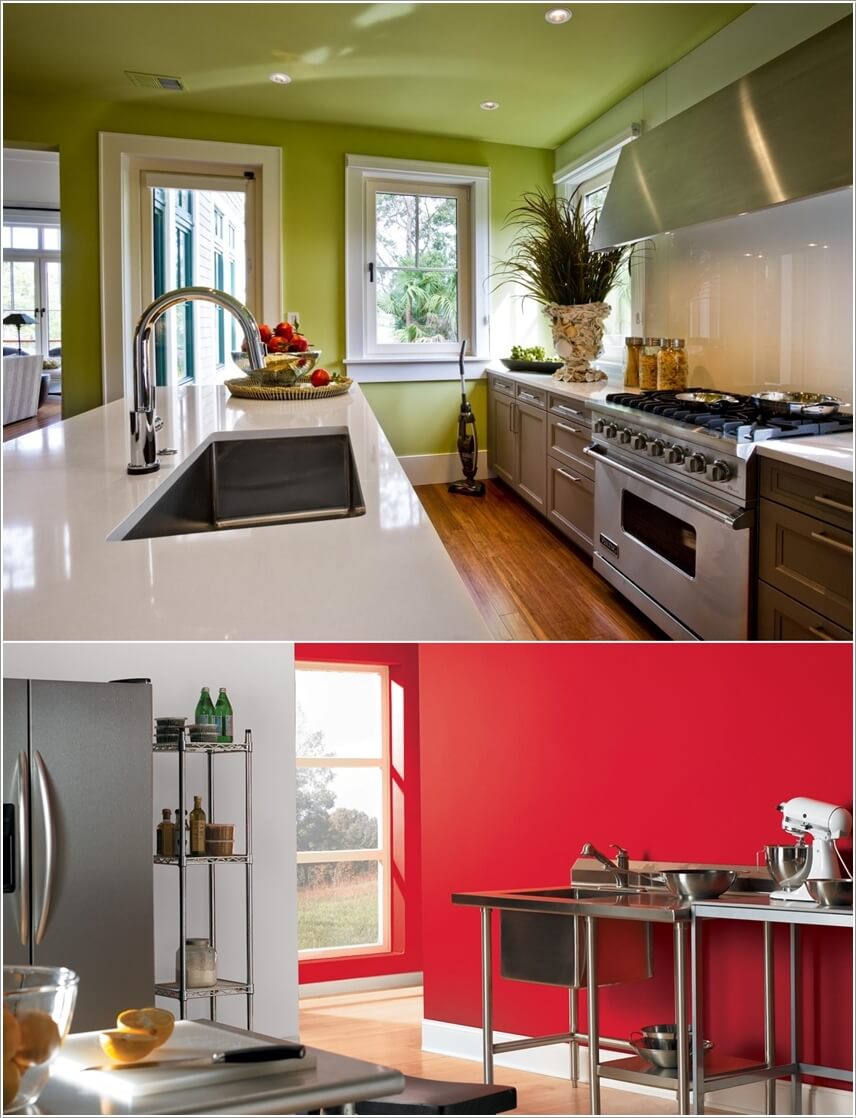 via: bhginteriordecoratingcolors
Whether you want a rustic, country, modern, traditional, contemporary or cozy kitchen, colors can help define just that. Blues, yellows, purples, reds and greens are perfect for painting kitchen walls. Choose colors based on the interior style you want in your kitchen.
For instance, greens are ideal for traditional kitchens. Bold colors such as yellows and oranges in your kitchen can work to improve your appetite for meals you intend to take.
5. Bathroom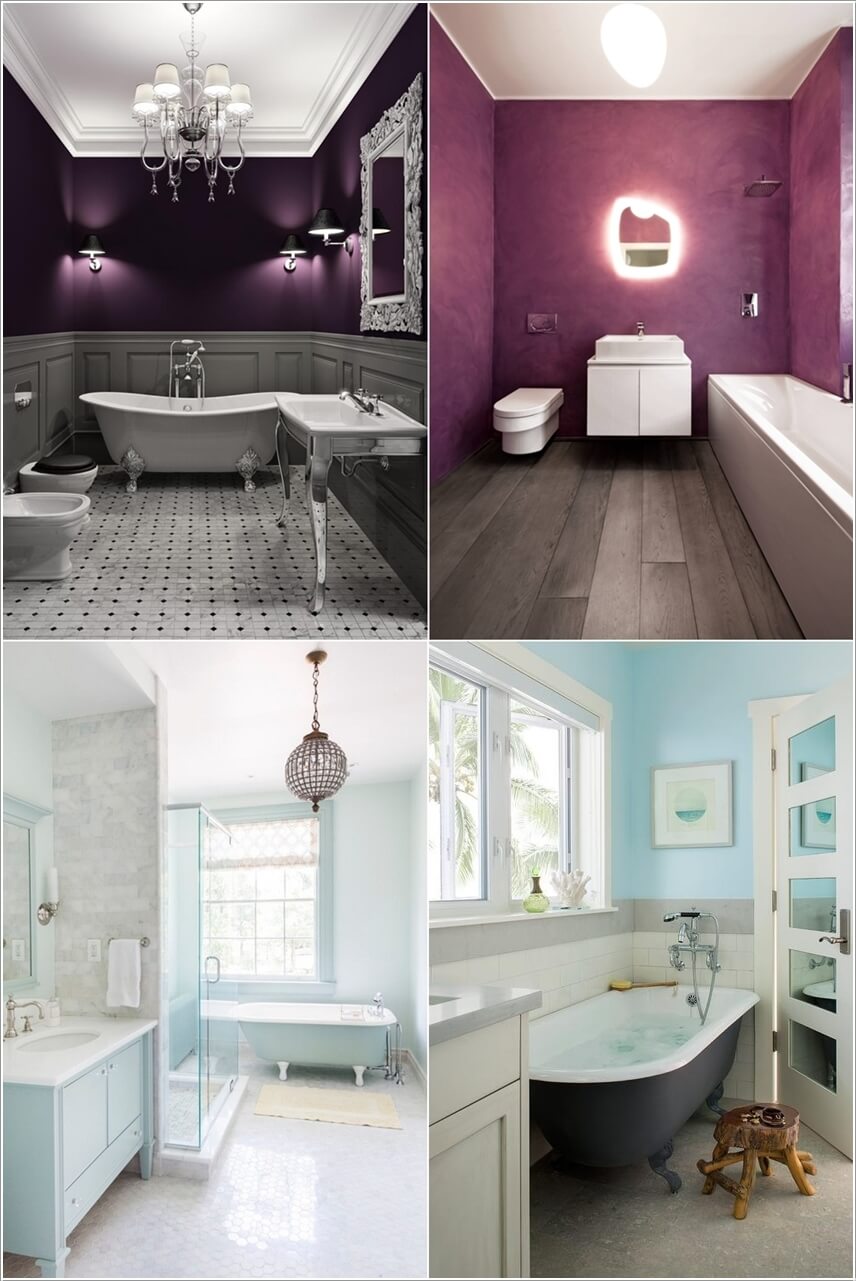 via: maisonvalentina , thespruce
You bathroom can be your retreat after a long day at work. Bold daring colors can create warm, inviting and inspiring interiors. Blues and greens have a soothing effect for spa-like look and feel in your bathroom. Purples and reds are also exceptional paint colors for bathrooms.
6. Dining Room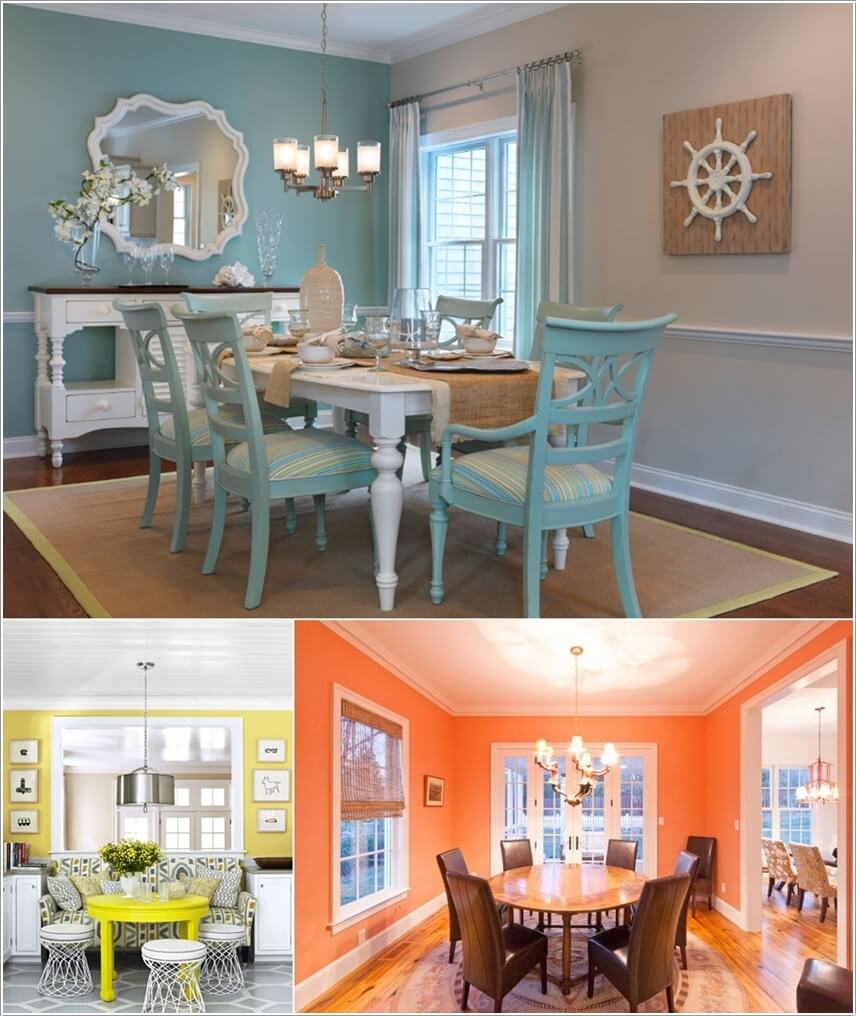 via: houzz , housebeautiful , jilldoppel
Dining rooms can host parties, family get-togethers and even nightly family meals. Celebrate your signature interior décor style with mild blues, oranges and yellows with a touch of reds for accentuated look indoors.
7. Stairway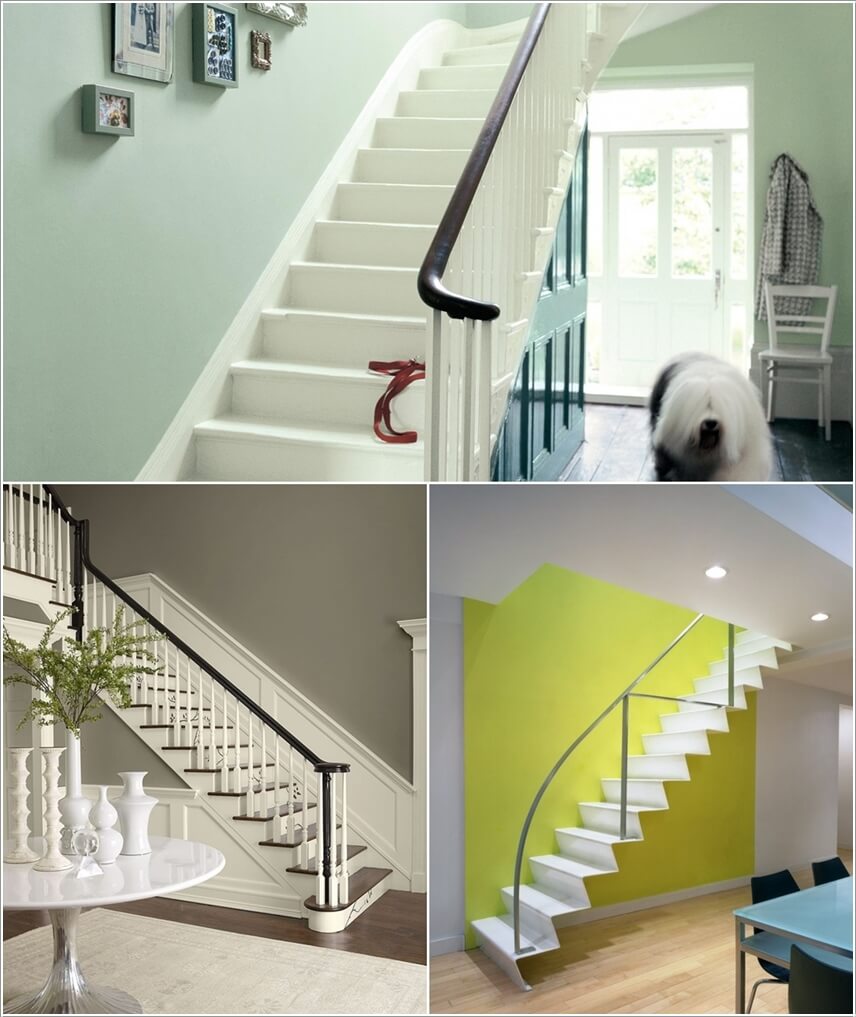 via: dulux , homepainting , laurencemakano
Bright paint colors such as blues and greens or neutrals can glam your stairway with an interesting look. Bold colors can make your stairway more interesting and attractive, creating a focal point indoors.
8. Sitting Room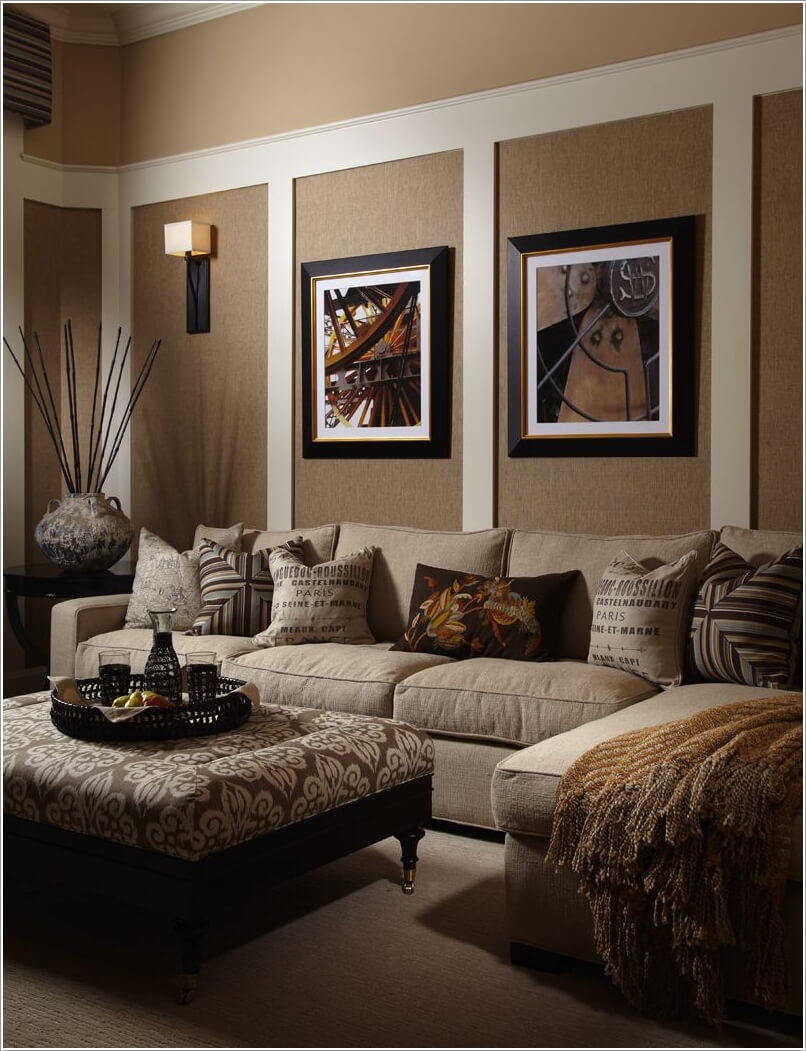 via: cagedesigngroup
Do you want a warm and cozy or light and airy sitting room? Rich tones of browns and bright hues can make your living room appear more airy and spacious, especially if it's small. Browns also add a cozy, warm touch indoors.
9. Teens' Room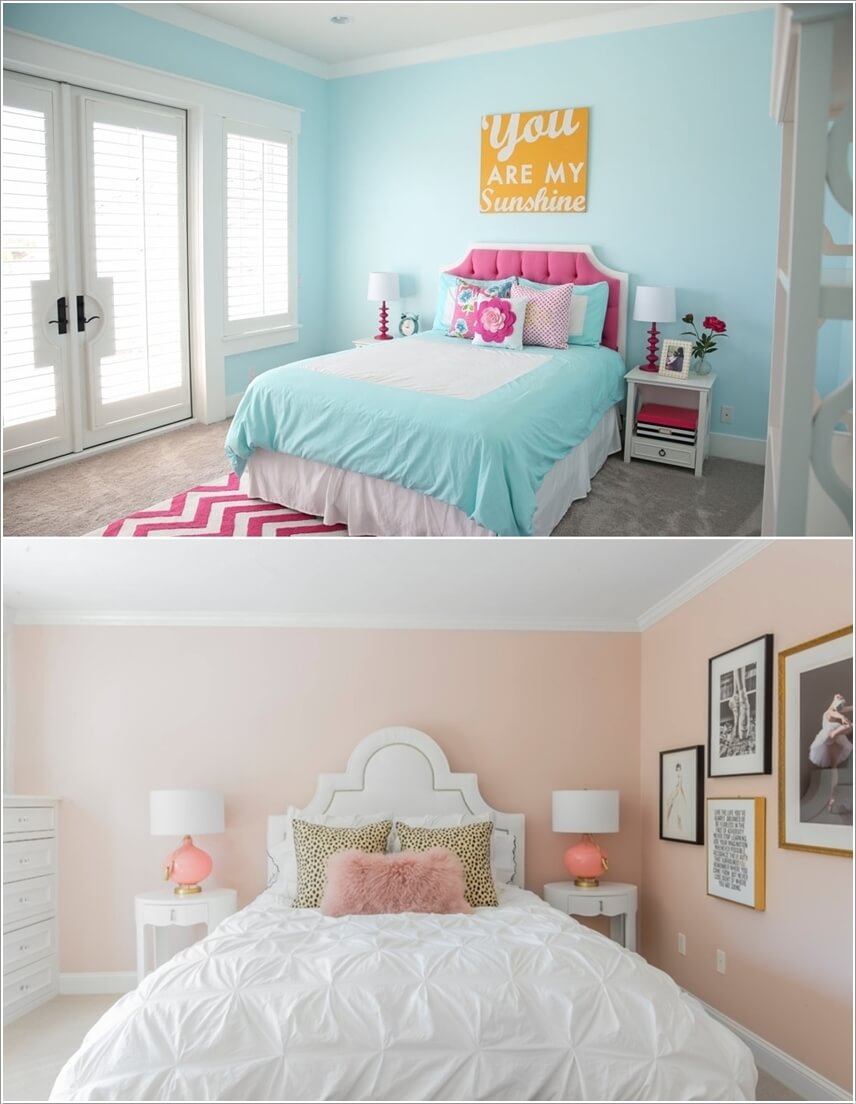 via: thesunnysideupblog , houzz
Help your teen choose bright, inspiring colors for their room. Consider pinks, blues, purples and oranges for this interior space. The gender of your teen also determines your choice of paint colors.
10. Kids' Room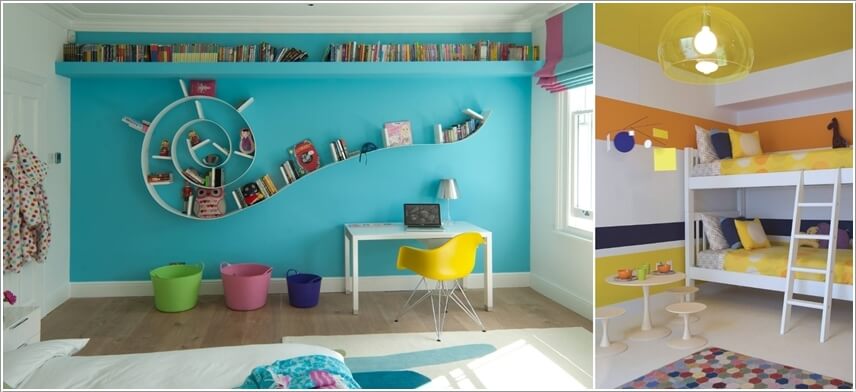 via: essentialkids , grousedays
Paint fun, age-appropriate colors such as greens, yellows, blues, purples and reds to enhance the appeal of your kid's room. With neutrals or light tones, you can update the look of your kids' room as they grow up.
11. A Nursery
via: italianlightdesign , marendevineart
Use colors in fun, unexpected ways to decorate your baby nursery or toddler room, increasing the flexibility to update the room as your kid grows. Greens, purples, blues, pinks and oranges can enhance the appeal of your interior space.
Contact home painters in Cherry Hill, NJ, to give your home the look and ambience of your liking.