Stone and wood can look also good and warm for indoors, not just for outdoors. It can be combined with brown, black or white furniture, made of leather or other material. Combination of old and modern. Balance between the cold and the warm. The warmness, besides the wooden elements of furniture, will be achieved by warm tones of colors, big windows, or puffy materials, as been mentioned in some previous interior advises of mine.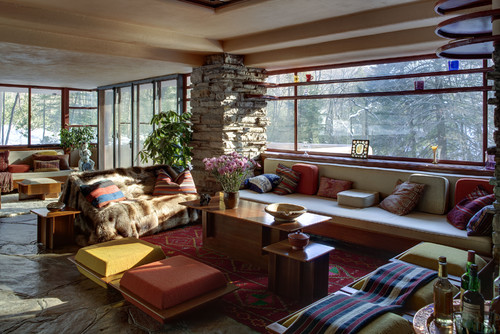 By adding a chimney to the whole interior, you will have your own country ambient in the middle of the urban jungle.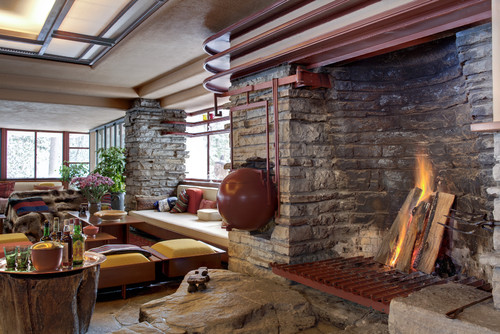 Book-shelves can be even embedded inside the stone wall – like old time cupboards or niches.
For authenticity, you can put transverse beams through the whole ceiling. Even more, you can order the books upon the beams themselves. You can dislocate some old books you won't be using, so that they won't bother you through the everyday used ones.
Also, the book shelves set down the wooden beams so tiny that can not be notices, so it will look like the books are piled one above the other.