Interior design is such an area that everyone these days is conscious and wants to have the most comfortable and elegant house. Here are interior designers brought for you all the way from Philippines…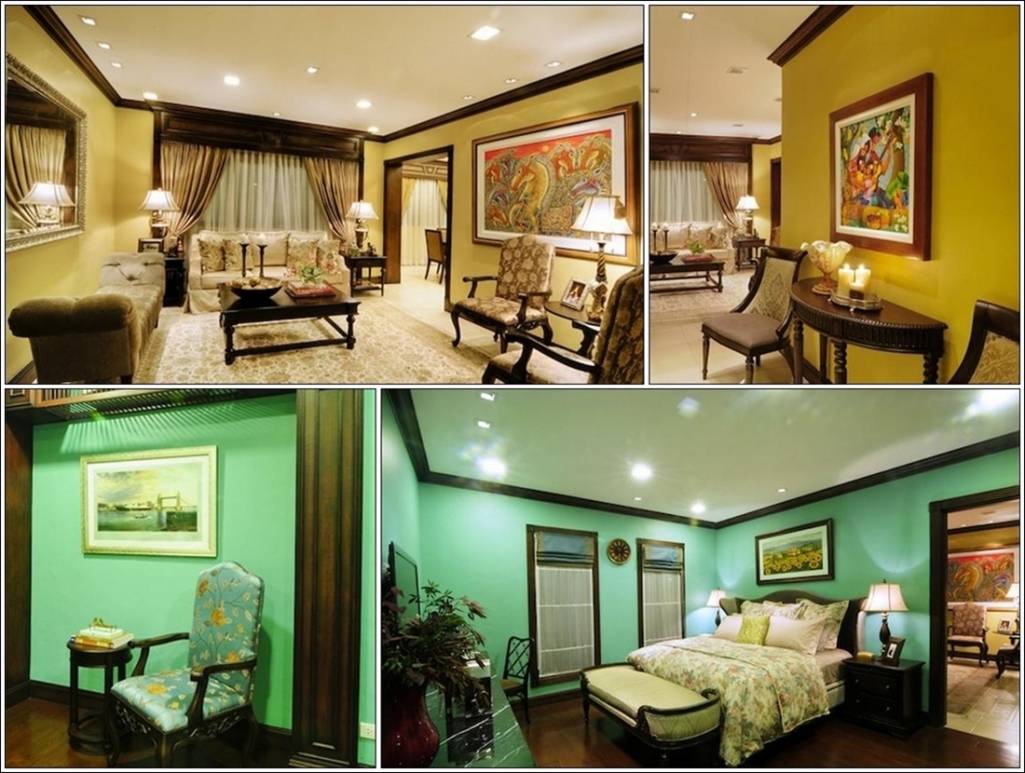 Via: Adefuin Design Studio
1. ADEFUIN DESIGN STUDIO, Makati City, Philippines
This interior design is based around two colours that are the warmth of yellow and the coolness of apple green. That's a unique combination that has come out pretty well. The bed room is in green while if you look out of the bedroom the living room is done in yellow. Ceiling lights and table lamps are also a focus of the designer and all the furniture of the house in harmony with each other.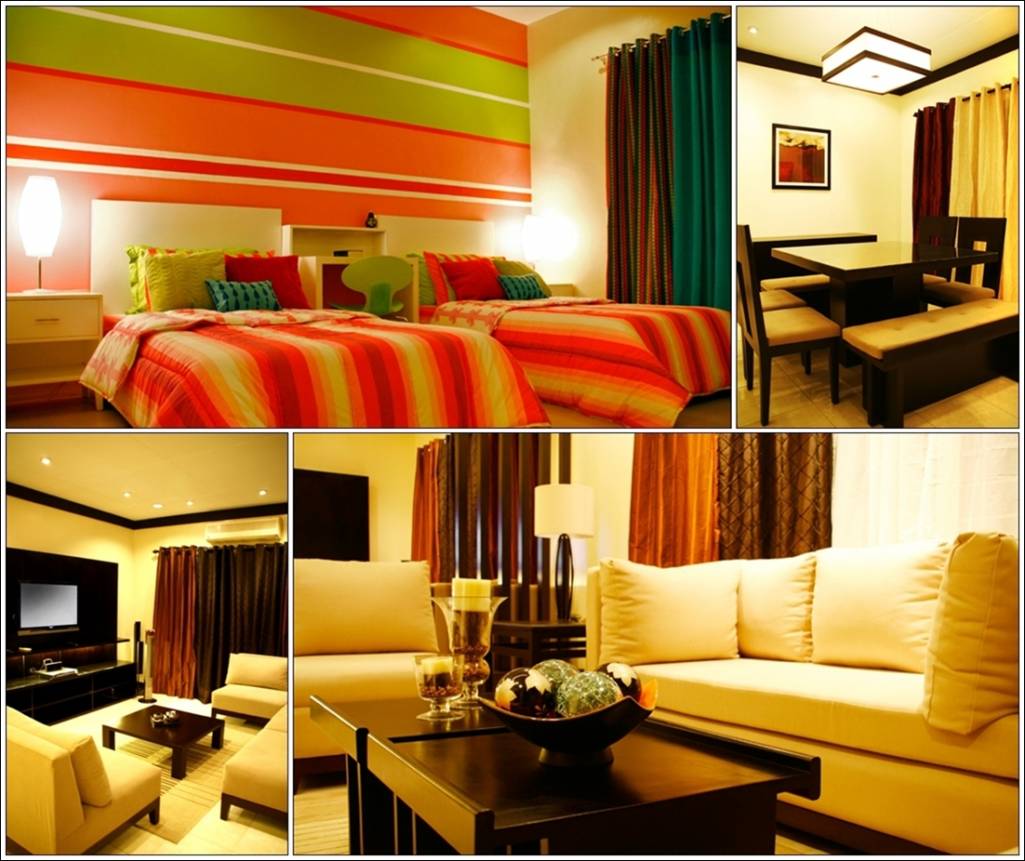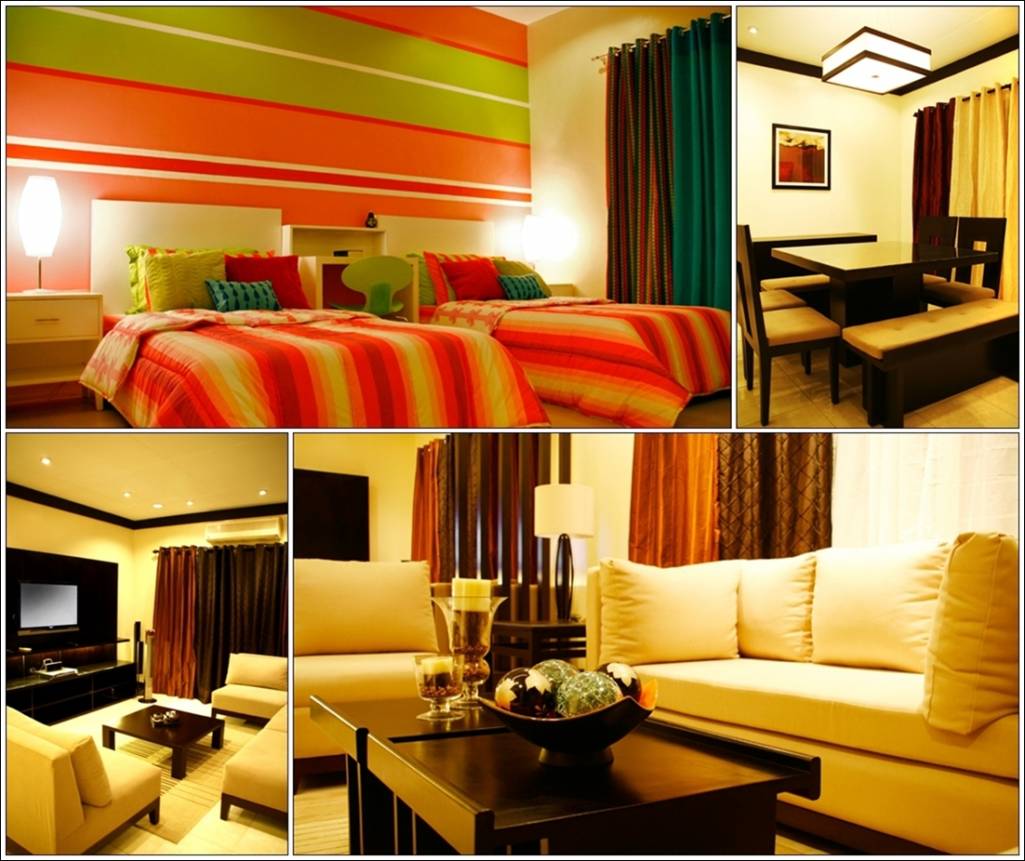 Via: J – Designs
2. j – designs, Philippines
This interior is just what anyone would desire for. J – Design have made used of colours and has set up an energetic interior. This twin room has lime green and orange colours unfolding their spell. The rest of the interior is wrapped up in yellowish tone with dark wood furniture and cream coloured sofa and chairs' fabric.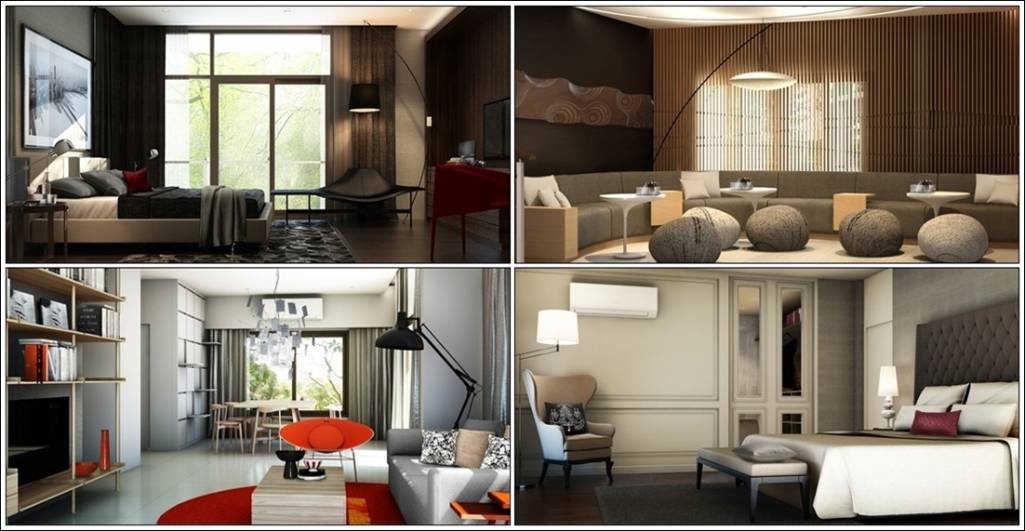 Via: Sla – Group
3. Steven Leach, Makati City, Metro Manila, Philippines
The designer has done the interior mainly in grey, brown and white tones. Interesting part such as in bedrooms and living room is that to contrast all these shades the interior is spotted with maroon and orange colour that becomes the focal point.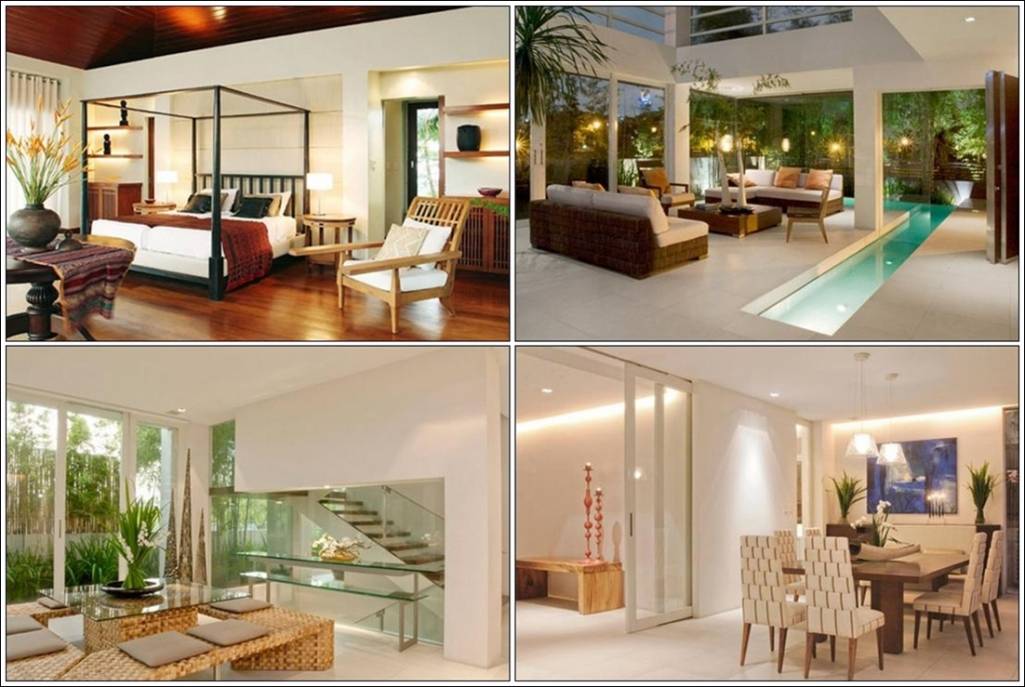 Via: Budji Royal
4. BUDJI LAYUG + ROYAL PINEDA, Bonifacio Global City Taguig, Philippines
In this whole interior the designer has truly understood and made use of unparalleled natural beauty of water, green plants and flowers. The water way in the living room of this house at the sides is just an incredible concept. The rattan furniture and floor to ceiling glass windows giving views of the outside lush green plants is simply outstanding.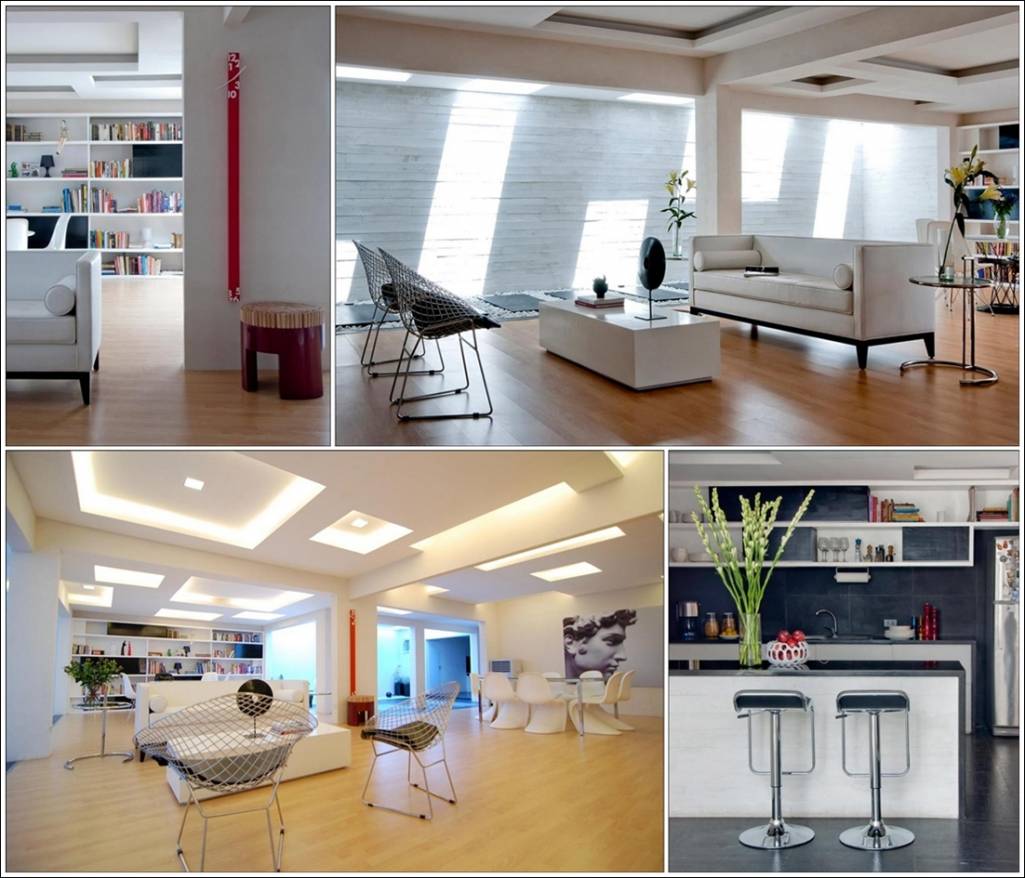 Via: Buensalido architects
5. BUENSALIDO + ARCHITECTS, Makati City, Philippines
This interior is packed with the freshness of white colour. The white furniture with the house is making a perfect ever combination with the neat wooden floor. The kitchen is also really pleasant. It has a combination of charcoal grey tiles with white coloured kitchen counter sides and shelves.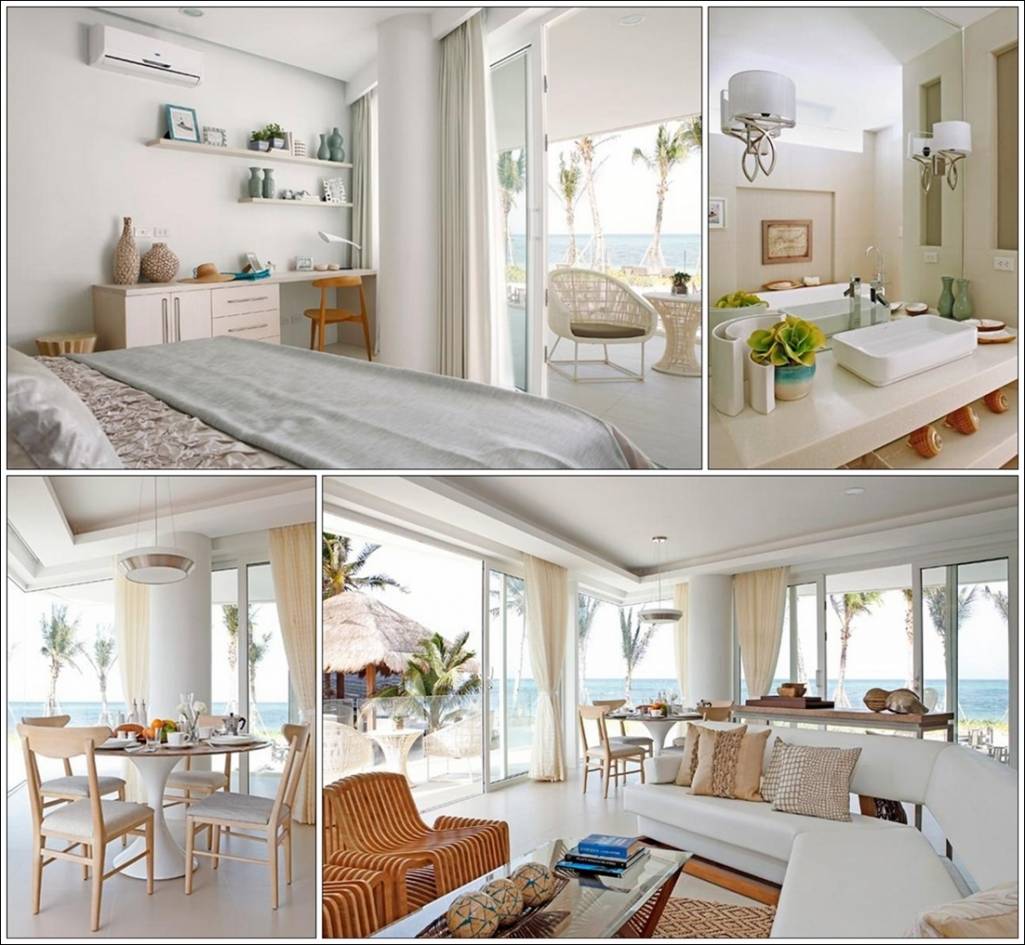 Via: Design hq
6. DESIGN hq, Quezon City Metro Manila, Philippines
This interior is so calming and comforting. The furniture is a mix of ivory colour and wood. This house is along the water side but the interior is no less than the beauty outside. Every area of the house has a stunning interior and all the areas are overlooking the exterior through large class windows. The white interior is giving this house a feel of freedom everywhere.

Via: Artlab Branding
7. ARTLAB BRANDING SOLUTIONS, Philippines
These interiors are beautiful contemporary style designing. These have ideal an mix of simple elegant furniture with modish lighting. They have altogether a very neat and graceful look.