Do you want something for designing your interior that won't cost you a lot and still will be a smashing idea? If yes then how about interior designing with the help of maps? That is true, maps are no more an interior item of offices as you can use them anywhere in your house and they look stunning, specially in little boys' rooms. So here you go for some interiors with maps…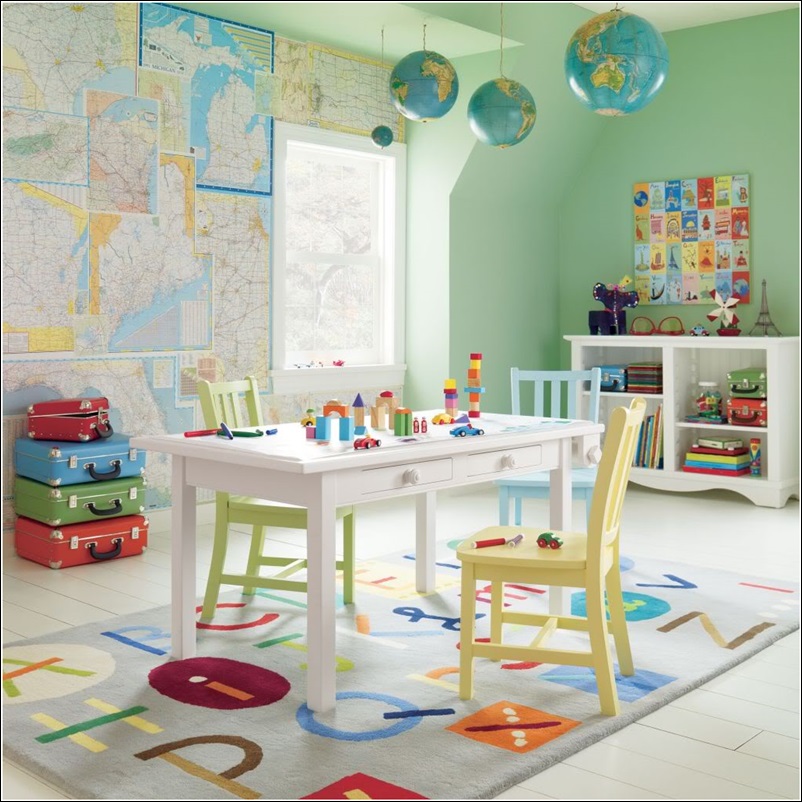 This one is a cheerful playroom for little boys that is designed in the theme of maps. One wall is completely covered with light hued overlapping maps and to add even more fun globes are hung from the ceiling.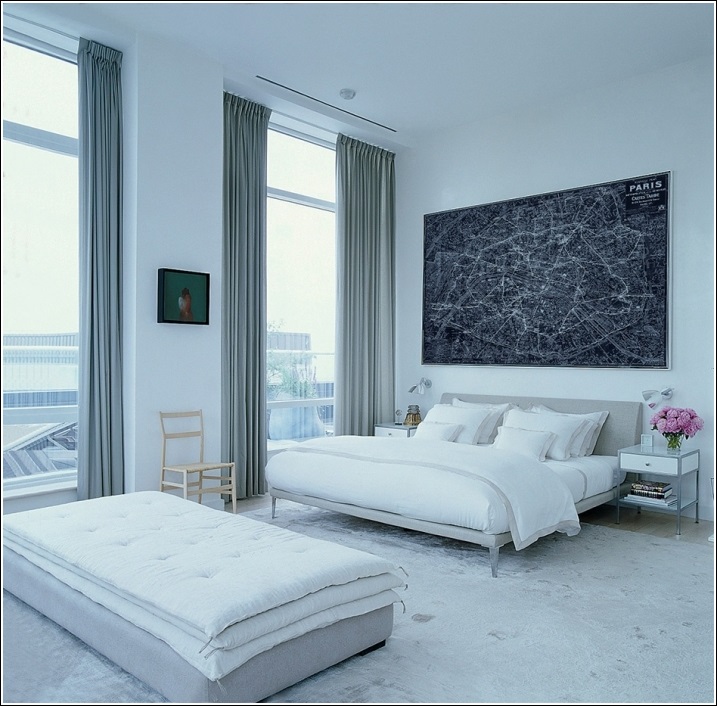 This master bedroom has grey and white hues dominat and a beautiful effect is added to it through the use of a black and white city map above the bed. With such a map looking so good who will think of anything else?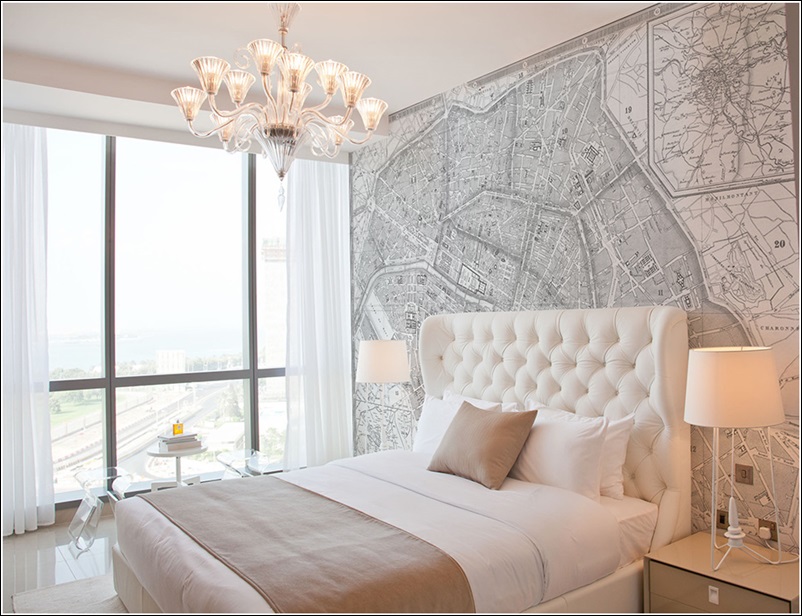 This one is another master bedroom that is designed in beige and sand tones. Though it is a small space area , this room is added a wall mural of a grey city map looking pretty good with the rest of the interior.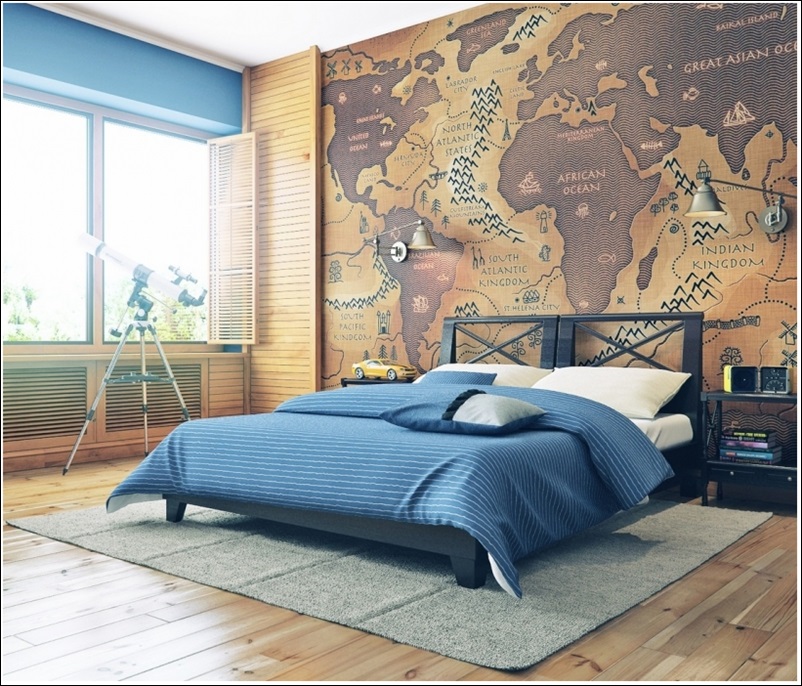 This room is ideal for a little older boys that is having blue bedding contrasted magically with a wall mural that is having a world map in two tones.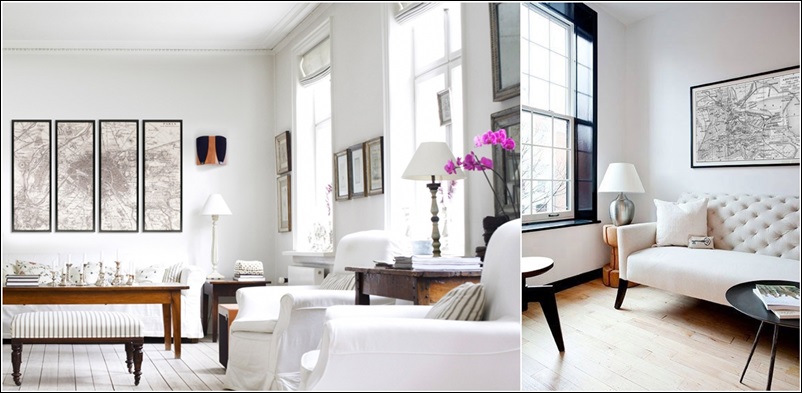 If you have living rooms done in white like these two photos then you can also add maps to them by framing them, as they look quite good.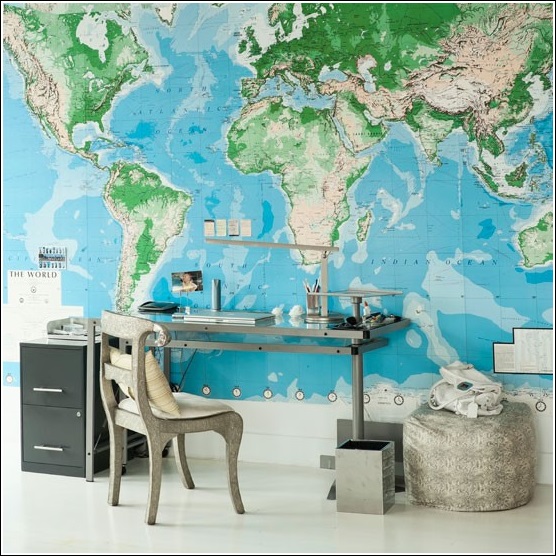 Now when we are talking about maps then it is impossible to discuss about office, that is why here is a home office that is having a world map blended well with grey furniture.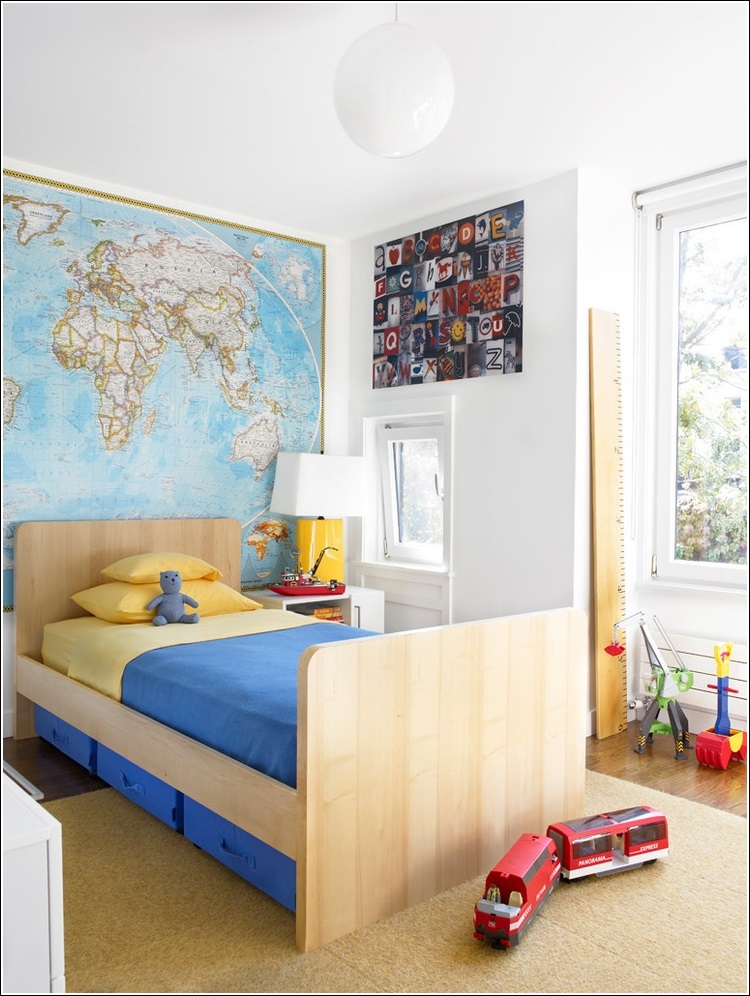 This one is a toddler boy's room that is a simple one added a life through the use of a large world map behind the headboard of the bed.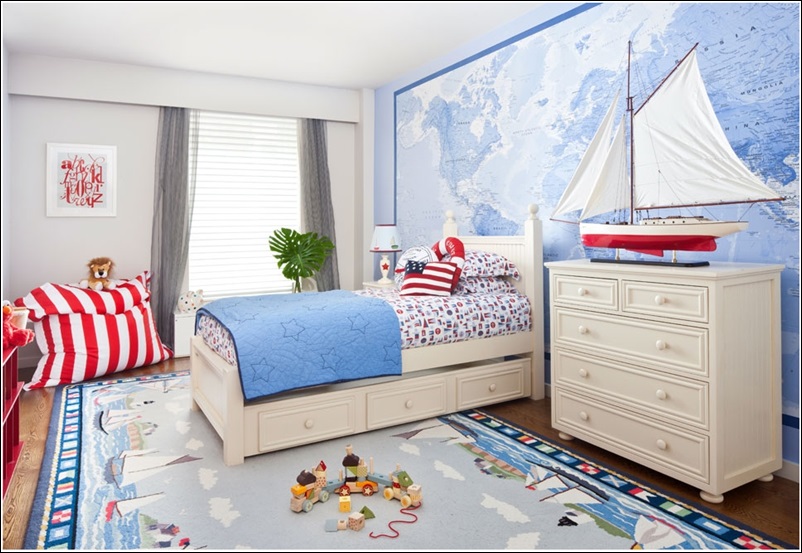 This one is another beautiful room that any little boy will fantasize and love to spend time in. It is having one wall completely covered with a blue maritime world map.