Adding flowers to an interior in any form always adds happiness. So how about choosing some cherry blossoms? To do this you can use anything like original cherry blossoms, wall decals, wall art or bedding. So have a look at some beautiful ideas here…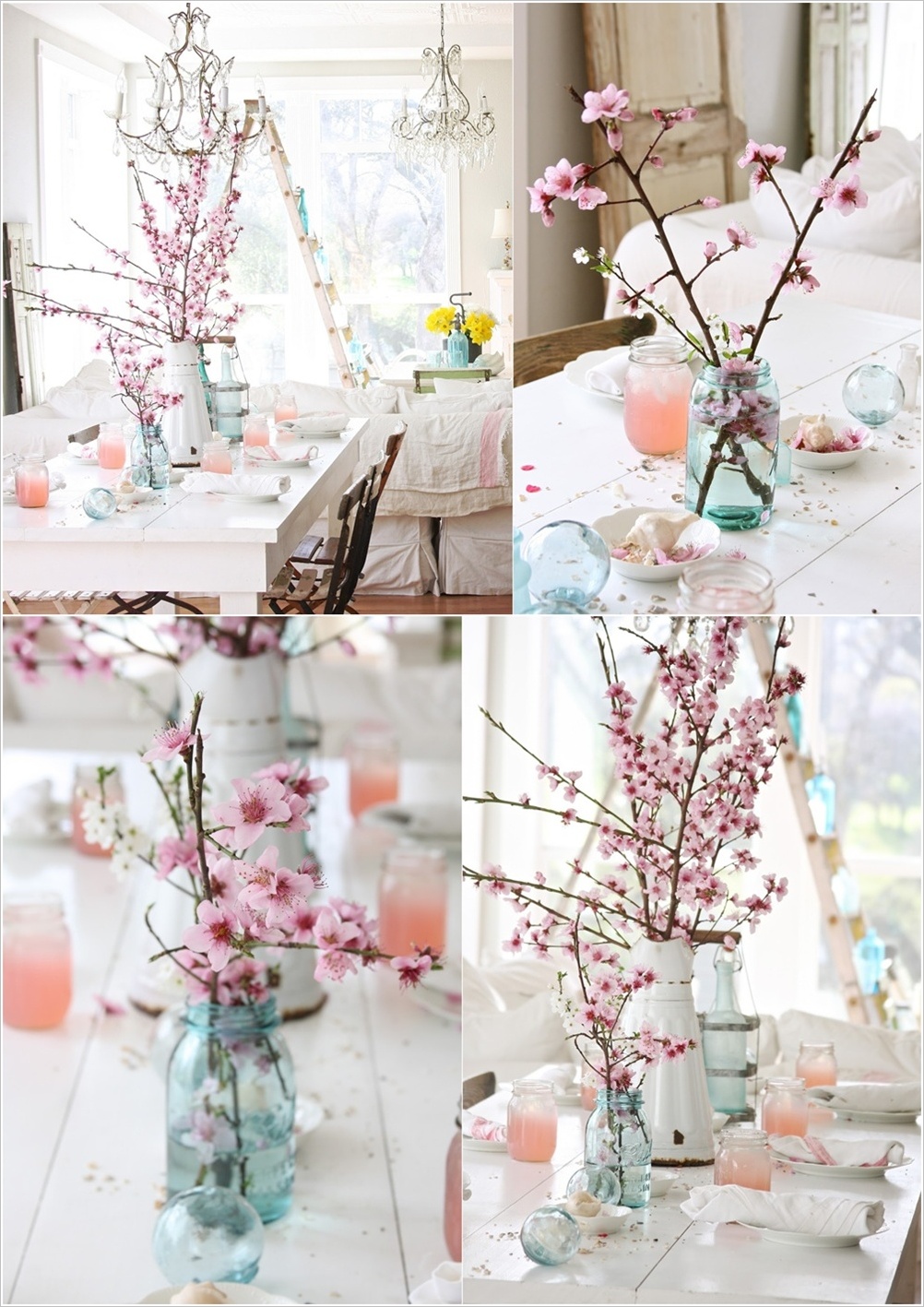 This one is a table setting with pink cherry blossoms in blue jars looking whimsical with the overall white setting.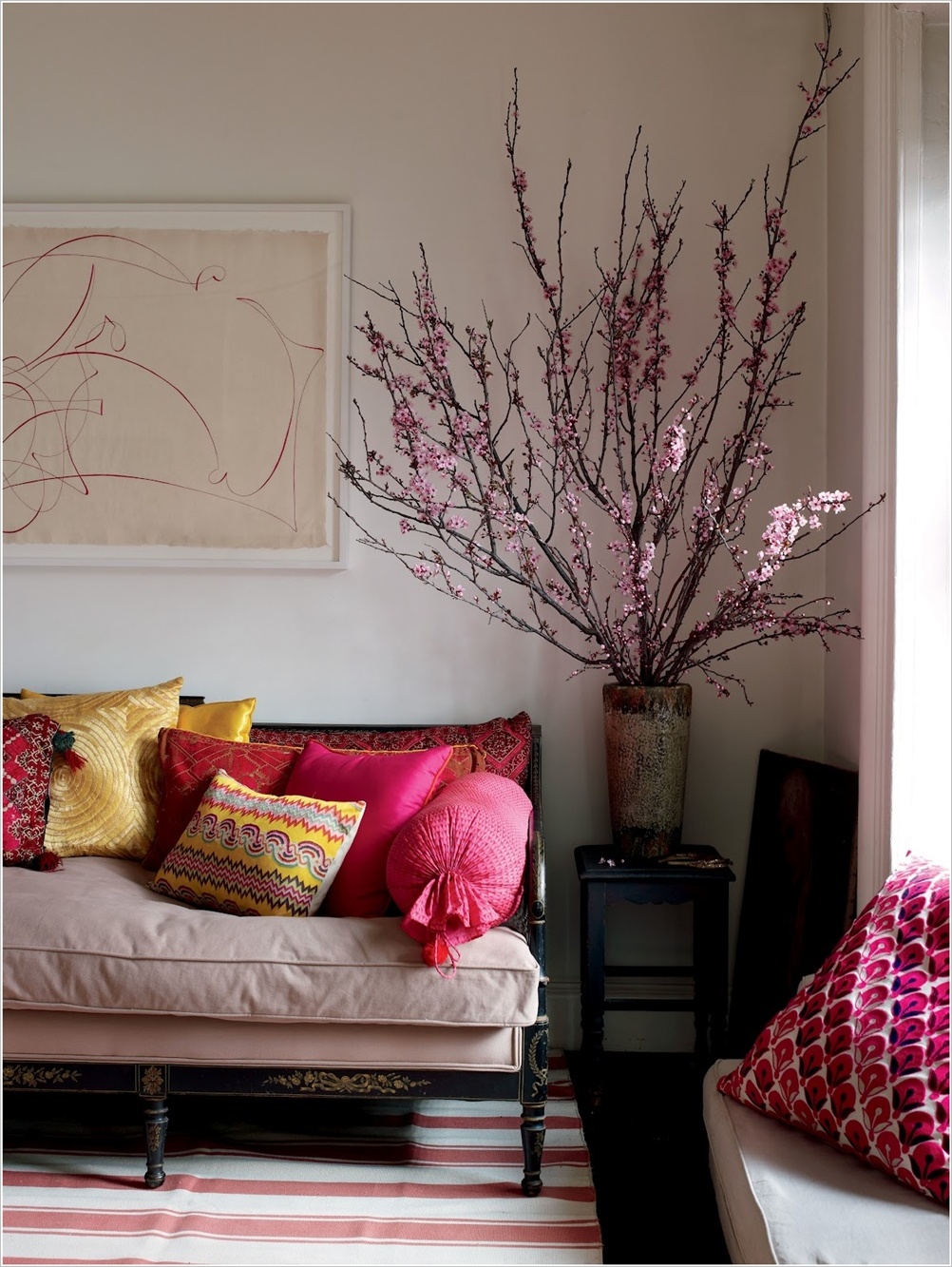 This one is a dining area that is designed in a mix of colors and to add further life use of cherry blossom branches is made.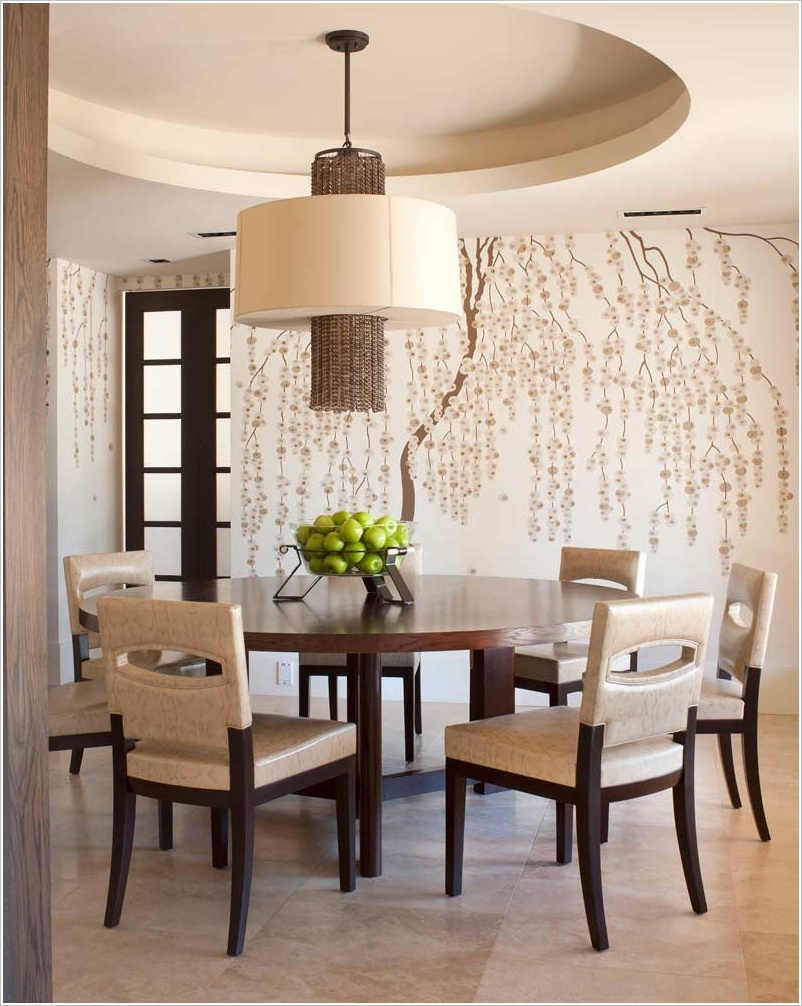 This living area is having a combo of beige and brown and the wall is all covered with a wallpaper of what is called weeping cherry blossoms for the reason that they cascade downward. This wallpaper is adding a touch of elegance to this place.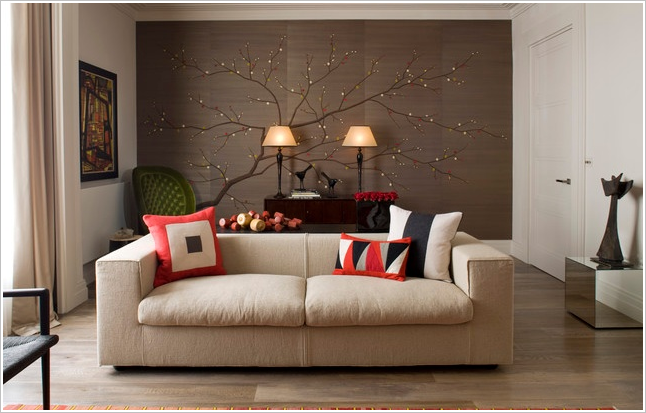 This living room is having a brown wall all covered with a cherry tree with tiny blossoms on it.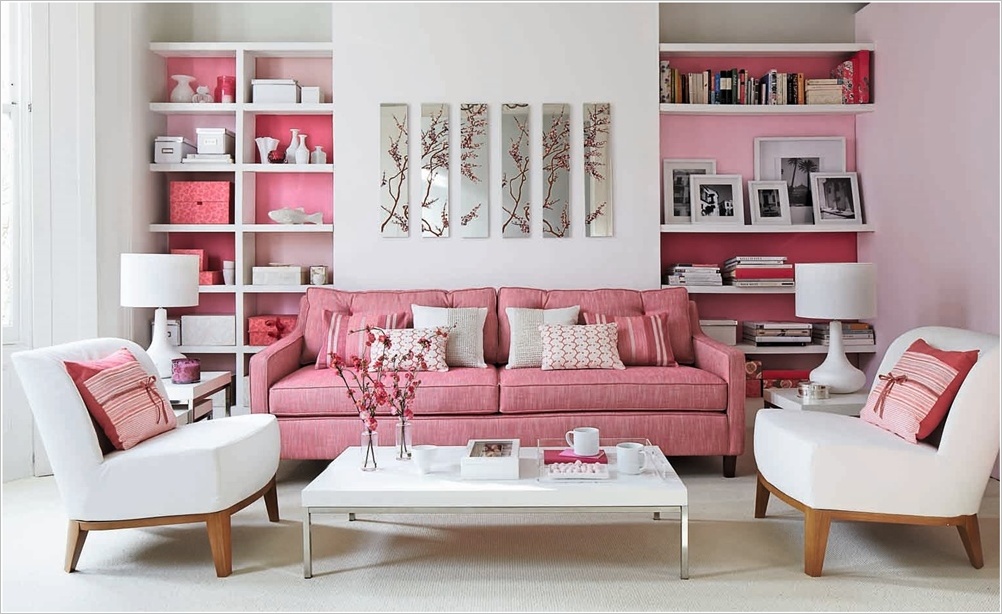 While we are talking about cherry blossoms them how about doing the interior in their colors as well? Here is a living room with such tones and is added cherry blossoms in the form of a painted mirror and flowers in vases.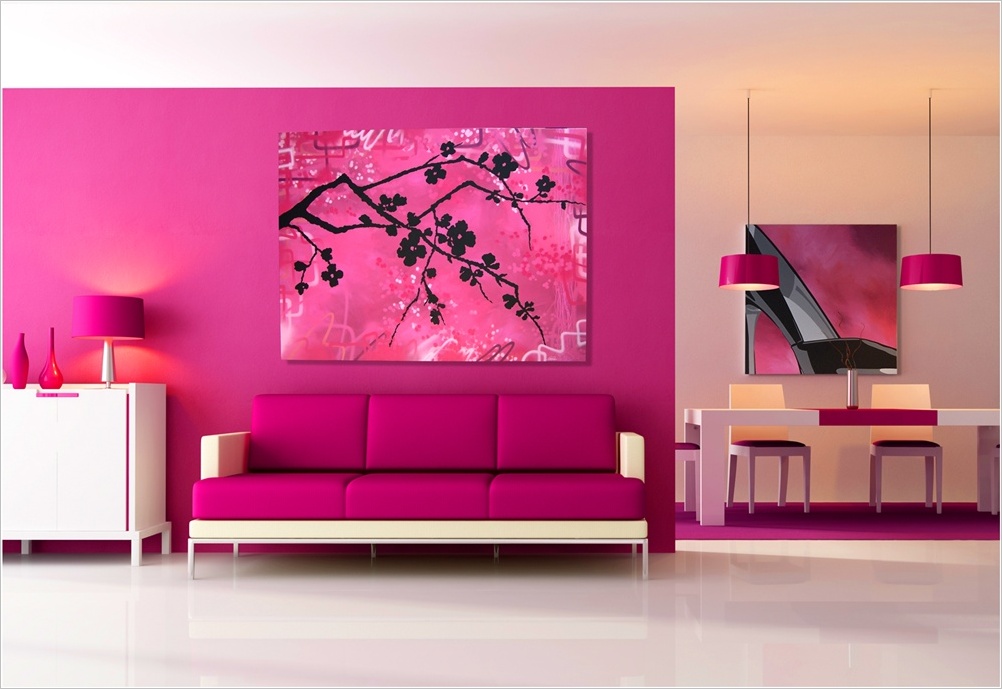 This living and dining area is done in hot pink color and is added a painting with a silhouette of cherry blossoms. This is a cool idea too!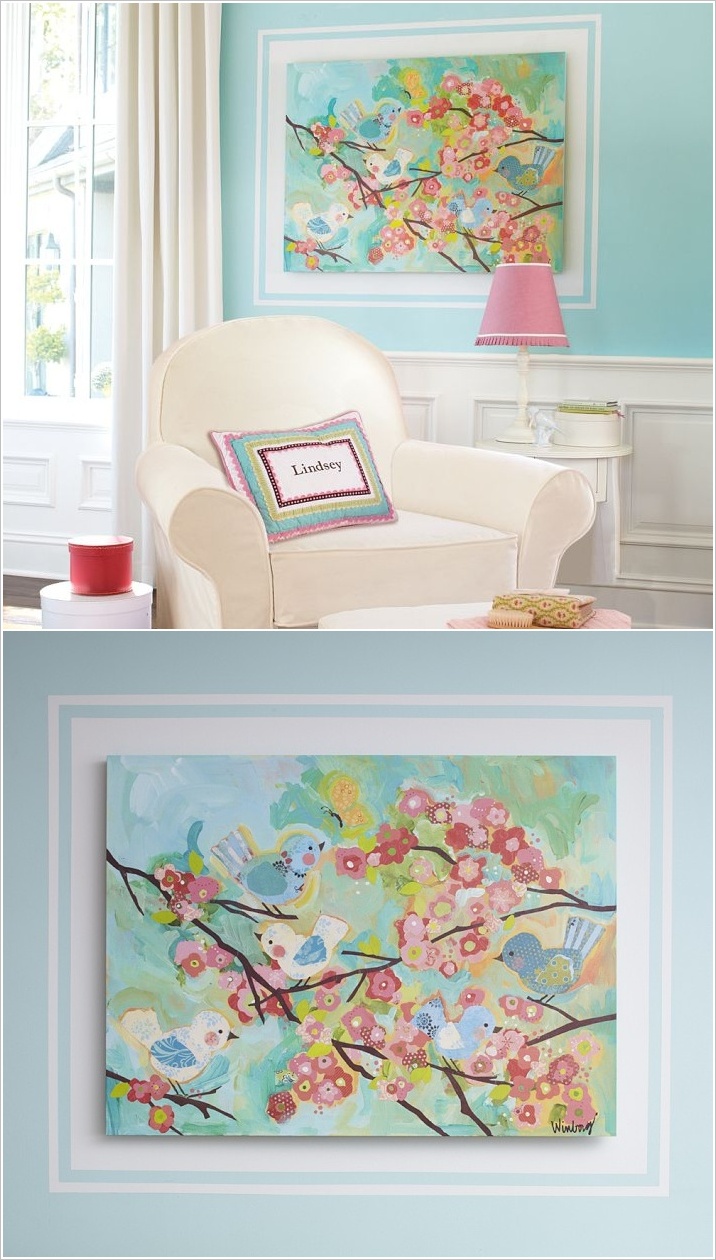 This one is a reading nook added a quick buzz with the help of a wall art with cherry blossoms and cute birds. Grab it for a sum of USD 284.9.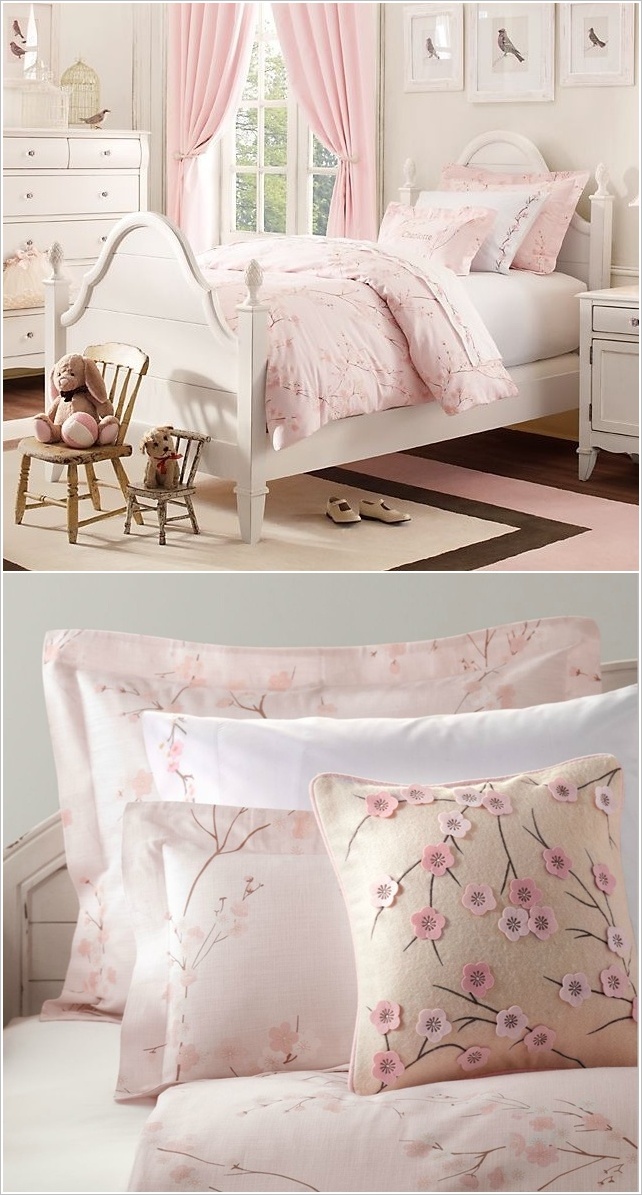 This one is a duvet cover with cherry blossoms detailing over it and is for sure going to be little girls' favorite. It can be ideal for a flower themed room. The whole collection costs from $29 to $199.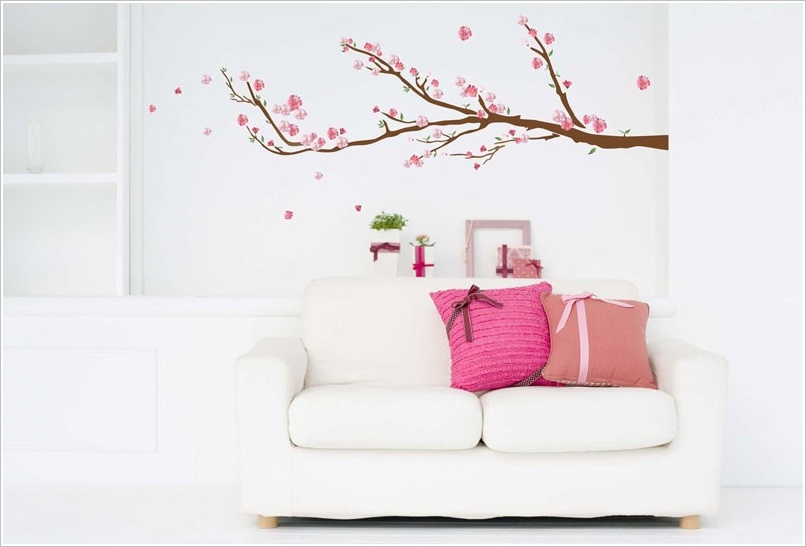 This one is a cherry blossom tree decal that will brighten up the mood of any simple space. Grab this sticker for a sum of $39.95.