Couches are a very essential part of your living room. What about placing some crazy couches in your living room so that you can play with colours, textures and shapes of your living room's interior. If you love unusual and wacky stuff then the couches below are meant for you…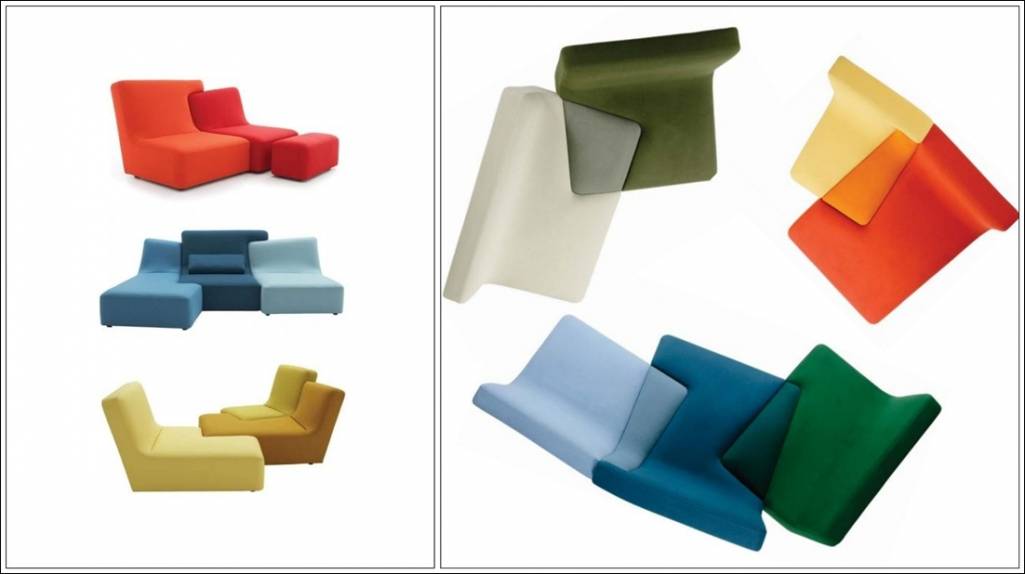 Via: Philippe Nigro
1. Philippe Nigro
This couch is made on the concept of overlapping seats and the designer has mixed and matched colours to make you feel happy to your heart's content. It is named as 'Intersection' These are available in two themes.The first theme is the concept of blending dark and lighter tones. The second is mixing two or three colours which are complementing each other.

Via: Ditte Maigaard
2. Ditte Maigaard Studio
This couch is named as 'Split Personality'. Now you must be wondering why is that so? The answer lies in the back and front view of the couch. A peculiar textile print is made on the back of this couch sofa and you will be lost counting its colours. On the contrary, it has an absolute neat grey fabric look from the front. This makes it take its name of split personality as it shows you two opposite yet interesting faces of a single couch.

Via: Igor Chak
3. IGOR CHAK
This couch named as 'Retro Alien Couch' will take you to the scenario of some game's pixelated graphics. Its material is fine leather with colour combination of black and whitish grey. What's interesting that this couch is totally hand crafted. Are you ready to land this alien joy in your living room?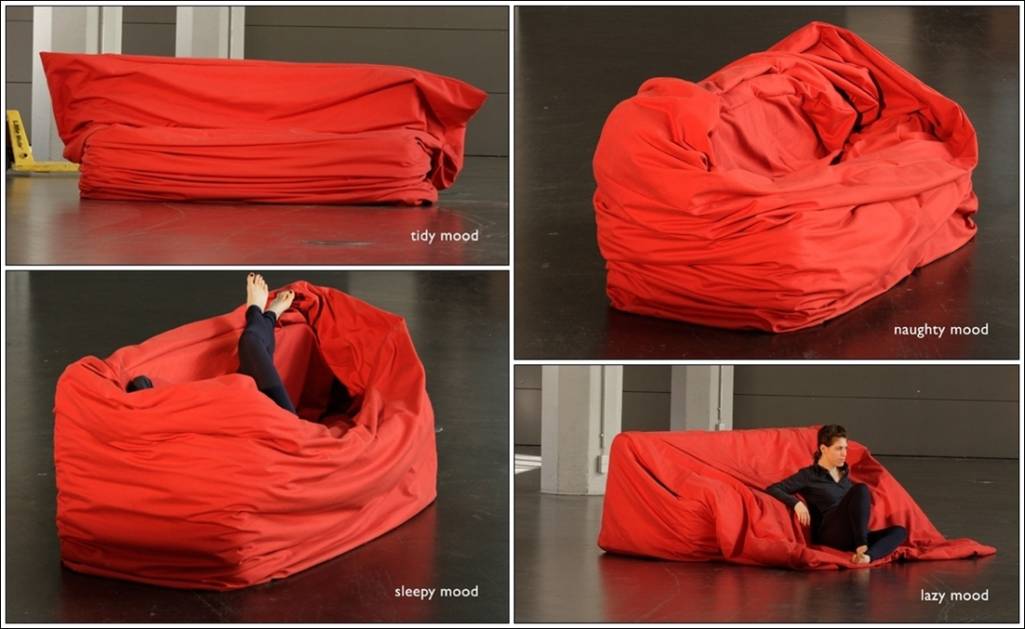 Via: Hanna Ernsting
4. Hanna Emelie Ernsting
Are you a moody person? If your answer is yes then this couch has all shades of your mood from tidy to lazy and naughty to sleepy. This couch can be used in the way your heart goes. Whatever your mood is you are going to love the company of this couch when it will wrap its coziness around you.

Via: Kibisi
5. KiBiSi
You can call 'Roulade' a rolled up mattress, a chair or a couch. It takes its inspiration from a Swiss roll. The upholstery of this couch is Kvadrat fabric with buttons. The designer aims to provide you with maximum comfort along with fun. It is available in two very popular colours that are blue and grey.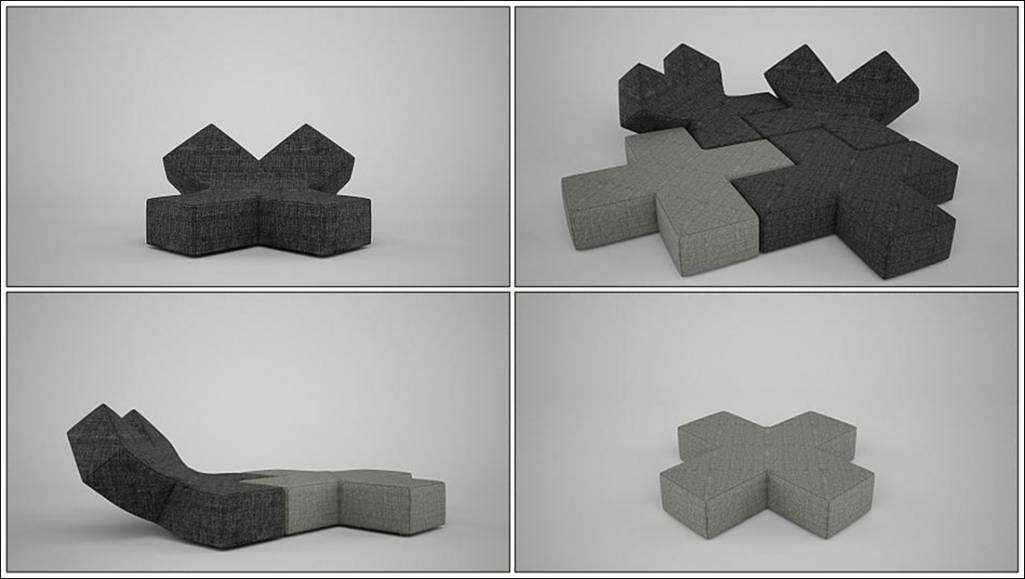 Via: Elvis Pettenuzzo
6. Elvis Pettenuzzo
This is a sofa couch that is designed on the theme of crosses. It has individual bendable cross shaped units that can be brought together to make it bigger and accommodate as many people as you want and also become a place for a single person to curl on and chill.

Via: Moroso
7. MOROSO6O
This couch named as 'Do-Lo-Rez' showcases this modern era of design and technology. It may also be reminding you of a statistical bar chart. It has numerous vertical cube shaped parts of different heights all brought together by steel spins. You will be amazed by its beauteous complexity.

Via: All Modern
8. All Modern
For those sport freaks who love to play base ball this couch shaped in base ball glove would be a perfect delight. It is made up of leather and can be placed in your living room or garden wherever you want this comfort couch to be.