When it comes to bedding, India has one of the finest works in this field as it specializes in quality bedding sets. Here the craftsmen make use of fine silk or cotton fabric on which mirror work, sequins and traditional embroidery are done with sophistication. Here are brought to you special bedding sets from India that you will no doubt love to have in your bedrooms…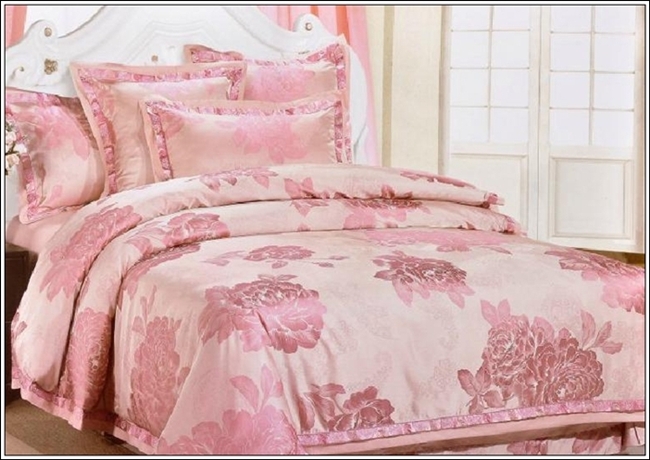 Via: Natraj Textiles
1. Natraj Textiles
This bed sheet whose material is finest quality of cotton you can ever find will light up your room with its graceful design and colour. It is a tea pink shade bedspread with beautiful floral motif of a bit darker shade taking their inspiration from nature.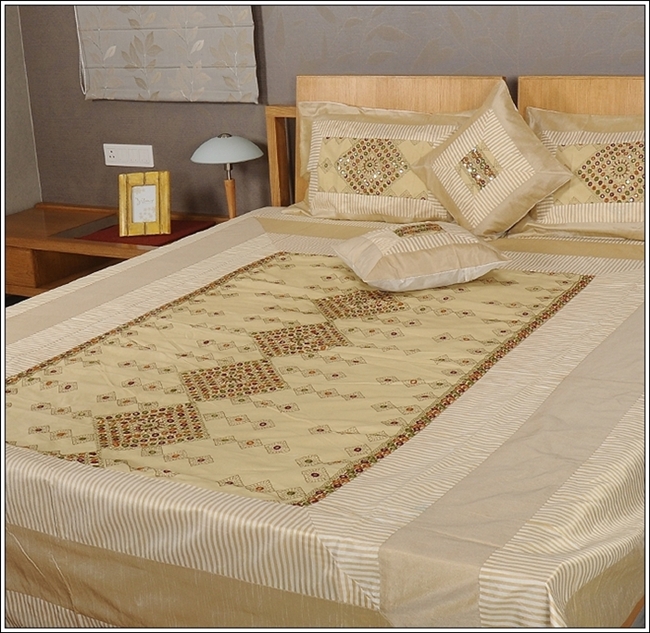 Via: Raj Rang
2. Raj Rang
This is a bedding set with such a beautiful sober colour showcasing true Indian flavour of marvellous silk fabric having embroidery and mirror work on it which is the speciality of Indian Bedspreads. It is having the work done in the centre and surrounded with a beautiful border of plain and striped silk fabric. This beauteous bedding set will cost you $40.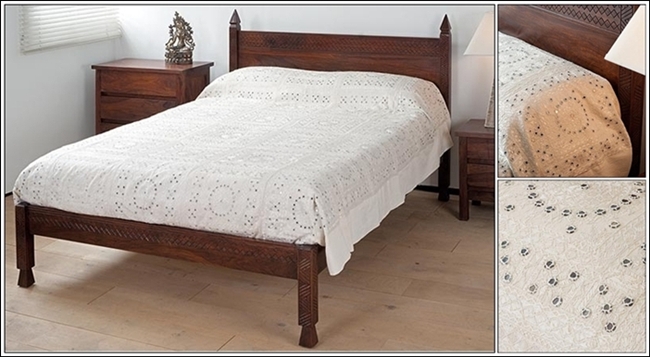 Via: Natural Bed Company
3. Natural Bed Company
This bedspread is named as 'Taj Bedspread" and takes its inspiration from the glorious white 'Taj Mahal' (Palace) in India. It has an exquisite mirror work done with hundreds of small mirrors combined with white embroidery and seems as if stars have landed on your bed. This wonderful embroidery is done in the special Gujarat and Rajasthan style. Its price is £150.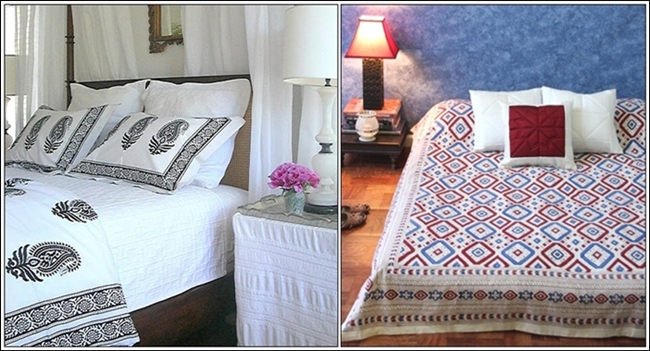 Via: Saffron Marigold
4. Saffron Marigold
These bedspreads are also depiction of another side of printing done specially in India. The motifs on these bedspreads are hand printed by using carefully carved wooden blocks and then stamping motifs onto the fine fabric resulting in these extraordinary prints of bedspreads. Each of these twin bedspreads will cost you $59.99.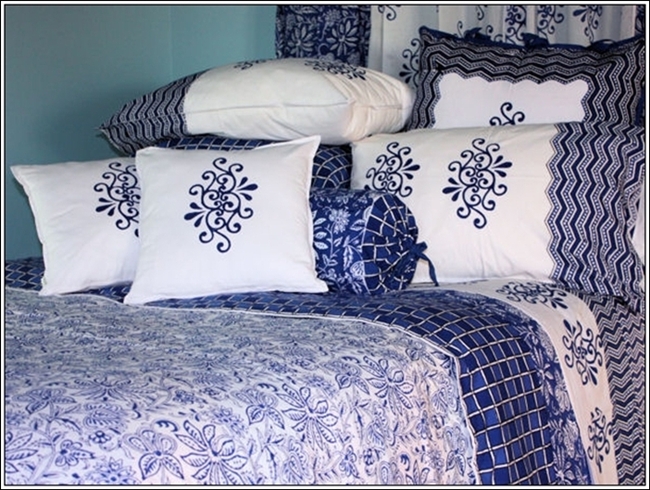 Via: Indus Decor
5. Indus Decor
This is another wonder from India which is a block printed cotton duvet cover set with stunning hues of blue colour. It has motifs printed on white cushions and a very nice floral print on the bedspreads that's looking just sublime.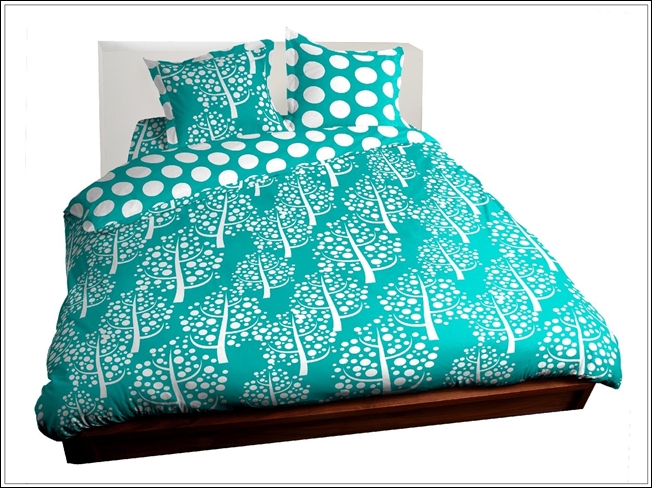 Via: Crafts Villa
6. Crafts Villa
This is a contemporary looking 6 pcs. bedding set of teal colour. Interesting fact about this modish bedding set is that it is having a floral print that brings its design from Rajasthan. Additionally, the quilt is handmade that is the area of expertise of Jaipur, India.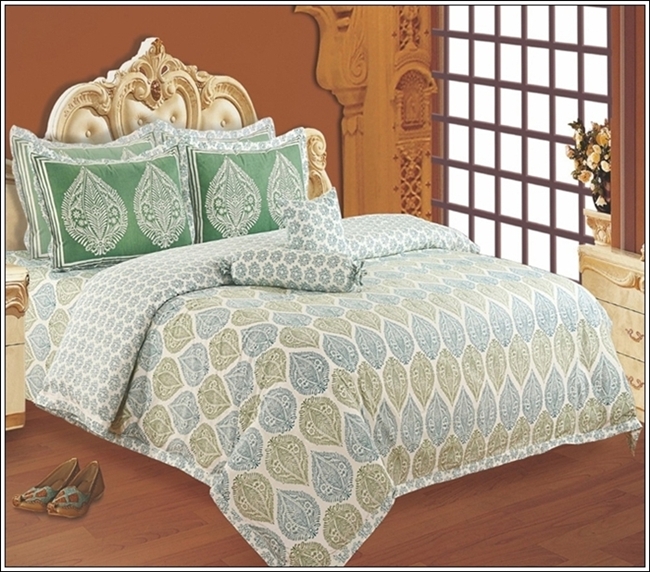 Via: Aapno Rajasthan
7. AAPNO RAJASTHAN
This bed sheet set consists of a bedspread and two pillow covers. The colour scheme of this bedding set is in refreshing green shades with leaf like patterns. The pillow covers have an elegant bluish green colour with two leaf motifs in white, contrasting on them.
Via: Little India Jaipur
8. Little India
This is a 5 piece bedding set with such a fresh pink colour combined with white. The embroidery design is inspired by Jaipur's style and represents the traditional crafts of the culture rich Indian state of Rajasthan.