There  are countless ways of how can you display your family photos, some of them convenient and formal and other creative and dazzling.  Display of the family photo is an important in the process of decorating your home, since the family photo holds a huge sentimental value and add the emotion and soul to your home. Therefore, we found a super creative and unique craft project for creating a family photo luminary, so you can be a little copy cat and make one for yourself. The family photo luminary is ridiculously  easy to make and you will need only a few supplies that you probably already have got at home. So, check out the  guide and get ready to glow your family memories.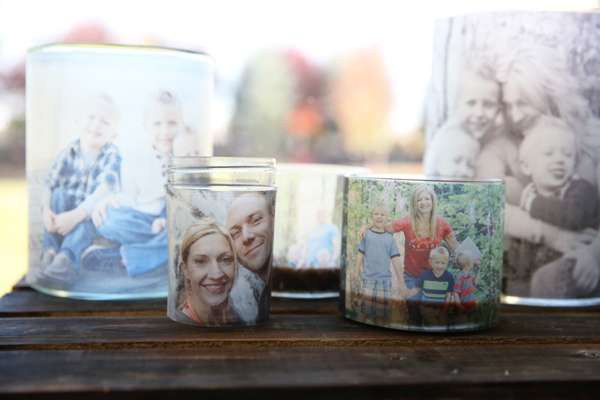 Image Source: OurBestBites
The needed supplies for this project are:
– Masson glass jars or simply a glass vase;
-Small candles;
-Double Sided Glue tape.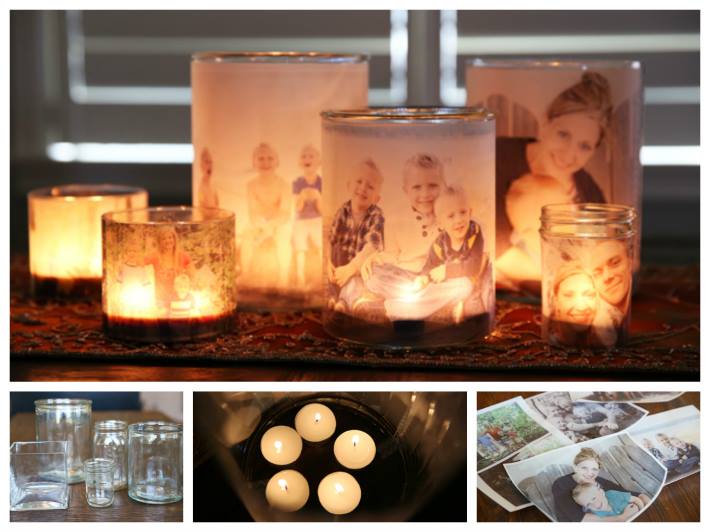 Image Source: OurBestBites
Step 1: Print a variety of family photos
Step 2: Trim the photos according to the height of the vase or the jar.
Step 3:  Apply the double sided tape on the glass jar.
Step 4: Attach the photo to the glass.
Step 5: Place a candle inside of the jar.
Enjoy making this super easy project. Happy New Year!