When you invite guests into your home, you will feel great if your interior decor wows them and makes them curious about your designer. Investing in the interior design scheme of your home ensures you have a welcoming place to entertain guests. Wall hangings or portraits are some of the wall decorations that most homeowners use to ensure their visitors have something to look at while catching up on the latest news.
Guests invited for dinner will notice all the new ideas you have put in your kitchen. It will be a new gathering place for friends and family. It will be a time and place to try out some new recipes, too. A delicious dinner served with drinks made with guava puree will be a hit. You could make a guava Cape Cod or a guava limeade. Your guests will want to come back for more.
Many ideas exist when it comes to decorating your home's interior. The tips we have compiled in this article are just but an introduction in the ever-changing and innovative field of interior design. Check out some of them below:
Choose furniture carefully
Picking furniture that blends with the colors and your room's styling speaks a lot about you as a designer. You can choose a few carefully selected designer pieces of furniture that are uniquely shaped. Designer pieces are iconic and are capable of grabbing any person's attention.
Re-invent your kitchen
The kitchen is the heart and soul of your home, and over time, the purpose of the kitchen has evolved. It is not only a place where people cook but now people tend to spend more time in their kitchen for other reasons, such as socializing. Since the kitchen is so important to your home, then you'll want to make sure it looks great.
Your kitchen cabinets embody and define your kitchen. When you walk into your kitchen, they are likely the first thing you see. Kitchen cabinets also provide a necessary purpose: helping you stay organized within the kitchen. If your kitchen cabinets are starting to get dated and lose their appeal, you should consider purchasing ready to assemble cabinets. RTA cabinets are affordable and easy to install.. Best of all, you can buy high-quality RTA cabinets online, without leaving the comfort of your own home.
Decorate with plants
Indoor plants do a great job when it comes to making a room feel alive and fresh. They also play the role of filling up empty spaces and breaking the monotony of lines and layering that is common in most interior design schemes. Choosing the right plant is important if you want to make your home's interior stand out. A great way of having plants in the interior is by using custom made tiered furniture that holds the plants.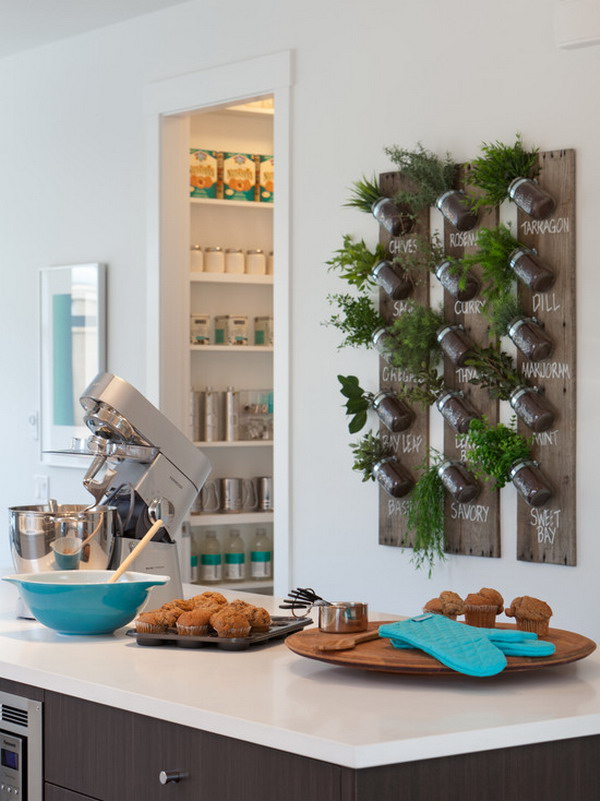 Cover the windows
Your interior design plan cannot be complete without choosing the proper curtains or drapes for the widows. The market boasts of a wide variety of window covers, which means that it will be easy to pick top-quality covers to dress your windows. You can choose between whole fabric curtains or pieced together curtains that are easy to draw back and forth to let in light. The majority of homeowners prefer using pair curtains with translucent silk fabrics that serve to let in light while maintaining the privacy of the room at the same time.
Don't neglect the ceiling
The ceiling is often ignored on many interior design plans. A lot of homes have plain white ceilings or single-colored ceilings. A simple artwork that creatively merges with your paintwork in a room makes your ceiling unique.
Punctuate walls with art
Artwork adds character to your wall. Choose a painting or portrait that is elegant and exceptional to awe your guests. You can mix up the size of the art pieces and have large art in the middle surrounded by smaller pieces.
A grayscale art piece is great because it adds sophistication by bringing forth an element of ancient history. Homeowners are put off by the exorbitant rates at which artwork is sold in art galleries and art shops. To keep the costs of styling your home down, shop for art pieces in flea markets and auctions where you will find great deals and remarkable art pieces.
Make the floor spectacular
Picking one material for the floor and using it throughout the whole house makes space in your house feel bigger. You can add a little excitement on the floor by choosing floor rugs that have a contrasting color with the floor. A great way to bring the whole room together is by picking floor rugs that have similar color schemes to the sofas and sitting furniture.
Select cushions that speak
Cushions on your sofa need to be organized in a way that speaks about the homeowner. An arrangement that comprises large-sized cushions behind the smaller ones makes you look organized and focused. Extremely large pillows bring out a touch of elegance and offer extra comfort to your guests when they sit on the sofa.
Embrace natural light
Lighting plays an important role in defining the appearance of a room. The floor plan and the size of your windows will determine the amount of light that gets into your room. As such, you should plan the interior decoration of your home in a way that factors in natural light angles and the amount of light that your windows allow into your home. Note that natural light changes appearance with time. The morning and evening sunlight, for instance, gives a warm accent to the colors in your home. The mid-day and afternoon sunlight, however, is much brighter and does not change the colors in a room.
This article also highlights other benefits that you can enjoy by incorporating natural light into your design plan.