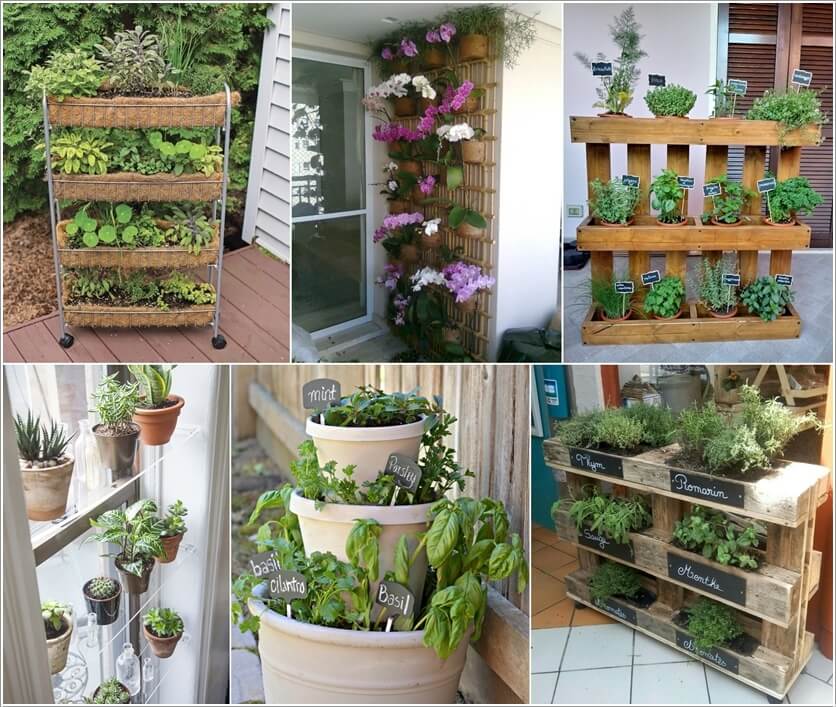 A vertical garden not only looks beautiful but it is also a great space saver for smaller homes. It can also become a live wall decor. There are many ways to design vertical gardens. We have brought some ideas too. Here they are:
1. Fasten Bamboos into a Lattice Screen, Fix Planters Over it and Hang it On The Balcony Wall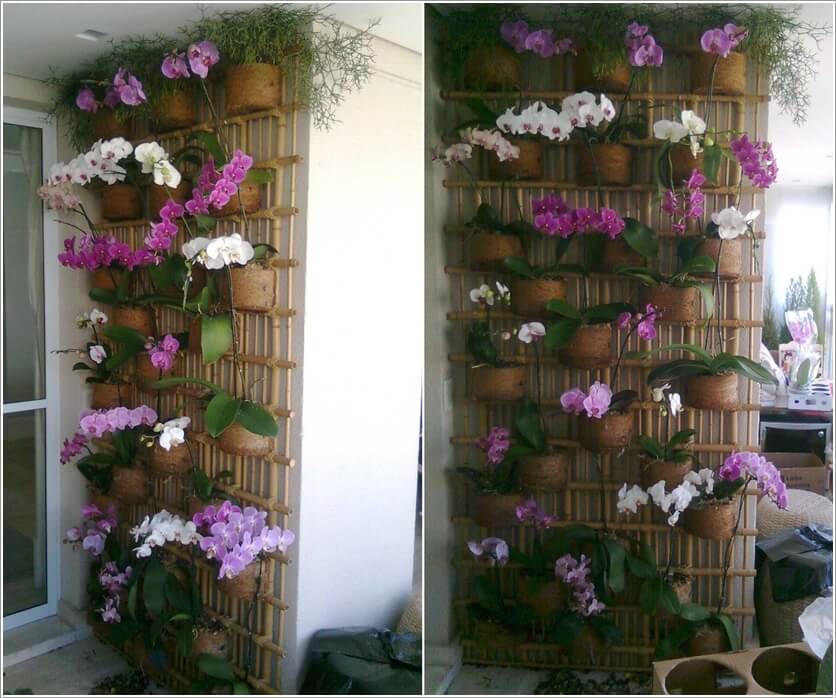 Image via: greenrosepaisagismoemarcenaria
2. Plant Rain Gutters with Flowers, They Are Ideal for Growing Strawberries as Well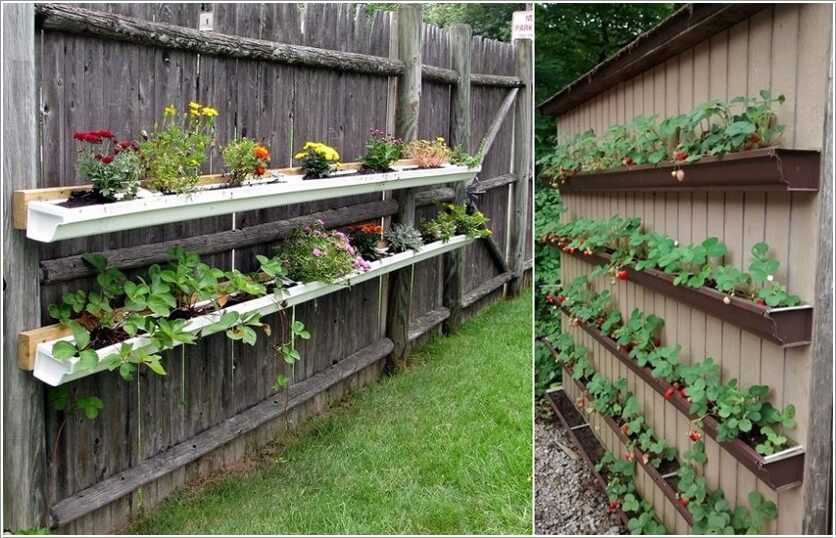 Image via: pinterest , balconygardenweb
3. Install Clear Floating Shelves on a Window and Fill Them with Mini Planters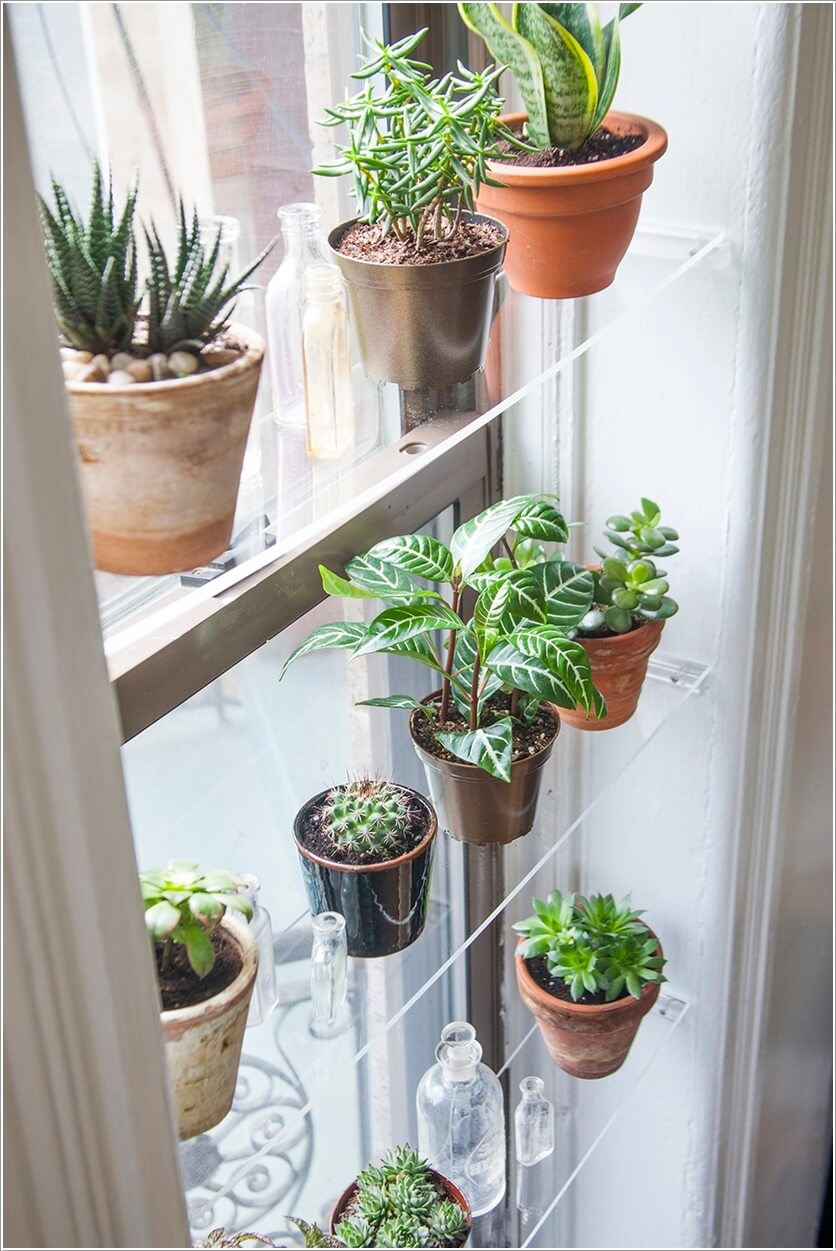 Image via: designsponge
4. Use Coco Liners and Transform a Utility Rack into a Vertical Garden

Image via: pinterest , gardentherapy
5. Paint Picture Frames; Attach Shadow Boxes to Them and Plant Them with Herbs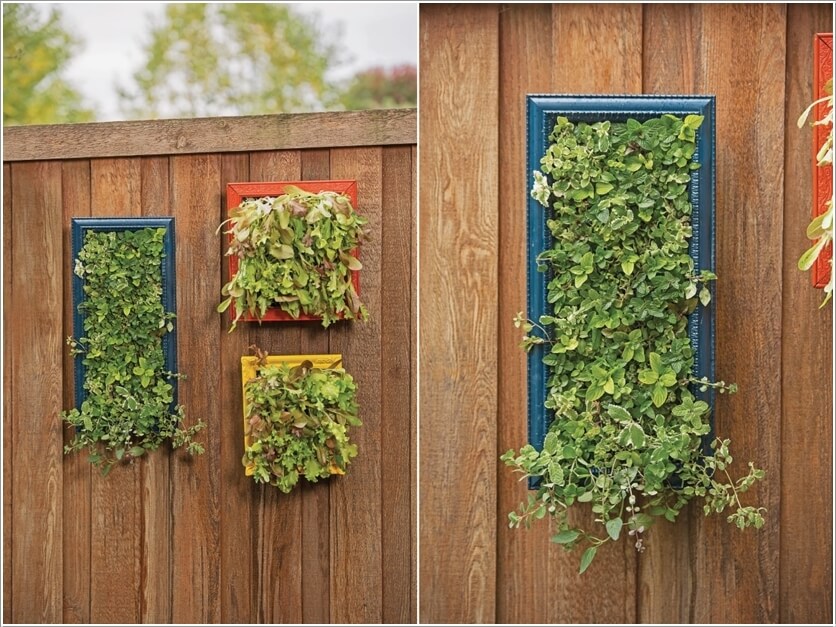 Image via: gardentherapy
6. Make a Stacked Herb Garden with Pots in Different Sizes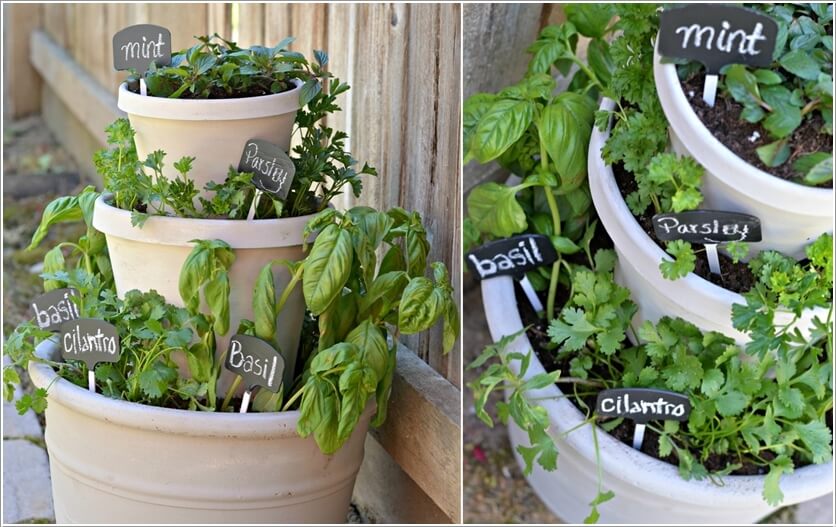 Image via: hip2save
7. Design a Labelled Herb Garden with Recycled Pallet Wood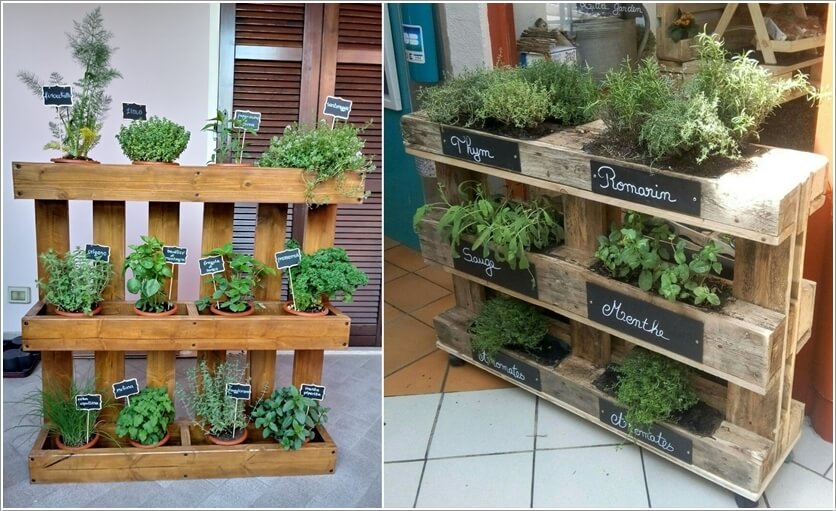 Image via: pinterest , pinterest
8. Plant a Tiered Hanging Fruit Basket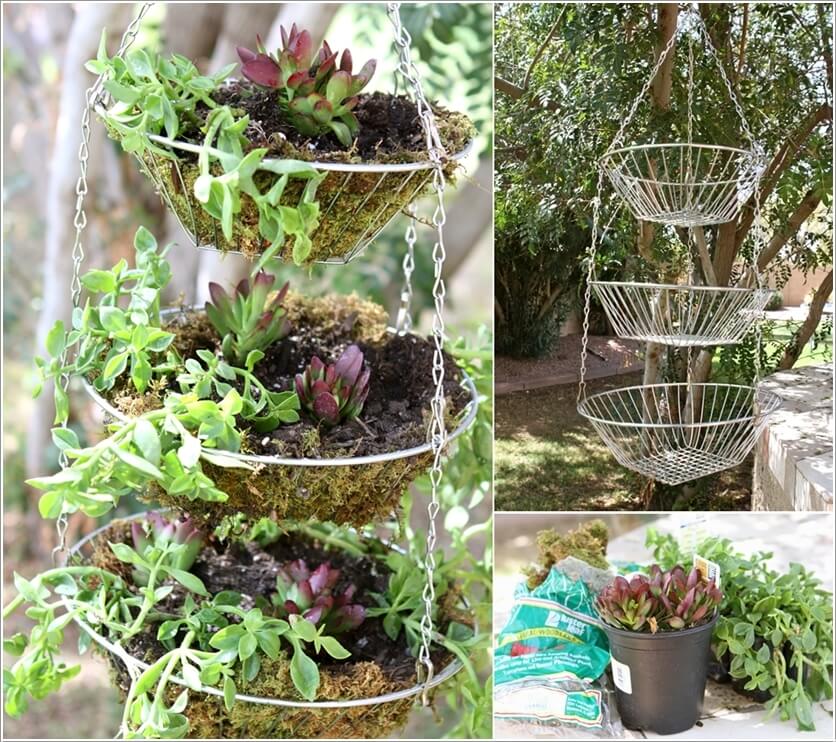 Image via: thegoodwillgal
9. Grow a Vertical Garden in an Over The Door Shoe Organizer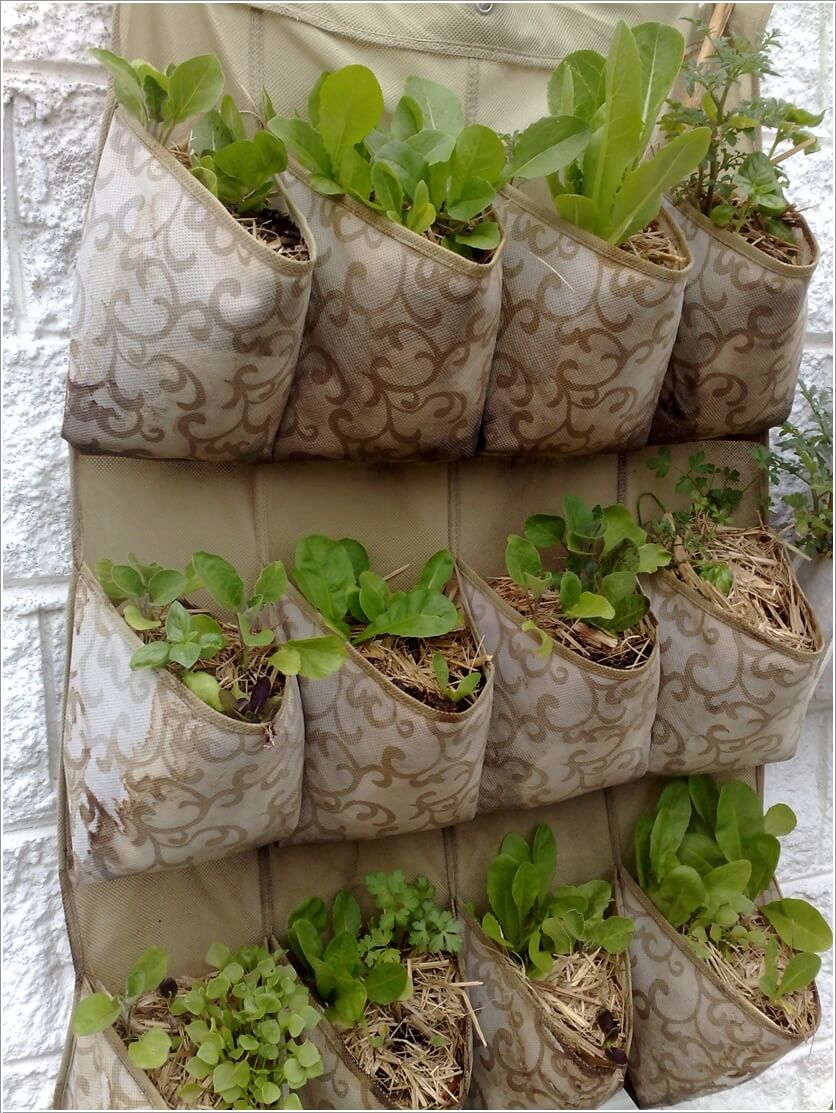 Image via: flickr
10. Convert a Mail Sorter into a Herb Garden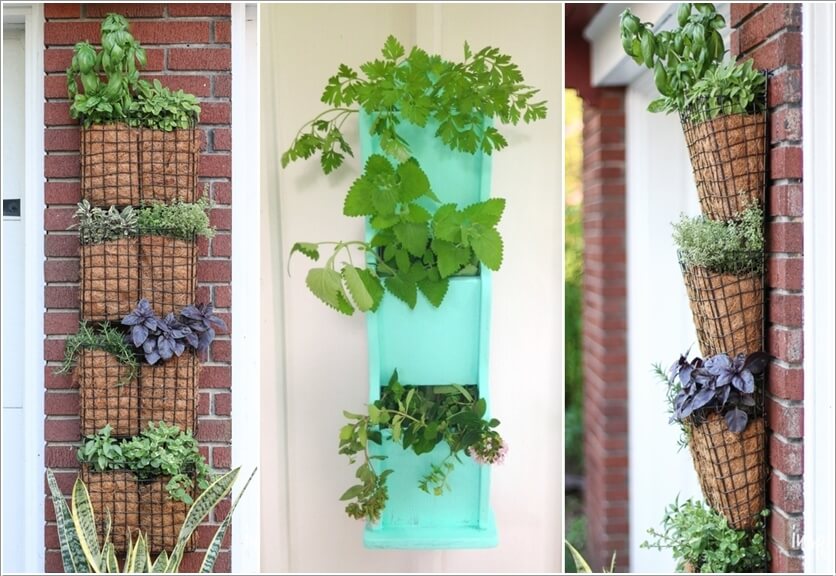 Image via: inspiredbycharm , premeditatedleftovers
Which one did you like the most? Let us know in the comments.