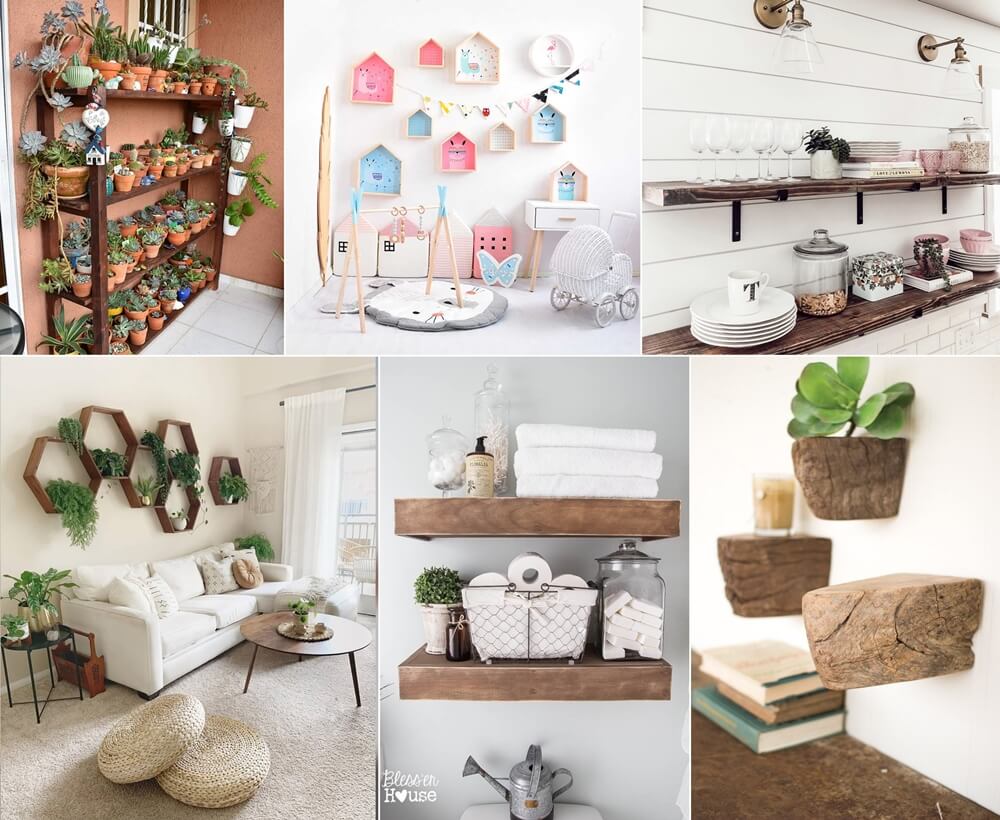 Wooden shelves are simple yet a timeless decor accessory. They can not only organize your home but also give it a rustic or a modern look depending upon the stain and type of the wood. So, here are some ideas to decorate your home with wooden shelves.
A Succulent Garden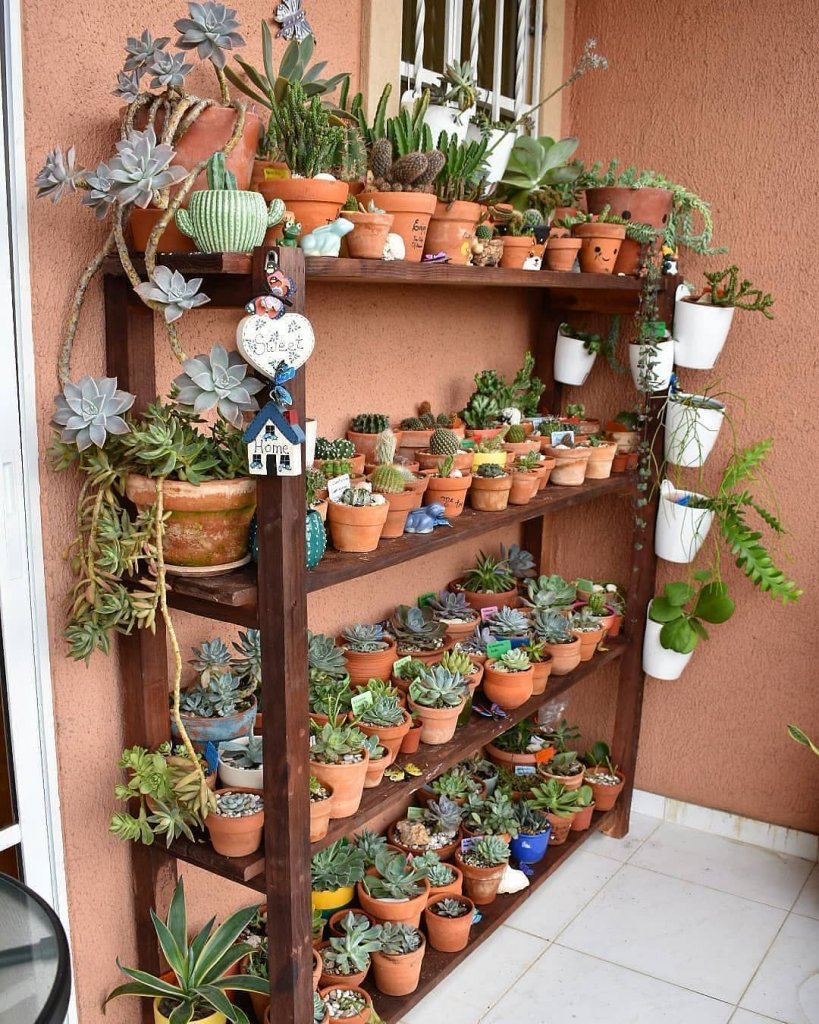 You can put loads of succulent planters on a wooden shelf under some shaded area in your balcony or porch.
Floating Shelves in The Kitchen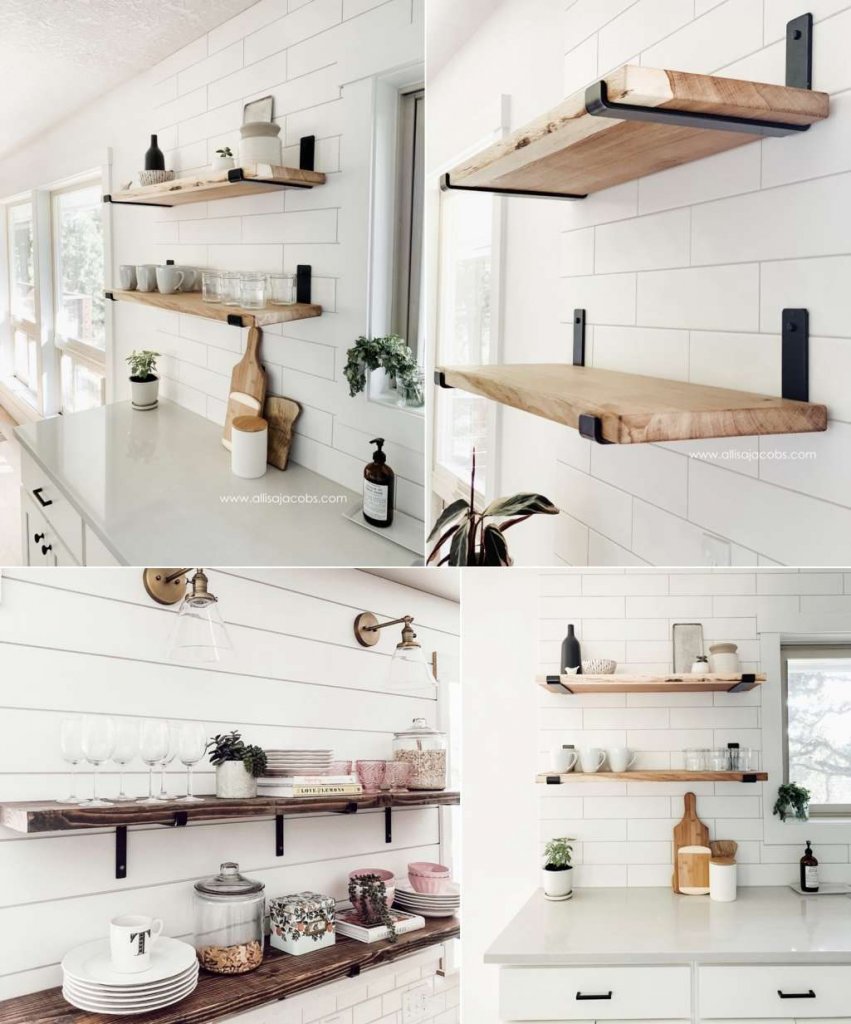 A couple of floating shelves are ideal when your kitchen runs out of storage space.
Antique Wood Shelves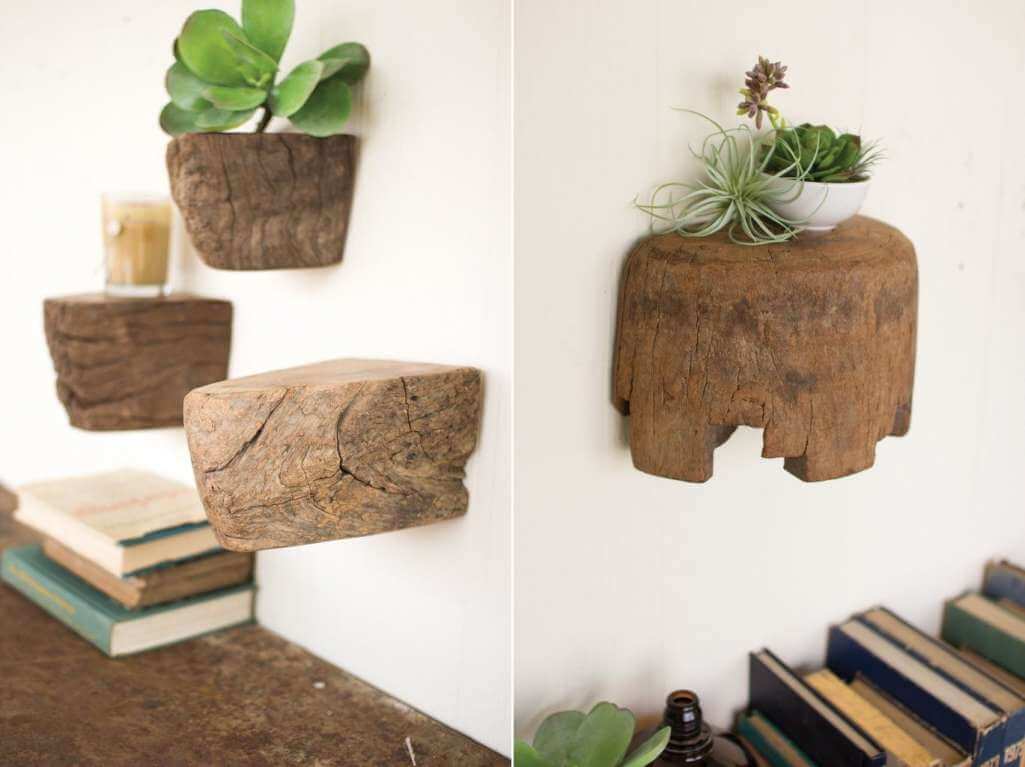 In a scenario when you have to add wooden shelves for decoration only, then go for something like this. These shelves are made with antique wood in its natural state.
Corner Shelves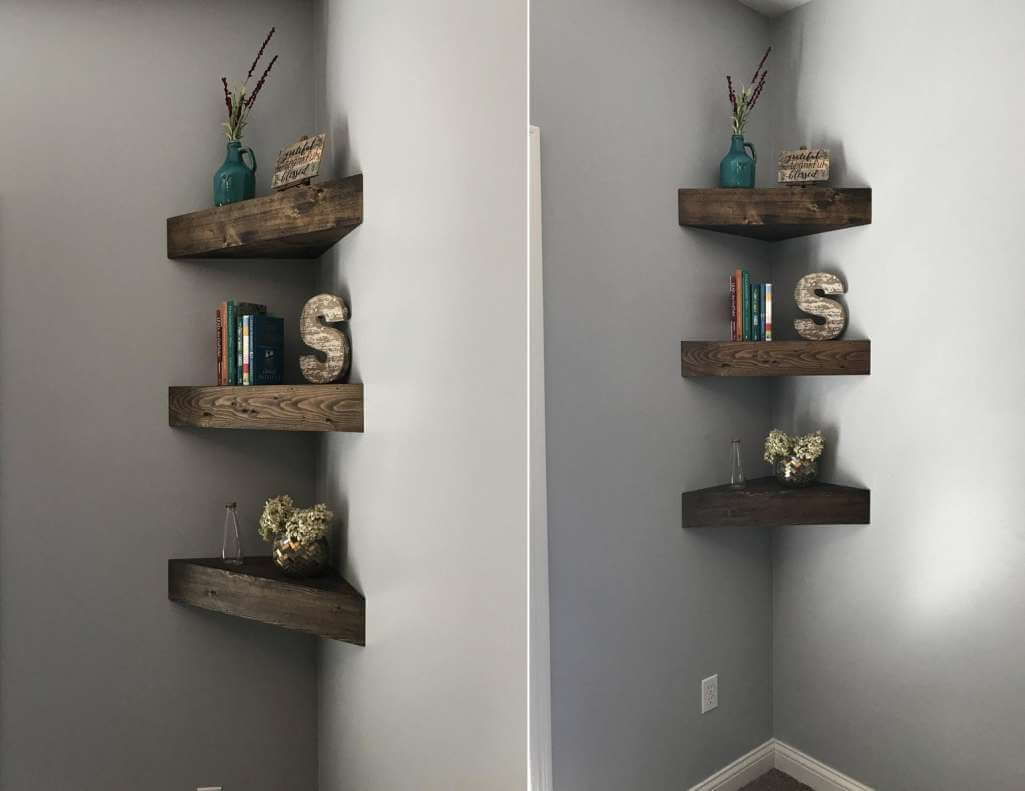 Empty corners can sometimes lack life. So, fill them with space-saving corner shelves.
Hexagon Shelves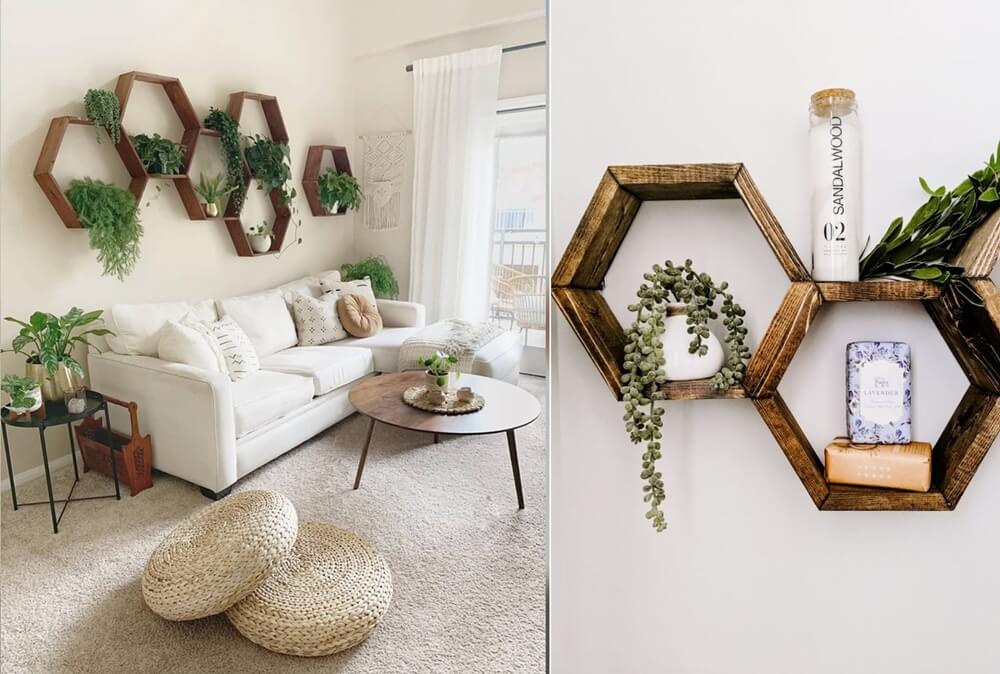 Geometric accents can give a whole new life to a room. So, put some hexagon shelves on the wall to bring it to life.
Hanging Shelves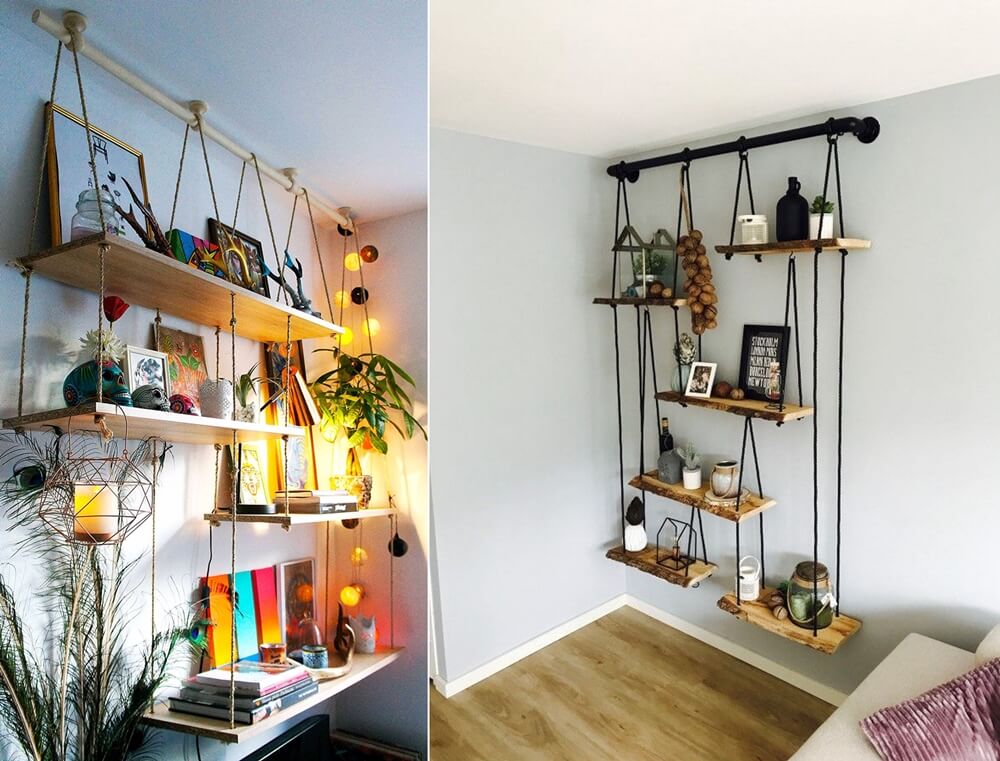 You can hang floating shelves with rope instead of installing them on the wall.
Bathroom Shelves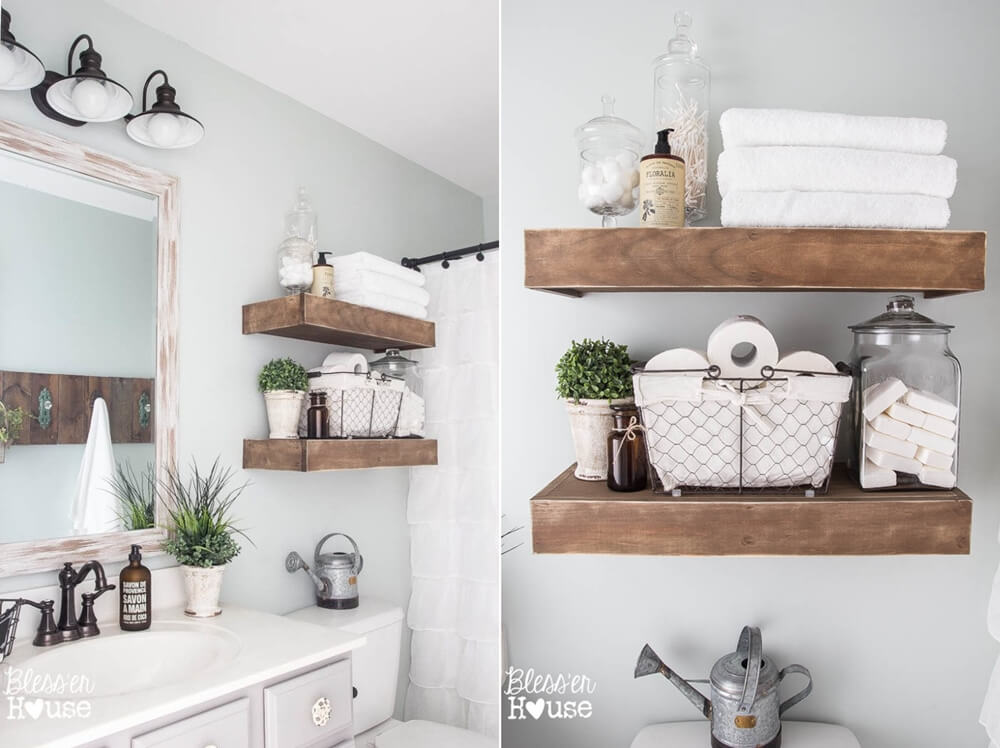 Install one or more floating shelves in the bathroom for a rustic/farmhouse touch.
A Shelf Coat Rack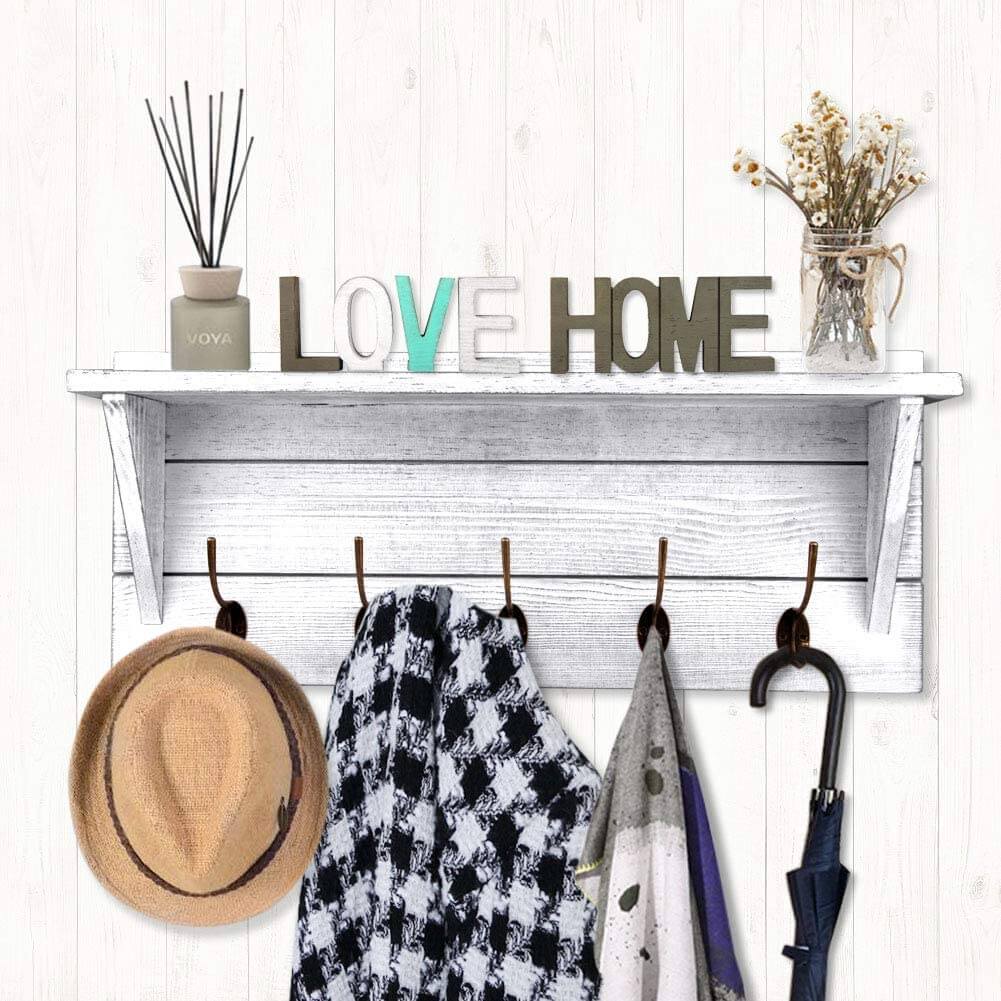 This shelf coat rack will be a wonderful addition to a small entryway.
A Fresh Produce Rack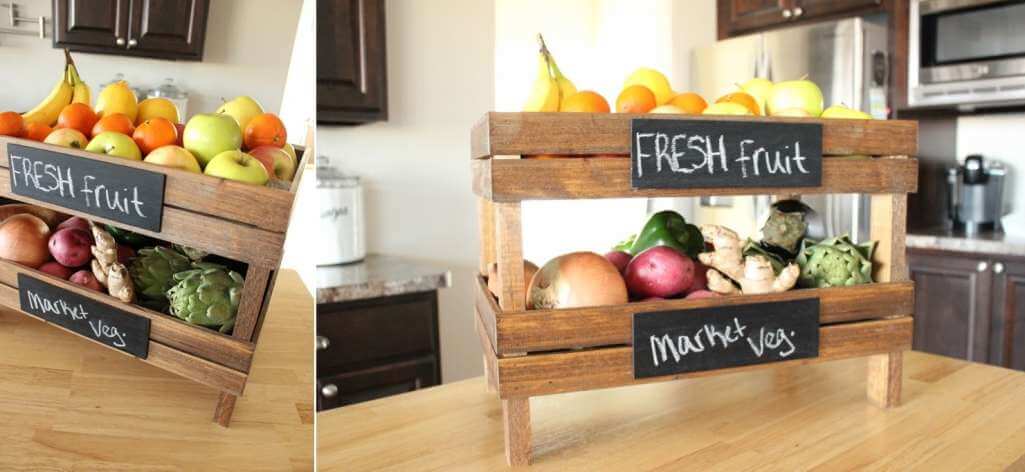 Make a countertop shelving unit for storing fresh fruits and vegetables.
House Shaped Kids Room Shelves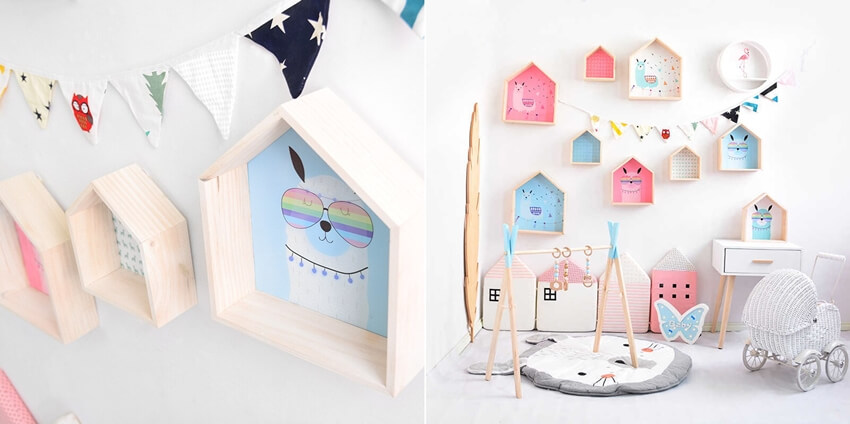 House shaped shelves with painted or printed interior will look adorable in your kiddos' room.