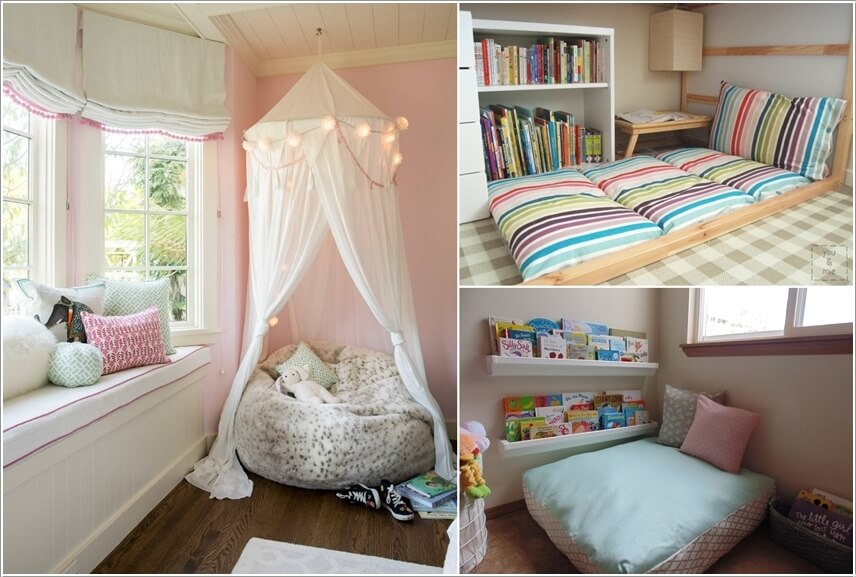 Encouraging kids to read from a very small age is really important and a very healthy activity. Reading boosts the imagination of a child and helps him or her to learn new things and once this habit is made it can stay with them lifelong. And to make kids read it is a good idea to provide them a dedicated book nook so that they know they have a space to sit and enjoy their books whenever they want. So, here are different ideas to create reading corners in a kids room:
1. Fix One or Two Shelves and Put a Few Pillows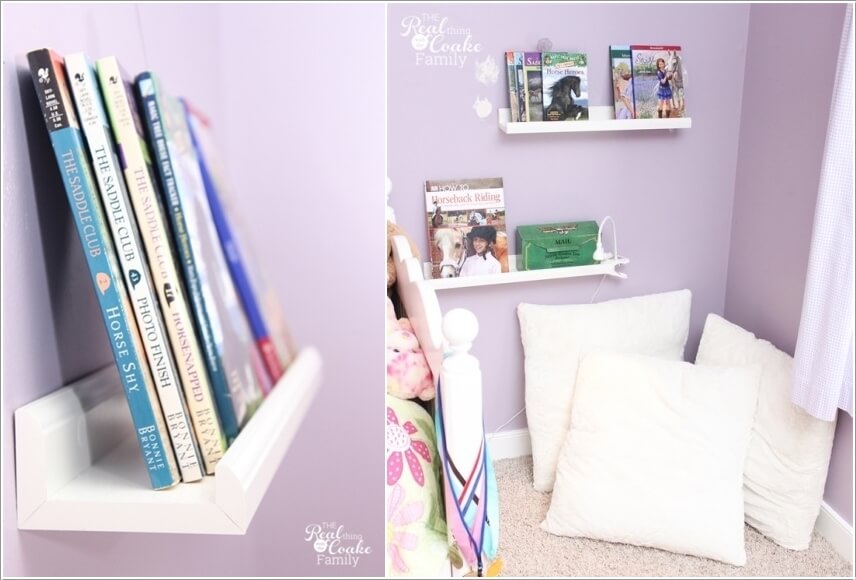 Image via: realcoake
Perhaps the easiest way to add a reading nook to a kids room is with picture ledge shelves and a few comfy pillows. You can coordinated the color of the shelves and the pillows with the furniture and decor theme of the bedroom to keep the nook in harmony with the bedroom's theme and colors.
2. Install a Built in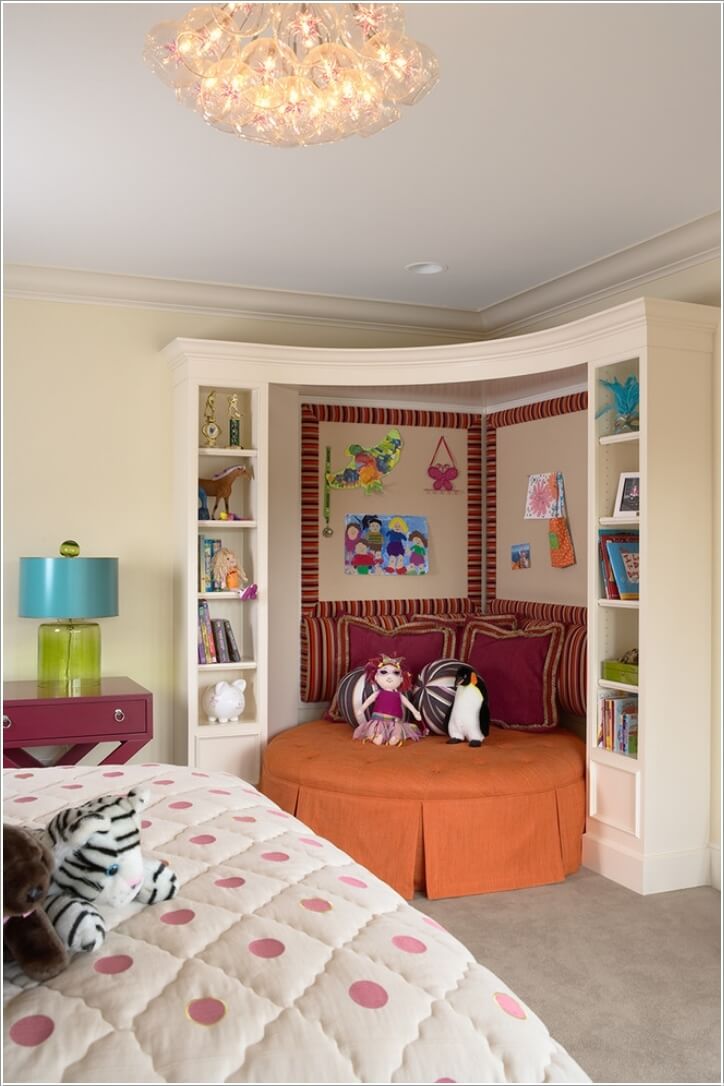 Image via: houzz
Usually corners of a room are unoccupied. And this gives you a great chance to hack them for a reading nook. Just install a built in and tuck in an ottoman.
3. Make Nooks with Bookcases
You can conveniently use bookcases as building blocks for a reading nook. Just flank a seat with two bookcases either along a wall or a corner and voila!
4. Repurpose a Crib Mattress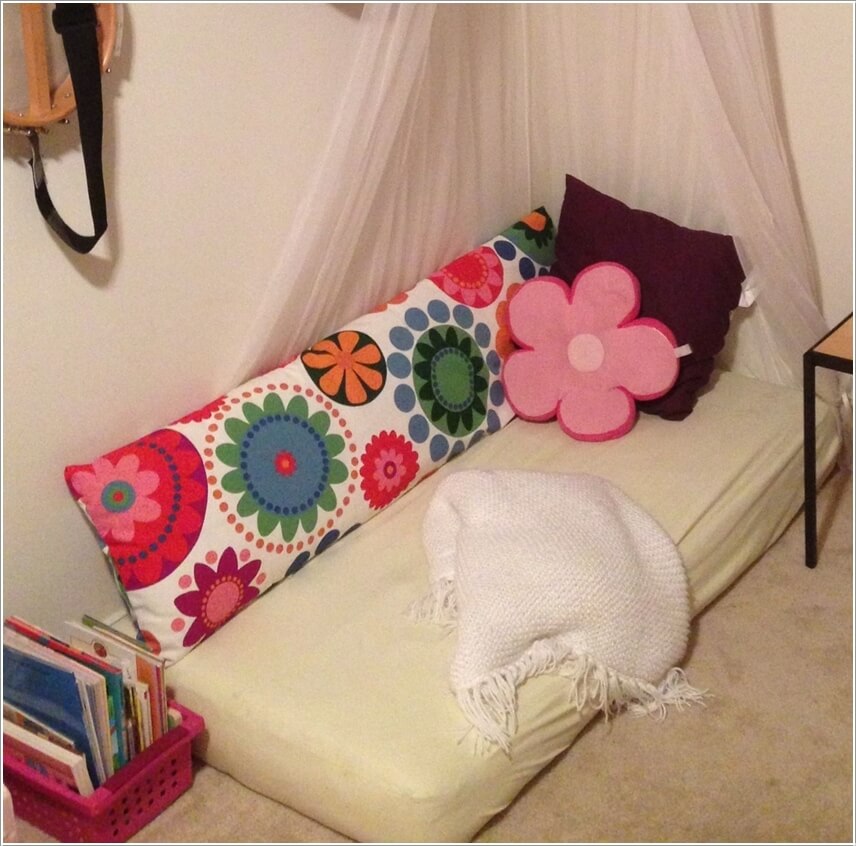 Image via: pinterest
If your child has outgrown the crib then instead of tossing away the mattress bring it to use.
5. Put a Bean Bag and Hang a Canopy Above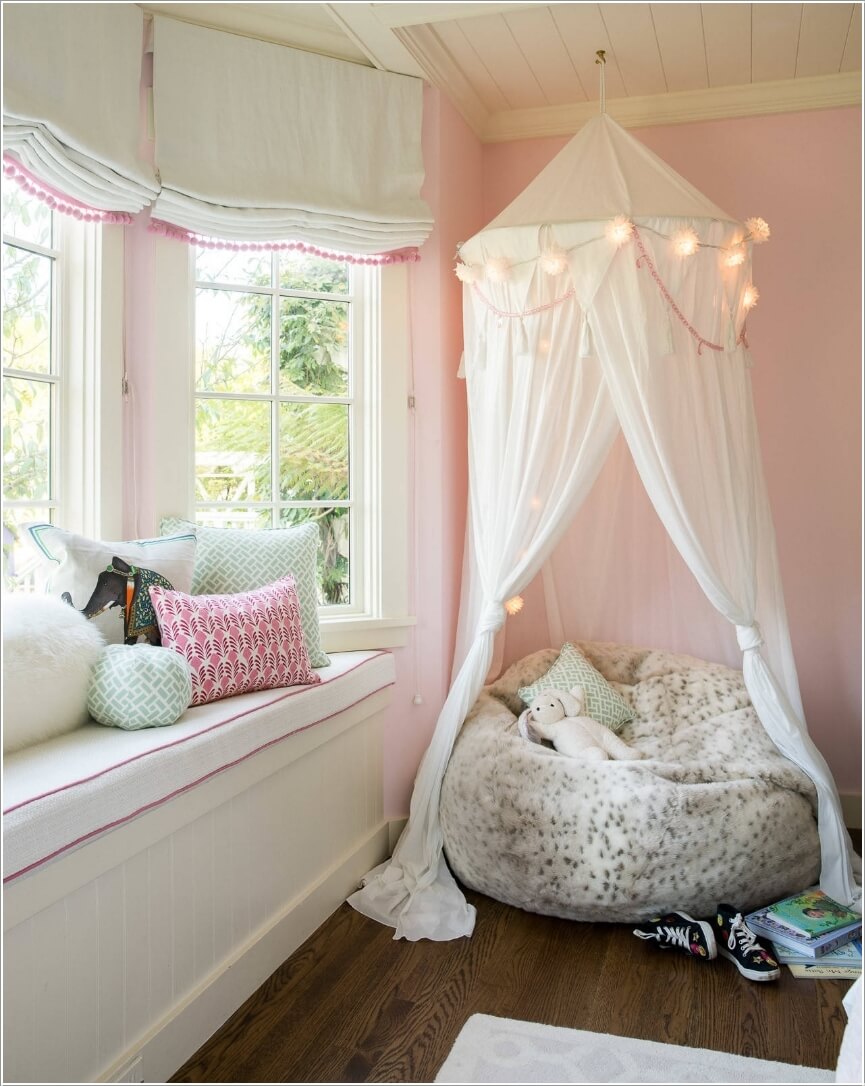 Image via: kuohphotography
An easy and quick recipe for a book nook that is dreamy and adorable is to invest in a cute canopy. Then put a bean bag under it and see how happy your little one will be.
6. Use a Curtain Rod for a DIY Corner Canopy

Image via: shebuildsherhome
You can create your own version of a canopy too with a curtain rod and some length of fabric in a fun print to create a book corner.
7. Put A Large Floor Cushion Along Shelves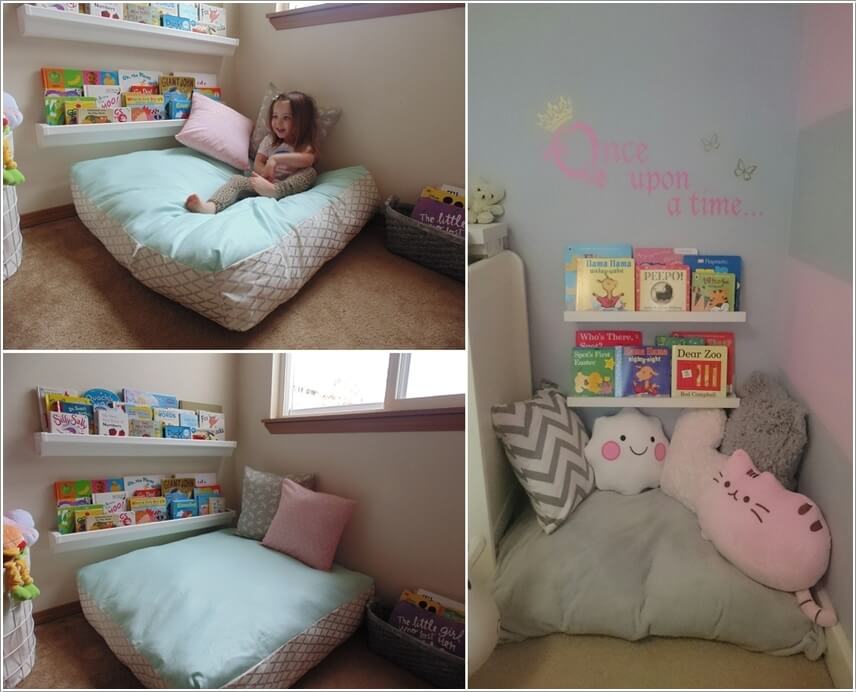 Image via: thenorthwestmomma , pinterest
A floor cushion can easily provide a cozy place for your kido to sit and enjoy his or her favorite bedtime stories.
8. Join Together Pillows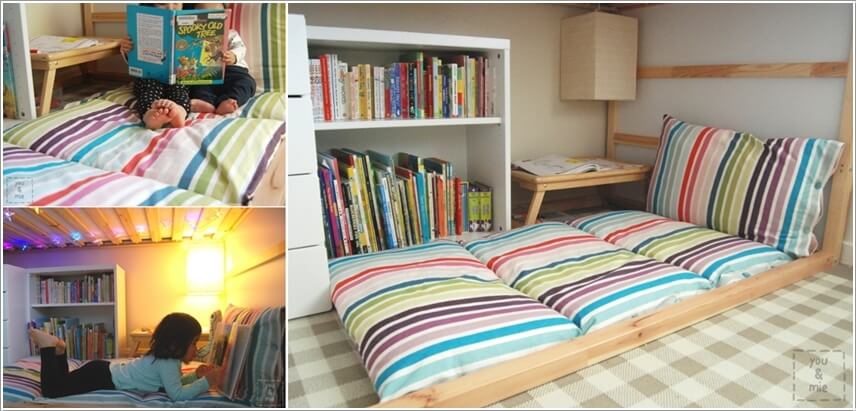 Image via: youandmie
Another fun and easy idea is to join pillows that will become a favorite spot of your kids for sure. Just put a low bookcase along the pillow mattress and a reading nook will be ready.
9. Use Storage Cubes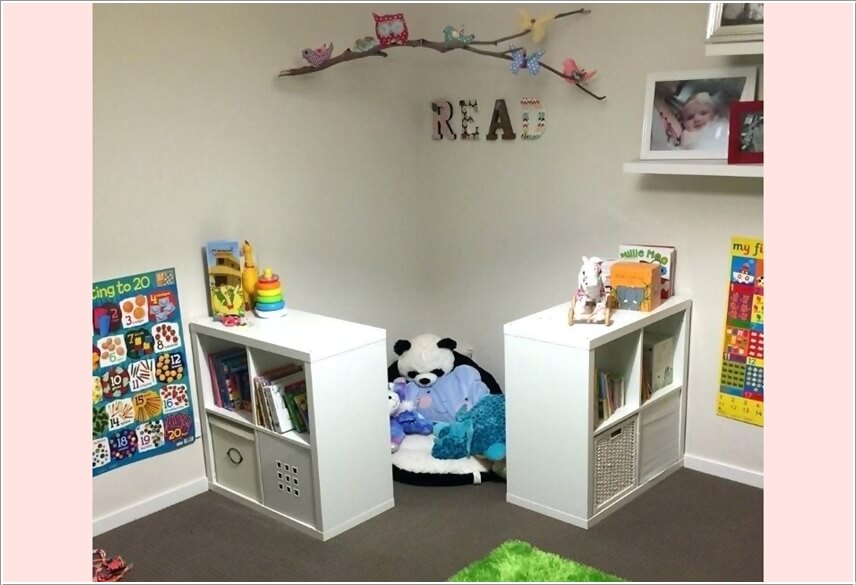 Image via: digsdigs
Put storage cubes to create a reading zone in the corner of your kids room.
10. Use The Space Under a Loft Bed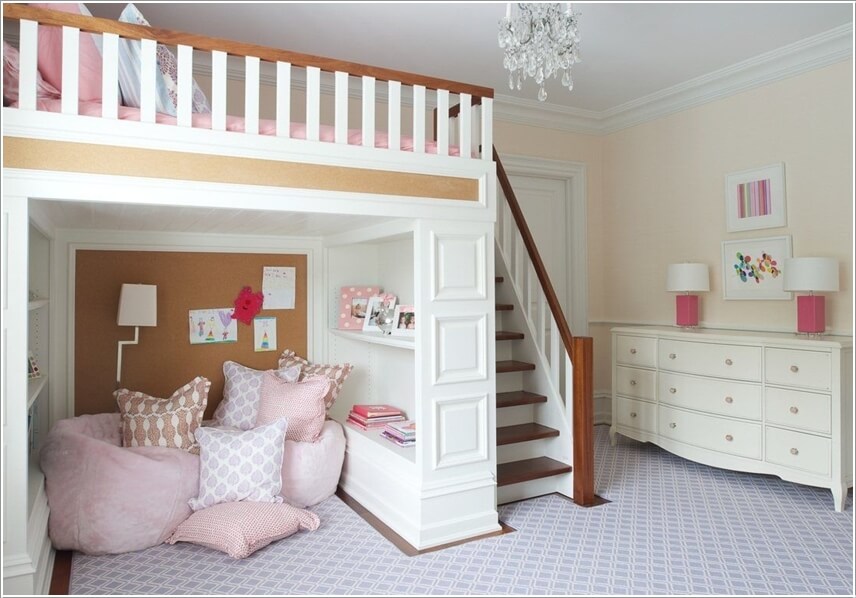 Image via: decorpad
For small rooms a loft bed is great as you can use the space under it for creating a book nook.