Large space area can be sometimes tricky as it involves the factor of decorating the space wisely so that the area is utilized in the most optimum way. Same is true for dining rooms that are with large space. So here you go for some dining room designs with big areas…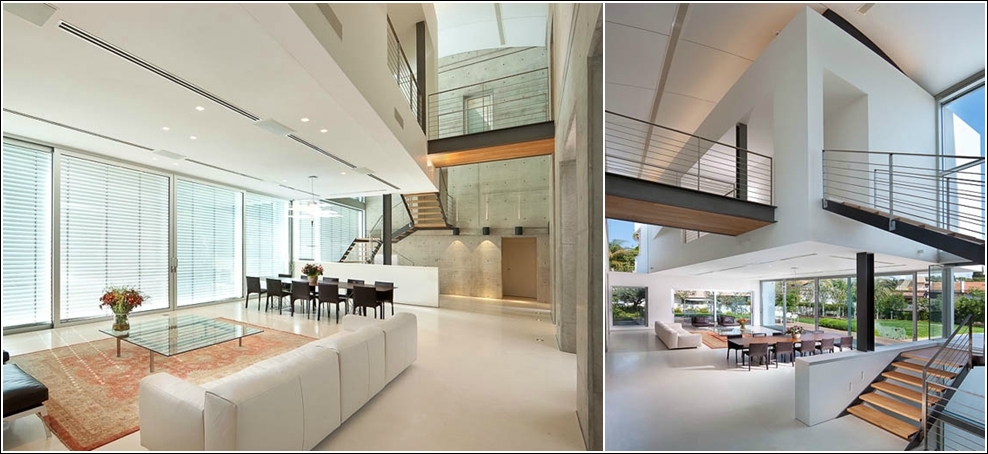 Via: Segev Photography
1. Segev Photography
This dining room is part of a massive sitting area with charcoal gray dining set that is standing out gorgeously in this white place.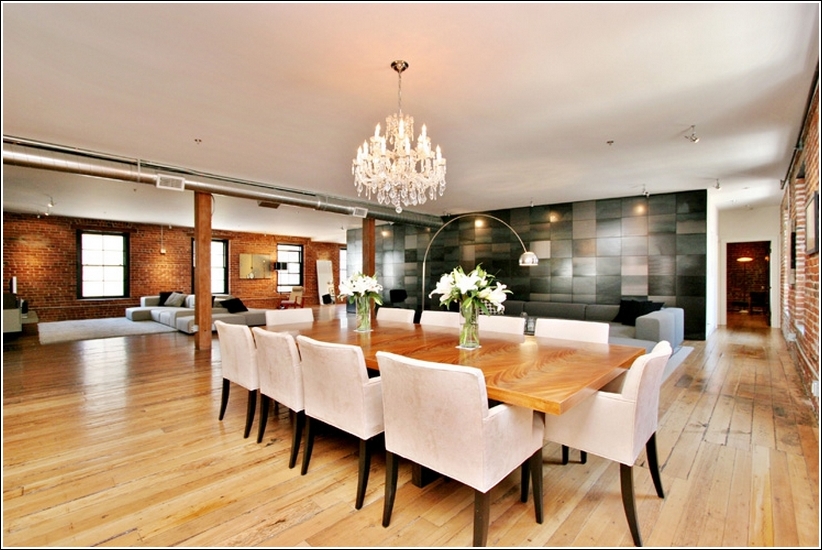 Via: td-architecture
2. TODD DAVIS ARCHITECTURE
This dining room has a beautiful outlook with a rectangular wooden dining table and 10 cozy white chairs. Behind the dining table a sectional sofa is also placed for sitting after or before the meal.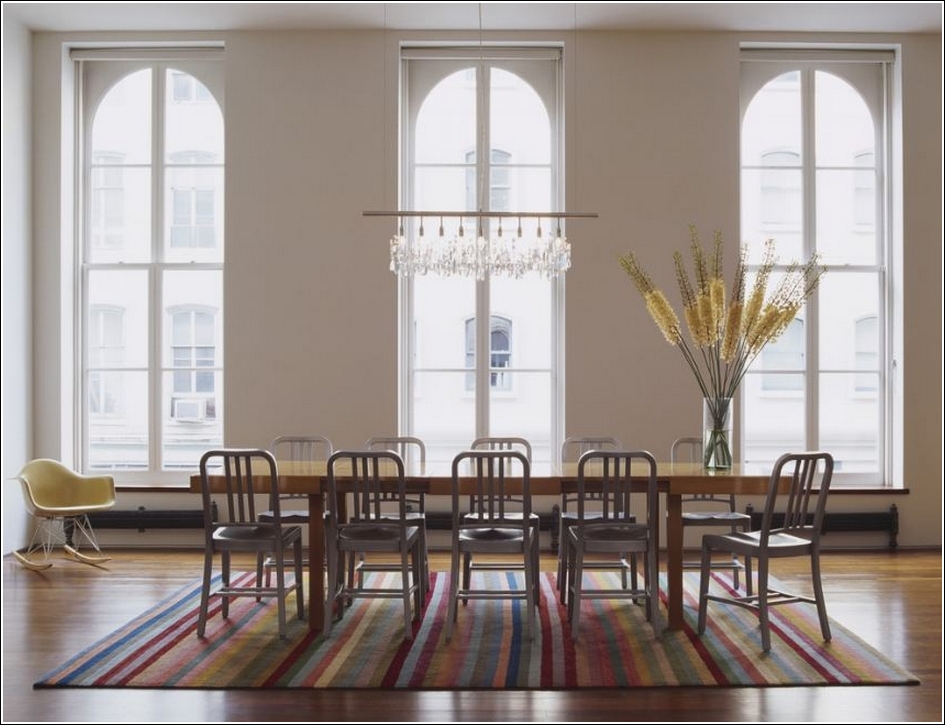 Via: spechtharpman
3. SPECHT HARPMAN
This dining room has floor to ceiling windows and is designed with a wooden table and gray painted chairs and all these are placed over a jazzy striped rug.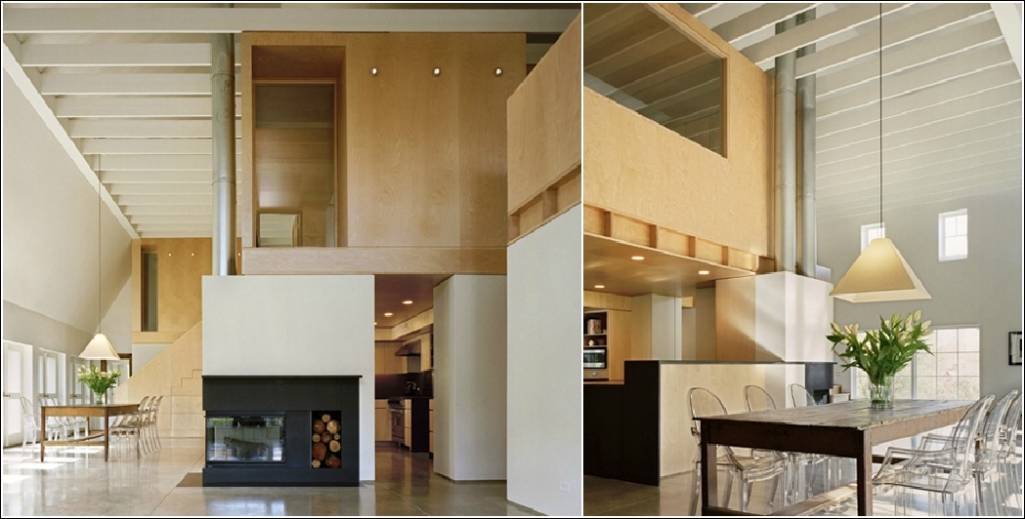 Via: spechtharpman
4. SPECHT HARPMAN
This dining room is designed in an open space just outside the kitchen and this place receives ample light. To beautify the sense of freedom of this place transparent chairs and a wooden table are used over which a large pendant lamp hangs.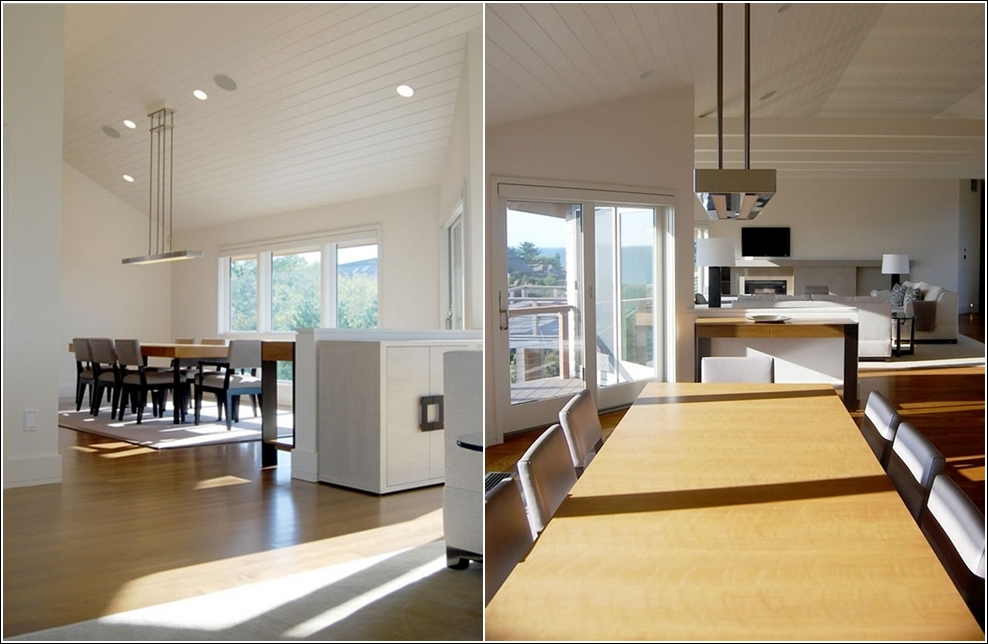 Via: capecodarch
5. Peter McDonald Architect
This dining room is carrying all the beauty in its simplicity. The chairs, table and the pendant light, all seem to be in a harmony.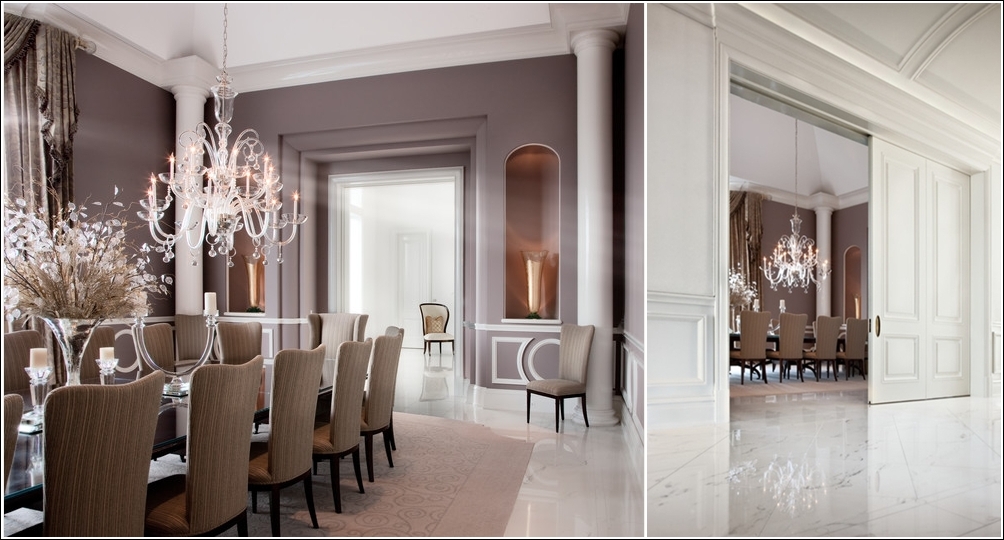 Via: rjedesign
6. ROBERT j Erdmann Design
This dining room in brownish hue looks absolutely a royal place to sit and have meals. The upholstered chairs with the glass top table and chandelier are creating a whimsical ambiance altogether.


Via: segev-photograph
7. Segev Photography
This dining room in cream and beige tones is yet another royal outlook dining room that is part of a large sitting area.


Via: larue-architects
8. James D. LaRue architecture design
The first dining room in this image is having a wooden floor with a large carpet upon which the dining set is placed. The second one is also having a wooden floor and a dining set of 6 chairs is placed in the centre. To make use of the space at sides colourful couches are placed that are looking fabulous with the white dining chairs.