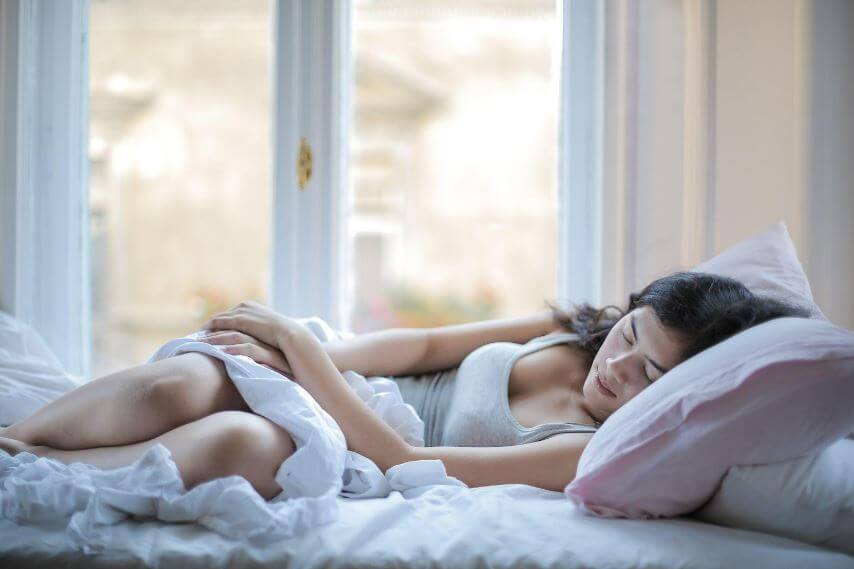 Getting a good night's sleep is important to maintain optimum health and wellness. Next to having regular and sufficient time to sleep, having a comfortable bed also gives you quality shut-eye. 
A bad mattress or a mattress that doesn't fit your sleep needs can directly affect your sleep cycle. It can lead to sleep debt which can cause an array of health issues. Aside from aches and pains, the body can lose out on sleep, leading to depression and lower cognitive functioning. This can significantly impact the quality of life of a person. So, carefully consider the mattress you buy. 
Does it give you back pains or stiffness upon waking up? Do you not feel rested when you sleep on it? If yes, maybe it's time to re-evaluate your needs and change your mattress? Experts may recommend a soft or firm mattress, depending on a person's preferred sleeping positions, posture, and other underlying health conditions.
Here is how to decide if you need a soft or firm mattress.
Back Sleepers
Some people sleep on their back as this is the most comfortable for them, while others aim to aid lower back pains. Back sleepers need a firm mattress to offer back support and relieve pressure points in the body. A firm mattress can help support the spine and neck better. It tends to keep the body's shape steady and aligned while you sleep. 
 It may feel like a softer mattress feels better in the beginning. But, ultimately, you will want the firm mattress option and notice improvements in your body and posture. 
Side Sleepers
Side sleeping is the most common sleeping position. It also offers a range of benefits and is ideal for people with health problems like sleep apnea, acid reflux, and high blood pressure. 
A hybrid memory foam mattress is a good option if you are a side sleeper or want to be one. Because you rest on the shoulder joint, you want something that contours to the body's shape. Also, a good thick pillow can relieve pressure on the shoulder and neck for side sleepers.
Hybrid memory foam mattresses can also work for stomach sleepers, though this sleeping position is not highly recommended for anyone, especially children and infants. If you sleep on your stomach, try breaking this habit by switching to side sleeping.
Hot Sleepers
Consider a mattress made with cooling materials if you tend to get hot while you sleep or live in tropical and humid areas. This is an important element of sleep as your body naturally wants to drop a few degrees when it is time to sleep. 
Being a hot sleeper can cause interruptions in your sleep cycle, leading to sleep deprivation when not addressed right away. Be sure that your mattress does not absorb and store heat. There are also bedding options and pajamas for hot sleepers that can help regulate body temperature. 
For Those with Allergies
Hypoallergenic mattresses alleviate allergy symptoms. One good example is natural talalay latex mattresses, which are hypoallergenic. Talalay latex is made from the sap of rubber trees; it is natural, environmental-friendly, and can resist molds and dust mites. 
Hypoallergenic mattresses provide comfort and do not aggravate allergies to synthetic materials and other chemicals. Some options are even wrapped with organic cotton covers, so if you have allergies to latex, you will have minimal to no allergic reactions. 
For Couples
If you and your partner have different sleep needs, consider an adjustable air mattress. These are a more expensive option but worth it for the health benefits. 
Adjustable air mattresses come with chambers that adjust the firmness, temperature, and elevation of each side of the mattress. This works great for couples, so no one has to sacrifice their comfort for the other. It can be customized based on each person's need, allowing both to sleep soundly. At some point, this can help strengthen a couple's relationships as good sleep leads to brighter moods and better health. 
Your Mattress Matters
Your beddings and mattress can affect the level of comfort and relaxation you get when sleeping. Evaluate what you need to get quality sleep and address health conditions. Additionally, actively observe your sleeping position to see if you need to change or maintain it. You can better decide whether to get a soft or firm mattress or if you need other specialized features for your beddings to help you get the best rest possible.