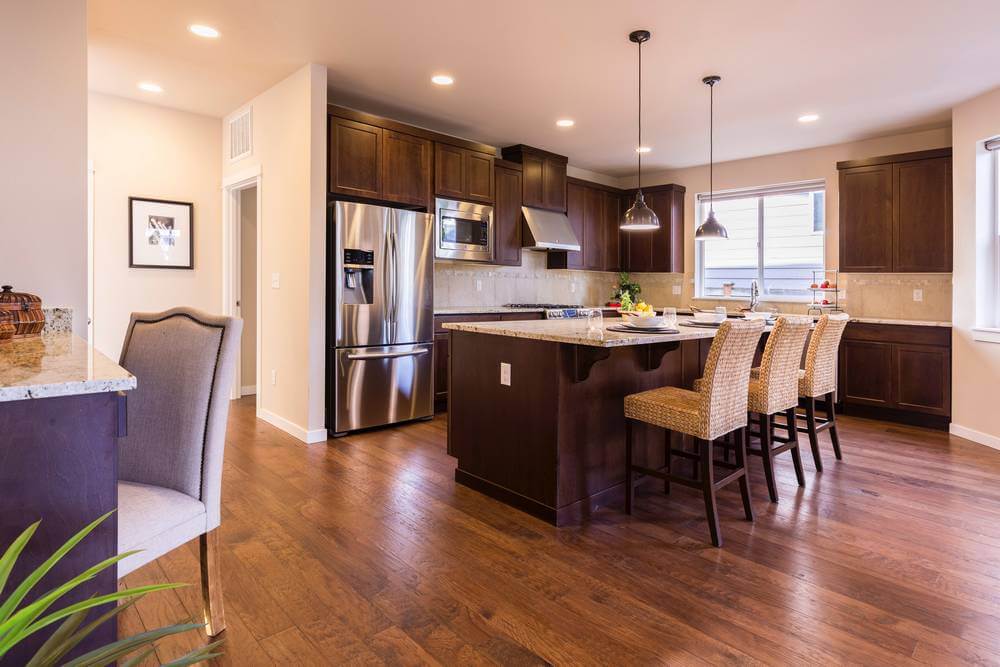 Have you seen the farmhouse look and absolutely love the beauty and warmth it creates in a home, but you're just not quite sure how to make it happen yourself? No worries, we've got you covered! Keep reading and we'll cover everything you need to know about decorating your home with farmhouse pendant lights and decor.
Farmhouse Pendant Lighting
Carefully selected lighting is without a doubt the quickest and most cost effective way to completely redo the style of a room in a hurry. In just a few hours, you can transform not only the feel created in a room, but also its function.
Add properly chosen farmhouse pendant lights over the kitchen island and you'll make cooking preparation a much easier task. For optimal placement, try spacing them about 30 inches apart (measuring from bulb to bulb) and hanging them about 30 to 36 inches above the countertop.
Farmhouse pendants will bring a sense of warmth to a room that can't be matched by any other decorative style. Look for lighting fixtures which feature plenty of wood, and also finishes like distressed or weathered to create a rustic, down home feel.
Farmhouse Furniture and Accents
Now that you've got your lighting situation taken care of, let's move on to another crucial element in the home: your furniture! It's easy to see how important your decisions here will be, as they take up so much space and their comfort level is vitally important to your ongoing happiness on a daily basis.
You'll again want to go with items which feature a lot of wood to retain the traditional, cozy feel which the farmhouse style dictates. You might consider something like a comfortable couch that features exposed beams, or perhaps a table with a weathered, aged finished.
If budget is a concern, you can really save a lot of cash without sacrificing your home's decor quality at all by making visits to thrift shops and secondhand furniture stores. To really go unique, try finding elements from a classic schoolhouse or decades old country home.
How to Combine Farmhouse Design with Other Decorative Styles
You might already have a clear picture in your head of just how you want your redecorated room to look like, but there's probably a good chance that this doesn't fit perfectly into the farmhouse style. That's no surprise! After all, there's so much to love about the other gorgeous decorative styles that exist out there.
For easiest blending, try combining the farmhouse style with elements from the vintage style. Since both emphasize the love of tradition, you're sure to find pieces from each with lots of commonalities that can be blended beautifully in a room. If you've already got an item in mind, make sure to take plenty of pictures so you can have it with you while browsing for others.
If you're looking to be more daring, then consider melding farmhouse design with modern. The modern farmhouse style has grown significantly in popularity in recent years, so you should have an easy search with plenty from which to choose. Many pieces are specifically designed with the blending of these two styles in mind, saving you a lot of time and hassle during your searching.
Just Some Final Things to Consider
Hopefully now you have an excellent understanding of how to add farmhouse pendant lighting and decor to your home. Remember that while it favors traditional elements, it can easily also be blended with more contemporary pieces.
Favor warm, earthy colors using materials like wood and metal, and you'll easily find items for your home that evoke the farmhouse look. It's an extremely popular category that's only gotten bigger in recent years, so you should have no trouble finding just the right pieces for you! Good luck!