Coffee is one of the most commonly taken drinks. Most probably, you are reading this while holding a mug. Or you've already had some to start your day. It's logical then for a house to dedicate a special place for this popular drink.
The coffee bar should be spacious, well-equipped, accessible, easy to maintain, and inviting as it's a regularly used spot. Below are some tips to help set up and design this invigorating spot.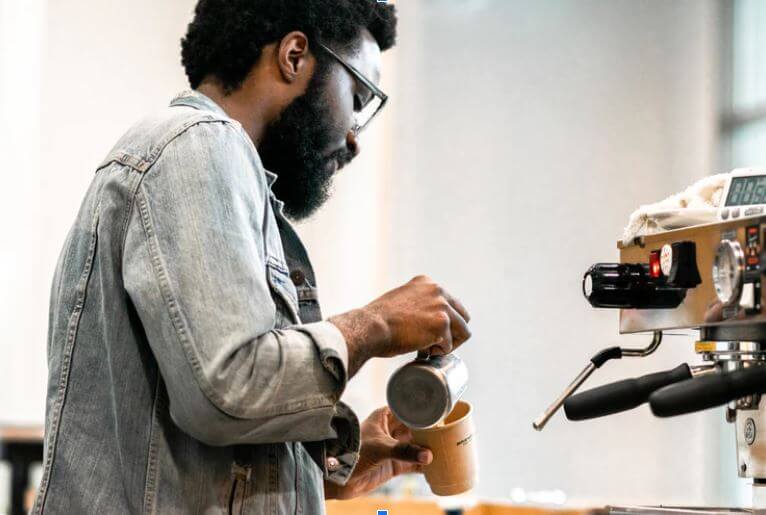 Spacious Enough
A spacious coffee bar will have everything that pertains to coffee in one spot. The coffee bar should have a space for mugs, teaspoons, trays, and a coffee maker machine, of course, to grind the coffee beans. Then, no one will have to miss the mug of their favorite drink, as they don't have to rummage all over the kitchen to put together bits and pieces for their coffee.
The coffee station can have some shelves where items are visible at a glance. On the shelves, put up the mugs, kettles, trays, and such like items. On the counter, have the assorted beverages and snacks. Some drawers will be helpful to store in the cutlery.
Efficiently Equipped
Coffee is made and taken in different forms. There is espresso, cappuccino, creamy coffee, coffee latte, coffee matte, and many others. To make these assorted types of coffee drinks, so as to meet different individuals' preferences, it's prudent to invest in a quality coffee machine.
After all, there is no coffee bar without coffee machines. Right? It's the centerpiece of this spot. Although all the best Nespresso machines may solve the main task of brewing the coffee, finding an appliance that suits your household needs is crucial. Your budget here helps much with the search as you would want to find something within your budget. To make the coffee bar visit a refreshing experience to look forward to, equip it with the appropriate coffee machines.
Easily Accessible Location
Drinking coffee is known to offer many health benefits. For this reason, the coffee bar is a popular spot in the house and is used quite regularly. It should, therefore, be at a location where one can conveniently walk in and make a mug of coffee. Since this coffee bar is in the kitchen, it should be some space away from the main area where other culinary work goes. This distance will ensure no one is in the way of the other in the kitchen.
At the same time, it should be a place that's convenient for guests to make their coffee at, without the intrusion into their host's privacy.
An Inviting Space
The ambiance and appearance of an environment inspire its users if it's well set up and relaxing. People visit the coffee bar for refreshments. If you are looking to improve your home's interior, it would be a plus if the environment is welcoming. Of course, the coffee spot is already popular with a modern coffee maker, but it would be more relaxing to have some more decorative features.
Uniquely shaped shelves where the items therein are artistically arranged would be beautiful. It would be a great idea to color-coordinate the coffee bar with the rest of the kitchen. It's also creative to make the coffee spot unique that stands out from the rest of the kitchen.
Easy to Clean and Maintain
The coffee bar is used many times a day, and this means it's a place that requires frequent cleaning and is a hygienic environment. This is especially because it's a spot where drinks and snacks are handled. The surface of the counter should, therefore, be easy to clean, durable, as well as able to endure hot spills and frequent uses.
The coffee machine will need a stable surface that to be placed on. These machines require frequent use, as well as thorough cleaning after use. Therefore, the areas they're used on should as well be safe for them to be on.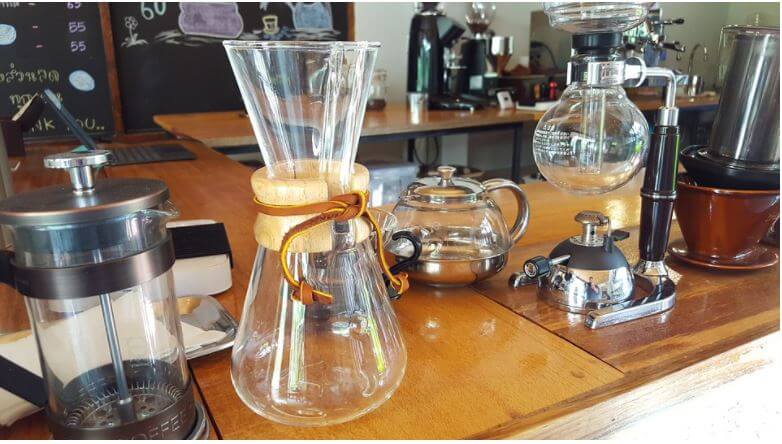 Yes, coffee is a popular drink, and as people continue to take it, let's make the experience worth it. Let's have a coffee bar that will be spacious, have the best of the best machines to make it, and make it inviting. While at it, ensure space has all that's required to have a mug on the go. This will make the world of coffee takers a better place.