If your home has been destroyed by a fire, the first thing you need to do is take a step back and give yourself some time to process what has happened. It's natural to feel overwhelmed, confused, and even scared after a disaster like this. But don't worry, you'll get through this. Here are some tips on how to recover after a fire destroys your home.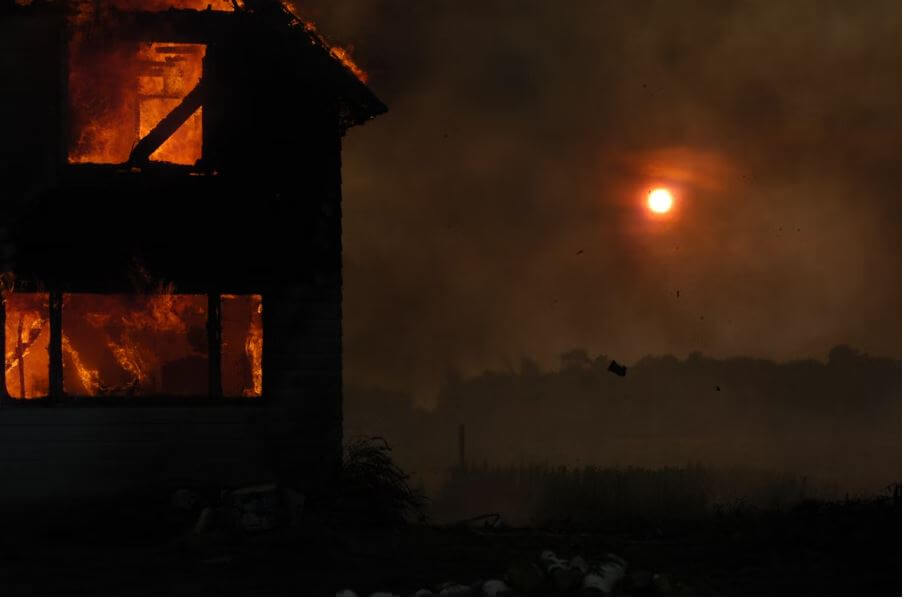 File An Insurance Claim
The first thing you need to do after a fire destroys your home is to file an insurance claim. This will help you cover the cost of rebuilding or repairing your home. Make sure to take pictures of the damage and keep all receipts for any expenses you incur related to the fire. Insurance claims are often complex and you might need to adjust your claim, so it's a good idea to hire a public adjuster to help you with this process. Additionally, your insurance company will likely require you to have a home inspection before they finalize your claim, so be prepared for that as well. For example, if you have to stay in a hotel while your home is being repaired, your insurance company will likely reimburse you for those expenses. 
Hire An Attorney
If you were not at home when the fire occurred, you will need to hire an attorney to help you with your case. Your attorney will be able to investigate the cause of the fire and determine if you have a legal claim against the person or company responsible for the fire. 
Get Help From Local Organizations
There are often local organizations that can help you after a disaster like this. For example, the American Red Cross typically provides food, shelter, and other resources to people who have been affected by a natural disaster. If you need help finding resources in your area, you can contact your local city or county government. 
Hire A Fire Restoration Company
Once you have filed your insurance claim, the next step is to hire a fire restoration company. These companies specialize in repairing homes that have been damaged by fires. They will work with your insurance company to get your home back to its pre-fire condition. Make sure to do your research when hiring a fire restoration company and only work with one that is licensed and insured. For example, local companies are often a good option because they are familiar with the building codes in your area. 
Consider Selling Your Home
If the damage to your home is extensive, you may want to consider selling it. This is often the best option for people who do not have the money to rebuild their homes or who do not want to go through the hassle of repairing them. If you do sell your home, make sure to work with a real estate agent who has experience dealing with fire-damaged homes. For example, some real estate agents may be able to help you get a higher price for your home if it is sold as-is. Additionally, you will need to have a home inspection before you can list your home for sale. 
Fire-Proofing For The Future
Once you have rebuilt or repaired your home, it's important to take steps to prevent future fires. For example, you should install smoke detectors and fire extinguishers in your home. You should also create an evacuation plan so that everyone in your family knows what to do in the event of a fire. Additionally, make sure to keep flammable materials like gasoline and propane away from your home. By taking these precautions, you can help protect your home from future fires. Also, consider buying fire insurance to protect your home in the event of another fire. 
Fire Health Implications
There are also some health implications to consider after a fire. For example, you may be at risk for developing respiratory problems if you were exposed to smoke or other toxins. If you have any concerns, you should see a doctor as soon as possible. Additionally, you may want to get your home tested for mold if it was damaged by water during the fire. Mold can cause a variety of health problems, so it's important to get rid of it as soon as possible. Recovering emotionally after a fire can be just as difficult as rebuilding your home. It's important to give yourself time to grieve and seek counseling if necessary. There are often support groups available for people who have gone through a disaster like this. 
Recovering from a fire can be a long and difficult process, so take your time. Don't try to do too much at once and be sure to ask for help when you need it. With time, patience, and the right resources, you will get through this and your home will be back to normal in no time.