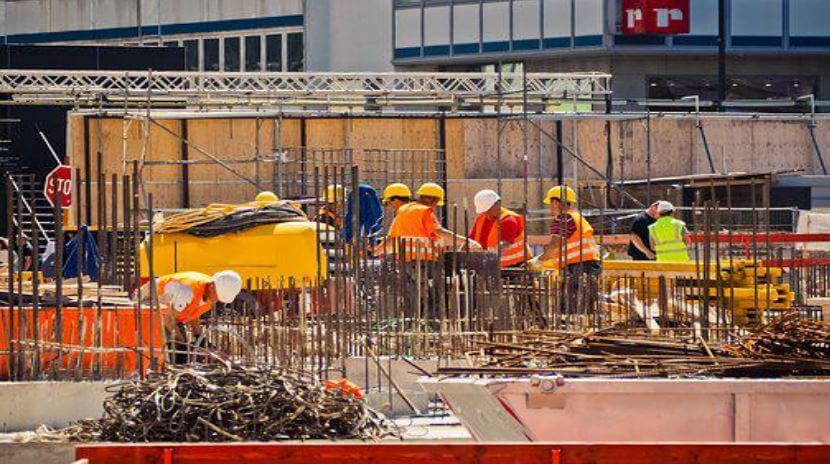 A construction project is challenging regardless of its size, but the more extensive the project, the more challenging it will be.
If you undertake a construction project on your land, you should know how to manage it. Otherwise, the project will fail halfway, costing you a lot of time and money.
You don't have to be a construction manager or professional to conduct a small project on your land. However, rushing in without any plan is the wrong path. The following are tips to help you manage a construction project on your property: 
Have A Plan
The most important thing you must do when undertaking a construction project on your property is get organized.
Organization will help you stay on track with every aspect of the construction, no matter its size. Therefore, evaluate all the factors and develop a plan of how you will undertake the construction project from start to finish.
You should create your plan months ahead of the beginning of the construction to allow for changes that will undoubtedly occur. It will also give you a sufficient cushion to do your research and make it less stressful. Address as many details of the project during the planning stage to give the project the best chance of success.
Have A Budget
One of the common problems construction projects of all sizes encounter is spending too much money. Therefore, you should create a budget to guide the spending for the construction project on your land.
You will be surprised at how expensive even a simple renovation project can be, which can lead to using money meant for other essential uses. Set a realistic budget based on the plan you formulate.
Your budget will tell you how much you need and if you will require financing for any aspect of the project. Do your best to stay within the budget and have a healthy margin of error in case of mishaps such as delivery delays or material shortages. 
Hire A Contractor
No matter how good a DIYer you think you are and how many projects you have completed on your land, hiring a contractor for a construction project is always a good idea.
Once you have a plan, including schematic designs of the project and a budget, you should start interviewing contractors. There will be many factors to consider when evaluating contractors, including cost estimates, knowledge, experience, and reputation.
It may take weeks for you to complete the contractor interviews and make a decision. However, the key is to ensure they are the right fit for you and the construction project you will be undertaking. 
Consider Using Specialist Software
When undertaking a construction project on your land, you will need all the help you can get. A construction project, including a remodel, involves many moving parts which are hard to track. 
So, it would be best if you considered using specialist software to manage the construction project. Construction management software like Archdesk™ is one of the tools that can help you manage the project.
Using such software, you can set up a construction schedule and manage deadlines and payments. It will make the entire construction project much easier to manage than if you were to do it otherwise. 
Get Insurance
You never want things to go wrong, especially during a construction project on your land, but you should have protection if they do. Therefore, you should get self-build or construction insurance before starting your project.
It will be much easier to manage your project if you know that you are protected in case things go wrong. The peace of mind you get from insurance coverage is priceless, but shopping for the best deal is an excellent idea. 
There are numerous factors to consider when undertaking a construction project on your property. Tips to help you manage the project include having a plan, creating a budget, hiring a contractor, using specialist software, and getting insurance. Using these tips, you will have a much easier time managing a construction project on your land.