Do you enjoy the simple country life? The rural way, but a little more refined, is what we define cottage core as.
The term cottage core may be a new one to you, but it essentially at its heart is a refined romantic version of the country or rustic decor. Like a blissful English cottage, cottage core creates a soothing atmosphere with its lush, earthy colors.
It will remind you of a cottage in England that makes you want to kick out your shoes and relax by the warmth of the fire. Today in this blog, we will look into ways to incorporate an aesthetic cottage core vibe into your dream space!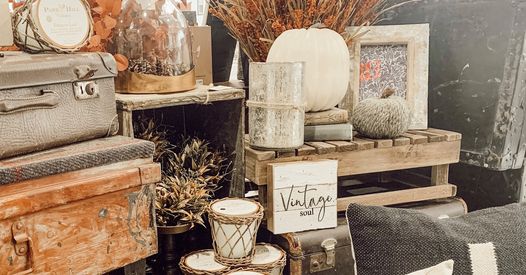 Add Plants
Cottage core is a trend that will remind you of living in a charming cottage in the middle of a small forest. There you hear the calming sound of birds, sheep, and goats from the surrounding pasture and while you sip your freshly brewed tea while looking at your flower garden full of blossoms.
The easiest way to incorporate cottage style is by introducing live plants and flowers into your space. There's something instantly pleasing about their look – it now lifts the face of any design scheme!
Vintage Furniture
Just get some old furniture from your grandmother's house. We're sure she has plenty of furniture that hasn't been used in years. Or get it from a flea market. They have a lot of furniture that's rarely used and is just collecting dust. You'll be surprised how some people can just toss these things!
You can do a few simple things to give the furniture a fresh look. First of all, paint them with something you already have at home, so they match your decor.
Make sure the colors are on the light side, like maple rather than teak wood, if that's what your decor is already made up of or is going to be.
If you're planning on having a farmhouse theme, you would need farmhouse furniture, and it will be easy to go from cottage core style to farm core style since they're both about being simple and laid back and having fun with color!
Use Dried And Real Flowers
There is something so beautiful about dried flowers. You can incorporate it in so many ways. You can have someone make resin art out of it.
You can then use real flowers that look dreamy-like wildflowers on a glass vase. You can preserve it and frame it too!
Keep the story in line- it should seem like you just had a walk from the forest and got beautiful wildflowers for home!
The Magic Of Lace And Vintage Fabric
The first thing that comes to mind when we think of upholstery fabrics for vintage homes is lace. It's a staple in crafting cottage-style decor and the best fabric choice out there for creating a serene atmosphere within your home.
The best type of lace to use is sheer and lightweight. You can also accompany your floral prints with fur or even bold stripes and checks that bring some sort of interest into the mix, but don't forget how beautiful florals and beautiful lace look together!
Use A Basket
Baskets mix with cottage core-like ice cream and a doughnut couple with each other. They are perfection, and we can use them both as a functional element and an aesthetic element.
You can use the basket for storage, and you can also use it to add more interest to your space. Such as, use baskets to store just about anything from flowers, even shoes! Accessories, like baskets, bring the entire room together, creating a visual focal point that multiplies its overall aesthetic.
Conclusion
We hope you enjoyed our article about how to incorporate cottage core into your home. We know that you will make the most out of this technique and make a home that you can be proud of.