Optimizing your entire bedroom is important to ensure a good night's sleep, but nothing else is more important in that regard than the bed itself. In this post, we will discuss a few quick tips on how you can turn your bed in to a sleep-perfect space.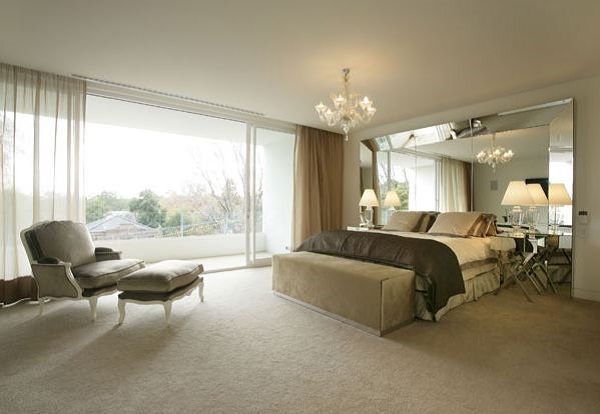 Invest in an Adjustable Bed
The experience of visiting a hospital is seldom a pleasant one, and the general bed is not always comfortable. Nevertheless, most hospital beds come with at least some degree of adjustability these days, making it easier for patients to sit up and eat without exerting themselves too much.
What if you could add even more flexibility to one of those beds, enlarge it to California King Size and then make it infinitely more comfortable with a super comfortable mattress? That is exactly what the modern, made for home adjustable beds are! Whether you are suffering from sleep apnea or edema, or you just want a big, comfortable and all-purpose bed to sleep in, pay the Best Mattress Brand a visit and find a great one for your home today.
Invest in a High-Quality, Pressure Relieving Mattress
Your adjustable bed should come fitted with an adequately adjustable mattress too. Just in case you don't have the budget for a new bed right away, even a new mattress can do wonders for your back, neck, and quality of sleep. Just be sure to choose the right firmness and material in accordance with your usual sleeping position. For the most part, memory foam is best known for its amazing pressure reliving properties. The firmness rating is of utmost importance though, but we will discuss this in the next point.
Make Sure Your Weight and Sleeping Posture Matches the Mattress's Firmness
This is a complex situation but one that is well worth exploring for the sake of your health. You will need to choose your bed and mattress, or just the mattress in accordance with your own weight and usual sleeping position. This requires maintaining a delicate balance because back and stomach sleepers need firm support to relieve pressure from their lower back. Stomach sleepers need the support even more than back sleepers, but both postures benefit more from mattresses that are on the firmer side.
However, there is also the sleeper's weight to consider. If they are not heavy enough, then a firm mattress will feel like a slab of stone! If they are too heavy for a medium soft mattress, their body will sink in without actually relieving any of the pressure. A side sleeper trying to sleep on a firm mattress will find themselves being turned into a back sleeper by force! To keep things more coordinated, we have a simple chart to help you.
Soft

– Side sleepers weighing 150lbs or below.

Medium Soft

– Side sleepers weighing between 150lbs – 200lbs, back and stomach sleepers weighing below 150lbs.

Medium

– Side sleepers weighing 200lbs – 250lbs, back and stomach sleepers weighing 150lbs – 200lbs.

Medium Firm

– Side sleepers weighing 250lbs – 300lbs, back and stomach sleepers weighing 200lbs – 250lbs.

Firm

– back and stomach sleepers weighing between 250lbs – 300lbs, side sleepers weighing 300lbs+

Extra Firm

– Back and stomach sleepers weighing 300lbs+
By now, you should have all the knowledge you need to start taking steps towards turning your bed into a sleep perfect space. Also, do make sure that the windows are properly curtained or blinded to not let sunlight interrupt your sleep. Sunlight is essential, but most of us do not work on a schedule that allows us the luxury of rising with the first rays of sunlight!