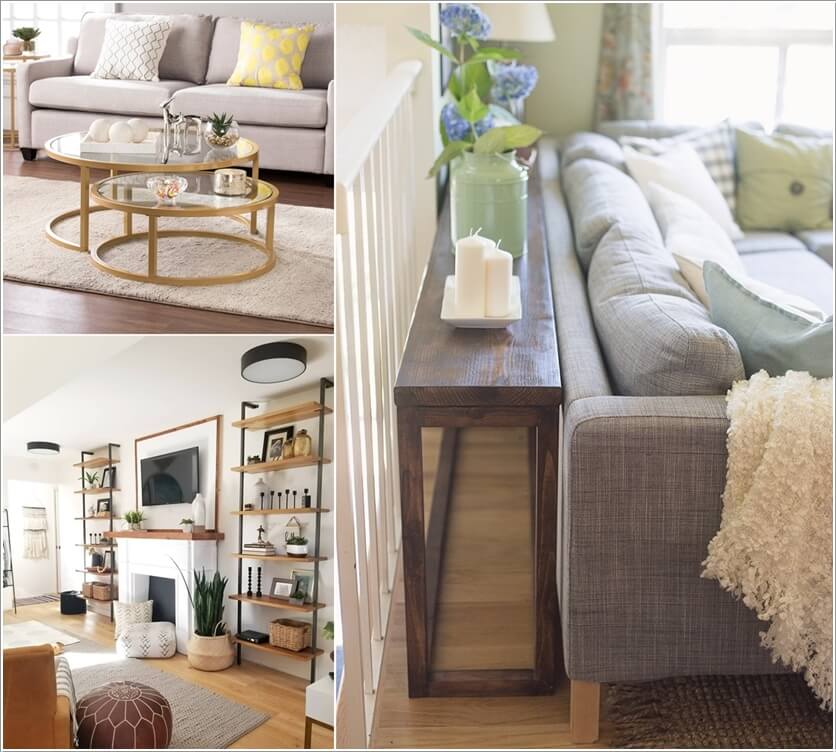 Either the living room you use is a big or a small one, making the best use of the space is everyone's priority. By some clever design strategies you can make the most out of your living room. We have gathered some suggestions that will give you some help. Take a look:
1. Install High Floating Shelves to Cover a Whole Wall with a Storage Solution
Take a look at how these floating shelves efficiently and effectively save space and make the room look more organized.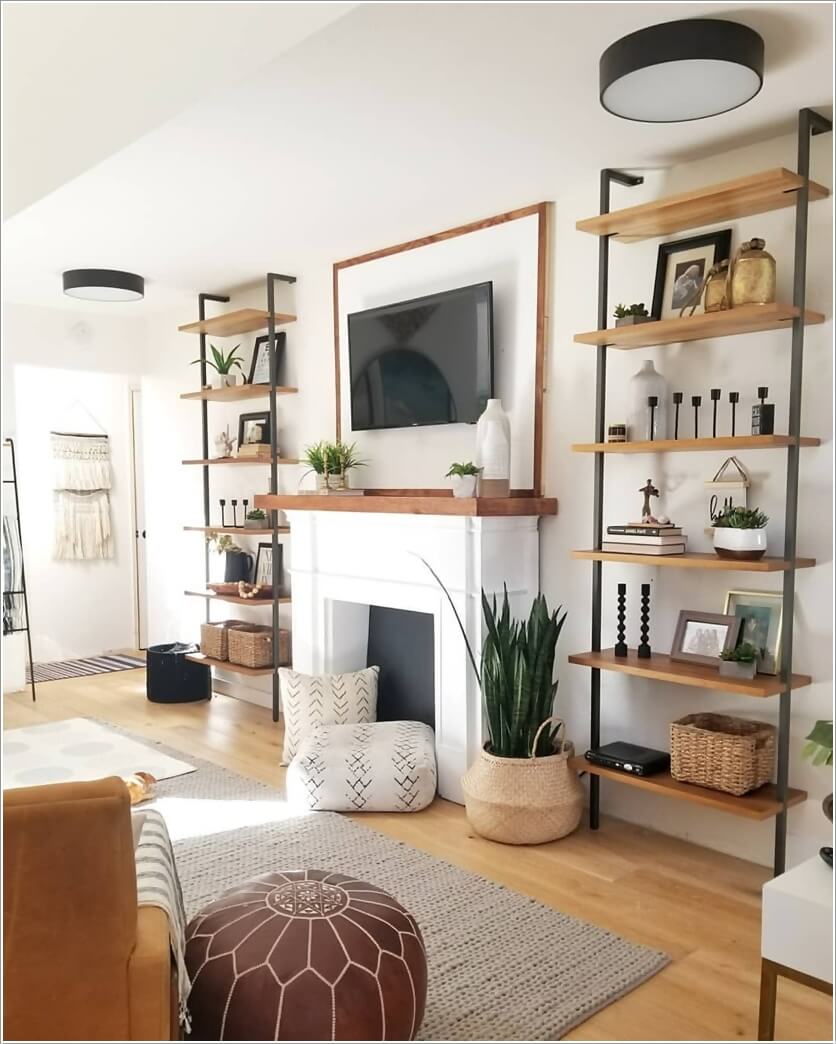 Image via: kismet_house
2. Build a Skinny Behind the Sofa Table for Cheap
The skinny here provides a great display area for fresh flowers on vases and scented candles, adding beauty to the living room.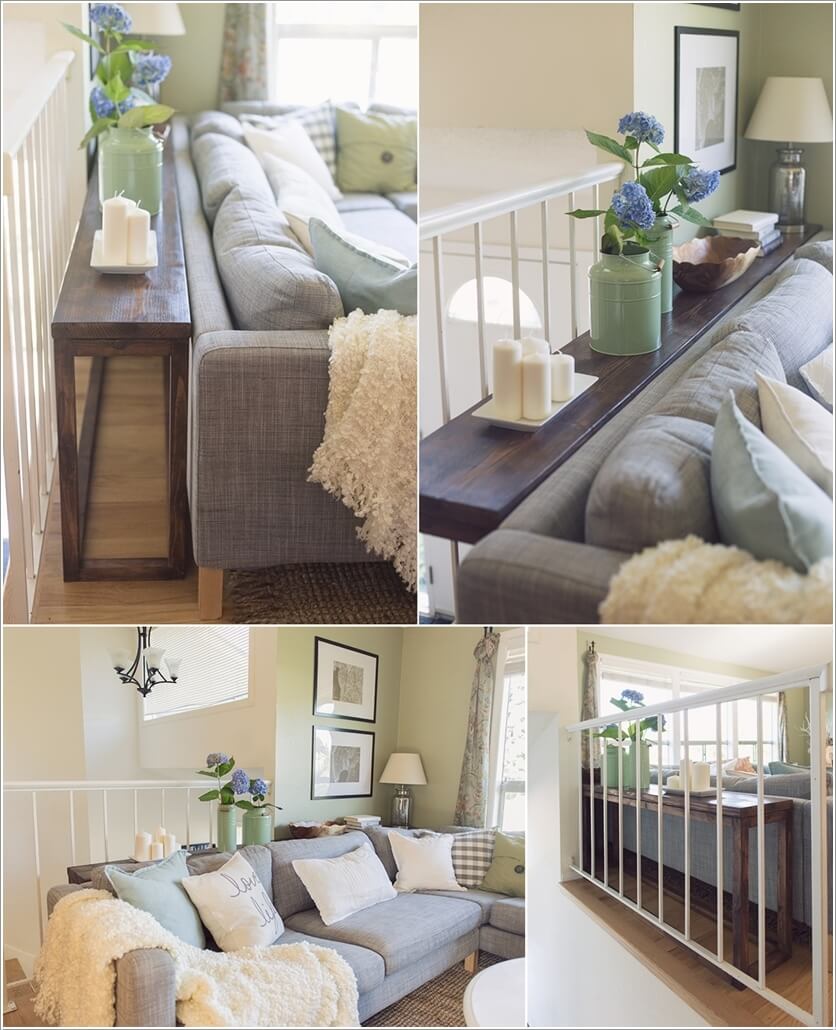 Image via: jennasuedesign
3. Place a Storage Coffee Table That Brings Style Along Providing Space for Storing Some Extra Throw Pillows or a Throw Blanket
Incorporating this storage table in the living room is such a bright idea!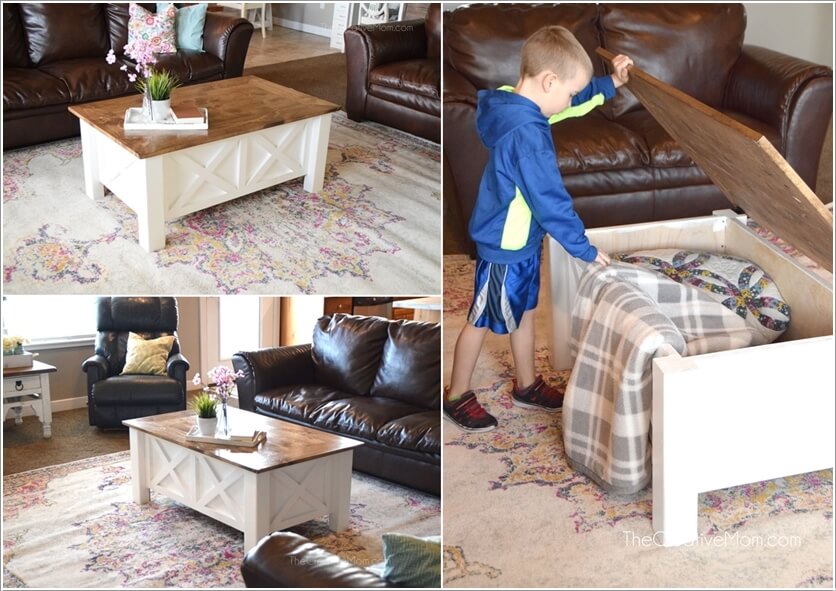 Image via: thecreativemom
4. Get a Wrap Around Sofa Shelving Unit
This clever living room design can save you so much space while adding more storage solutions neatly and beautifully.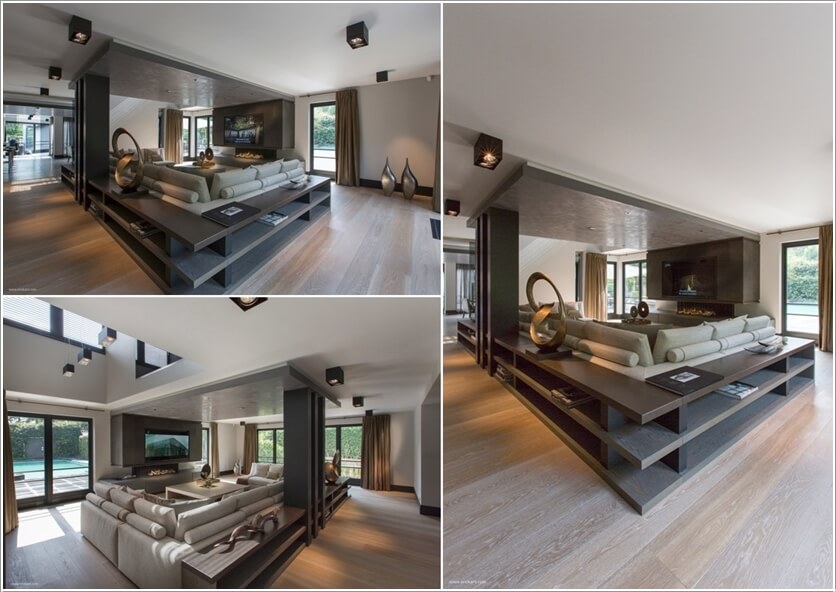 Image via: homedesigning
5. Install Window Seats and Outfit Them with Storage Compartments
Check out how these storage compartments seamlessly blend with the appliances and other home décor elements.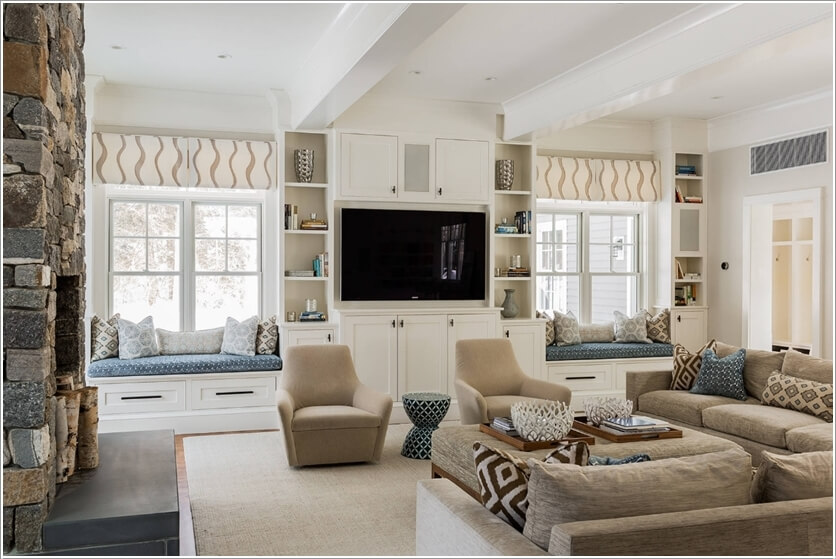 Image via: houzz
6. Put a Coffee Table with a Multifunction Fold Out Design
To save space, you can choose any multi-functional furniture, like this coffee table. This furniture can be an excellent storage solution for your magazines, notebooks, pocketbooks, gadgets, or other small items.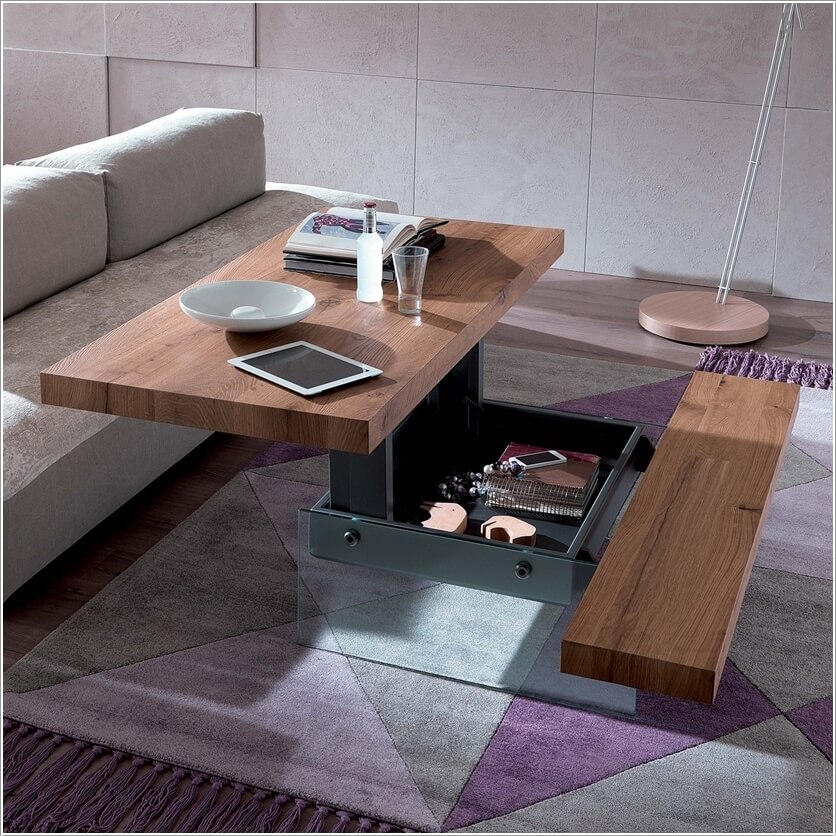 Image via: arredaclick
7. Buy a Coffee Table That can House Seating Such as Poufs That Can be Tucked in When Not in Use to Save Space
With this furniture design concept, you'll never run out of seats for guests and visitors.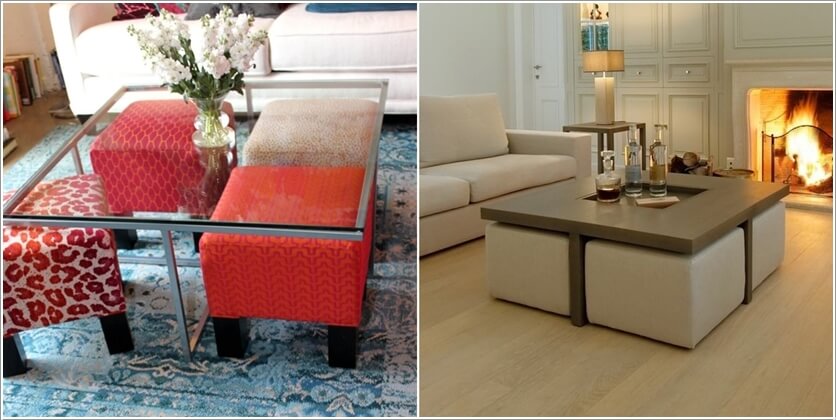 Image via: shopdesign
8. Instead of Placing Lots of Tables Occupying Unnecessary Space Put Nesting Tables
These nesting tables are simple and minimalistic yet highly functional and elegant.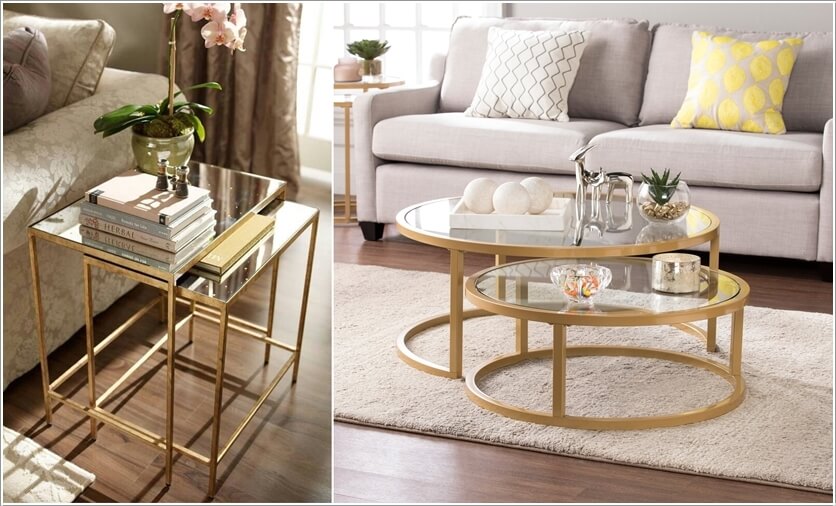 Image via: guiaparadecorar , overstock
9. Get Storage Side Tables
These storage side tables are rustic and unique in every sense.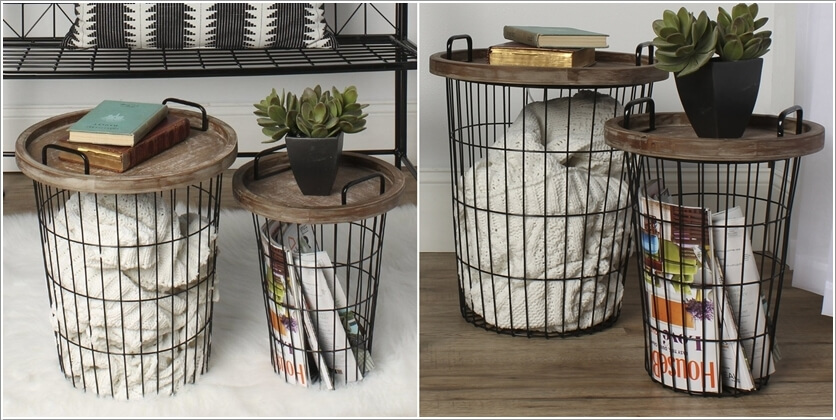 Image via: wayfair
10. Choose Light Colored Furniture for a Lighter Visual Effect
Style your living room with these blue shades to create a comfortable and lighter visual room effect. 
Takeaway  
Make the most out of your living room. Include various stylish, unique furniture pieces that match your interior theme. Choose functional, high-quality, and stylish furniture and home.