Revamping and organizing your backyard is a great way to enjoy nature, spend quality time with family, and most importantly. give yourself the much-needed fix of fresh air to breathe. Whether you have a huge backyard in the suburbs or a cozy one within the city, a few adjustments can make your outdoors enjoyable during times and help you utilize the space to the max. Without further ado, here are four tips that will assist you in tweaking up your outdoor space.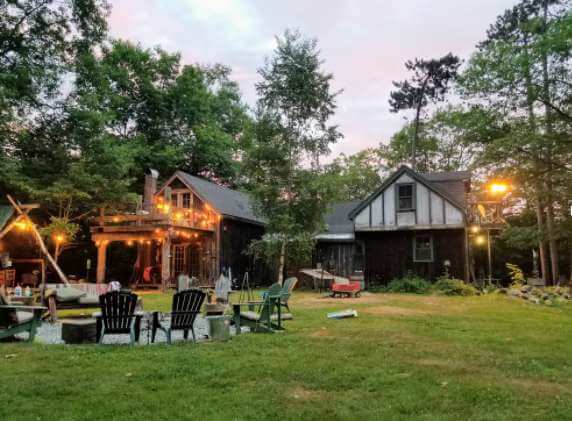 Make Smart Choices
Analyze the natural aspects and determine how they affect your outdoor space. Before you set up anything, figure out the wind direction, the places where the sun shines throughout the day, and water drainage to name a few. Moving forward, take adequate measurements to map out the space you will be using so that it becomes easier to select the appropriate outdoor furniture.
Replacing old furniture with new easily helps in creating a fresh look and naturally encourages to spend time outdoors. People with huge spaces can opt for comfy outdoor designs that match their outdoor setting whereas people with small backyards can choose portable furniture that can serve a dual function. For example, you can find stools or benches that can be converted into a table or select an ottoman with storage drawers underneath to make the most out of your furniture. Doing this will help in maintaining a neat, tidy, and minimalistic look. You can add personality to your outdoor setting by adding rugs and liven up the space.
Go Green
For people with an ample outdoor area, adding a beautiful garden will surely make you spend more time with nature while maintaining a stunning outdoor area. Most backyards or outdoors have trees that can be trimmed, pruned, removed, or can even be moved by tree service providers because these professionals have the adequate equipment, expertise, and experience to handle these tasks. One thing to remember is that not all tree services can provide quality services so research to point out the service best suited for you.
Ensure Safety
Make an adequate plan to ensure your safety while you enjoy the outdoors with your family. For example, if you have plans to give your backyard a nice fireplace to sit with your loved ones and enjoy, making the area easily accessible and ensuring safety should be the priority. Make the fireplace sitting area at least four-meter apart to avoid accidents.
The Infrastructure
Whether you're thinking of installing a pool or want to create a fireplace that everyone could gather around and enjoy winters, planning is necessary. Make a rough sketch of the things you want to place and plan to provide the relevant infrastructure like gas lines, electricity cables, drains, etc. If you have budget constraints, it is still best to run cables or gas lines to areas you would want to install things in the future. Furthermore, try to place gas lines, wires, and relevant things at places that can be easily accessed if a fault occurs.
These were our tips to tweak up your outdoor space and make it lively for you and your loved ones. We hope that this information helps you in making the right choices. Still, there are a lot of things like adding lighting, making outdoor kitchens, installing a barbeque pit, or building decks that can also help you elevate outdoors. So it is always best to figure out your requirements and then decide accordingly for better outcomes.