Your backyard is a great place to relax and escape the hustle and bustle of everyday life. It's also a great place to entertain guests! If you're looking for ways to improve your backyard, we've got you covered. In this blog post, we will discuss some simple tips that will make your backyard look stunning. So, whether you're looking to add some extra living space or just want to make your yard more inviting, read on for some ideas!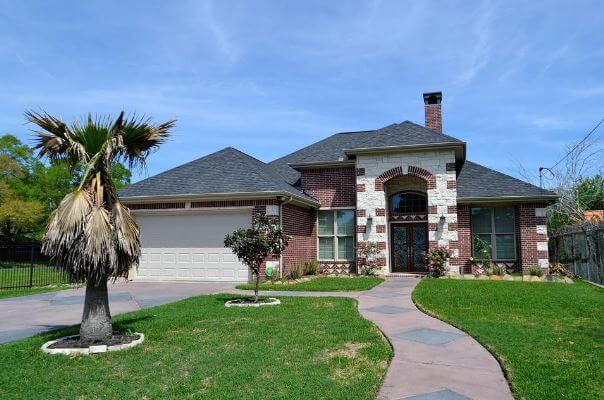 Repaint Your Fence
Your fence is one of the first things that people see when they look at your property. If it's old and faded, it can really bring down the overall appearance of your yard. A fresh coat of paint is a quick and easy way to brighten up your fence and give your backyard an instant makeover. There are a variety of colors to choose from, so you can find the perfect shade to complement your home. Some of the most popular choices for backyard fences include white, black, and brown. However, when buying paint for your fence, make sure to get quality exterior paint that will withstand the elements. You can ask for advice at your local hardware store.
Mow Your Lawn
Nothing says "welcome" like a neatly trimmed lawn. If your lawn is overgrown, it can make your backyard look unkempt and uninviting. Mowing your lawn on a regular basis is a great way to keep it looking neat and tidy. In addition to mowing, you should also fertilize and water your lawn on a regular basis to keep it healthy. If you're not sure how to care for your lawn, you can ask for advice from a professional landscaper. Or, you can simply do a quick online search for tips.
Add a Water Feature
Now that you've taken care of the basics, it's time to add some finishing touches to your backyard. One way to do this is by adding a water feature. Water features can range from simple bird baths to large ponds. They add a touch of elegance to any yard and are also great for attracting wildlife. If you decide to go with the birdbath fountain for your home, be sure to place it in a spot where you can see it from your house. This way, you can enjoy the sound of running water while you're relaxing in your backyard. On the other hand, a larger pond will require more maintenance, but it will also provide a beautiful focal point for your backyard. If you're not sure what type of water feature would be best for your home, you can always consult with a professional.
Make a Place for BBQ
If you love to entertain, then you'll need a place to cook out! Creating a dedicated space for BBQ is a great way to make your backyard more inviting. You can either build an outdoor kitchen or simply designate a spot for your grill. If you don't have the space for a full kitchen, you can still make a great BBQ area by adding a few basics, such as a countertop, sink, and storage. And of course, don't forget the grill! There are a variety of grills to choose from, so you can find one that fits your needs. Imagine one day you invite your friends over for a BBQ, and they are amazed at how beautiful and inviting your backyard is.
Install Awnings
If you want to enjoy your backyard year-round, then you should consider installing awnings. Awnings provide shade and protection from the elements, so you can enjoy your backyard even on the hottest days of summer. There are a variety of awnings to choose from, so you can find the perfect one to match your home. However, some popular choices include retractable awnings and freestanding awnings. When choosing an awning, make sure to consider the size of your backyard and the amount of sun exposure it gets. In addition, make sure to choose an awning that is durable and easy to maintain.
Add Furniture
Another great way to improve your backyard is by adding furniture. This will create a comfortable space for you to relax and entertain guests. Imagine hosting a summer party and everyone is gathered around your beautiful backyard, enjoying the food and conversation. When choosing furniture for your backyard, there are a few things to keep in mind. First, you'll want to choose pieces that are durable and easy to care for. Second, you'll want to choose furniture that compliments your home's style. This means that if your home is more traditional, you'll want to choose furniture that has a classic look. However, if your home is more modern, you might want to choose furniture with a more contemporary design. Also, you'll want to make sure the furniture is comfortable. And finally, make sure to measure your backyard before you buy any furniture. This way, you can be sure that the pieces you select will fit comfortably in the space. Once you've found the perfect furniture, you can add some finishing touches, such as cushions and pillows.
Add Plants
And last but not least, you can add some plants to your backyard. This is a great way to create a beautiful and inviting space. Plants can also provide privacy, so if you're looking for a more private backyard, then this is a great option. When choosing plants for your backyard, choose something that is low maintenance. This way, you won't have to spend a lot of time caring for them. Also, make sure to choose plants that are native to your area. This way, they will be better suited to the climate and soil conditions. Once you've selected the perfect plants, you can add some mulch to help retain moisture and protect the roots. You can also add some garden lights to highlight your plants and create a beautiful nighttime space.
As you can see, there are a variety of ways to improve your backyard. By following these tips, you can create a stunning backyard that you'll enjoy for years to come. So what are you waiting for? Get started today