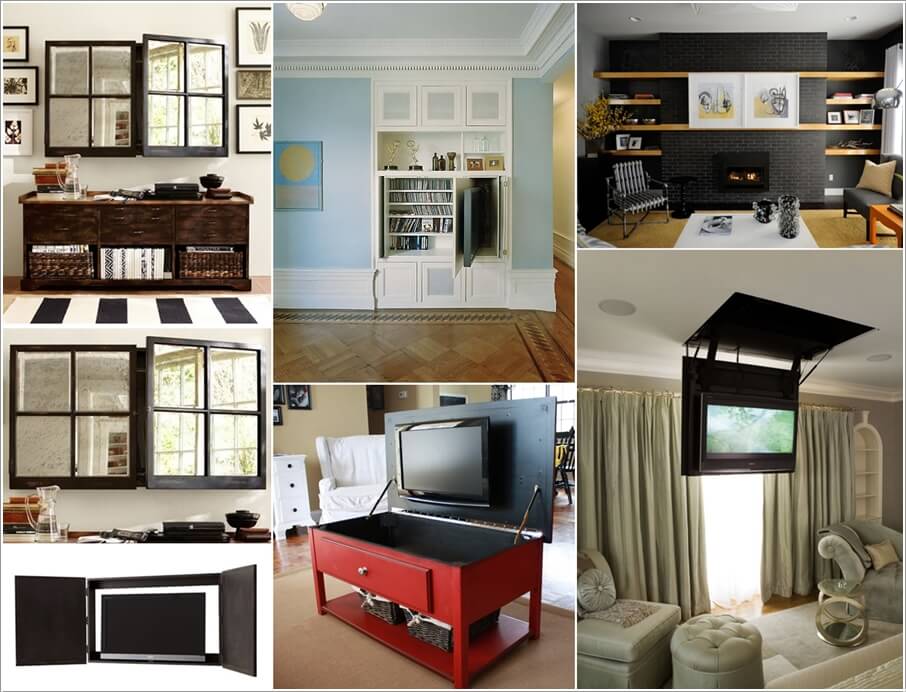 Sometimes when the TV is not in use the black square occupying the wall space can feel annoying and monotonous. Well, for that instead of changing the places of the TV to feel a change, simply create a set up that hides the TV in no time when not in use. Regarding the ways to do this, we have collected some awesome ideas for you. Take a look and be inspired:
1. Install a Built In That Hides The TV in a Thin Slice of Space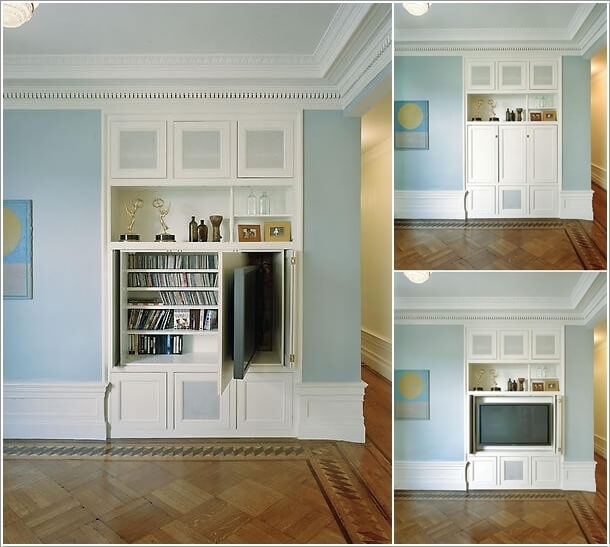 Image via: houzz
2. Hide The TV Inside a Glamorous Mirror Cabinet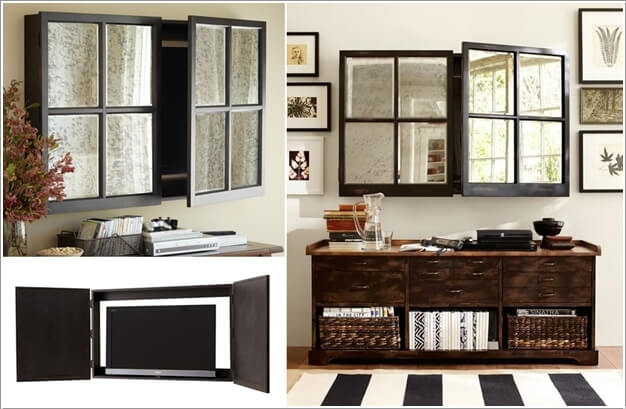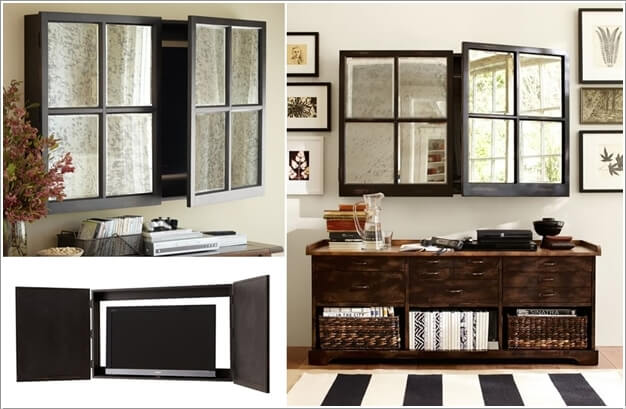 Image via: pottery barn
3. Install a Tiled Sliding Panel So That It May Seem Like a Wall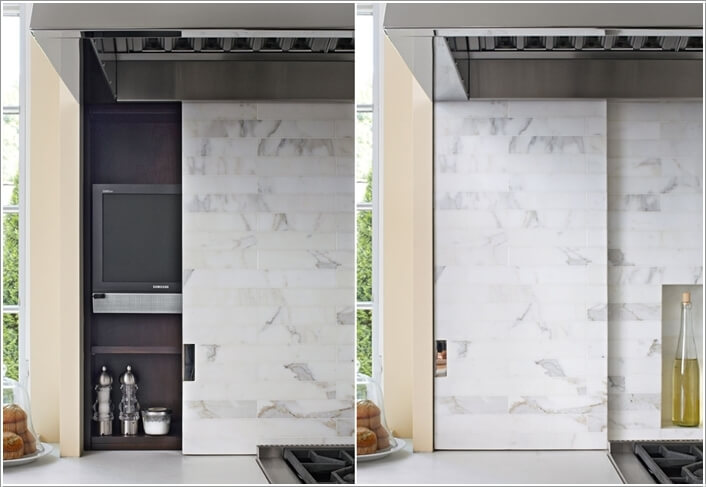 Image via: traditional home
4. Oh Look! A Simple Map Can Do Wonders Too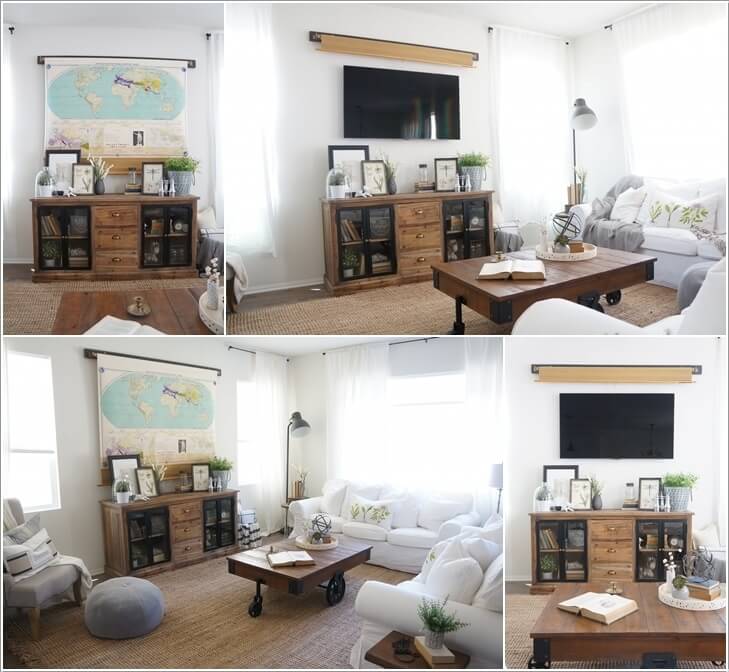 Image via: home love stories
5. Install Sliding Artwork Frames In Front of The TV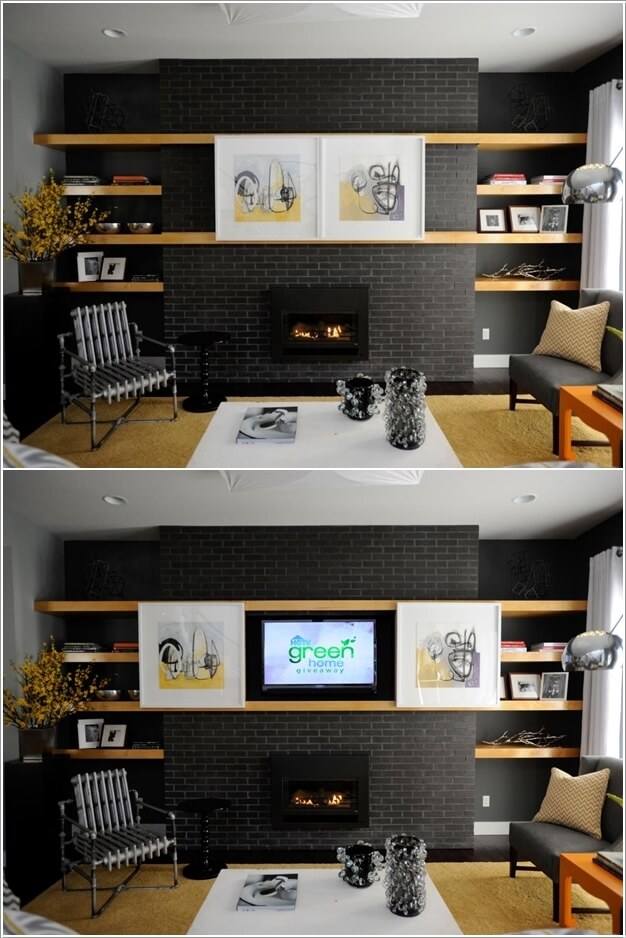 Image via: decorating your small space
6. Wow! You Can Build a Coffee Table That Hides a TV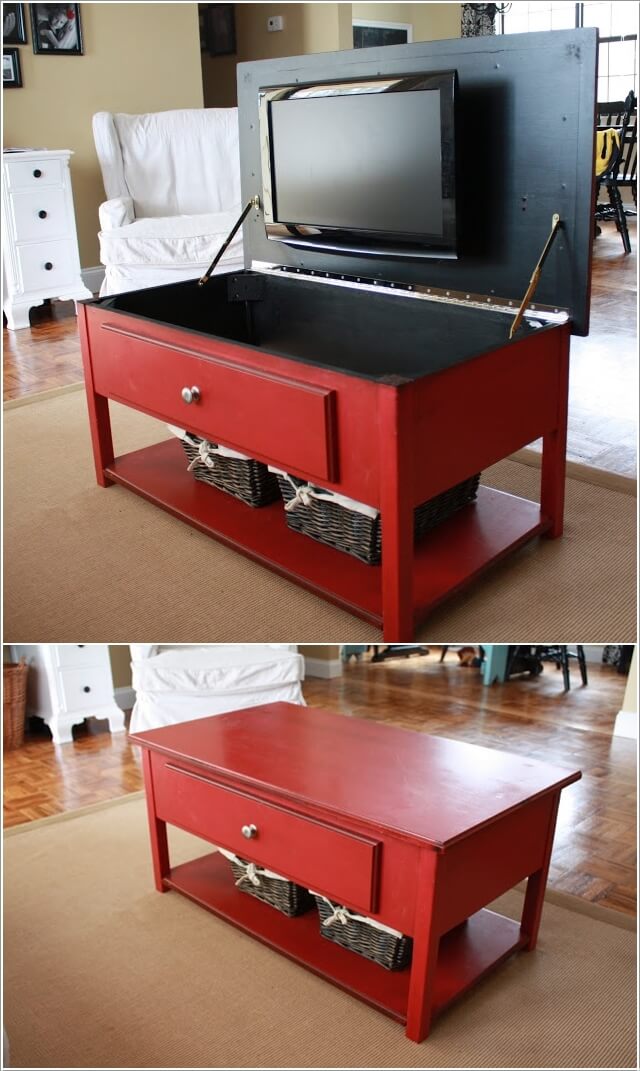 Image via: just laine
7. How About a TV Lift Cabinet?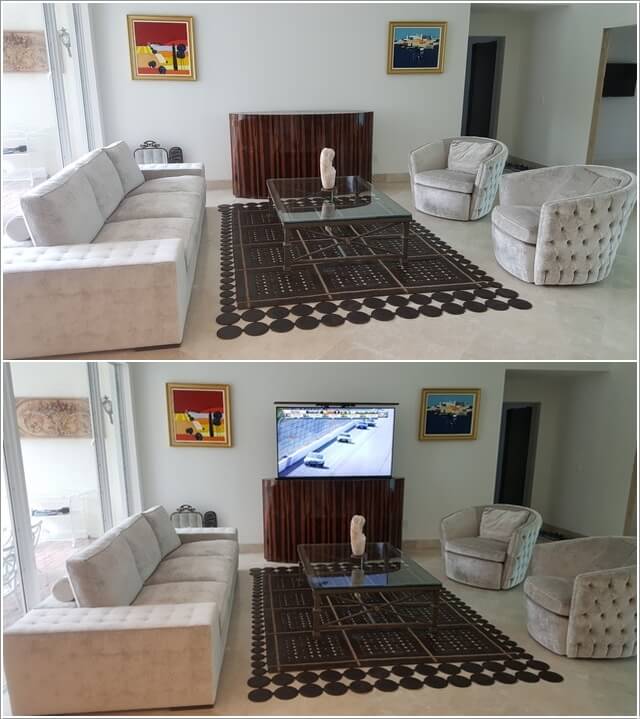 Image via: hgtv
8. Invest In a High Tech Motorized TV Cover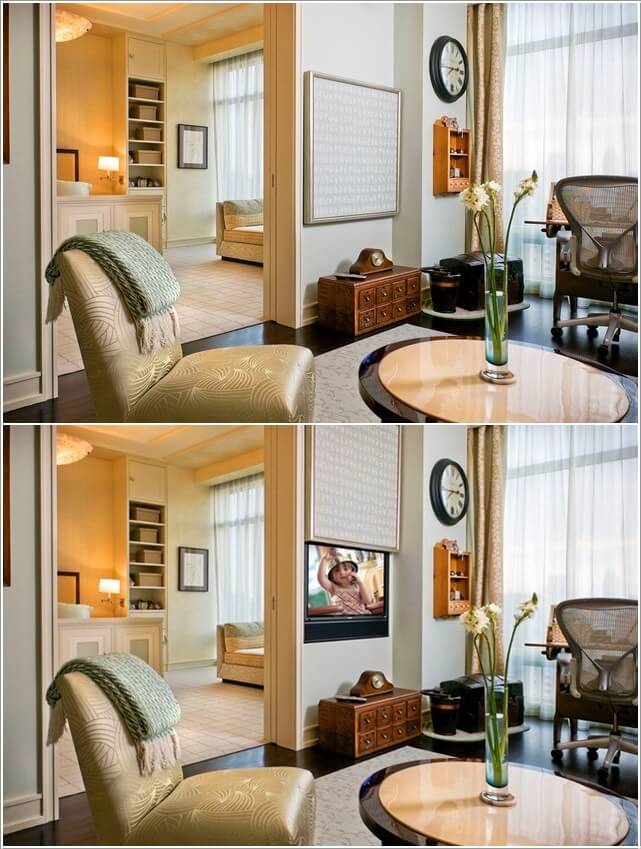 Image via: houzz
9. Install It In The Ceiling to Be Taken Out When Needed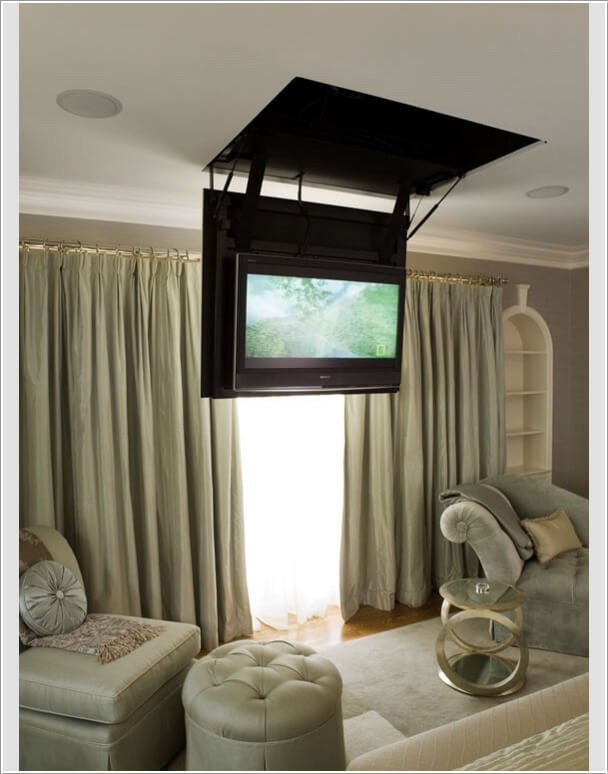 Image via: houzz
10. Cleverly Hide It Inside a Vertical Shallow Cabinet



Image via: houzz