There is something extremely comfortable, cozy, and welcoming about rustic cabins. They provide you perfect escape from the hustle-bustle of your everyday life and offer you peace and warmth.
However, taking long vacations to a charming cabin tucked in the beauty of nature isn't always possible. But this doesn't mean that you cannot enjoy the cozy vibes of a cabin – You most certainly can!
Rustic home decor has become the perfect solution for people who love the feeling and aesthetics of a woodsy cabin. It enables you to enjoy the relaxing vibe of a quaint and charming cabin at your home. Sounds tempting, right?
So, how can you give your home's interior design a rustic cabin vibe? Read this piece till the end to get all of your questions answered!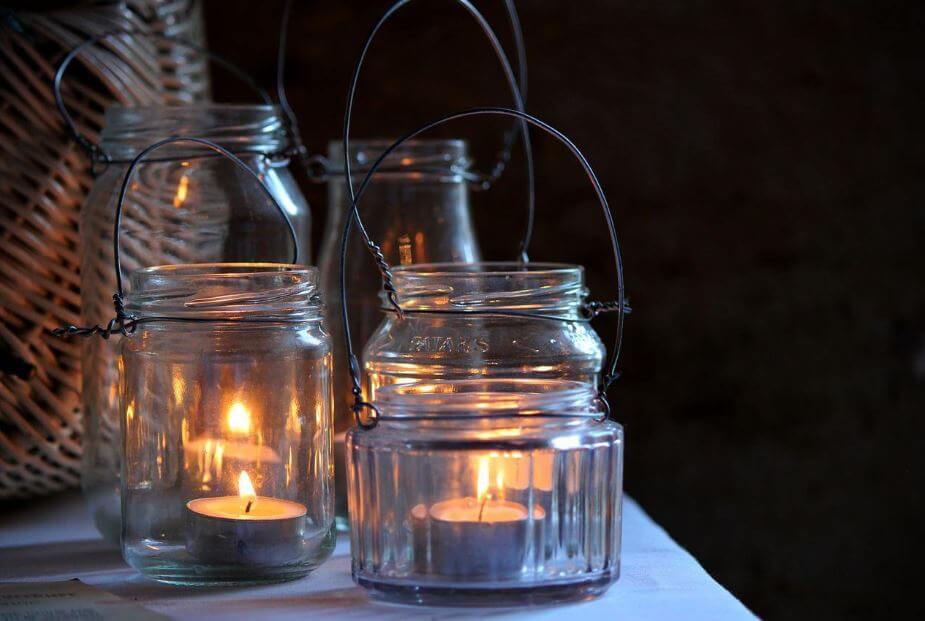 Wood, Wood, and More Wood!
Wood is the main element of a rustic cabin. From wooden furniture to wooden doors to wooden floors and ceilings, make sure to use a lot of high-quality wooden items while decorating your house.
You can go for different textures and colors, you can choose bold statement wooden furniture or go for a simple one, the choice is all yours. As long as you use top-notch and durable material, you will be good to go!
Rustic Chandeliers

For the Win!
Rustic chandeliers have become a staple in rustic home decor styles. These chandeliers illuminate your entire space, but they also give a majestic Disney movie-like look to your haven. And the best part is that you can easily find rustic chandeliers for both traditional and modern homes.
From the classic lantern-style rustic chandeliers to the modern geometric chandeliers, there are tons of interesting options available out there for you. However, before you start exploring, decide on a budget and your lighting requirements.
If you want to buy some top-notch rustic chandeliers online, then retailer sites like CabinChandeliers.com are the place to go. Online retailers have both classic and trendy rustic chandelier options at pretty budget-friendly prices.
Apart from buying rustic chandeliers for your living room or entryway (or both!), you can also consider buying smaller rustic lights for your home. These lights take the cabin-like vibe of your home several notches higher.
You can opt for smaller fixtures like lamps for your porch and other rooms. They set the mood of your home and add a charming feel to it. You can also use electric lanterns to light up a few smaller corners of your house to give a vintage vibe.
A Reading Corner and a Fireplace is a Must!
Can you imagine a cozy wooden cabin without a fireplace and a bookshelf? Neither can we! Rustic home decor is incomplete without a good fireplace and a cozy reading corner.
If you do not have a fireplace in your house, consider getting one. Buy a wooden bookshelf and fill it up with some classic and contemporary literature. Buy a comfortable leather sofa or a rocking chair and place it close to the fireplace. It will become the focal point of your home and that your guests will definitely love.
And you will have a place to peacefully read your favorite book while having delicious coffee at night.
Blend Old with New for a Balanced and Trendy Look
A great way to go about the rustic home decor style is paring old decorative pieces with modern ones. For example, for your living room, you can try classic pieces like antlers and rustic chandeliers along with contemporary furniture like white armchairs or sofas.
If you are going for wooden walls, choose modern art pieces to embellish them. You can also go for neutral paints to give a bright and fun feel to your space. When it comes to rustic home decor, there is no rule that everything has to be vintage or classic. So, make sure to play around with different home decorating elements until you find the perfect one!
Wrapping Up
So, there you have it! These were the five easy tips to give your house a rustic cabin-like vibe. The best part about all of this is that not only is rustic interior decor a super hit amongst homeowners, but it is also one of the easiest home design styles. You can even DIY a lot of its elements and save some bucks.
So make sure to spend some time envisioning your home decor, list down your requirements, and then get down to work. Good luck!