A hallway can be designed in many ways. The main elements that you can keep in mind are its flooring, accessories, furniture and lighting. While most hallways are designed for decorative purpose, they can be equally useful and beautiful if designed keeping storage in mind. So have a look at some hallways here and choose the design that inspires you the most…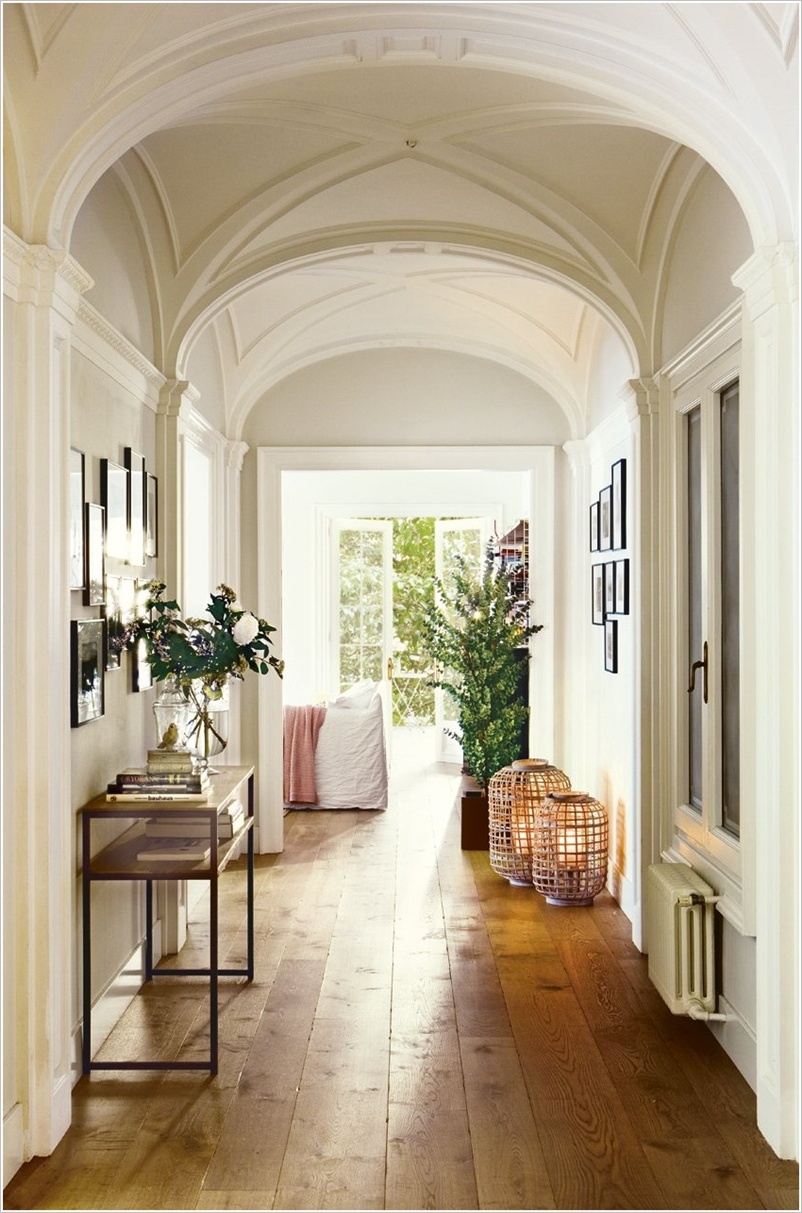 This hallway is with a wooden floor along with a combination of an arched ceiling. To enhance its look lanterns and plants are added. With this picture frames are also hung above the console.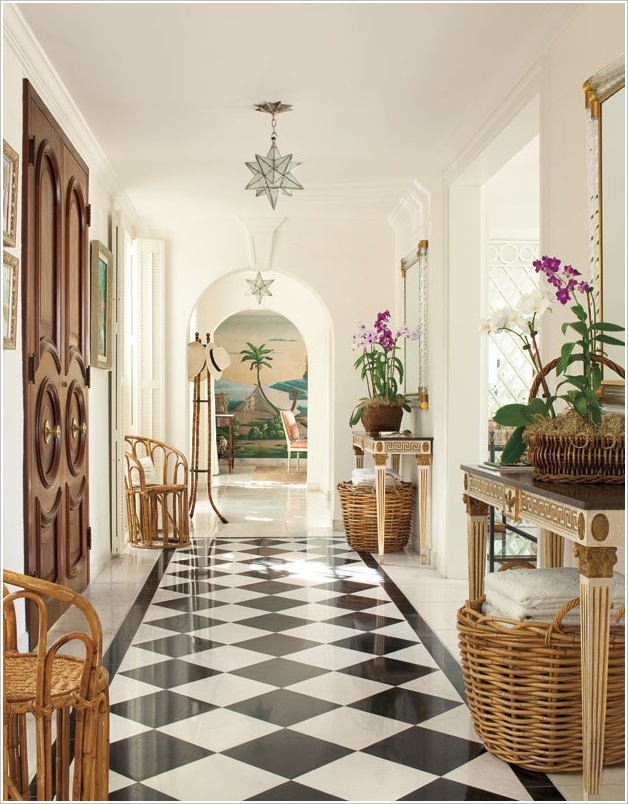 You can also use wicker in you hallway and this photo is an example of it. With its black and white floor the wicker furniture and baskets are looking pretty good.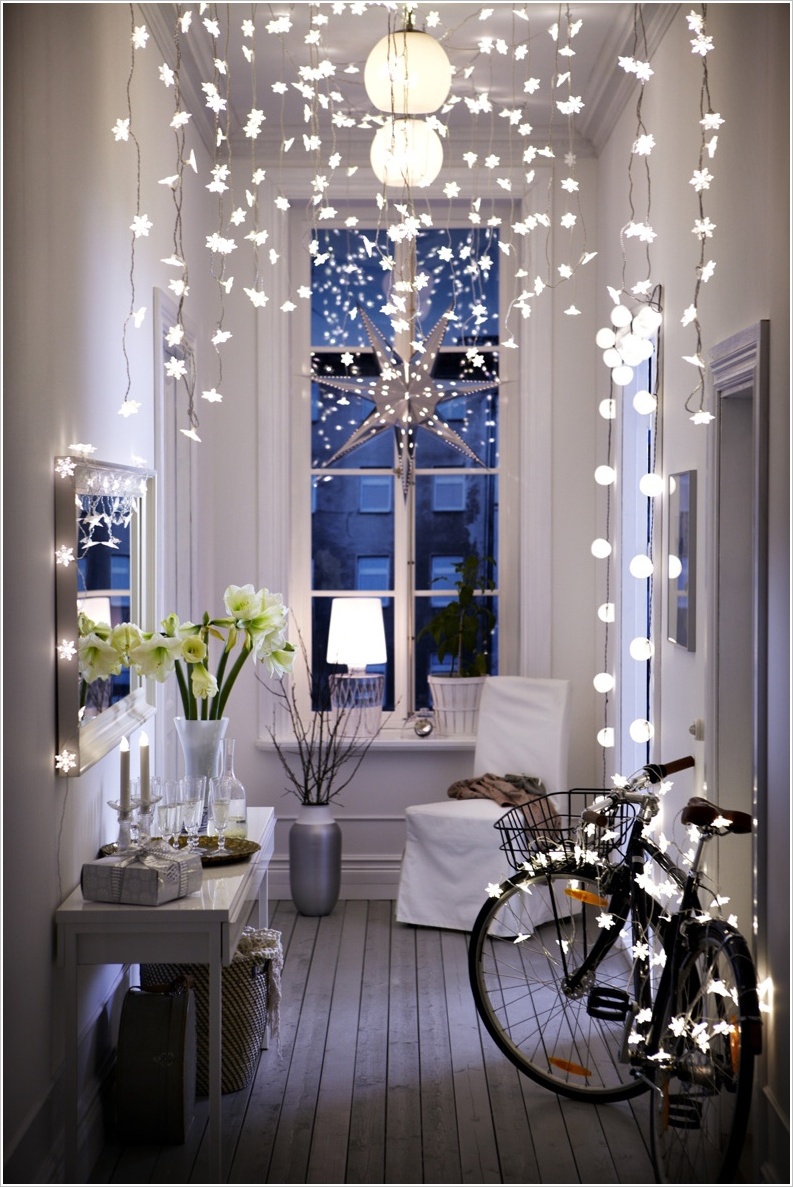 You can also design your hallway in a festive mood like this one. All you have to do is to get the grab of some string lights and hang them from the ceiling. Even simplest interior will be livened up by lights.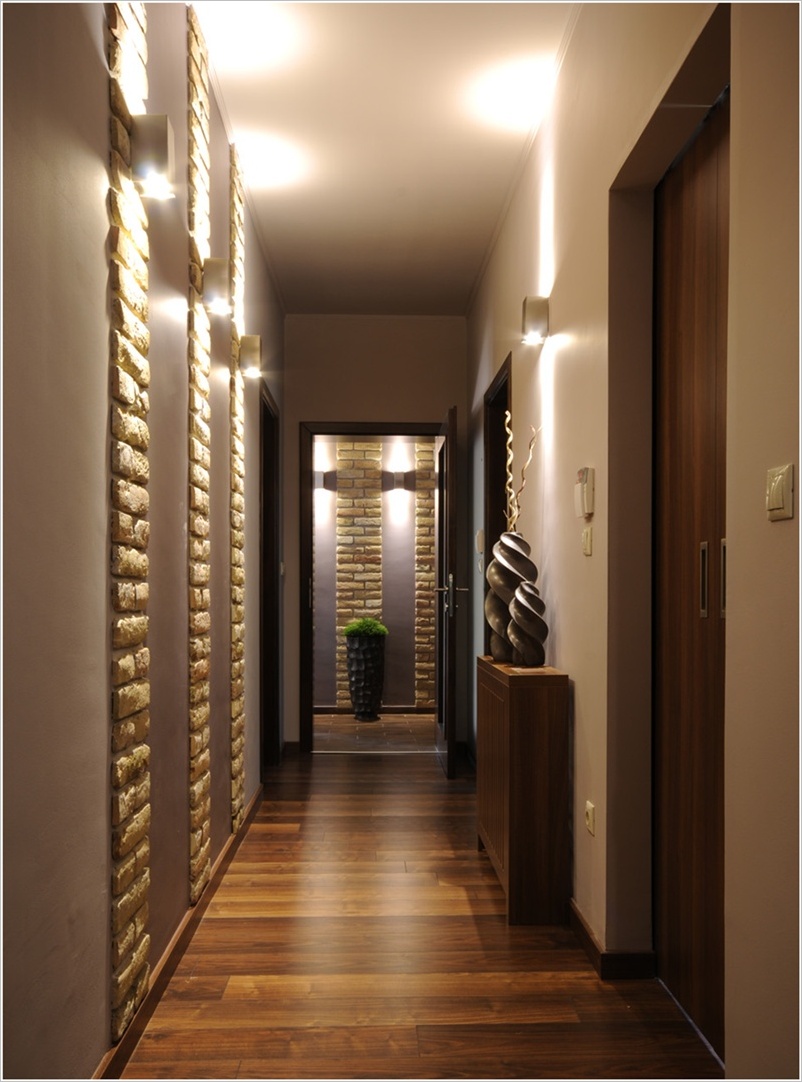 If you want to keep you hallway with minimum accessories then give attention to the walls and lighting. This hallway has brick detailing added to the walls along with lighting that elaborates their appearance even more.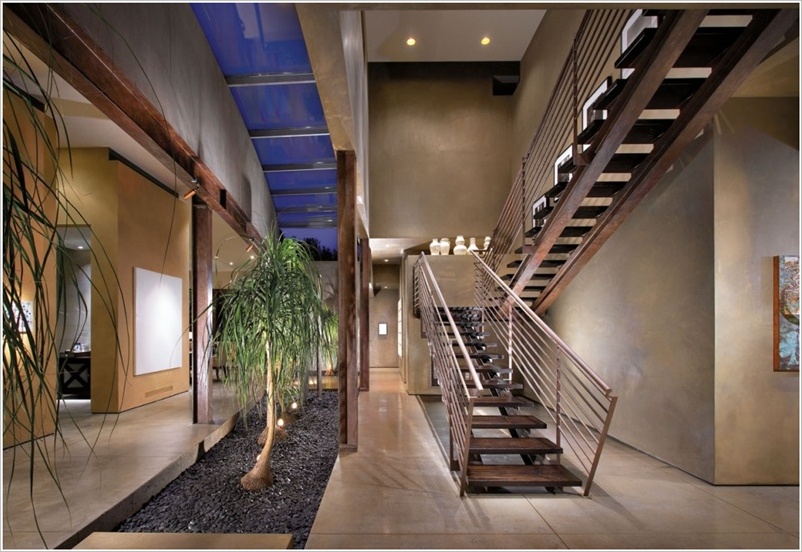 A huge hallway can be designed with some landscaping like this one to make the correct use of space. This hallway has trees in gravel along with skylights. The whole feel is purely luxurious and dramatic.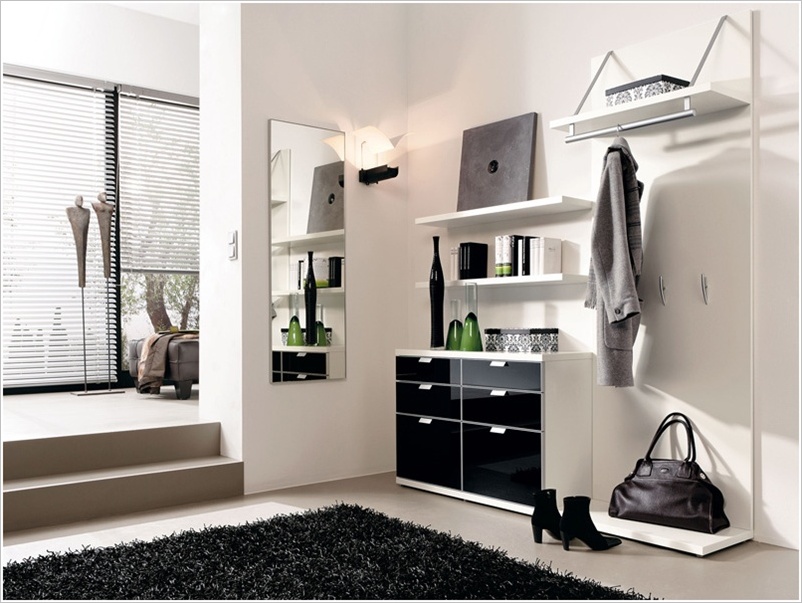 If you are not very much expert at designing then the best solution would be purchasing hallway furniture set like this one. This black and white furniture set will allow you to design an uber contemporary hallway.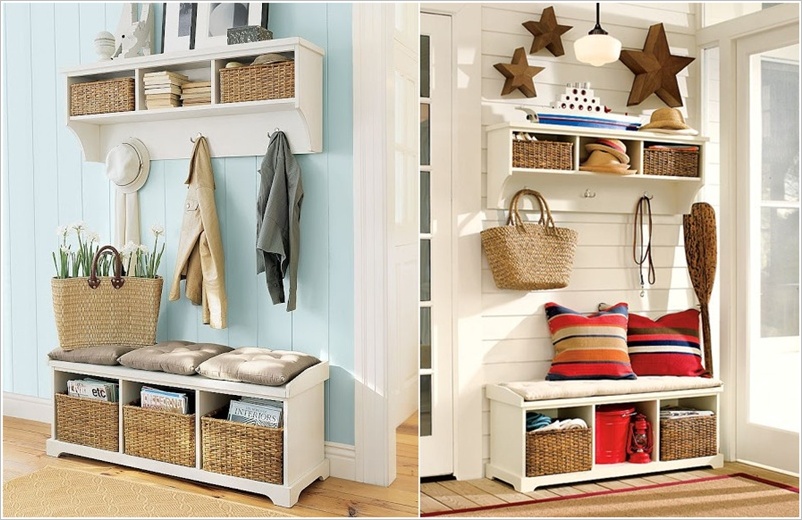 Hallways can be a great storage area too like in these two pictures. Shelf units with wicker baskets and light colored wooden walls will add a sudden beachy and fresh touch to your hallway.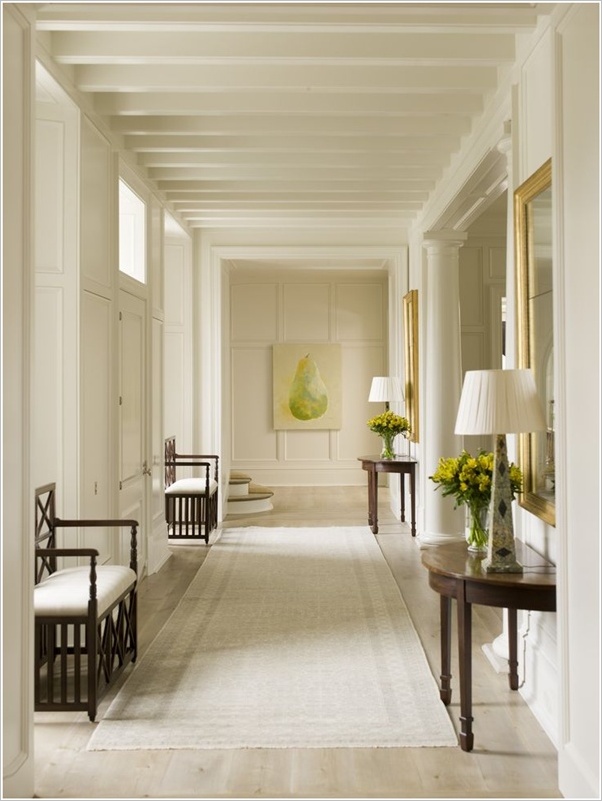 Long hallways can be decorated with repeated furniture arrangements like this one. It not only looks beautiful but also adds neatness to the hallway.