Most of us consider bathrooms as purely functional rooms that are just utilitarian and don't need any aesthetical value added to them. However, in recent years, as more and more people are thinking of their bathrooms as places they relax, and in my opinion, that is mostly true because they are a huge part of our daily lives. I think that spending your morning in a bland and boring looking room can have a major impact on your mood, whereas you can spend your morning routine in an aesthetically pleasing bathroom that will help you start your day one step ahead.
You might think that you need a very large bathroom to give it a nice and soothing design, however, even in close quarters it is possible to create a personal space and with a little creativity, you can have a perfect bathroom that you will look forward to spend time in. Today I'm going to show you 5 ways you can decorate your bathroom.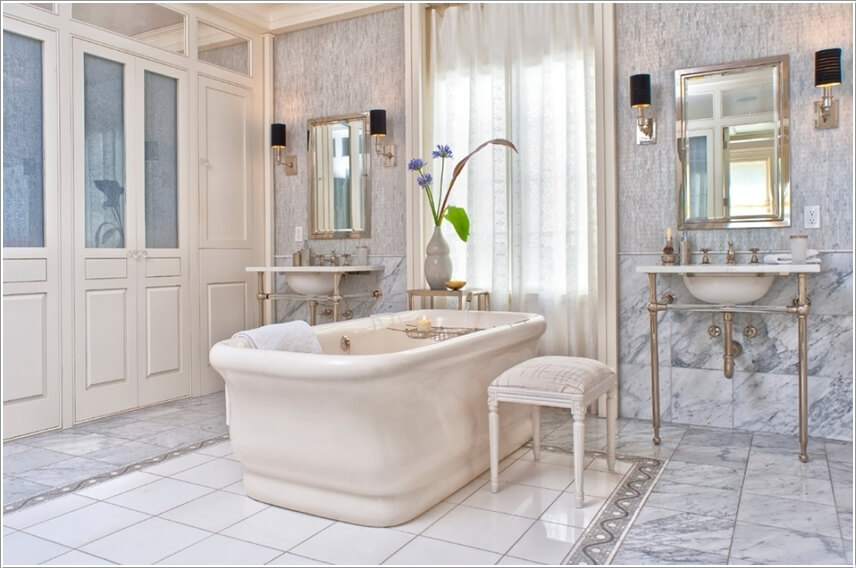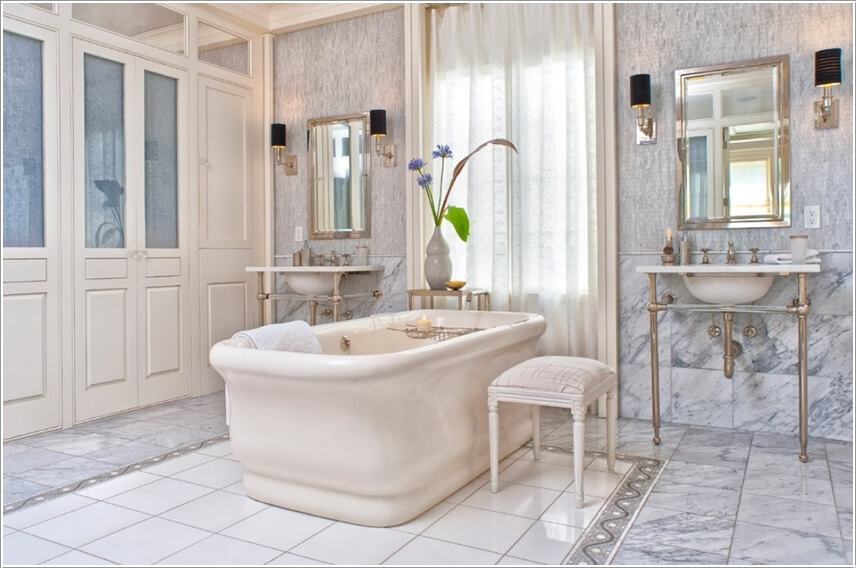 1. The Bathtub
A bathtub can make or break a bathroom design, and if you have the space to accommodate a bathtub, it will add a beautiful vibe to your bathroom. However, not any type of bathtub may flatter your bathroom design, since there are models that will add artistic touches, and they will be models that will add just function. For example, a free-standing bathtub is a sure-fire way to add plenty of design and monetary value to your bathroom, whereas a walk-in tub will add plenty of resale value to your house, it is not as aesthetically pleasing as a free-standing one.
2. The Showerhead
This is mostly for bathroom with small spaces, and when it is not possible to add a bathtub, for economical or for practical reasons. One of the best ways to decorate your bathroom is to choose the right shower head since not all of them are created equally. For example, a handheld showerhead may deliver plenty of flexibility, but in comparison to a rain shower-head be it a wall-mounted or ceiling-mounted, will enhance the looks of any bathroom, and if you want to add ambiance choose one with LED lighting.
3. The Vanities
This is one of the most important parts of your bathroom design since this will most likely be the centerpiece of your bathroom and the area that you will most likely spend the most amount of time. First off I have to mention that the vanities should either be your first piece or the last piece of the design, as it is a piece that will tie the whole design together. Choose one that will fit the overall picture that you have envisioned in your head, and consider getting a size that will cover your elementary needs, and not take up unnecessary space.
4. The Faucet
While there are many vanity and faucet combos, in my opinion, it is better to get one that will fit better the overall vibe of the room. There are many types of faucets and some are better designed, for example, a spread-fit faucet is an excellent piece that will add sophisticated looks to your bathroom, another nice option is a bridge-type faucet, which brings on a retro-vintage look.
5. The Rug
This will all depend on the available space, for example, if your bathroom is small a nice non-slip bathroom mat will do wonders, or a bamboo bath mat is one of my favorite ways to add some flair to a small bathroom. However, if you have large spaces at your disposal you can add a cotton rug with a middle-eastern design, and it will be a wonderful choice.
Conclusion
The best tip I can give you when you want to redesign and decorate your bathroom is to get creative with it and not limit yourself, and you will see that miracles can happen.