As a real estate agent, your bio is going to be the most significant way to attract potential clients. Writing your real estate bio in a way that you can convey the value and services you provide to home buyers and sellers is an essential component of your business.
Your real estate website would have all of the important marketing details for the readers such as different home seller options to choose from and detailed explanations about all of them. However, most people are going to first read your bio and then consider reading the rest of the information.
Therefore, it is integral to craft a real estate agent bio that gets you the clients. In this article, we will be sharing some guidelines on how to write a perfect realtor bio and also give you some real estate agent bio examples and real estate agent bio templates to help you move in the right direction.
Changing your home is the most crucial decision of your life, impacting you and your whole family. Hence, consider availing the expert advice of Real Estate Agents while taking such a leap. Since you are bound to be emotionally attached to your house, you could make rash decisions especially, if a potential client criticizes the condition of your dwelling.
A. Guidelines To Write An Impressive Real Estate Agent Bio
1. Tell Your Story
Always start your bio by telling your story. Do not talk about the services you offer as a real estate agent at this point. Your clients want to know about you. They want to know about your personal life, so talk about your background or share a personal anecdote on what got you interested in real estate. Let them see the person first before they get to know the professional.
Always write everything in your bio in the third person and not the first person. Using the former gives a more formal tone and appeal to your bio. Look at the following example sentences and observe the difference.
John's Bio. (First-person)
I am John and I have am a registered agent in the Sherwood Community. I am excellent at negotiating and I will definitely help you get the true value of your house.
John's Bio (Third Person)
John has been serving the Sherwood Community area for many years. He is a popular face and is known for his calm, yet strong negotiating skills. He always ensures that his sellers get the proper value for their homes.
You can see the stark difference even in these few sentences.
2. Highlight Community Involvement
Once you have written the initial story, the next step is to talk about your ties to the community you are serving. Potential clients will be curious to know about your familiarity with the neighborhood. The real estate business is location-specific, therefore, describe how long you have lived in a particular area. Do you coach the neighborhood softball team in your free time? What is the best part about living in this community?
These are the details the home buyers and sellers are looking for as this information establishes your expertise and understanding of the real estate market.
3. Talk About Your Expertise And Real Estate Experience
The next part of bios is the actual professional experience. Write about your passion for real estate and share your journey of success. If you are a part of a top real estate team, then mention it clearly to attract more seller leads. Even if you are a new real estate agent, you can still talk about your qualifications and other personal achievements, such as education, previous work experience, etc.
5. Share Social Proof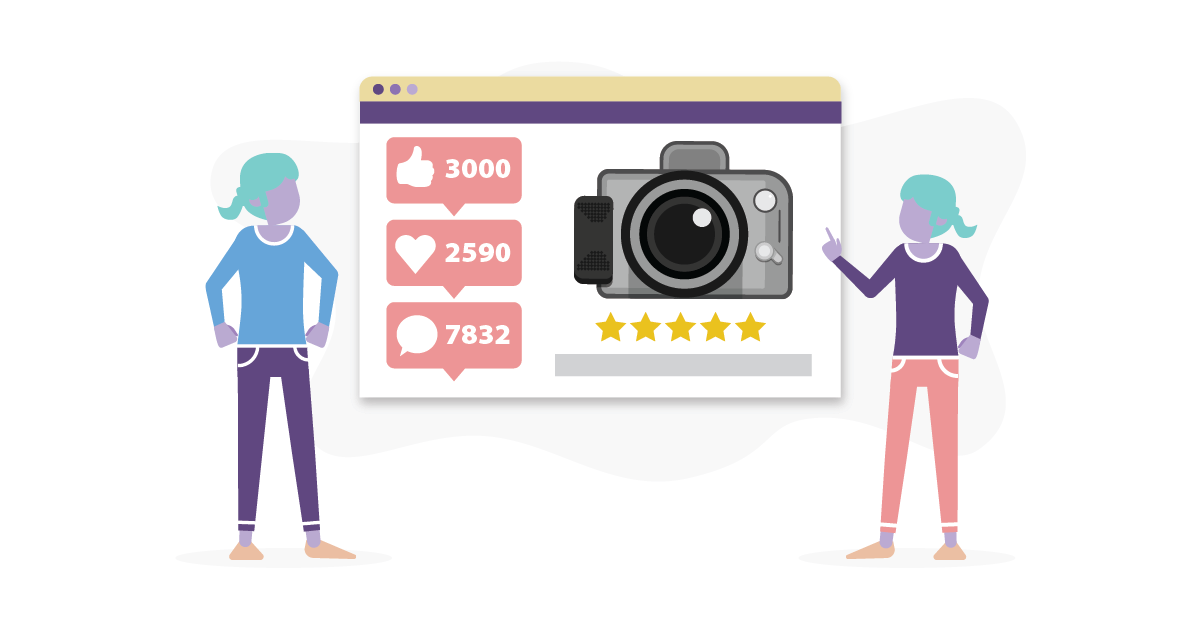 For a realtor, the best thing to include in their bios would be an example. Example of past clients or local business groups and service providers with whom you have ties. All of these acts as social proof for a new client. It is a sort of approval and verification of all the details provided in a real estate bio.
Most real estate clients stated that a real estate bio with examples always seems better to them. Social proof works on a psychological level. So a realtor bio with glowing testimonials from happy and satisfied home sellers are automatically viewed as more trustworthy and this helps with the lead generation.
6. Remember to Include Call To Action And Social Media
Now once you have put together all of these key points of your realtor bio, read through it again and include all the relevant call to action buttons. Add your contact information and links to all of your social media profiles. This needs to be done so that when a client is impressed with your bio, they can immediately contact you for further discussions.
It is recommended to have a strong website or platform that will showcase you– like Dorrmat offers. You will want to have a strong lead magnet guiding them to your website.
7. Use A Professionally Shot Photograph
Finally, after all the writing tips, we must remind you to include a formal photograph. No selfies or random Facebook images should be used–no matter how flattering the photograph might be. Real estate agents have to present to their clients a background that makes the client feel that when it is a matter of sales in the local area, you are the top producer.
B. Real Estate Agent Bio Template Samples
Let us begin with a bio for newer agents. This is the basic framework. You will need to build upon these using the guidelines provided above.
Bio Example 1
[YOUR NAME] has grown up in [LOCATION]. After getting a degree from [YOUR UNIVERSITY/TRADE SCHOOL], [YOUR NAME] worked [YOUR EXPERIENCE]. [YOUR NAME] eventually realized that real estate was more than an interest. As a [YOUR REGION] local, [YOUR NAME] has extensive knowledge about the properties and neighborhoods. [YOUR NAME] is passionate about [HIS/HER/THEIR] community. Their [YOUR SKILLS] allows [HIM/HER/THEM] to understand their clients' requirements and fulfill them.
When [HE/SHE/THEY] isn't helping people in their real estate endeavors, [YOUR NAME] is usually enjoying their time [INSERT HOBBIES / FAMILY DETAILS]
Now, moving on to a bio template more suitable for an agent with experience.
Bio Example 2
[YOUR NAME] is a second-generation Realtor and is passionate about helping real estate clients in [NAME OF AREA/CITY] achieve their [X GOALS] since [X YEAR]. [Share a personal story about how you started or how you sold your first house ].
Since those initial and challenging years, [YOUR NAME] has grown both in terms of home sales and professional success. [YOUR NAME] boasts of [X ACHIEVEMENTS]. The [SALES FIGURES] of [YOUR NAME] proves the expertise and knowledge of the real estate industry in [YOUR REGION]. No matter what your dreams and concerns are, [YOUR NAME] would be happy to meet you for a chat and explain the process to achieve your property goals.
When [HE/SHE/THEY] isn't helping people achieve their dreams, [YOUR NAME] is engaged in [ HOBBIES, VOLUNTEER ACTIVITIES, FAMILY DETAILS.]
Summary
For a real estate professional, the best way to increase your lead generation and expand your business is by writing a strong realtor bio. Your bio is the first step to selling. In this industry, an agent must put up an impressive bio on their website and all other platforms where clients can come across their service.