It is all too easy to over-fill a small space, such as a garage, a work office, or even a home. Over the years we collect memories, documents and records, items of importance, and even some silly, whimsical decorations. Everything piles up and before you know it, you require some more space. 
This is why self-storage facilities exist, to help you generate more space in your house, office, or garage by providing personal, business, and vehicle storage options. These facilities offer great perks, such as twenty-four-hour access and security, great prices, and access to moving supplies and a truck. Here is a simple guide on choosing the best storage for your personal needs.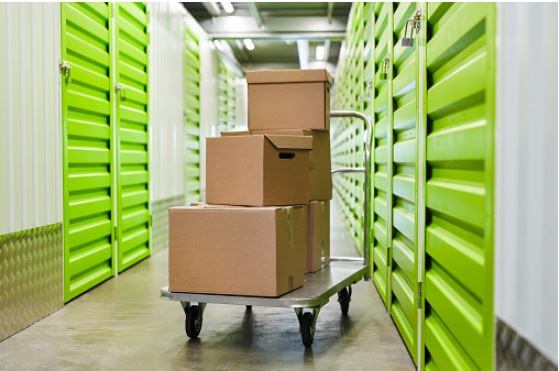 Why Use Self-Storage?
If you need more space in your home, yard, office, or garage, why not look into personal, business, or vehicle storage facilities in your area? You can create more space in your life to move freely and trust that your belongings are safe and secure in a storage facility that offers CCTV protection, access at any time, and affordable prices.
Depending on how much stuff you want to store, you can choose a storage facility space that fits your personal needs. From just over two meters squared to as big as twenty-two and a half meters squared, you can find the perfect space for your precious items. Prices will vary accordingly, but you can reach out to a storage facility you trust and discuss your options with a helpful customer support team member.
Find A Company That Has Great Reviews
When choosing your storage facility you should pay close attention to what others say about its services. From online reviews to satisfied customer testimonies, hearing from people who have experienced the storage facility firsthand is a real asset. The ideal personal, vehicle or business storage solution will boast many five-star reviews on its web page and offer a look at previous customers' stories. The more of these that are available, the more trustworthy and reliable the service is likely to be.
Having a transparent website with easy access to reviews and customer testimonies implies a company or service is truly proud of the work they do and is confident in its ability to please and impress. This also indicates that the business has nothing to hide, which inspires loyalty and confidence in its services. 
Features To Look Out For
The perfect storage solution for you will offer great prices and no lock-in contracts, so you can decide to stop using their services at any time. These are features of a great company as they allow customers to remain in control of their personal items and finances. Nobody wants to feel like they are over-spending for a basic need, nor that they are trapped in a contract that they do not want to be in. The best storage facilities realize this and work to avoid such discomfort.
If you are concerned about locking away your items and not being able to access them whenever you may need to, fear not. There are personal storage facilities that offer twenty-four-hour access so you never feel like you are separated from your things. Moreover, there are many storage facilities in central locations, making them accessible and convenient for you.
As well as twenty-four-hour access, a great facility will also provide twenty-four-hour CCTV coverage and on-site security. These measures ensure that your personal or business items and vehicles remain safe and secure from damage or theft. 
When choosing a facility it is also important to go with a service that provides a personal touch and goes a little above and beyond what is expected. Some storage companies, for instance, will offer moving supplies and even a moving truck to help you begin your storage journey. Especially when a storage facility business is locally-owned, you will often find a great level of customer support and personalized service. It is a great idea to support the local economy, so this is a win-win!
To Conclude
This has been a brief guide in choosing a trusted and reliable storage facility for your personal items, business stuff, or vehicles. With the right storage service, you should have access to your items at any time, day or night, and be able to rest assured knowing they are protected by CCTV and security.
What's more, you can find great prices and personalized service by exploring companies' online reviews and customer testimonies. Ensure that you do so before committing to a service, as you want the best for your valuable items. Good luck finding the right service for you!