Working from home can sometimes need a little motivation. And what else can be a good motivation than a home office that is cheerful and a happy place to work at? We have gathered some ideas for you so that you can design a cheerful and stylish home office.
1. Paint Any One Wall In A Happy Color Such As A Big Yellow Circle That Will Lift Your Mood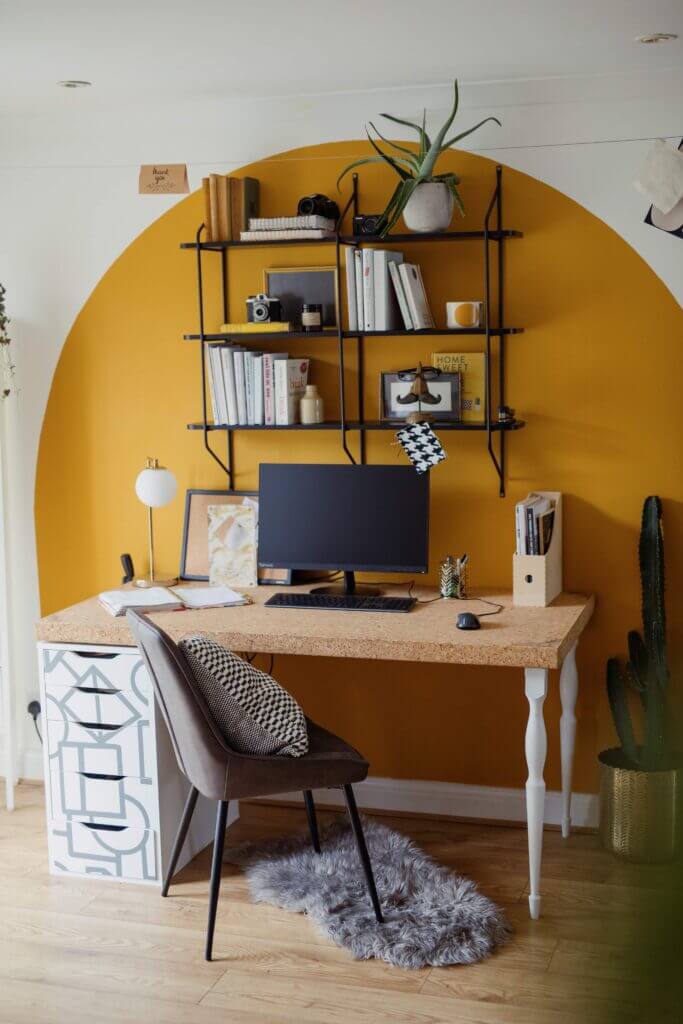 2. If You Like The Floor To Be Cozy And Covered With A Rug Or Carpet, Then Don't Shy Away From Colors Such As Hot Pink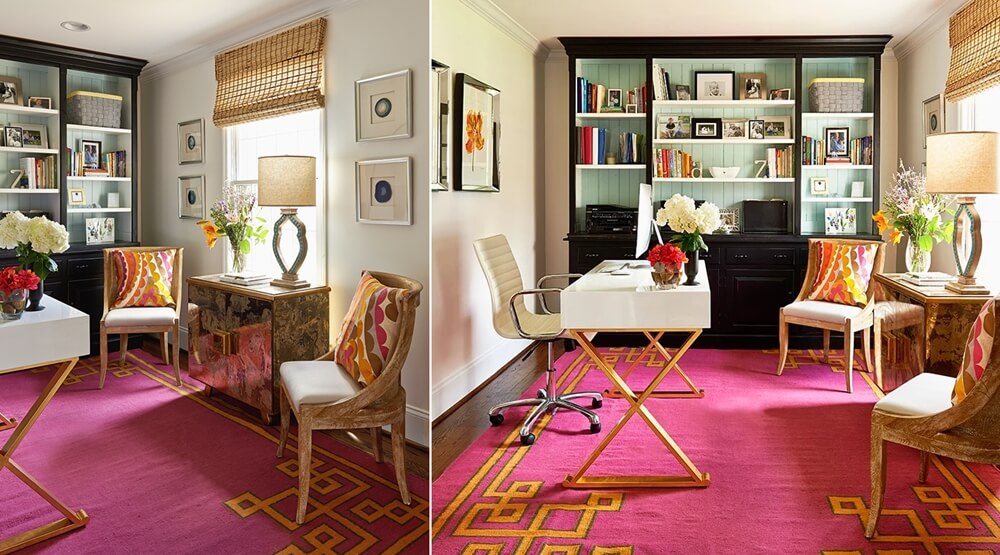 3. Print Some Watercolor Illustrations And Then Frame Them In White Picture Frames For A Splash Of Colors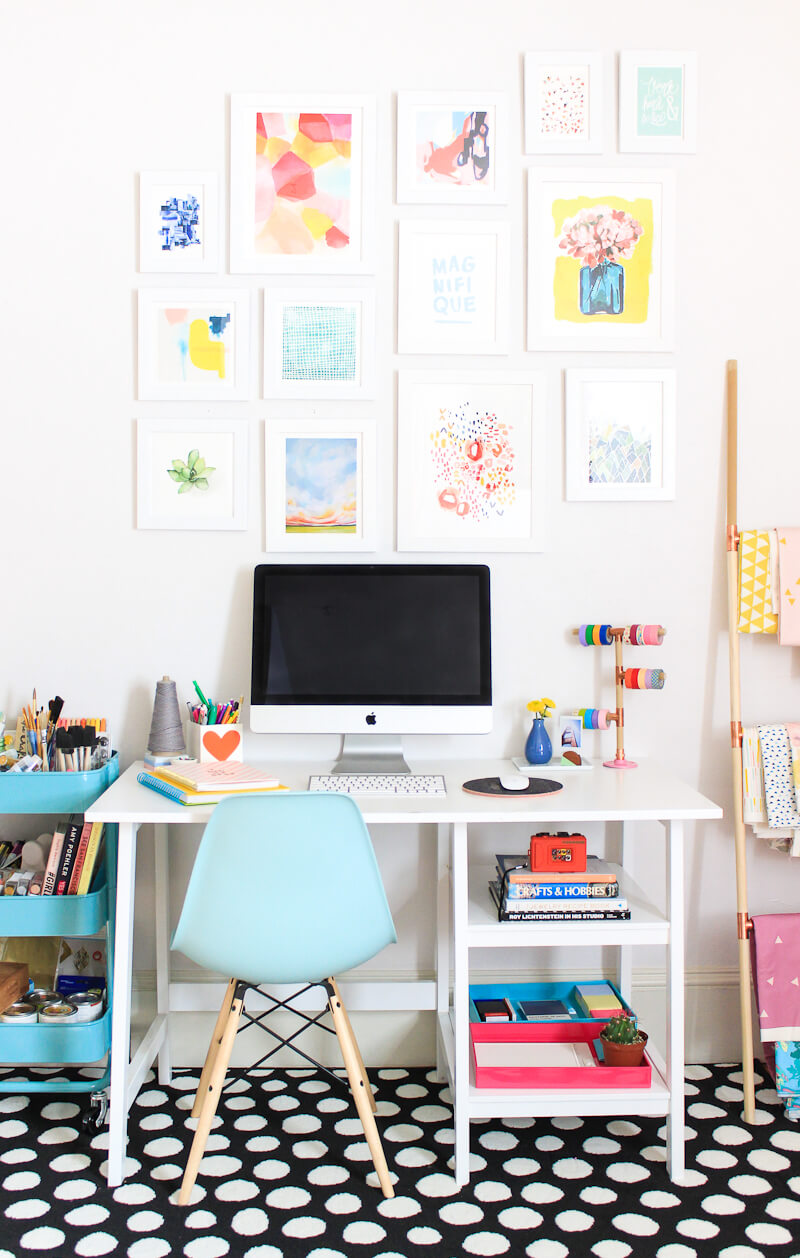 4. Dare To Be Different And Introduce Some Bohemian Decor Inspired Details Into The Home Office Because YOLO!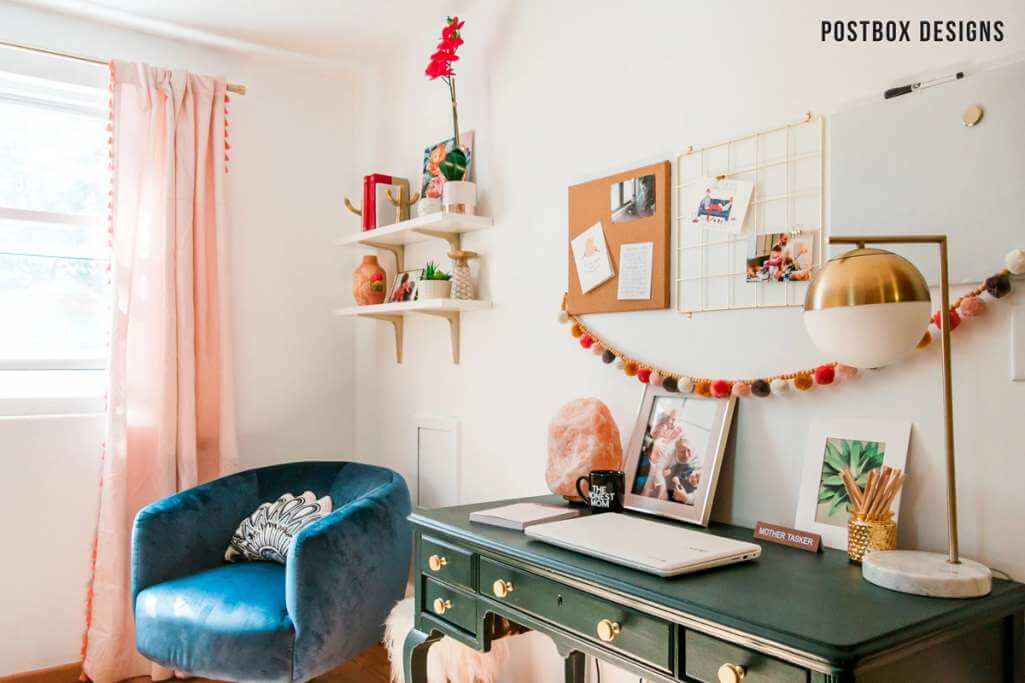 5. Create A Colorful Focal Point With A Canvas Painting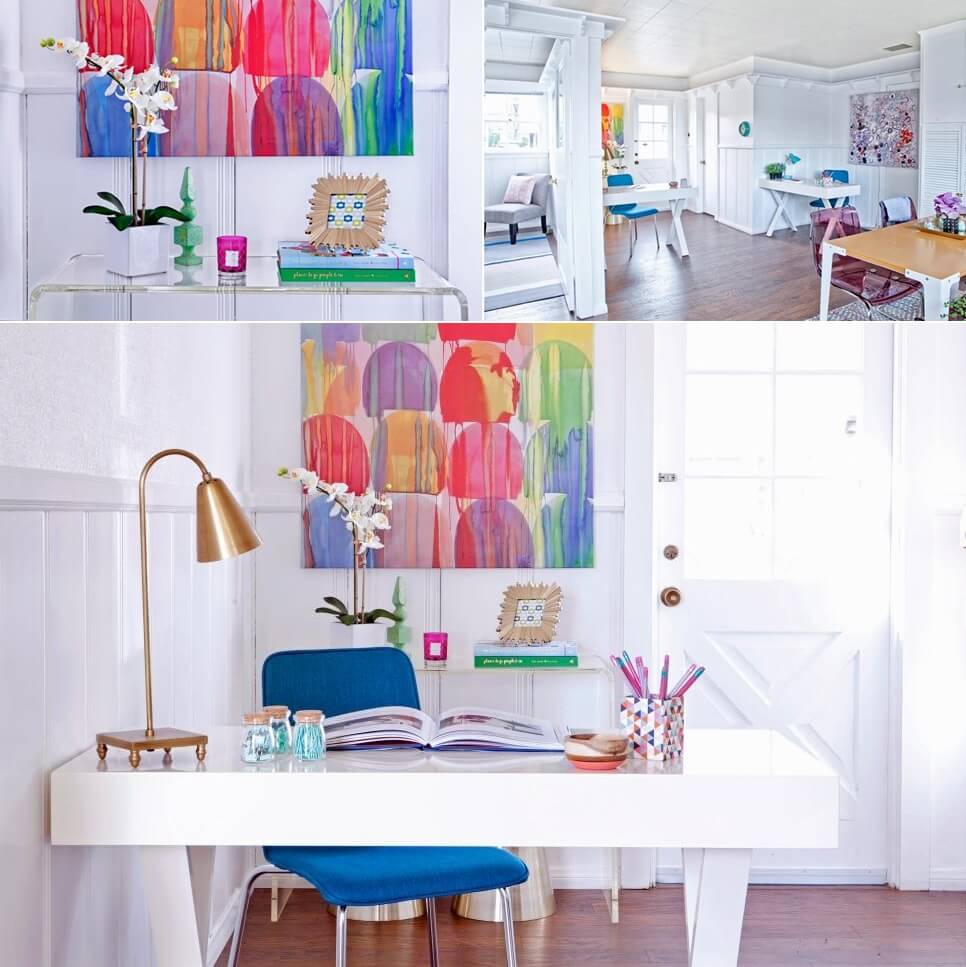 6. If You Have A Sofa Chair In Your Home Office Them Cover It In A Fabric With A Multicolored Print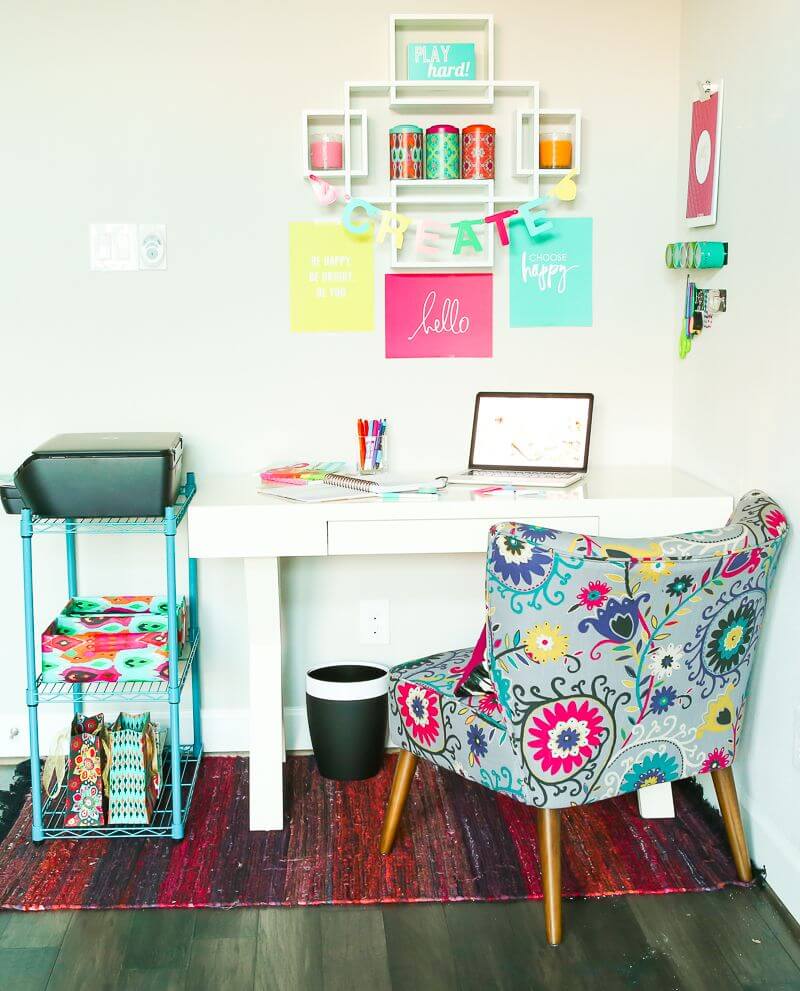 7. Give A Quick Makeover To The Home Office Wall With Colored Sheets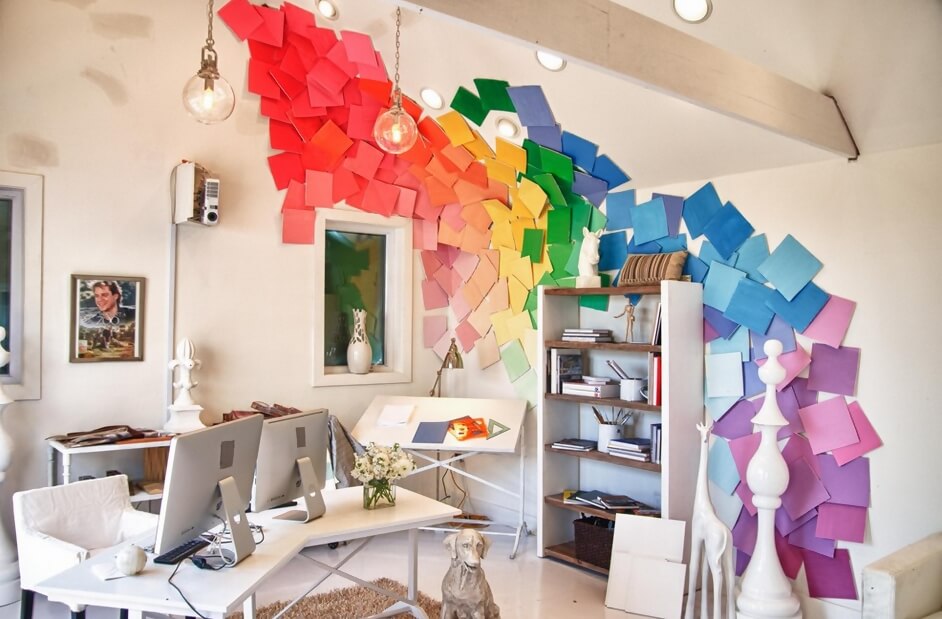 8. Surround Yourself With Lots Of Plants And See How Good You Feel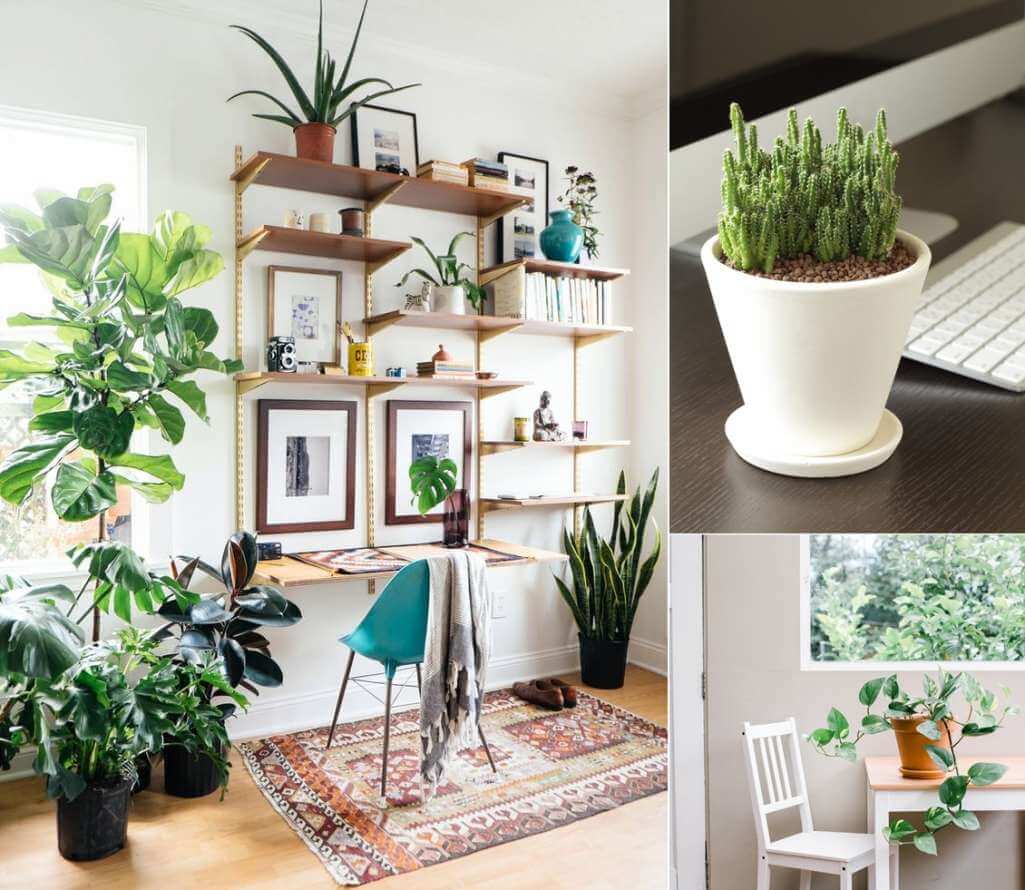 9. Create A Pop Of Color With A Colored Office Desk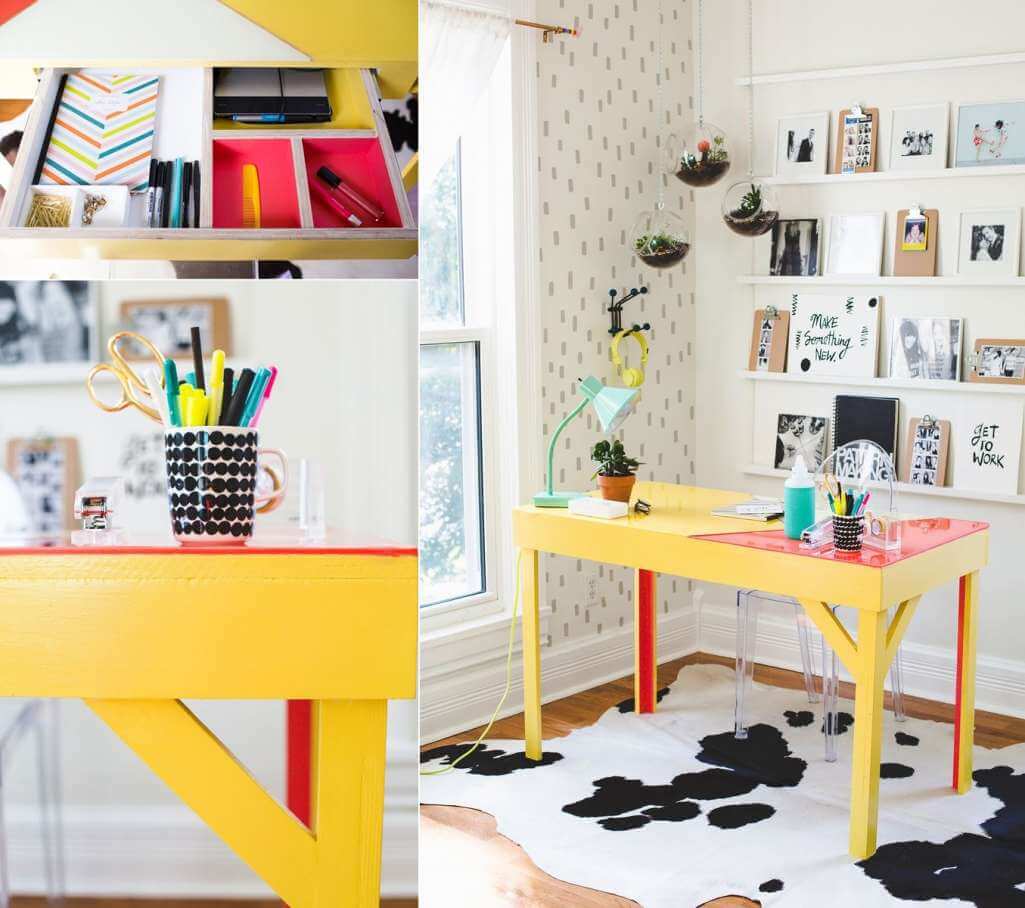 10. Use Your Book Collection As A Colorful Accent Displayed Over A Spine Bookcase