Minor differences in your home can make a substantial difference. This is especially true when it comes to flooring. Even though it may go unnoticed, flooring can ultimately make or break a home.
Although, this little-known nugget of information is not very well-known. This is due to the fact that there is no way to compare a floor when it's done, so people tend not to imagine other possibilities when they enter your home.
When something is not easily visible, people can tend to make decisions that contradict their original plans due to a lack of foresight. It can sometimes be hard to know what effect a particular flooring will have on your home if you don't know the correct information.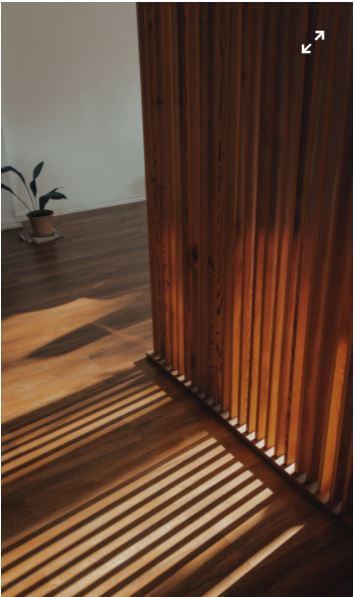 Open & Spacious Vs Cosy & Quaint
A common trick employed by people to make a room look more spacious is to use a lighter colour for the flooring. For example, a light grey laminate floor can make a room look much more expansive compared to its darker coloured counterpart.
You can use this illusion trick to make certain rooms look more prominent in your home by using lighter colour flooring. Although, this does have some drawbacks. Darker coloured flooring often makes a room feel more homely and cosy, so it may not be a good idea to cover your entire house in light coloured flooring in case it makes your home feel unwelcoming.
So, dependent on what you prefer, you could leverage one of both of these tactics in order to influence how your home looks. Want to go for a modern, open and futuristic look? Not into the whole minimalistic look, and what to make your home feel cosy and quaint? Your best bet is to use light coloured flooring for the majority of your house. Then darker coloured flooring will be your best friend.
Taking advantage of these standard devices can allow you to have much more control over the whole look and feel of your whole home.
Atmosphere Dictates the Feeling
The type of floor you decide to go for can completely change the atmosphere of your home. For example, carpet can often bring a sense of homeliness and family, but it can also bring a somewhat chaotic energy. On the other hand, something like laminate flooring can provide a much more modern and sophisticated touch. Depending on the feel you want your home to have, you should try and pick the flooring that lives in accord with that.
In addition, flooring can have a drastic effect on lighting. Wooden or laminate flooring can make the lighting look much crisper and fresh, whereas carpet has a somewhat dimming effect. You need to make a decision about what kind of personality and attitude you would like your home to possess. You can use the flooring to your advantage by adding to an already established atmosphere or completely changing it by opposing the current feel. The impact that flooring can have on your home is often understated. Everyone knows that flooring can make a difference to the overall feel of a home, but few people understand how deeply that goes. By leveraging both the type of flooring you choose to go with and the colour, you can take complete control over the feeling your home emits. Alternatively, by not putting much thought into your home's flooring, you can completely ruin the overall atmosphere and theme of your home.