Want to give a new flavor to your dining area? If yes then adding a bench to your dining table would be a great option. You can either use only benches or can combine one single bench with chairs as seating. Both ways will look great. So have a look at some designs here…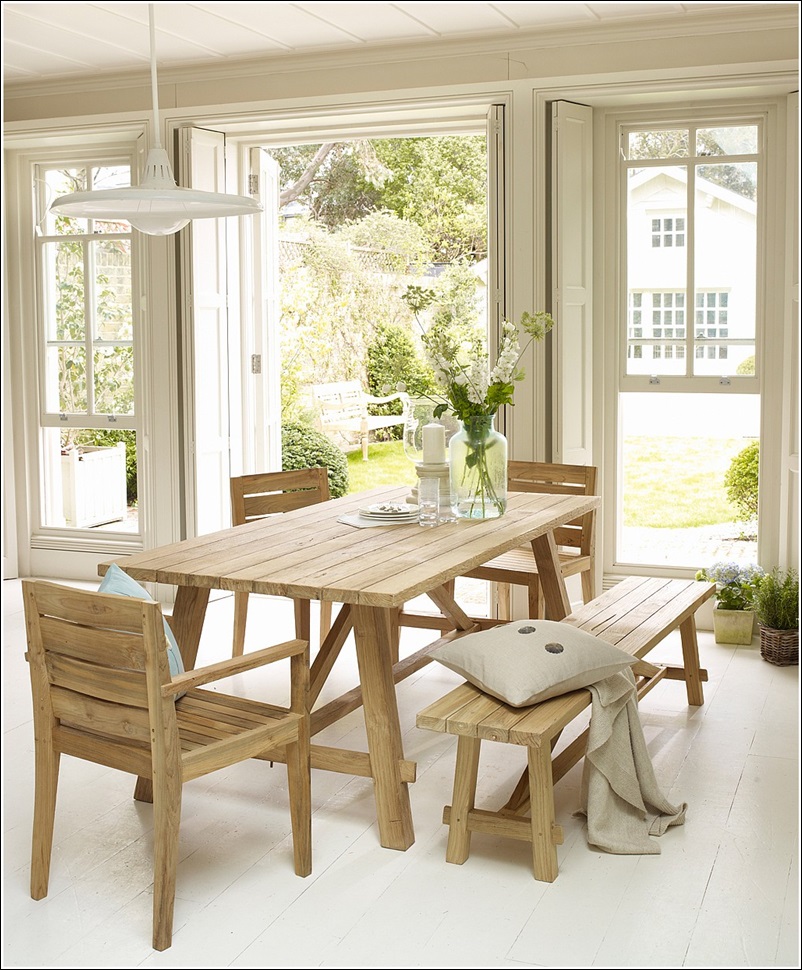 A dining table with wooden make and bench like this will add a sudden country living personality to your dining area. Keep the rest of the interior simple with such a dining table so that its beauty is not overpowered by the rest of the things.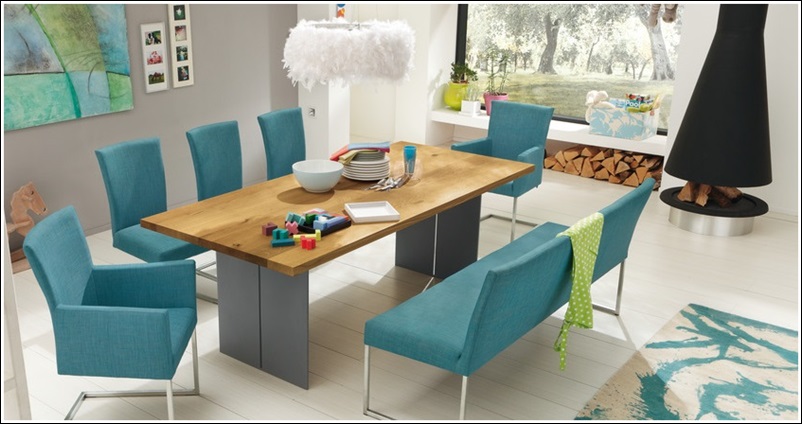 The bench can be colored as well just like you use colored chairs. In the photo turquoise colored chairs and a bench are used in combination with a wooden top table.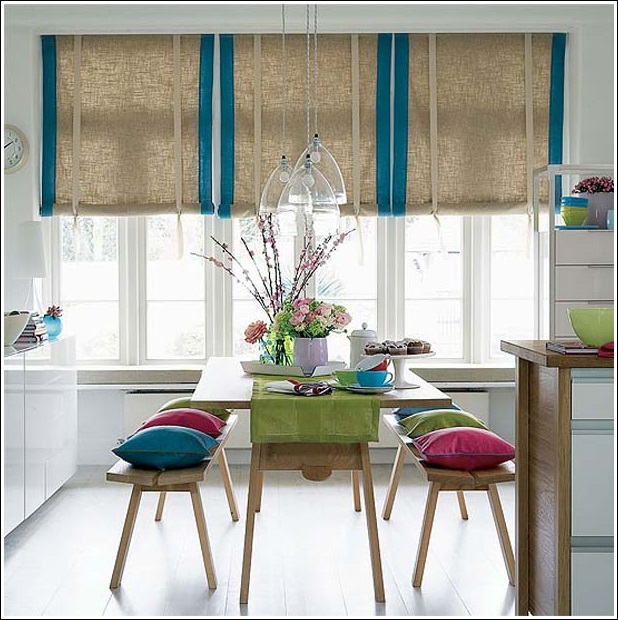 If you are inclined towards adding color to your wooden dining table and benches then the best to do would be the use of vibrant cushions and a bright table runner. Use of flowers and crockery in coordinating colors can also be made.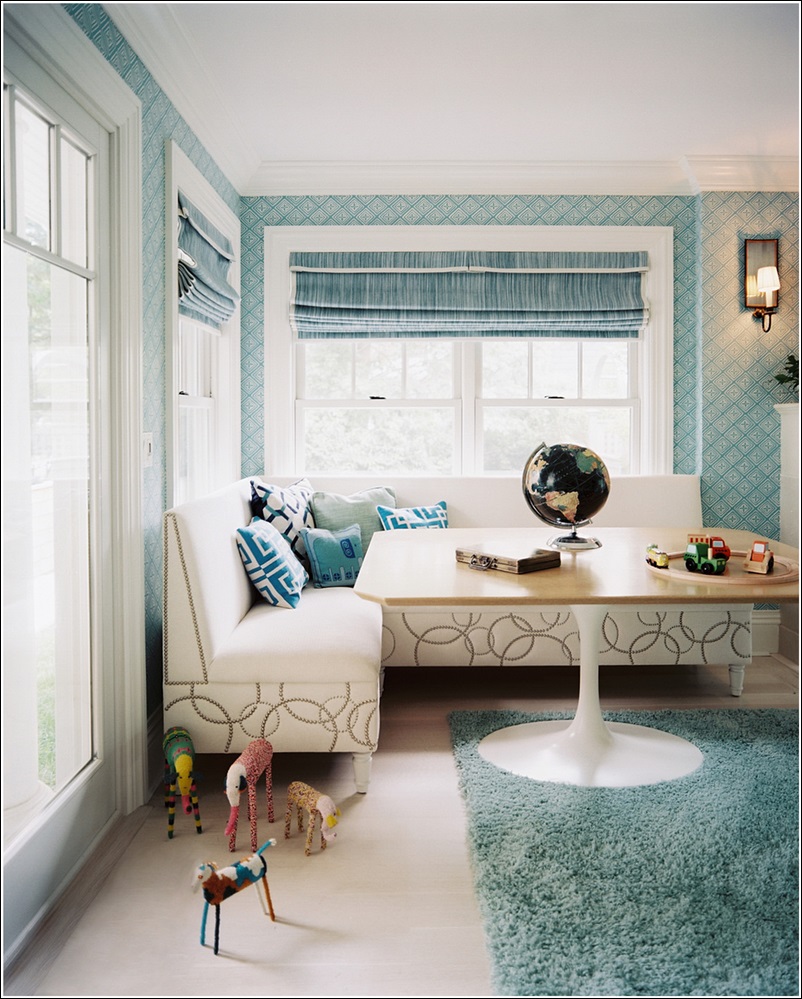 You can also utilize the corner window area of your house by adding an L-shaped bench to it along with a dining table as shown in the photo. The color palette of blue and white is also tranquil.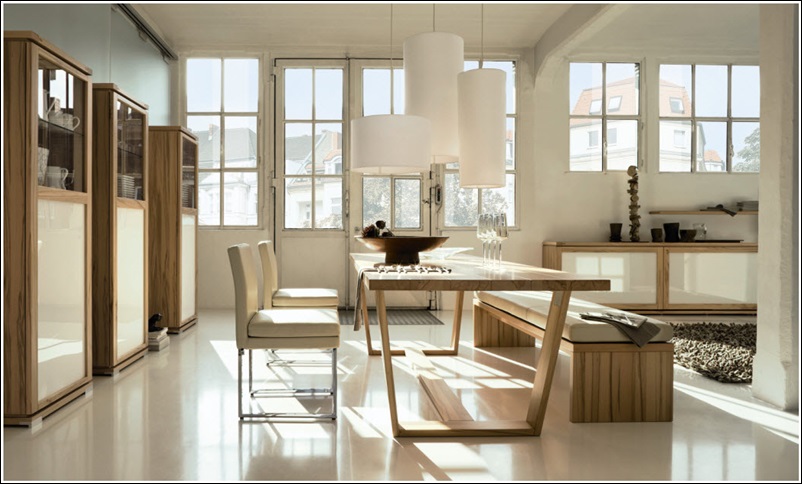 This dining area has a combo of cream upholstered chairs, wooden table and a wooden bench with cream cushioning. By adding the cushioning of the same color as that of the chairs a harmony is created elegantly.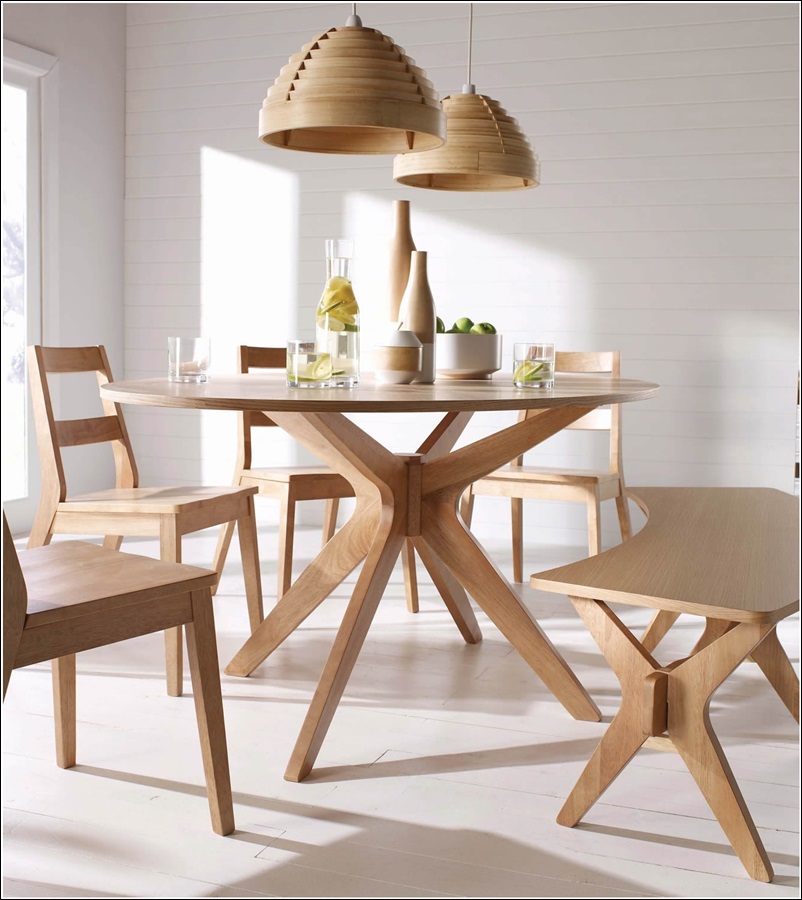 This one is an oval dining table in wood with chairs and a curved bench. The furniture is accented beautifully with wooden decorative bottles and pendant lights with wooden shades. This set costs £519.99.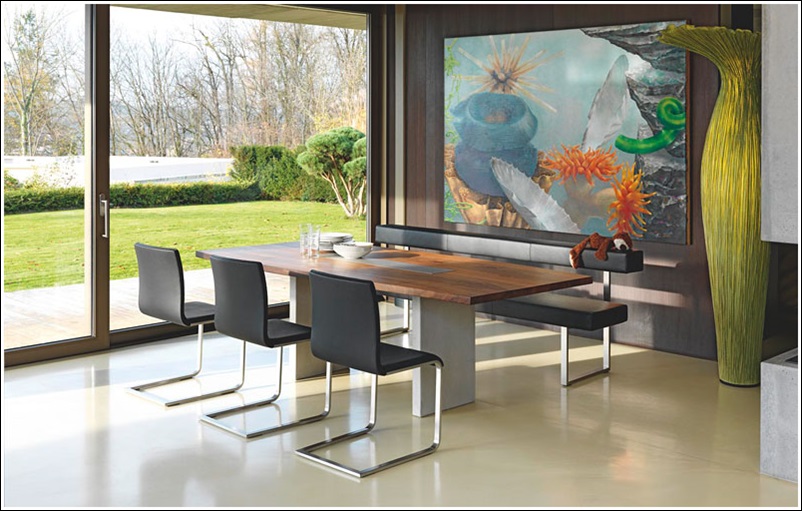 This dining room is having a wooden table along with black chairs and a bench. With this colorful detailing and the backdrop of a lush green lawn are looking fabulous.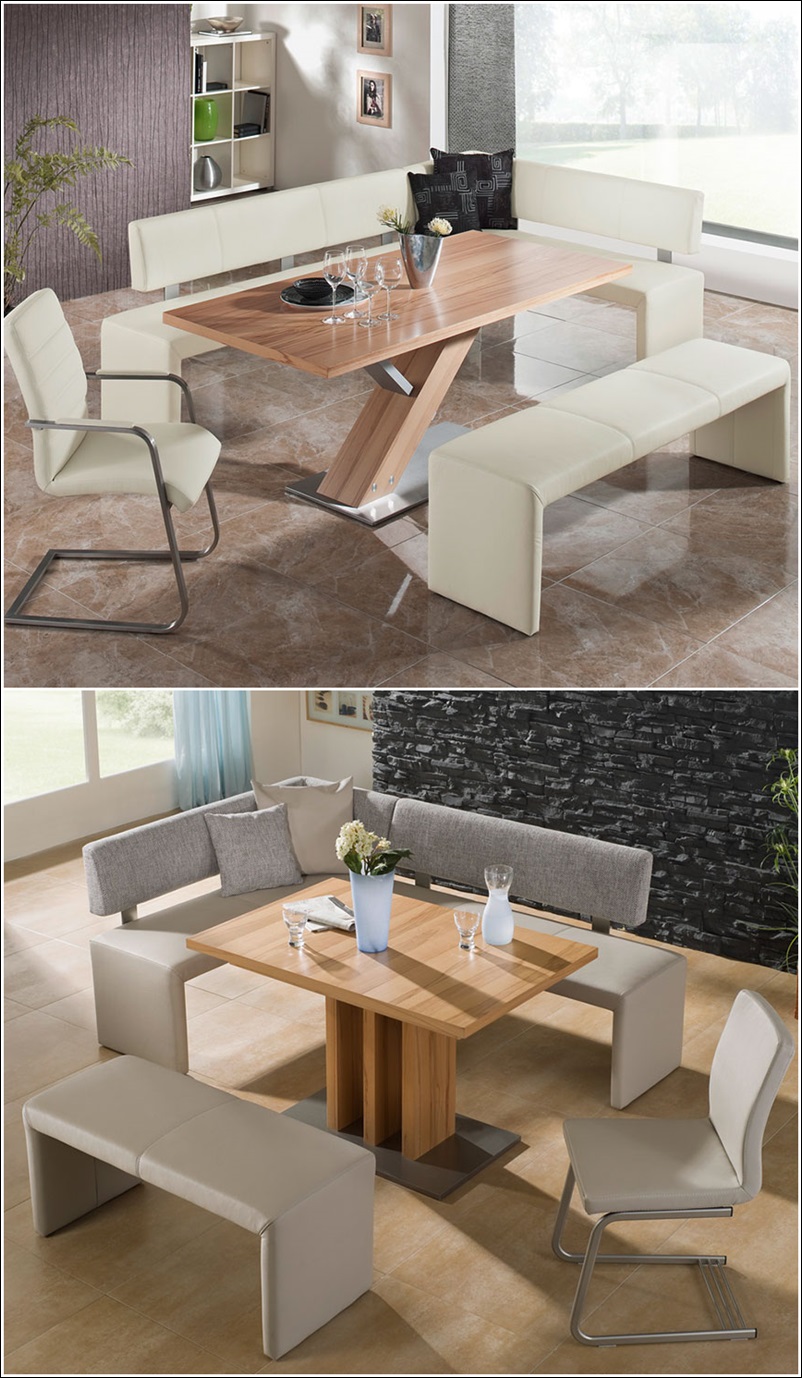 This one is a dining set with one simple bench, one L-shaped bench and a chair. It is available in 3 colors.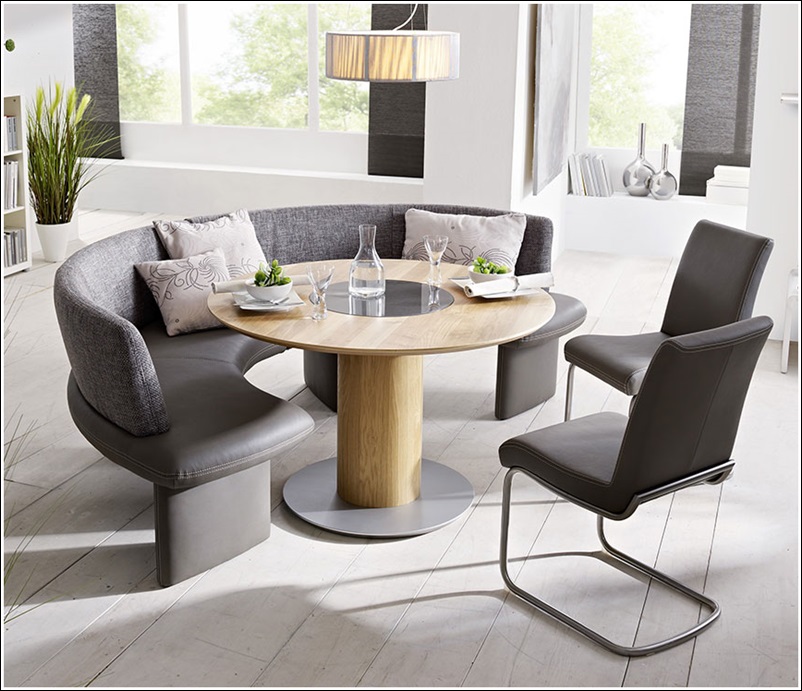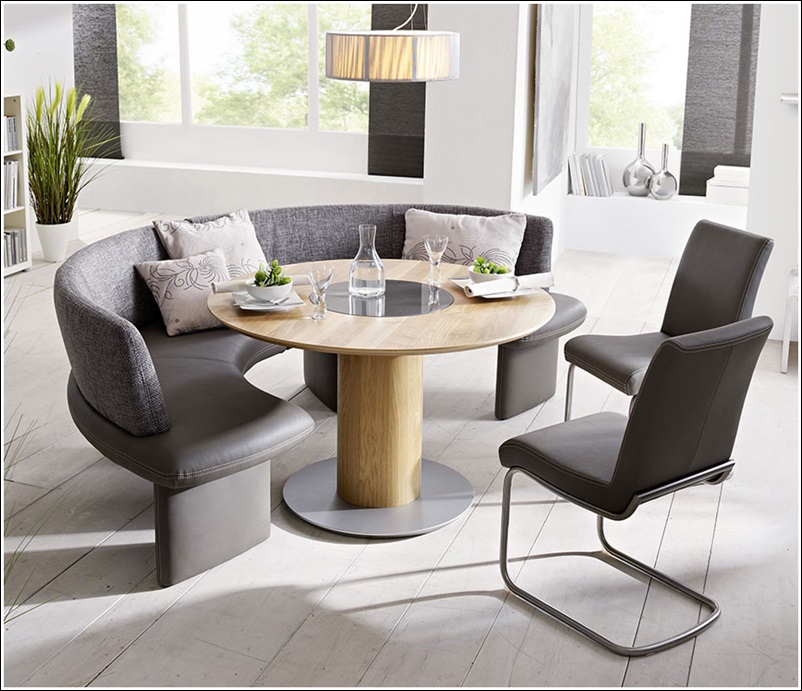 Finally, here goes a dining room that has a circular bench with a circular table and two chairs. Now this is what we call classy.