If there's anything that the Coronavirus pandemic has taught us, it is the importance of a home. A humble abode serves as a shield from the elements and, of late, the unseen enemy. Others consider it as a fortress in these trying times. To most, it is synonymous with being a sanctuary or an oasis. A home is probably the safest and most secure place one could ever be.
Shawna with VIP Realty states that remodeling your bathroom can also increase the value of your home.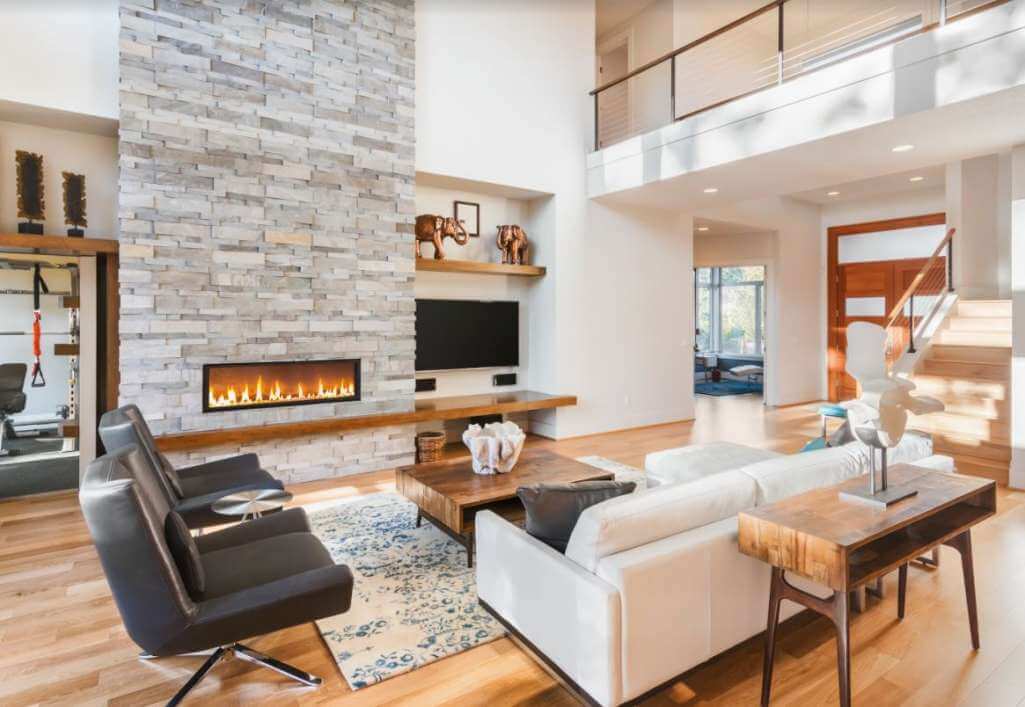 The home's function has also evolved from a comfortable nest into a versatile venue—a remote office, personal gym, wellness corner, family hangout, and private jungle. The sudden shift to remote work and learning made us scramble to set up a suitable home office. With no open gyms, we content ourselves with whatever space we can fit our yoga mat into and find some time off in a secluded corner to relax from the chaos of house chores, online classes, and countless Zoom meetings. Thankfully, we have home gardens to keep us sane from being cooped up because of the pandemic. All these transitions result from necessity, but it may not be as temporary as we think.
Our new normal now revolves around the four walls of our home that ensuring we have ample space for everyone and everything is a reality we all have to make and accept. Interior home designers and realtors have spoken as to what they think are the essential makeovers. Transforming homes into multi-functional venues make home improvements mandatory for 2021.
You can also look at all these improvements as an investment when your sell your home in the future. All these add to the resale value of your home that all your upgrades will be worth it. We buy houses that are stylish and updated, and yours could be the next big deal.
Renovation Plan
Just because you need additional space doesn't mean that you go around tearing down walls or doing the opposite to create some private area. It would be best if you had a renovation plan in place to serve as your guide while you make improvements here and there. It includes a to-do list that prioritizes the most critical remodeling you'll make down to the least.
It also includes a budget for necessary repairs and upgrades. Funding these projects comes from various means such as cash and savings accounts or taking out loans. Once you have these figured, you can begin renovating rooms once by one until you finally achieve the concept you desire for your entire house.
Recommended Home Upgrades for 2021
This post-COVID situation requires that we continue to spend a lot of time indoors juggling work, home, and school responsibilities in one location. For this year, the critical improvements for your home include:
Creating An Office Space
The shift from office to home-based work entails setting up a private area in your home where you can work with as little distraction as possible. If you're short on space, you can remodel wardrobes to resemble an office. If you have a spare room, basement, or garage, you can utilize these to give you the needed space to set up all your remote office equipment and conduct your daily tasks in private. You can also install soundproofing to keep your home office free from unwanted noises while you're in a meeting or doing a presentation.
Updating Paint Colors
Painting your walls is a practical way to update your house. You can use this year's Pantone colors Illuminating Yellow and Ultimate Gray to mirror strength and positivity in your home. If you don't fancy the combination, you can try other colors that project how you want to feel when you're in the room. Use lighter colors if you want to brighten a room and darker tones for a cozier appeal.
Upgrading Kitchen
Kitchens are essential areas now that people cook multiple meals throughout the day. Use marble to update the backsplash, countertops, and kitchen hood for a clean and streamlined modern look. You can also choose to use quartzite since it does not require frequent resealing as much as marble. Home experts also suggest painting cabinet and appliance handles with the same marble base to upgrade your kitchen completely.
Kitchens can also become more functional by adding a pantry to store food and supplies. Food security has become a priority during the pandemic that having the necessary storage can be beneficial to your family.
Level-up Baths
Bathrooms exist not only for personal necessities but for relaxation purposes as well. This year, interior designers suggest recreating spa-like environments in toilets and baths into free-soaking stand-alone tubs and large rain showers. You can address sanitation issues with a newly installed bidet, smart lighting, and a touchless faucet.
Improved Outdoor Spaces
Outdoor spaces are extensions of our homes and places where we can stretch and relax. Create a deck, patio, or porch to fill an empty lawn and install rain/sunshades. You can plant perennials and even succulents to turn it into a home garden. Add in some benches and an outdoor kitchen so you can enjoy a barbeque over the weekend.
Repurposing Areas
Apart from setting aside ample private space for work and study, you can also convert available rooms into game rooms or home theater areas for family members to hang out. You can likewise convert your basement, attic, or garage into a personal gym so you can keep up with your fitness goals even while you're at home. Or, create or home salon so family members can enjoy a mani-pedi or a much-needed massage. Even living room corners could use new furniture or accents such as reading tables, plants, floating shelves, or floor lamps. All these places can provide much-needed personal space to keep us mentally and physically fit.
DIY or Professional Services?
Home makeovers can be exciting. If you are quite the handyman, you can complete the upgrades by yourself or with the help of family members and friends. However, in most cases, you would need some expert advice, especially if you're planning a major renovation for your home this 2021. You can consult with interior designers, house inspectors, electricians, and other home professionals to give you advice and estimates on your renovation plans.
Conclusion
This year's home makeover is a must if we want our living space to accommodate various needs by family members for work, study, and wellness. These improvements are beneficial for all home dwellers as they find the home as a well-organized, secure, and productive safe. In performing updates, you're hitting two birds with a stone- that of improving your family's residence and storing up your house's resale value in the future. With home improvements, you are sure to improve your home's appearance, safety, and security, as well as significant investments for the future.