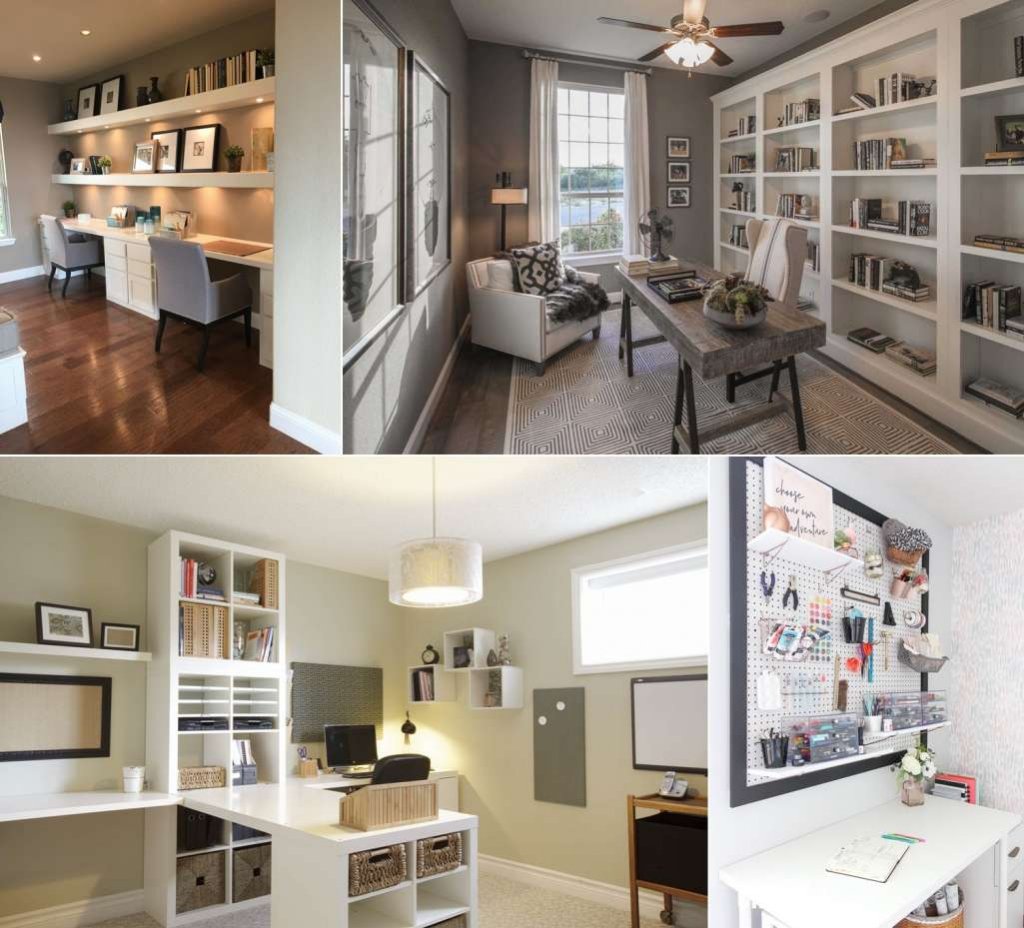 An organized workspace keeps your focus in a good shape. Your mind can be far more productive if the space around you is clutter-free. So, here are some home office storage ideas.
1. Keep The Storage on Display with Floating Shelves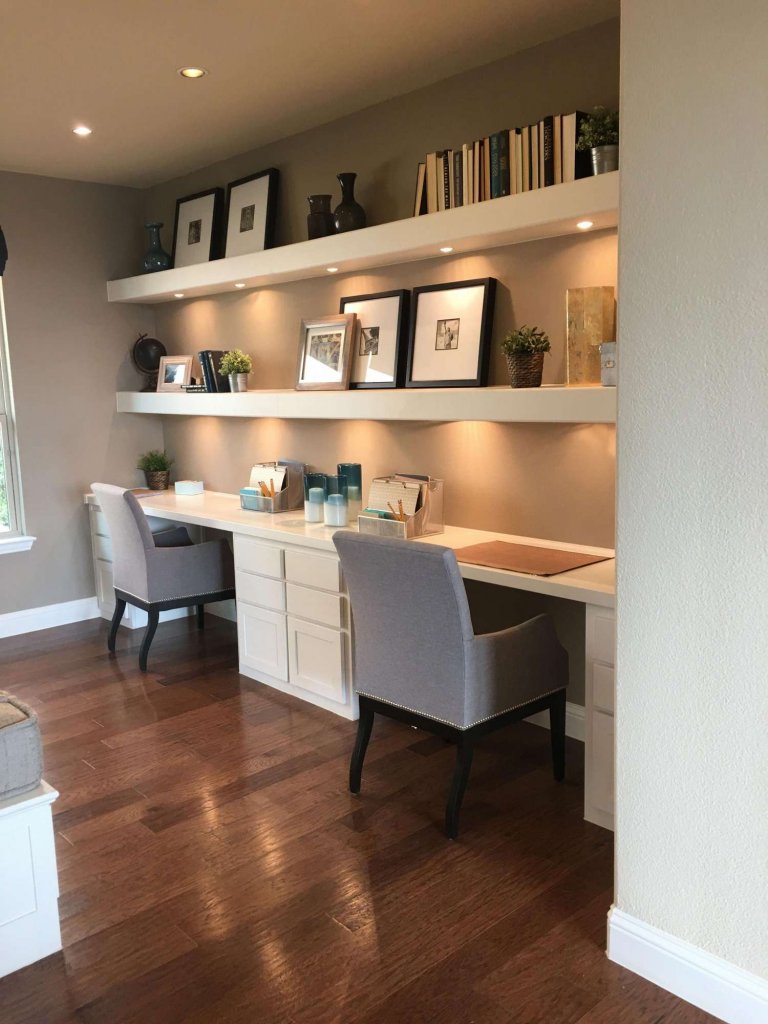 You can increase the width of the floating shelves to store more.
2. Install a Built-in Storage Unit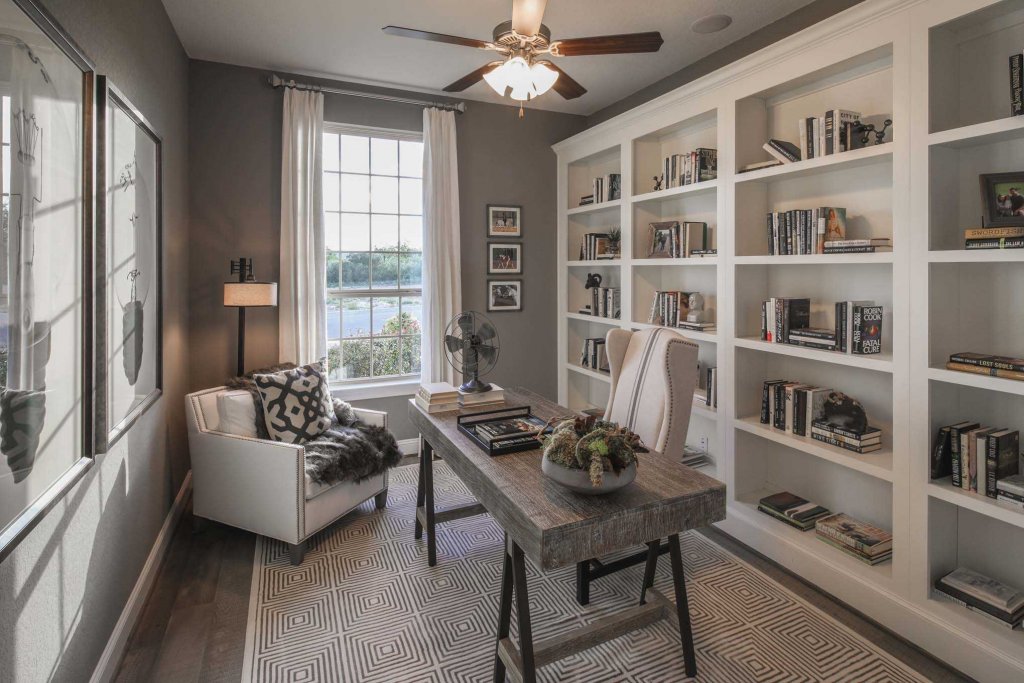 A built-in will not only keep your workspace organized but will bring style too.
3. Use An IKEA Utility Cart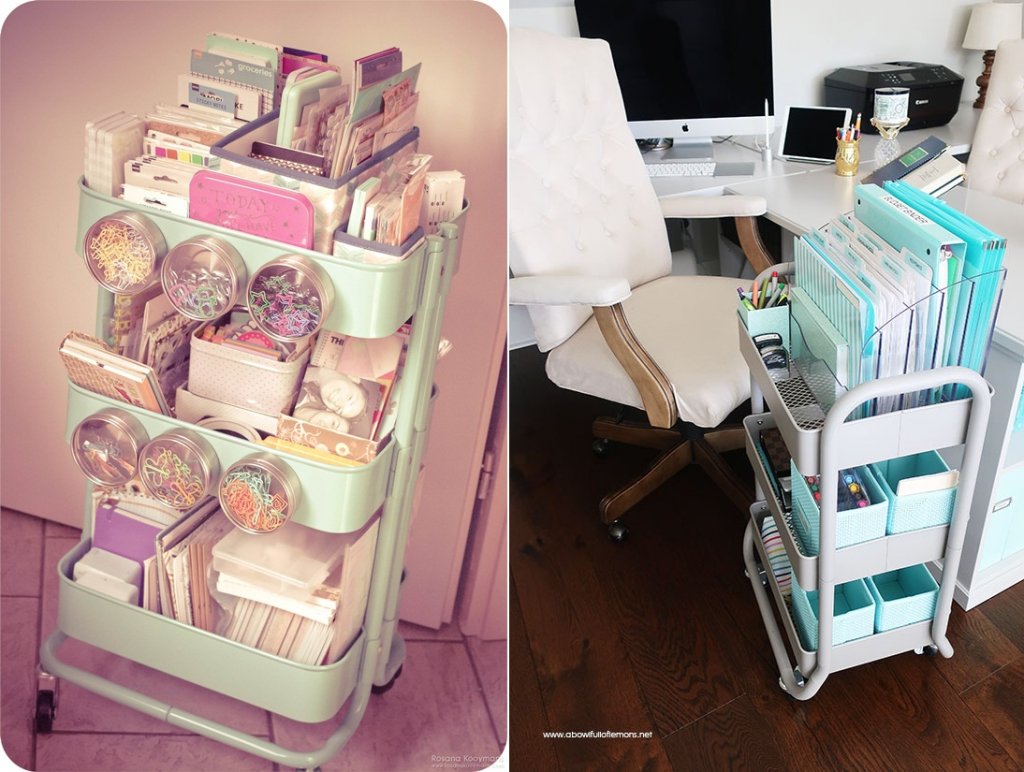 A utility cart is handy as it is portable.
4. Customize an IKEA Bookcase with Ship Lap and Cabinet Door Inserts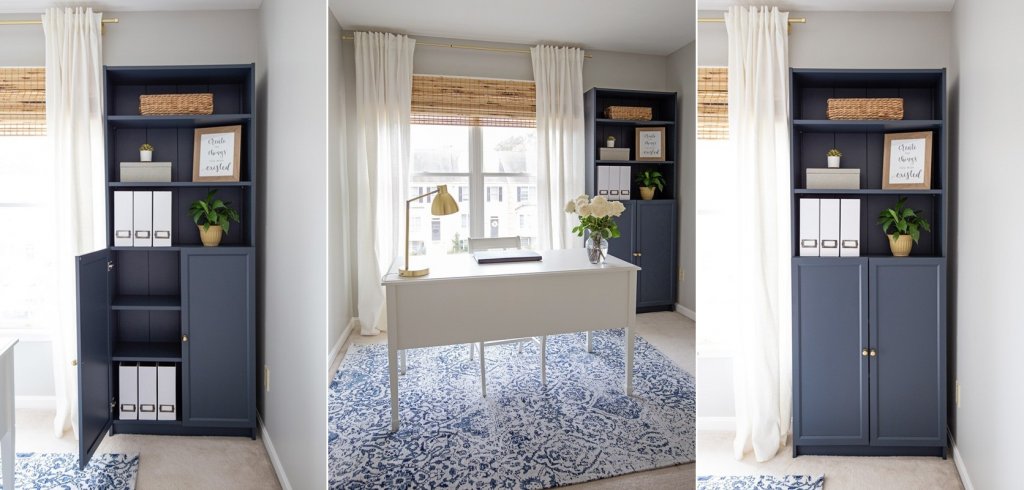 5. Store as Much as You Want on a Pegboard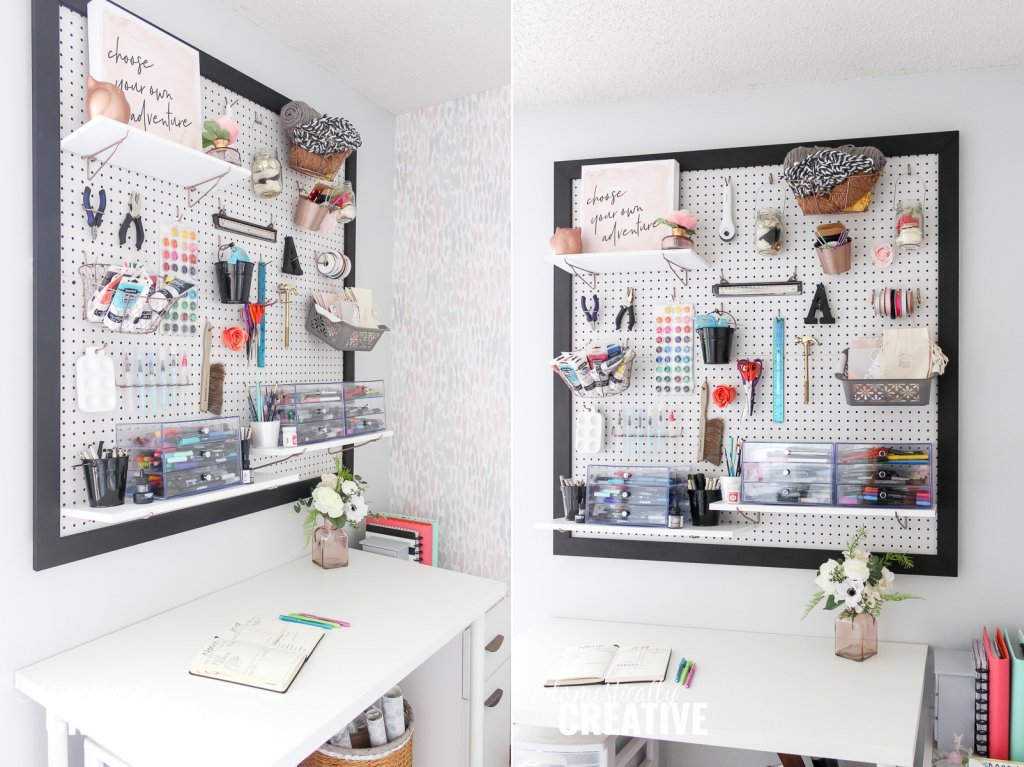 A pegboard can be customized as per your storage needs.
6. Join IKEA Bookcases and a Tabletop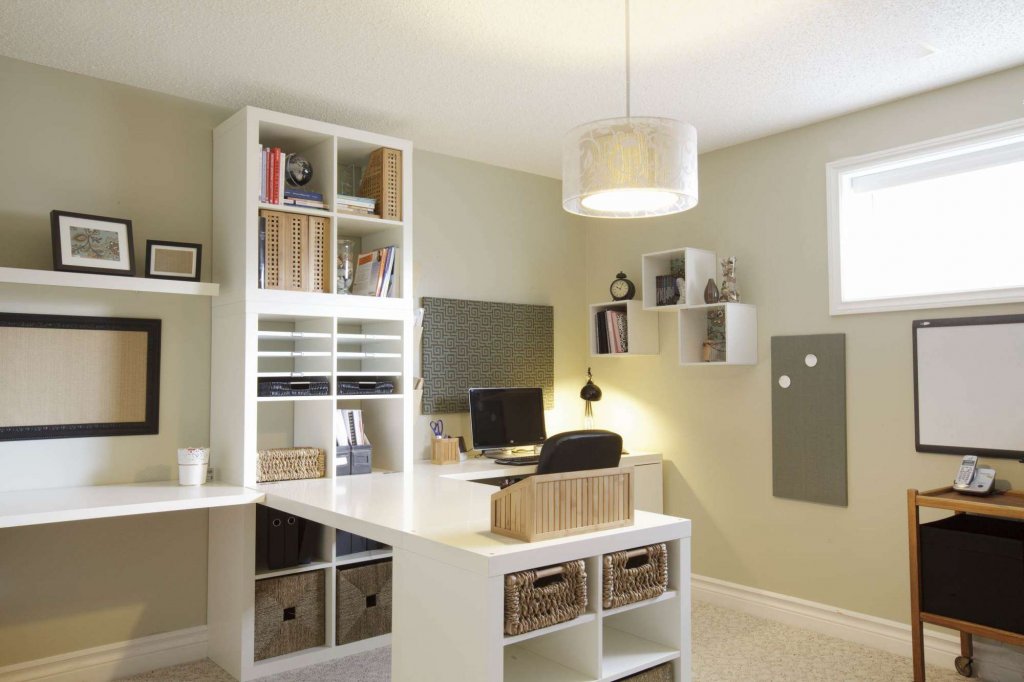 7. Conquer Clutter by Dividing The Drawers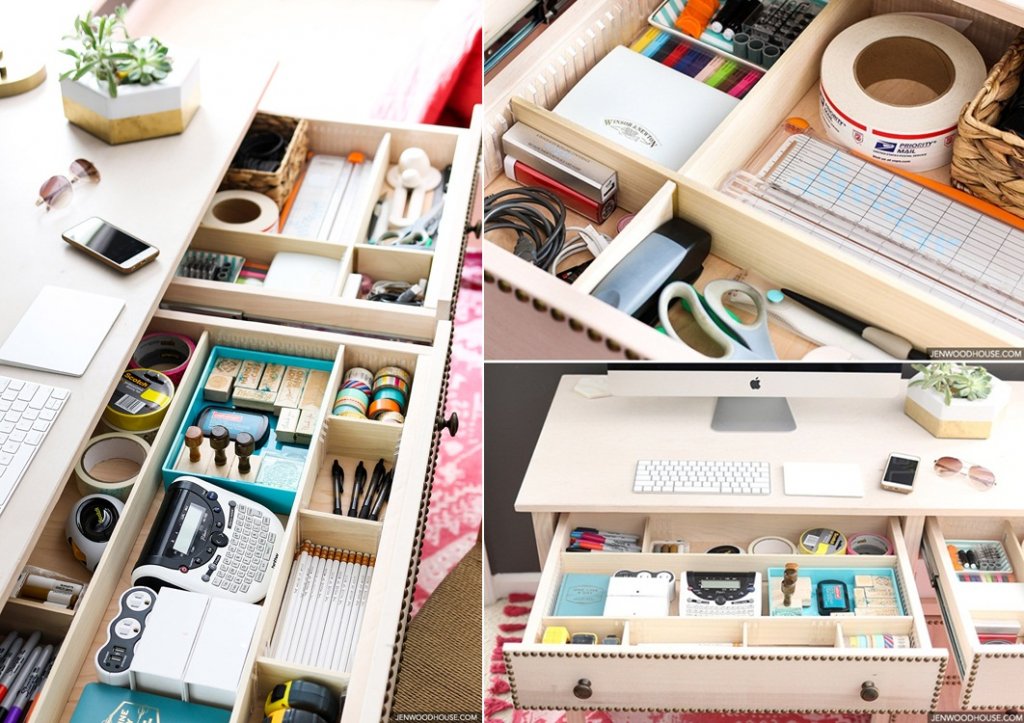 There are so many types of drawer dividers. You can choose the ones that suit you the most.
8. Put Your Printer on a Cart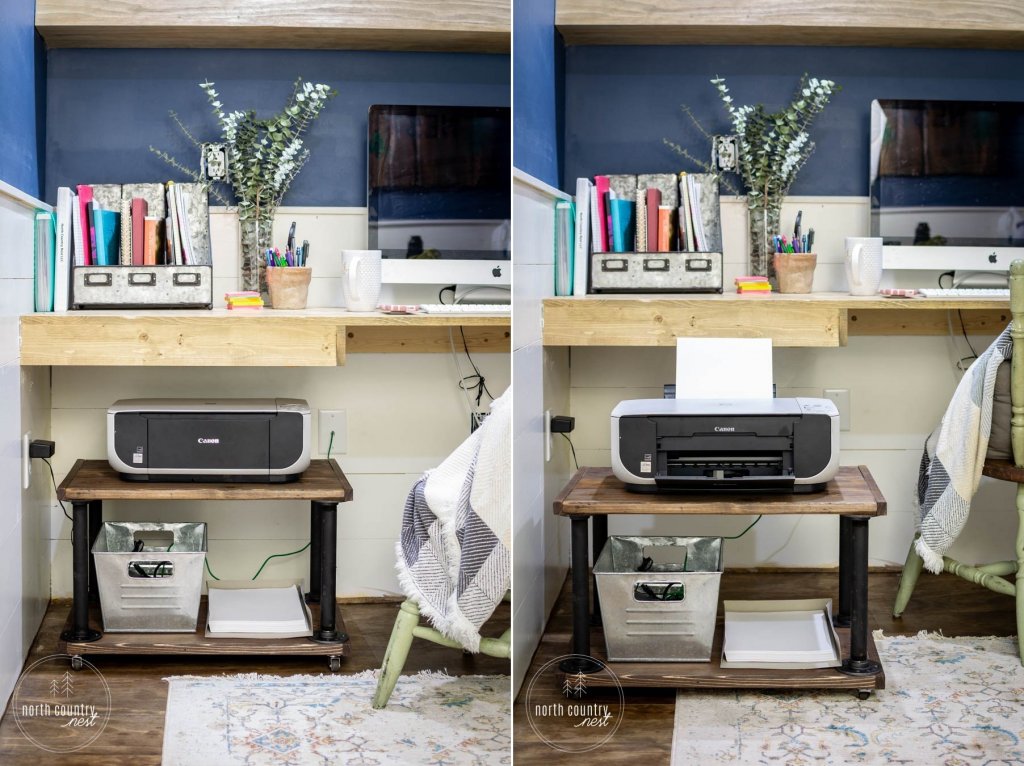 Roll out the cart. When not in use tuck it under your work desk. This way you will free up space on your work desk.
9. Sort Your Stuff with Baskets and Bins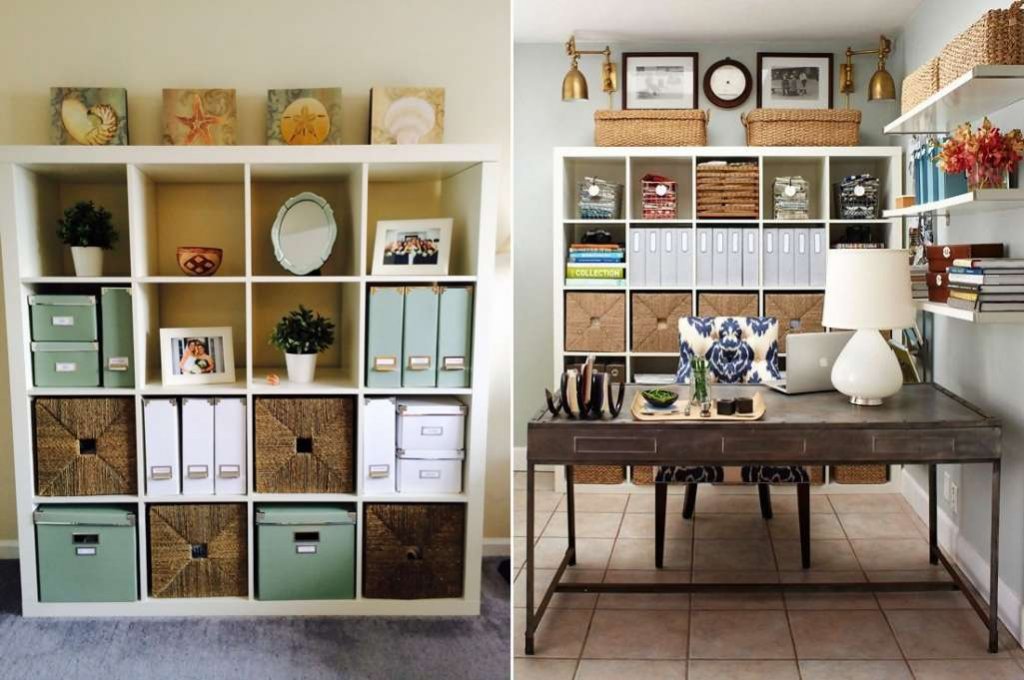 10. Rethink a Pocket Shoe Organizer