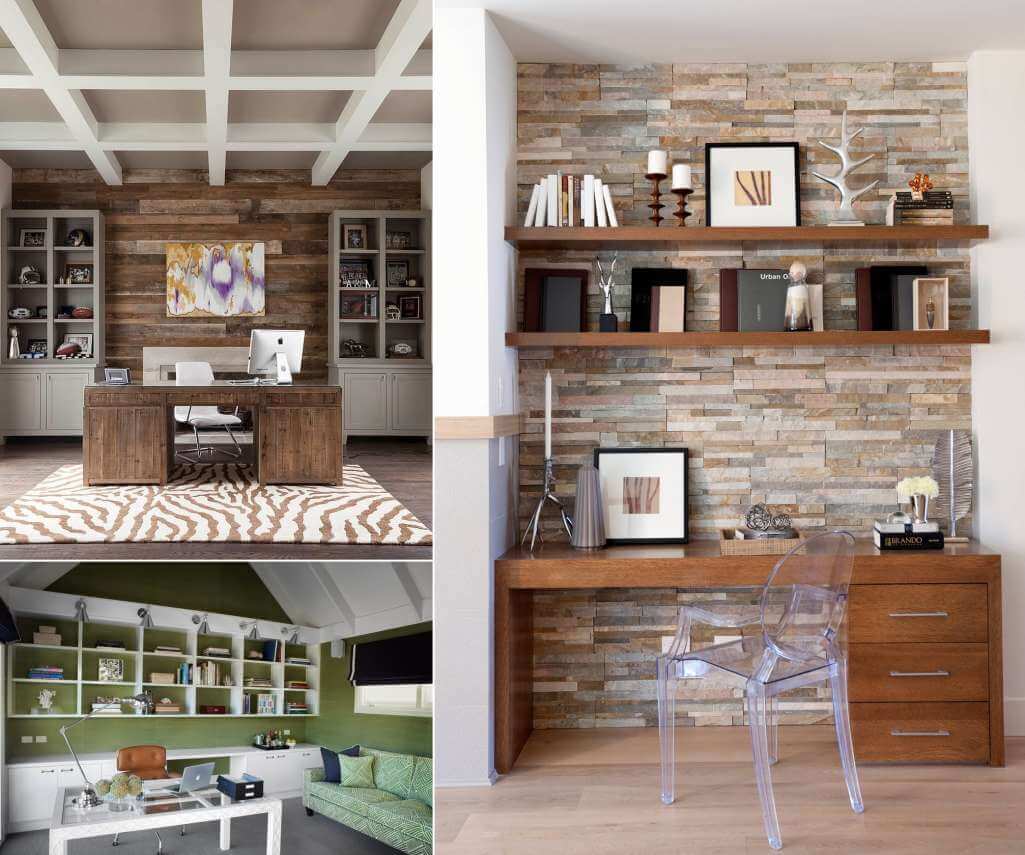 Have you been thinking to give a makeover to your home office? If yes then no need to retire the furniture. Just look at the wall and think of ways to improve it. Here are some accent wall ideas for your home office.
A Gallery Wall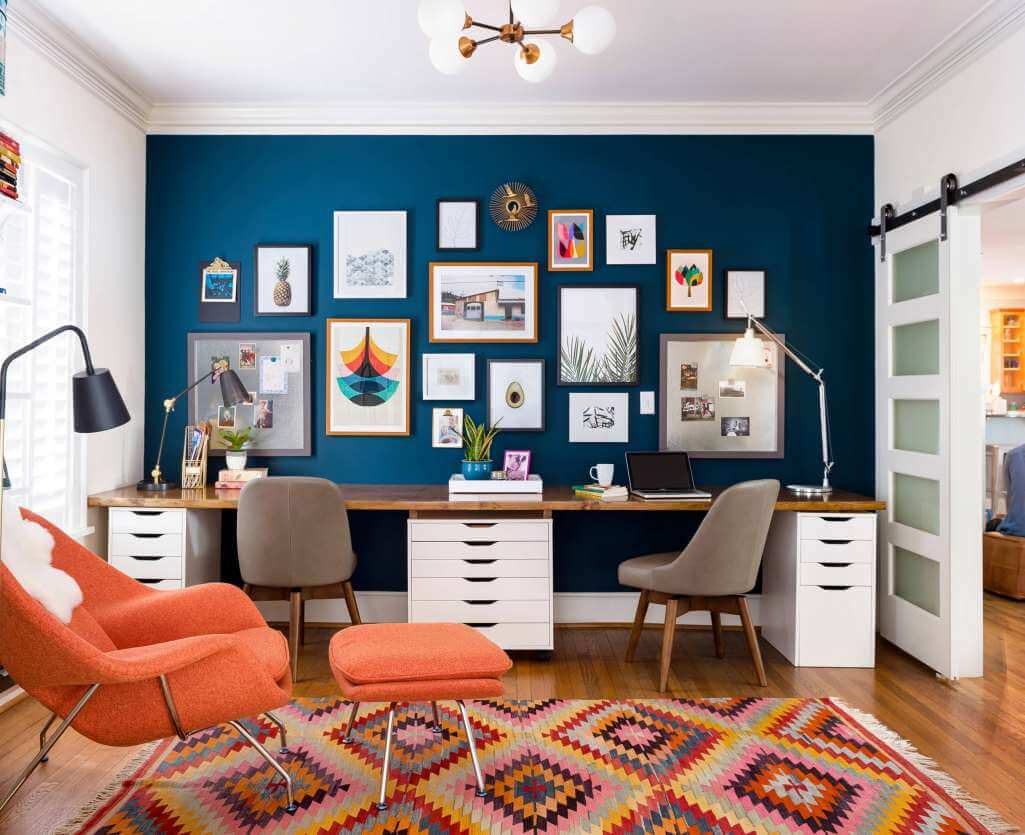 Paint the wall in a solid color. Colors ideal for a home office are deep shades of blue, gray, and neutrals. Then put a galore of picture frames over it.
A Rustic Wall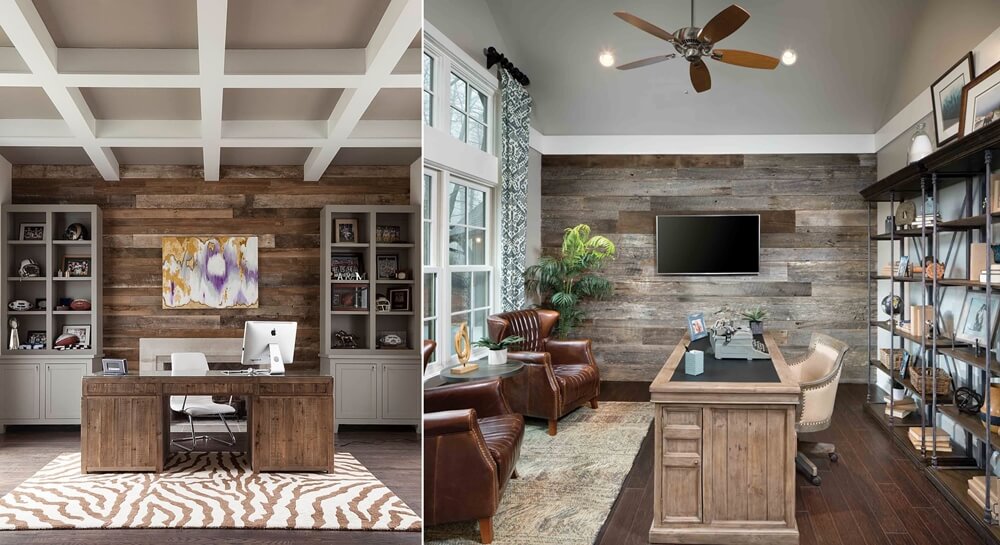 Set a rustic mood in your home office with a wood cladding wall. You can choose any type of wood depending upon your budget. It can even be reclaimed pallet wood.
A Wallpaper Wall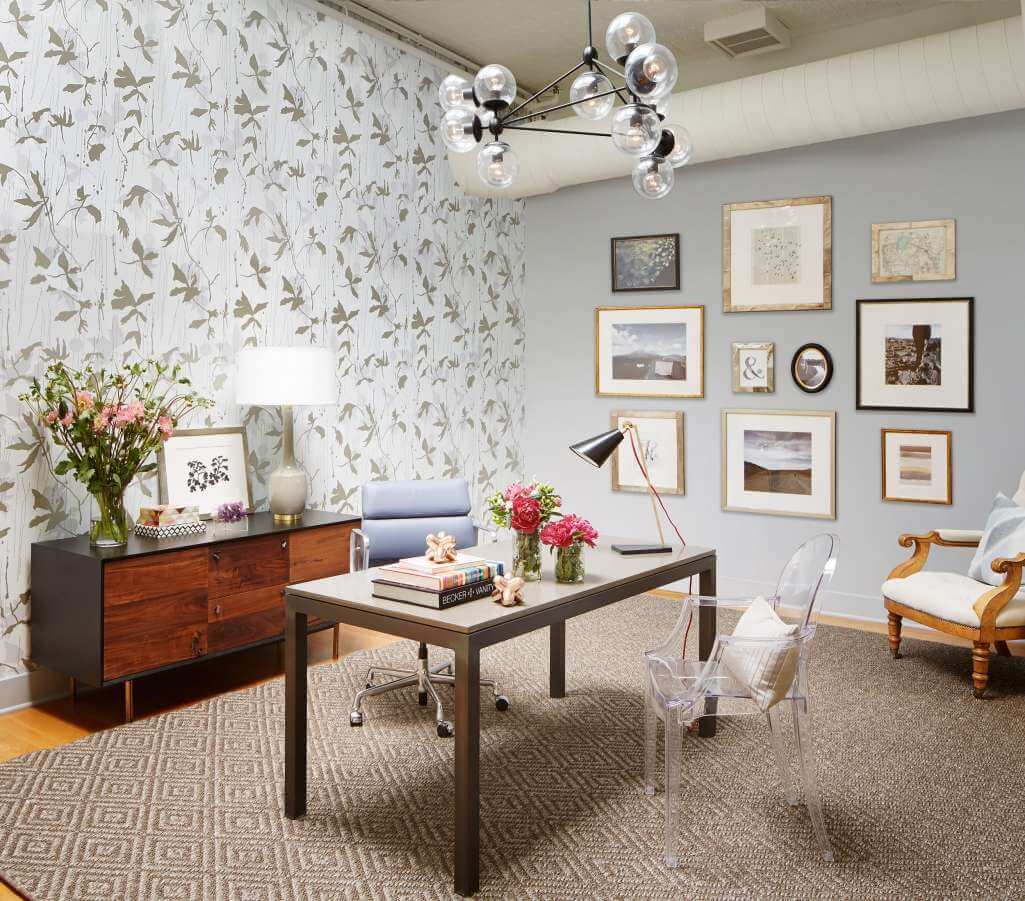 Wallpapers with graceful prints are great to add style and definition to a bare wall in a home office.
A Stone Wall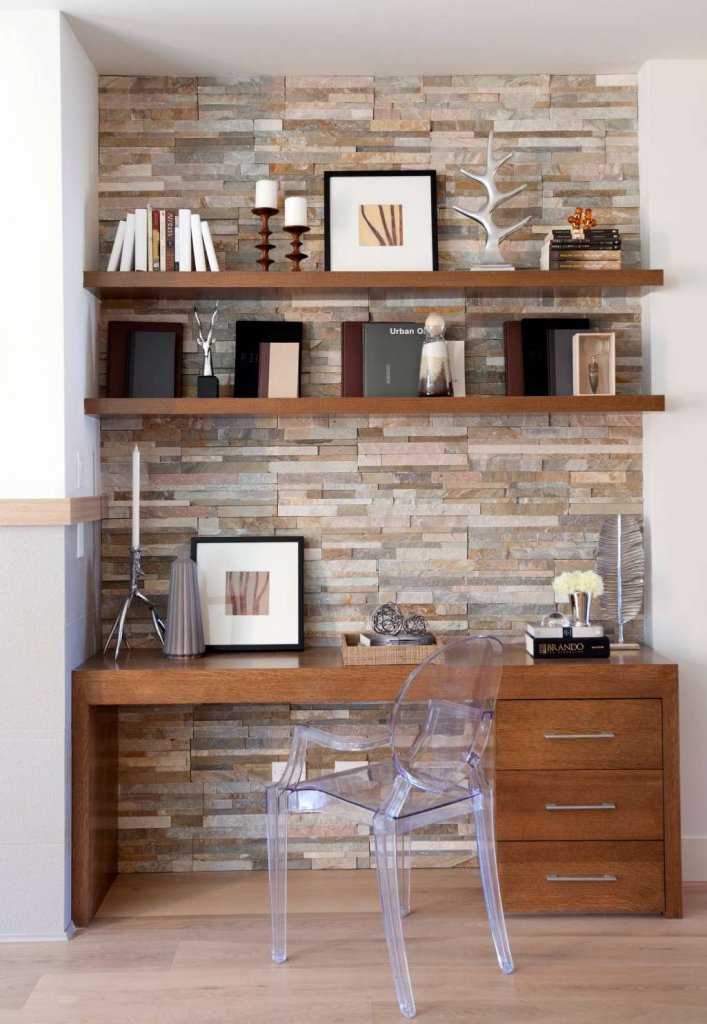 It doesn't matter what the size of your home office is to get a stone wall. A stone wall will look equally good in all sizes of a home workspace. You can also put faux stone tiles to achieve the look of real stone.
A Storage System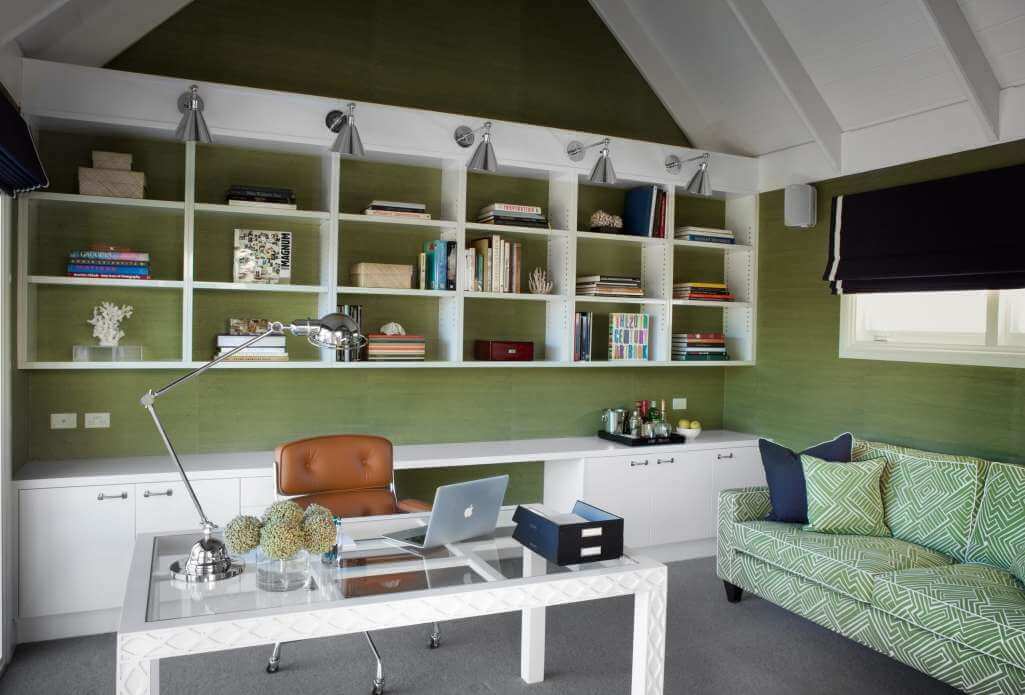 After you have decided either to paint or wallpaper the wall, you can kick it up a notch by adding a full wall storage system.