There are many DIY jobs around the home that are easier than you think and with a little know-how, you can save both time and money by doing them yourself. Here's a quick guide to some of the easiest jobs to tackle around the house:

Fixing a leaking tap

While that drip is annoying, don't ignore it as it's quick to fix. Most dripping taps are because the rubber washer needs replacing. The washer creates a seal inside the tap, but they wear and deteriorate over time. Before you start, ensure you have turned off the water supply then, using a flat-headed screwdriver, flip off the top of the tap cap to reveal the valve, which you then undo using a spanner. Now replace the worn washer with a new one and firmly put the tap back together. Turn the water back on and your tap should be drip-free.

Quieting a squeaky floorboard

Don't live with that underfloor squeak as it can very easily be fixed, and all you need is a little talcum powder. Squeaking floors are usually caused by loose boards rubbing together and, by spreading talcum powder in-between and down the cracks you can dampen the sound. Walk across the boards to spread the powder until that squeak is no more.

Resealing a bath

Unsightly cracked and mouldy bath sealant can ruin the look of your bathroom, as well as increase the chance of unwanted leaks. But with the right tools, you can bring your bath back to sparkly life by replacing it with bathroom caulk. Before you do, you'll need to scrape out the old sealant but as it is flexible it's relatively easy to remove. Once all the old caulk – or sealant – has been removed, thoroughly clean the surface. Now, with your fresh tube of sealant, slowly reapply a new bead of caulk around the bath, and smooth to seal, wiping away any drips with a damp cloth then leave to dry.

Replace air filters

Keep your home heating and air conditioning working at optimum level by regularly changing the air filters. Filter King can deliver then to your door to help keep your home dust, particle and air-borne bacteria free. Changing the air filters will also keep your heating or air conditioning units unclogged and running efficiently, your bills down and reduce the need for an engineer. When changing your air filter, follow the manufacturer's instructions and ensure you have the right size filter and type for your system.  Change your air filter approximately every one-three months or when the filter looks dust-grey and dispose of properly.

How to paint a room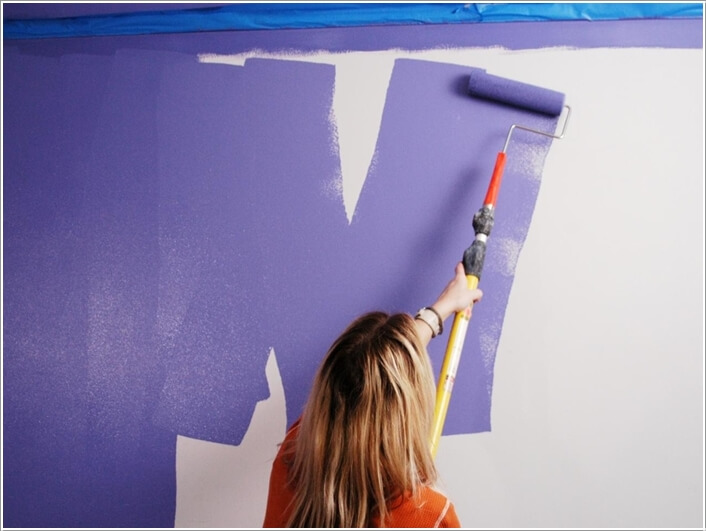 Done well, a fresh coat of paint can dramatically transform a room. Prep is key so always protect your flooring and furniture, then use a roll of painter's tape to edge off skirting boards, light switches, ceiling edges and corners. Tackle one wall at a time and cut in first – that is paint across the edges and corners – then using a paint roller, steadily cover the wall with long strokes in a 'W' shape for consistent coverage. Allow to dry and reapply another coat if needed. Now wash your brushes, rollers and paint trays thoroughly, leave to dry then cover brush bristles with cling-film, ready to be used when you need them again.