Do you feel despite your best efforts, your house is always cluttered? On the other end, if you're never worried about having a messy space, you should be. A cluttered living space can impact your physical and mental health. Tripping over a pile of junk or aggravating allergies because of dust build-up is the last thing you want. Moreover, as TE Johnson warns, a messy space can also have an adverse effect on your productivity and focus. It can make you stressed and anxious.
Being on top of cleaning and organizing isn't always possible, especially if you have kids or a demanding job. Lucky for you, we're sharing tips that will make home cleaning and organization a breeze.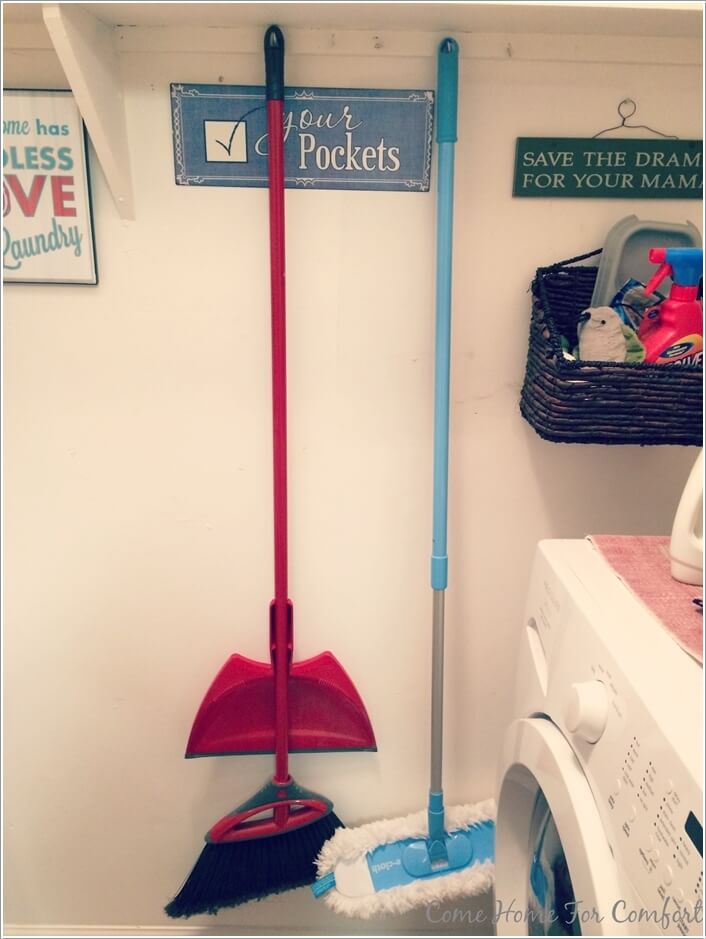 Start Your Day Right
If you don't already, you should make your bed as soon as you wake up. Not only will you enjoy the comfort of coming home to a made bed, but it's also a way to start your day with an accomplishment.
Declutter Monthly
Instead of doing a huge clean up once a year, make the task more manageable by decluttering every month. Whether you have way too many clothes or you hoard packing boxes, go through your belongings every month and donate or throw away whatever you don't need. You should put this in your calendar to ensure you actually do it.
Get Professionals On Board
With a busy schedule, it may not be possible to thoroughly clean your house every day. Routinely deep cleaning your house is essential to get rid of dust build-up. It would be convenient to seek house cleaning services in Orlando, as professional cleaners clean quickly and efficiently.
Try 15-Minute Tidy Up
Do you want to be more organized, but there is always something better to do, like binge-watch Netflix? Well, try a 15-minute tidy up. Pick a room and set a 15-minute timer on your phone. Now try to clean and organize as much as you can in those fifteen minutes.
Sufficient Storage Solutions
Insufficient storage might be the culprit for your messy house. Make sure every single thing you own has a designated storage space.
Involve Your Family
The burden of cleaning shouldn't be one person's responsibility. Involve all the members of your family, including children, to clean as they go. This simple habit will instantly make your house organized. You can also hire the services of a reliable company offering home cleaning stamford ct.
Add Vertical Storage
If you're working with a tight space, then vertical storage solutions will save space. From installing pegboards to floating shelves, make the most of your walls.
Go Paperless
From filing taxes to paying bills, a lot of tasks can be done digitally. So why are you still using paper? Going paperless makes paperwork easy to find and store.
Label Everything
Whether you use your garage or attic for storage, get large and clear bins to keep different things like holiday decorations, winter coats, and other knick-knacks. Avoid overstuffing the bins and make sure you label them.
Lazy Susan for the Kitchen
Lazy susan is a must for every kitchen. You can use it for refrigerated condiments or spices. Now, you can easily grab mustard from the fridge without knocking everything over.
Invite Friends Over
Is lack of motivation a factor that holds you back from cleaning? An easy way to trick your brain into cleaning mode is by inviting friends and family over. If you're expecting guests, you'll want your house to be clean and organized.
The Bottom Line
Not only does an organized space look visually appealing, but it also promotes feelings of relaxation and happiness. It would be quite helpful to make organizing a part of your lifestyle, rather than approaching it like a chore.